Lufthansa Group has revealed some seasonal summer 2022 routes for its new leisure subsidiary, Eurowings Discover. There's one particularly interesting addition…
Eurowings Discover's new summer 2022 routes
It has been announced that long haul Lufthansa leisure airline Eurowings Discover will be launching seven new routes in the summer of 2022, including:
Munich to Punta Cana, Dominican Republic, 2x weekly as of March 2022
Munich to Cancun, Mexico, 2x weekly as of March 2022
Munich to Las Vegas, USA, 2x weekly as of March 2022
Frankfurt to Panama City, Panama, 3x weekly as of March 2022
Frankfurt to Fort Myers, USA, 3x weekly as of March 2022
Frankfurt to Salt Lake City, USA, 3x weekly as of May 2022
Frankfurt to Kilimanjaro, Tanzania 2x weekly as of June 2022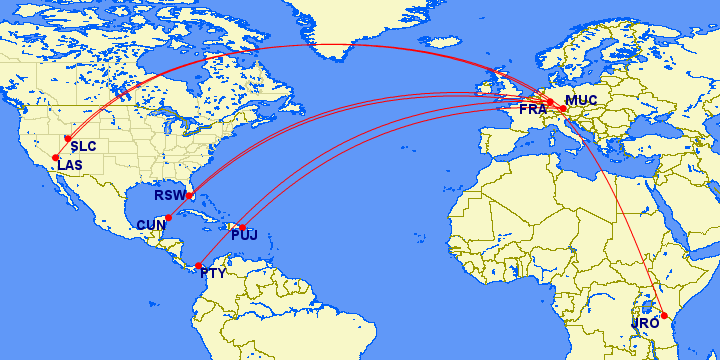 Eurowings Discover's new summer 2022 routes
These flights are all expected to be bookable as of Wednesday, May 26, 2021. Initially they will show Lufthansa flight numbers and aircraft, but they will actually be operated by Eurowings Discover, so you can expect the schedule to be updated over time to reflect that.
What is Eurowings Discover?
For some context, Eurowings Discover is Lufthansa's new leisure long haul airline that's launching in 2022. The airline will be operating flights out of Frankfurt and Munich, though exact details about the airline remain to be seen, like what planes will be used, and what the onboard product will be like.
It's my understanding that Eurowings Discover previously had the working name "Ocean," which Lufthansa was trying to acquire an air operator certificate for a while back.
Lufthansa's low cost carrier strategy has been a hot mess over the years, to put it mildly. Lufthansa has flip-flopped endlessly on strategy for its subsidiaries, including Eurowings, Brussels Airlines, Lufthansa CityLine, and SunExpress.
My guess is that Eurowings Discover will look a whole lot like Eurowings' former long haul operations.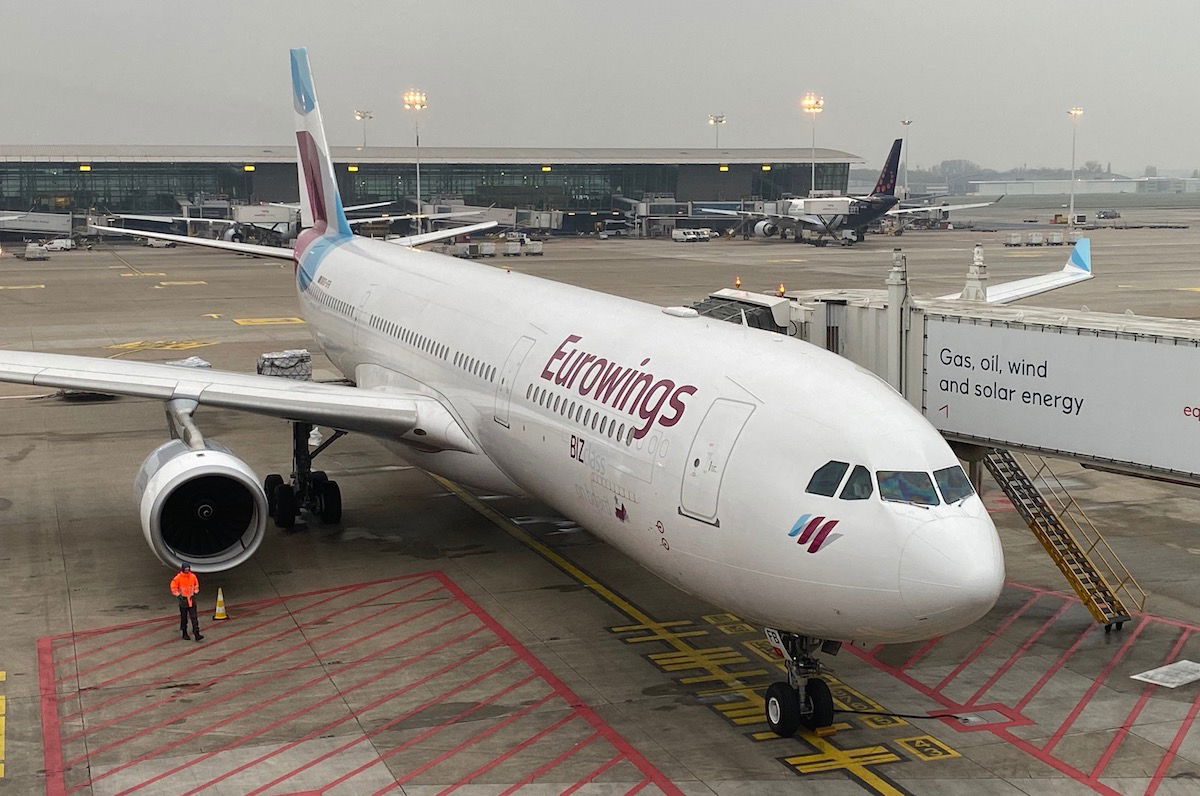 Lufthansa has been confused about its low cost carriers
That Salt Lake City route is interesting!
Most of the routes make perfect sense (though it seems to me like the Fort Myers route is the wrong kind of seasonal, and based on my preferences it's a stretch to call Fort Myers a "dream destination," but I'm not a German retiree, and I also lived in West Florida for much fo my life), though there's one route that sure stands out — Frankfurt to Salt Lake City.
Historically Salt Lake City's only transatlantic flights have been on Delta, to Amsterdam, London, and Paris. The only foreign long haul airline that has tried flying to Salt Lake City is KLM, but that's also a Delta joint venture partner. These routes make sense, when you consider what a huge hub the airport is for Delta.
While this route is unconventional, I imagine Lufthansa thinks there are enough people who want to visit national parks in Utah, since the airline won't have much connectivity there.
Germans love the outdoors, and German leisure airlines have done well with some pretty out-there seasonal routes, like Frankfurt to Anchorage, Frankfurt to Fairbanks, and even Frankfurt to Whitehorse (a flight so random that I had to take it).
This almost reminds me a bit of Air France recently announcing a new Paris to Denver route, given that Denver is a United hub.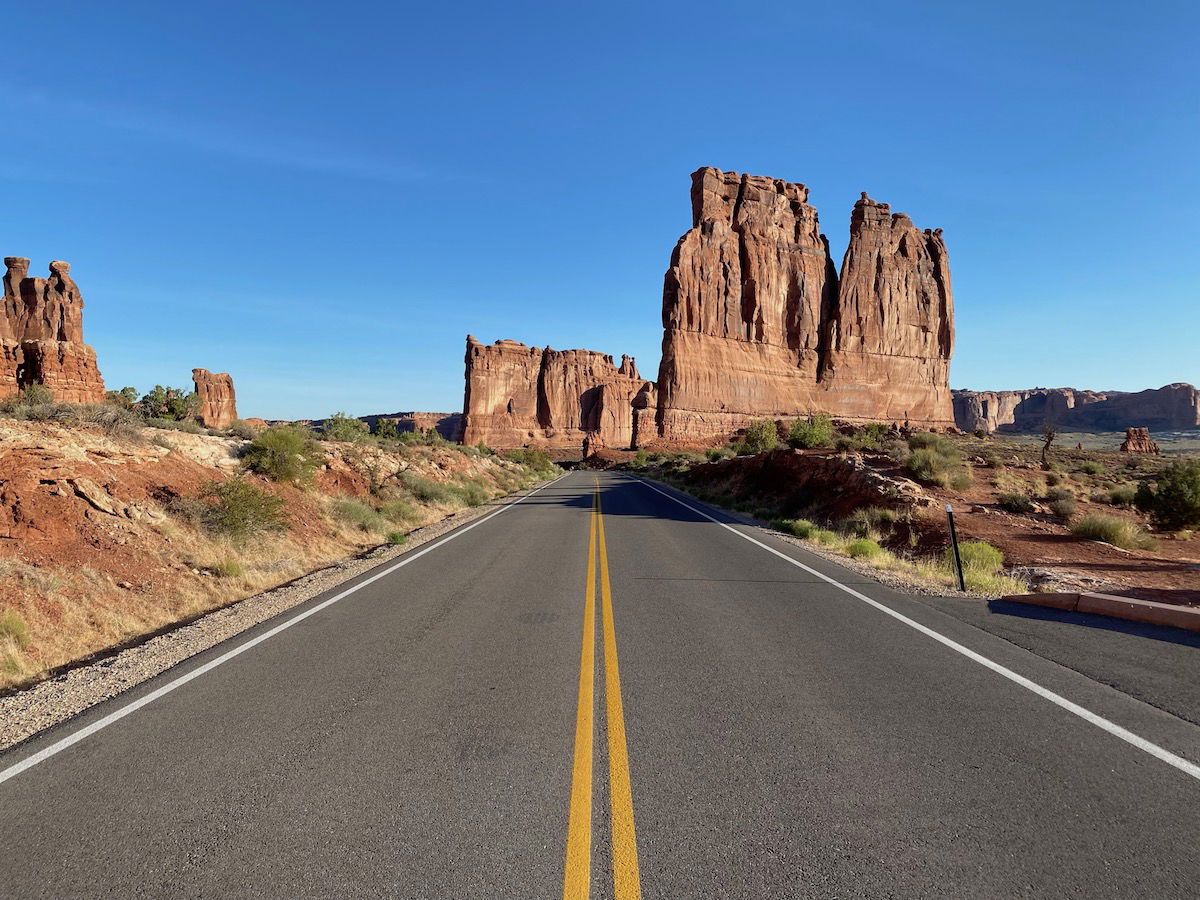 Utah has several great national parks
Bottom line
There are plans for Eurowings Discover to launch flights in the summer of 2022. Ultimately there's nothing too exciting about that as such, because this is just a rebranding of Lufthansa's current long haul low cost carrier.
What I do find interesting, however, is that Eurowings Discover plans to add a Frankfurt to Salt Lake City route. That's not a route I expected to ever see from a Lufthansa Group airline.
What do you make of this new Frankfurt to Salt Lake City route?