While Gulf carriers are known by many for their great service and over the top amenities, there's no doubt these government owned carriers are suffering amid falling oil prices, as they're under pressure to cut costs and increase revenue.
Perhaps not surprising, but it has just been announced that Emirates will begin charging for seat assignments on many economy fares as of October 3, 2016. The new charge will apply for Economy Special and Economy Saver fares, though it won't apply for Economy Flex, Economy Flex Plus, Business Class, and First Class fares.

As before, all passengers will be able to select seats for free through online check-in, starting 48 hours out.
So, how bad will the fees be? Per Business Traveller, the cost to assign a seat will be anywhere between 15USD and 40USD per sector:

So for a roundtrip you're looking at anywhere between 30USD and 80USD, or for a trip with a connection in each direction, you're looking at 60USD to 160USD. That's not an insignificant amount, especially when you consider that you're not even getting a better seat than you'd otherwise have access to, but rather just have first dibs at reserving one.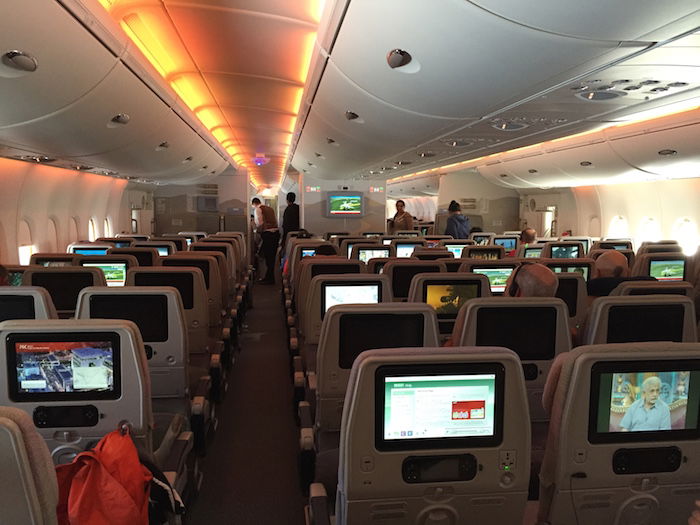 Given that Emirates carries a lot of "workers" to/from the Gulf, I suspect they have a lower percentage of passengers who would be willing to pay for seats, or even check-in 48 hours out. So personally I probably wouldn't pay to assign a seat, given that I can't imagine you'd have much trouble snagging a decent seat 48 hours out.
However, I assume there will be significant variance by route. For example, I imagine a lot more people will pay for seat assignments on flights to/from Australia and the US than on flights to/from Pakistan and Bangladesh, for example.
I'm curious how long it takes Etihad and Qatar to match this new policy of Emirates.
Are you surprised to see Emirates now charging for seat assignments on many fares?