Emirates' president, Tim Clark, is one of the brightest guys in the airline industry. I have a ton of respect for him and what he has done to turn Emirates into the airline it is today. The airline has managed to scale their route network with A380s in a way no other airline has, and unlike their Gulf rivals, the airline is doing very well.
However, Emirates is having some internal challenges at the moment, as it relates to their pilots. There's a global pilot shortage, or perhaps more accurately, there's huge demand for pilots, and lots of lucrative contracts available.
Emirates has parked about 20 planes at Dubai World Central, they've cut routes, and they've even reduced pilot staffing on some longhaul flights.
Back in April Clark said that the airline is "a tad short in pilots but should be alright by September or October." Many suggested this was a severe understatement, as I've heard stories from many levels at Emirates about just how many pilots have been leaving. While Emirates is working on training new cadets, the problem is that it doesn't actually solve their problem, which is that at this point their pilot contracts aren't as competitive as they used to be.
What's interesting is how Clark is now referring to this issue. Skift has a story in which Clark addresses the pilot shortage. Or perhaps more accurately, he pretends it's not a thing.
"The pilot [issue] is right back where it needs to be. I keep hearing about a global pilot shortage, but this was more of an internal thing. There was just a mismatch in where we thought we would be in terms of the operations of the airline and the number of crews that we were going to need."
Hah! This is like when United CEO Oscar Munoz said Dr. Dao was "reaccommodated" on another flight.
There's no pilot shortage at Emirates, but rather there's just a "mismatch in where we thought we would be in terms of the operations of the airline and the number of crews that we were going to need." Alrighty then. By that logic, Qatar Airways doesn't lose money, but rather they just end the year with less money than they started.
Clark claims the airline has a steady flow of pilot cadets, and that the aircraft groundings right now are purely due to Ramadan:
"It's no point flying empty aircraft if you know the demand isn't going to be there when the Islamic world is not traveling."
Clark is one of the more honest guys in the industry, though understandably it's in Emirates' best interest to minimize this shortage as much as possible. It's certainly advantageous for him to pretend the pilot shortage doesn't exist:
It worries people regarding whether or not their flights will operate as scheduled
It raises general concerns about the safety culture of the airline if the experienced pilots are leaving and they're replacing them with people fresh out of flight school
In many ways acknowledging the problem further legitimizes what's going on, and is likely to cause more pilots to leave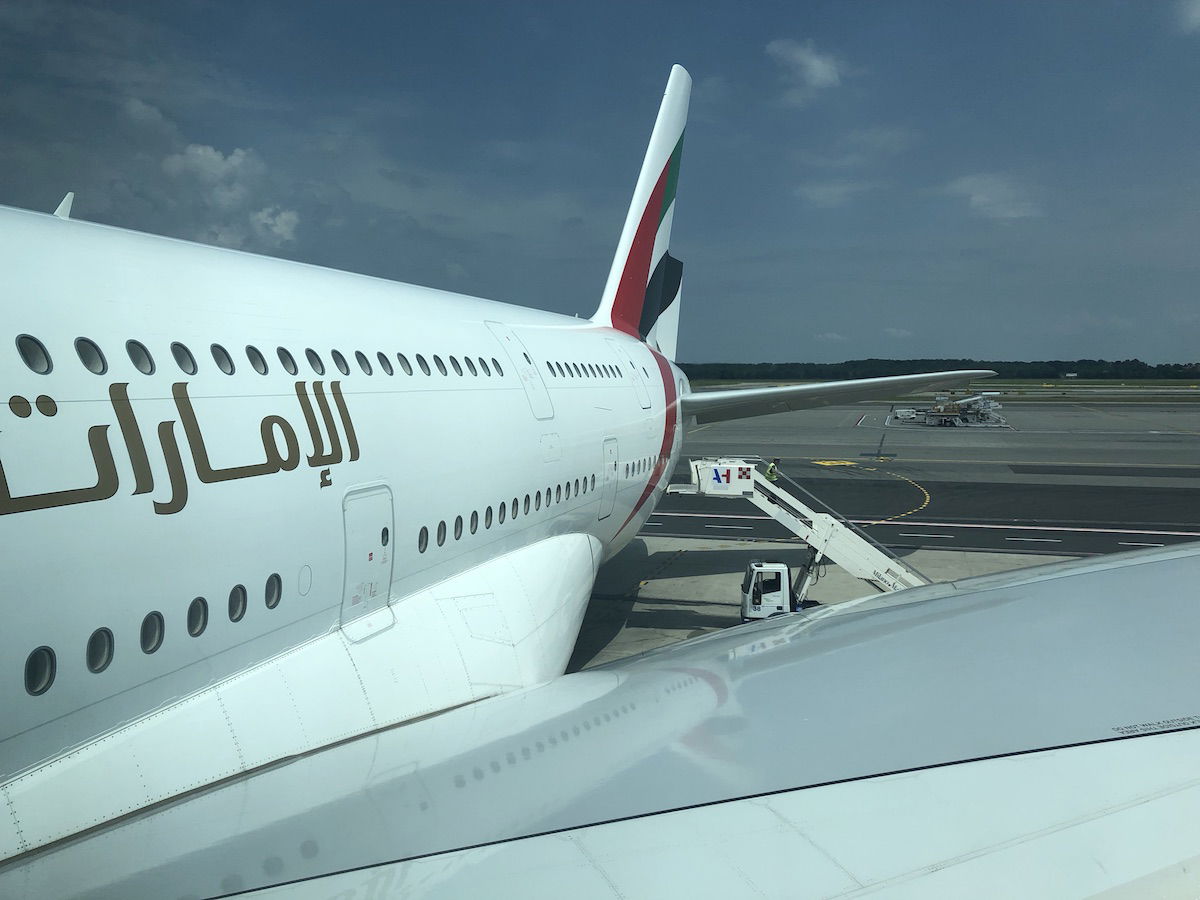 I guess we'll be finding out soon enough what the truth here is. All my sources at Emirates tell me this is a very real problem, so with Ramadan ending in about a week, we'll have to keep an eye on how many planes stay parked at Dubai World Central.
My money is on things only getting worse, rather than this being a "mismatch," as Clark refers to it.