While the Gulf carriers are innovative in many ways, up until now none of the "big three" Gulf carriers have offered a premium economy product, despite the global trend we're seeing among airlines.
We do know that Emirates plans on introducing a premium economy cabin in 2020, on their next batch of Airbus A380 aircraft. Up until now the airline hasn't said much about what we should expect from these seat.
Personally I feel there's fairly limited innovation when it comes to premium economy products, unlike first and business class products.
Well, it looks like we may have just unintentionally gotten a glimpse of what Emirates' new premium economy product will be. The Aircraft Interiors Expo is taking place right now in Hamburg, and HAECO has revealed their new "Eclipse Cabin," as they call it.
In their press release about the seat they state the following:
The launch customer − an as yet unnamed Middle East-based airline − will begin flying with the seats in 2020.
So while we can't say with certainty that it's Emirates they're talking about, it seems highly likely. Executives at both Etihad and Qatar have stated the airlines don't have plans to introduce premium economy, while Emirates has stated that they plan on introducing premium economy in 2020, so…
Here's a picture of the seats: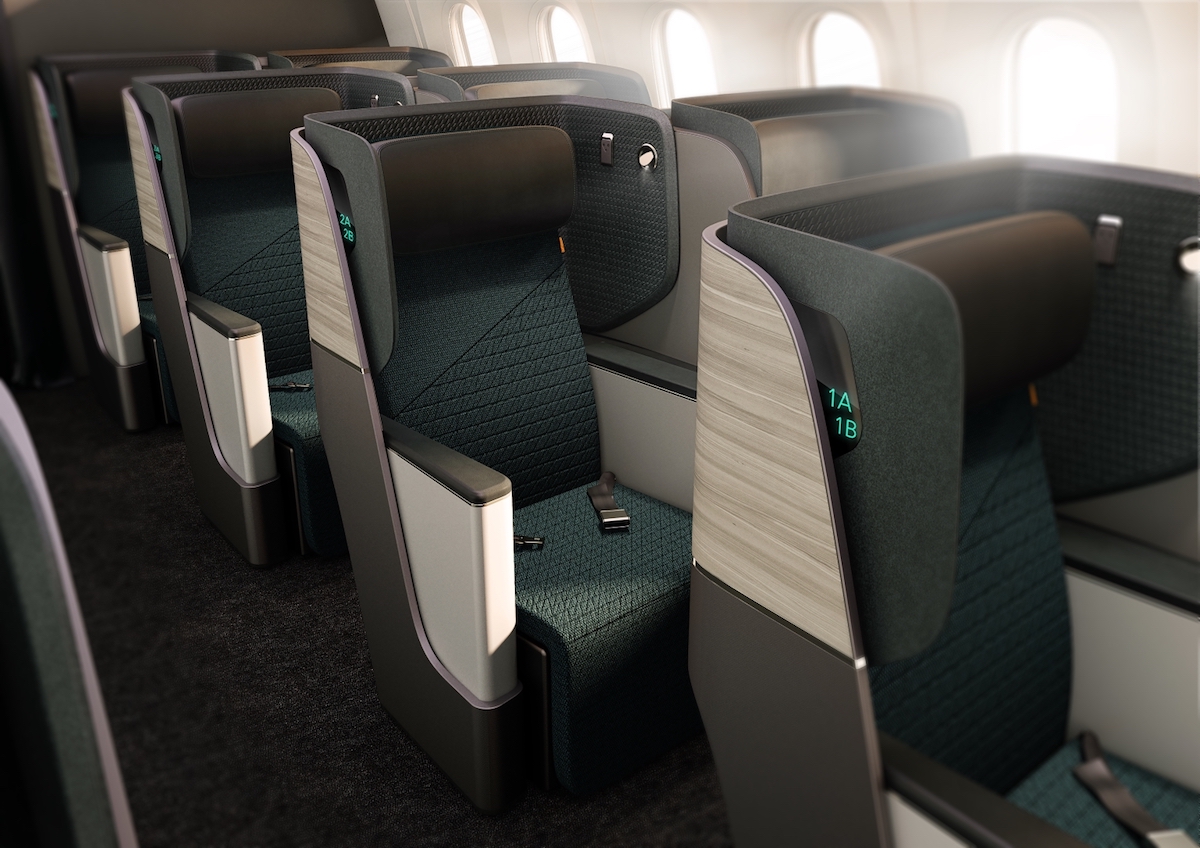 Here's how this product is described:
The Eclipse Cabin transforms travel in short-haul business class and long-haul premium economy by utilising an innovative layout and design. This elevates the overall passenger experience by increasing privacy and comfort while maximising passenger places (PAX) for airlines. The Eclipse Cabin further enhances flying by providing more stowage space for amenities and crew baggage, freeing overhead bin space.

Doug Rasmussen, President and Group Director of HAECO Cabin Solutions, said: "We saw an opportunity to develop a premium product for an emerging new class between premium economy and business class seating that would be appreciated both by passengers and airlines. We harnessed our decades of experience in providing premium seating products and services to take a holistic approach to creating a new standard. The unique advantages of the Eclipse seat, together with the integrated cabin, can create up to a 14% increase in PAX within the same cabin space."
This product looks spectacular, and they're not kidding when they say this looks like something between premium economy and business class. This seat seems to be hugely spacious and private.
HAECO even claims that this product is significantly more efficient than any existing premium economy products, and that's because the seats are staggered and slightly angled, so they can often add another seat per row compared to most premium economy products.
While the above picture is the only one with the current press release, here are some pictures HAECO has provided of their Eclipse product in the past: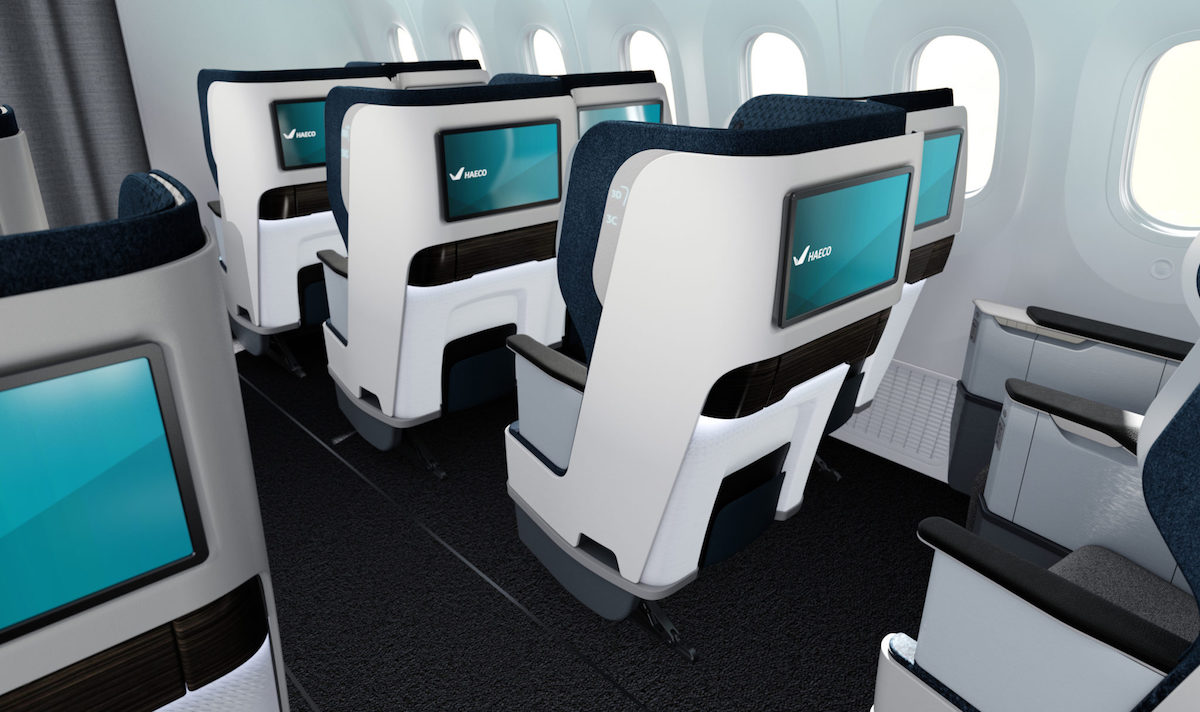 Of course, I'd expect there will be further customization if this is in fact Emirates' new seat, though overall I'd say this looks promising.


Do you think this will be Emirates' new premium economy product?