Update: Emirates canceled its Dubai to Newark flight in 2020.
Emirates has announced some adjustments to their US service. Most significantly, Emirates has announced that they'll be launching daily nonstop flights between Newark and Dubai as of June 1, 2018.
The new flight will be operated by a Boeing 777-300ER, featuring eight first class suites (not Emirates' new first class), 42 business class seats, and 306 economy seats. The flight will cover a distance of 6,860 miles, and is blocked at 14hr westbound an 12hr30min eastbound.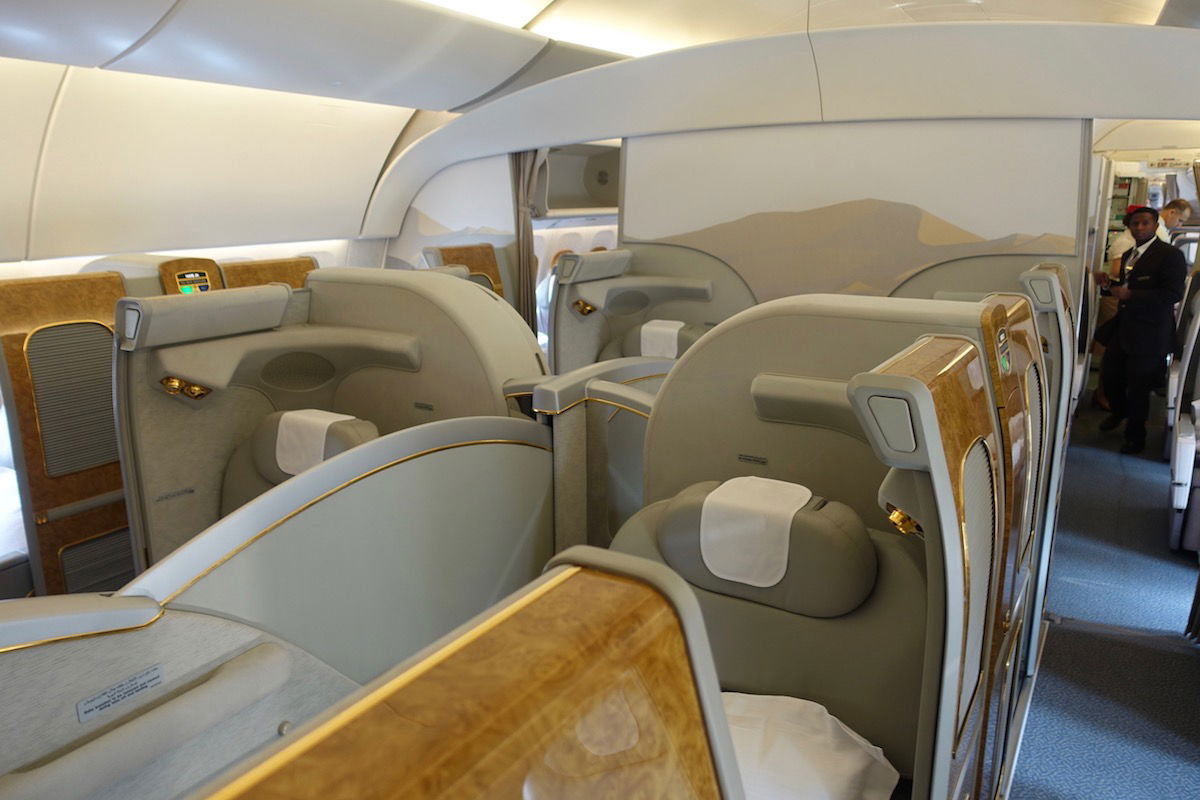 Emirates' 777 first class
The flight will operate with the following schedule:
EK223 Dubai to Newark departing 3:00AM arriving 9:00AM
EK224 Newark to Dubai departing 11:50AM arriving 8:20AM (+1 day)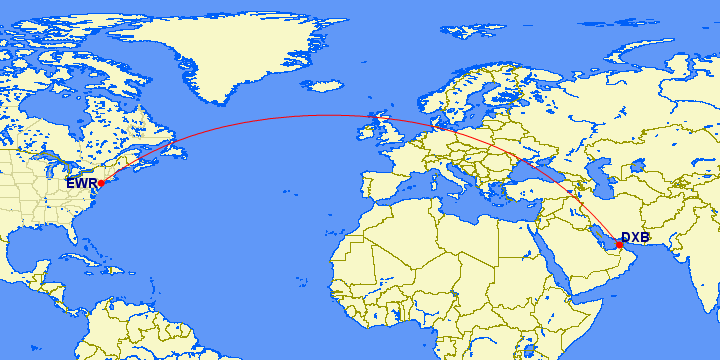 This complements Emirates' existing daily flight from Newark to Dubai via Athens in both directions, which they launched in March 2017. That flight is operated by an identically configured 777-300ER, and has the following schedule:
EK209 Dubai to Athens departing 10:50AM arriving 3:00PM
EK209 Athens to Newark departing 5:20PM arriving 9:20PM
EK210 Newark to Athens departing 11:55PM arriving 4:05PM (+1 day)
EK210 Athens to Dubai departing 6:05PM arriving 11:35PM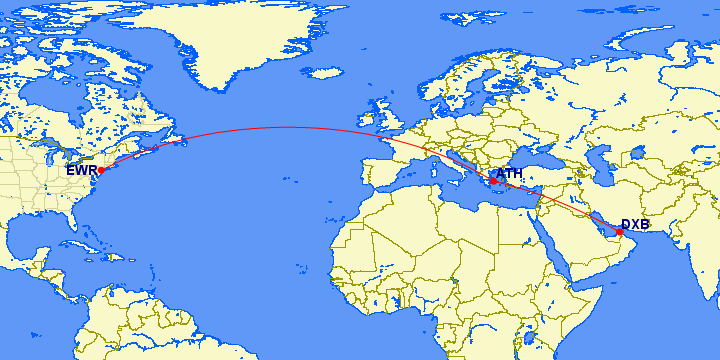 The new daily flight between Dubai and Newark is coming at the expense of one of Emirates' daily flights between Dubai and New York JFK. From March 25, 2018, Emirates will stop operating EK207/208, meaning that they're reducing the number of daily flights between Dubai and JFK from four daily to three daily.
This also represents a net capacity decrease, since the JFK flight was operated by an A380, while the Newark flight will be operated by a 777.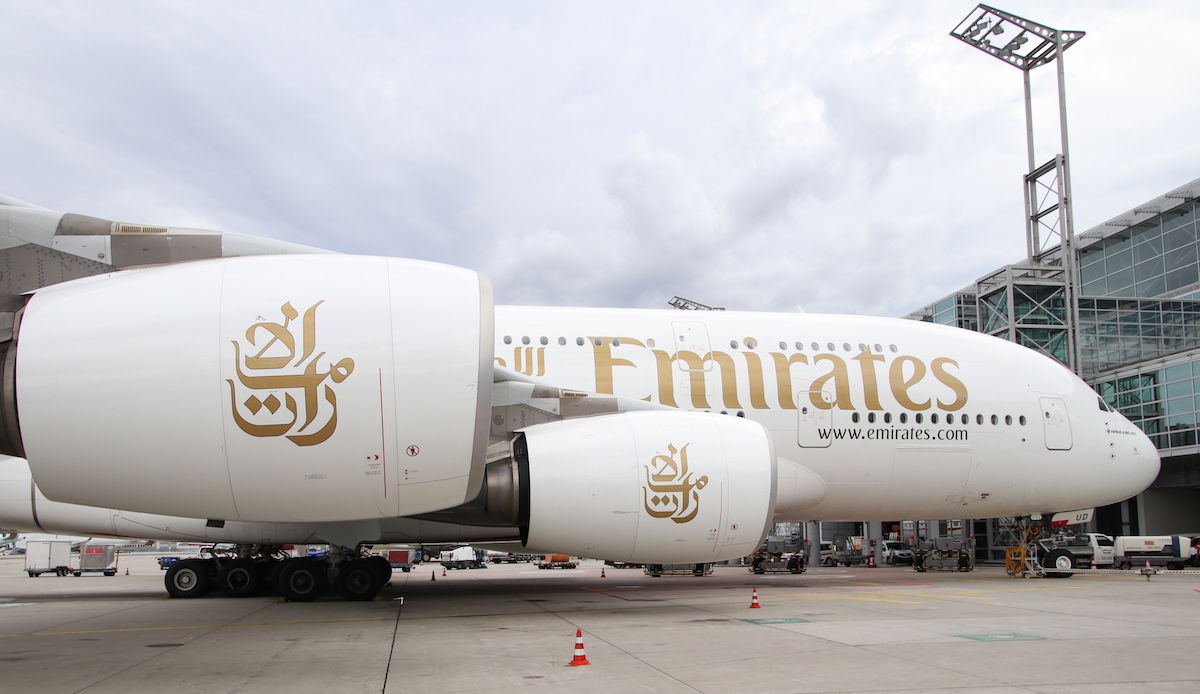 Emirates A380
Emirates points out that the Newark flight will offer travelers in northern New Jersey enhanced global connectivity, and notes that nearly 700,000 Indian Americans reside in the greater New York area, and will have one-stop access to nine cities in India.
Emirates also notes that as of March 25, 2018, the airline will be restoring daily flights to Fort Lauderdale and Orlando. Emirates operated these routes daily until early 2017, but then reduced frequencies due to decreased demand resulting from the electronics ban. So the airline is going to once again operate these flights daily, rather than the 5x weekly service we've seen for nearly a year.
Bottom line
Overall these seem like smart capacity adjustments on Emirates' part. Many people view Newark as a separate market from JFK, so assuming the demand isn't there for four daily A380s to JFK, they might as well shift some capacity to Newark, to complement their existing flight to Athens. This does represent an overall capacity decrease to the NYC area.
Anyone plan to take Emirates' new nonstop flight between Newark and Dubai?