Emirates Airline has just lost a lawsuit in New Zealand, which sets an interesting precedent when it comes to how airlines advertise their inflight experiences.
Emirates has to pay traveler $8,440 over misleading ads
New Zealand's Disputes Tribunal has ordered Emirates to pay a man 13,555 NZD (~8,440 USD) after he challenged the airline for its advertising in New Zealand. Specifically, a man named Mark Morgan splurged on business class for a trip from New Zealand to the United Kingdom that he and his wife were taking.
Morgan claims to have seen advertising for flat bed seats featuring minibars and updated entertainment systems. It's not entirely clear if the ads he was seeing were for Emirates' A380 business class, featuring direct aisle access from every seat…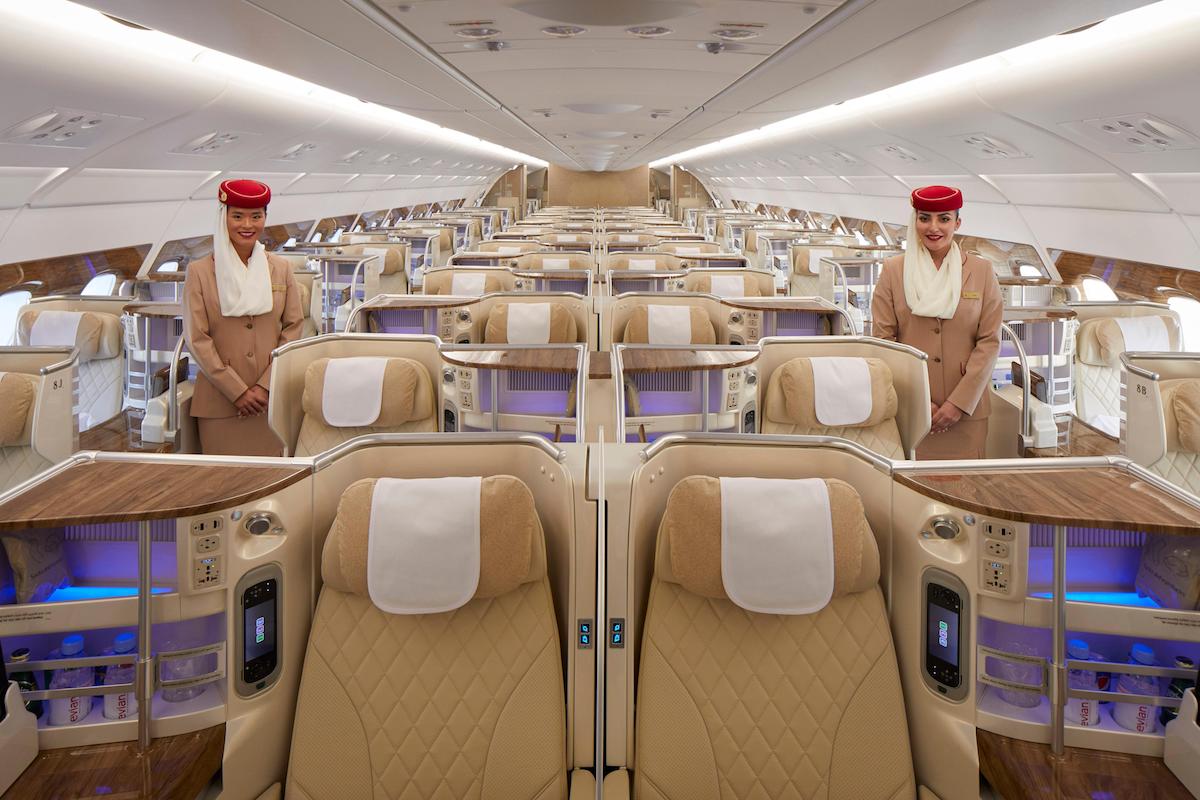 …or if they were for Emirates' 777-200LR business class, featuring fully flat seats with some updated features.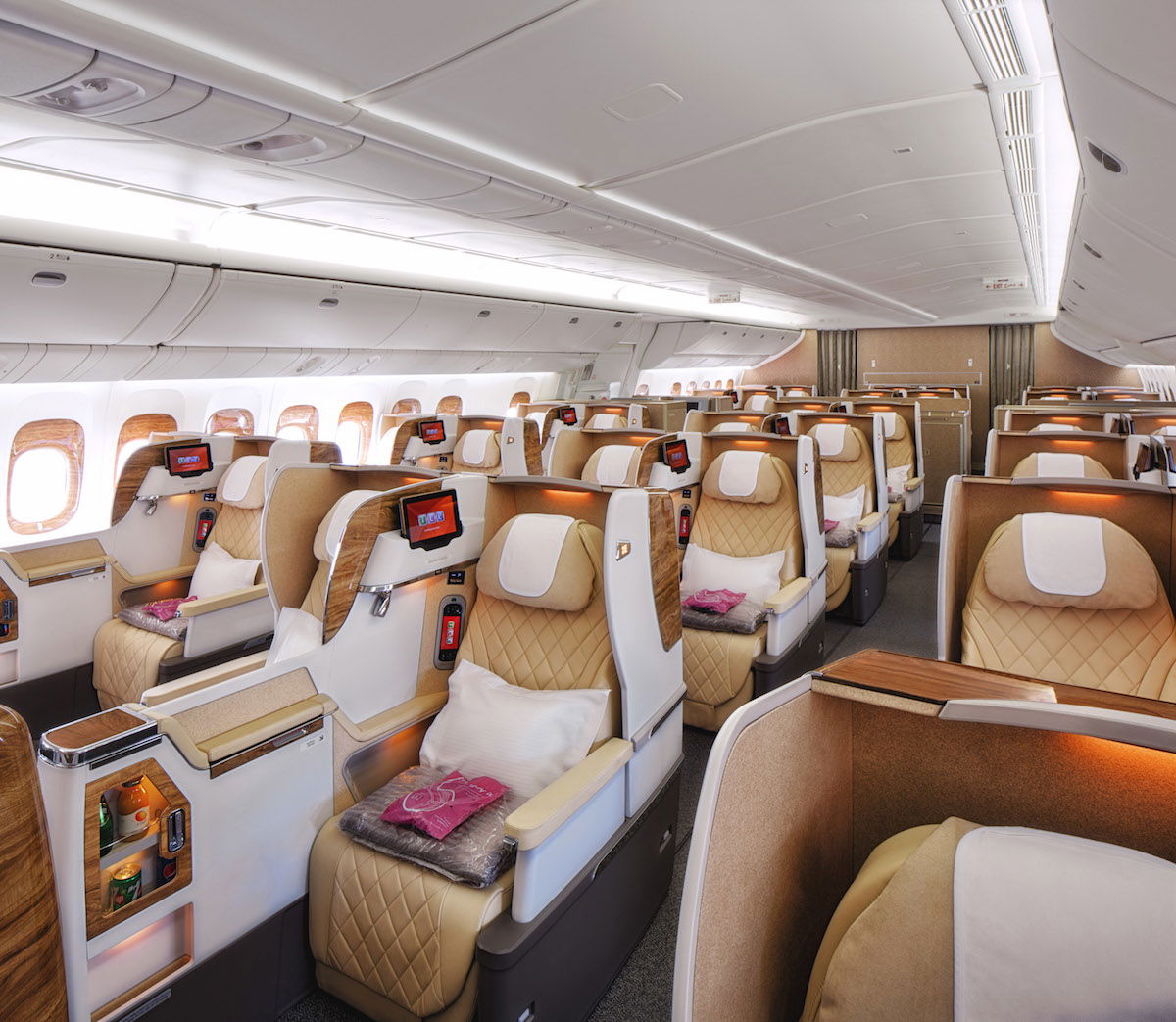 Morgan even claims that his ticket receipt from Emirates showed a photo of new business class seating.
Instead his flight was operated by an Emirates 777-300ER, featuring the carrier's most outdated business class product. These seats don't have minibars, and technically aren't fully flat (though they're about as comfortable as angled seats get).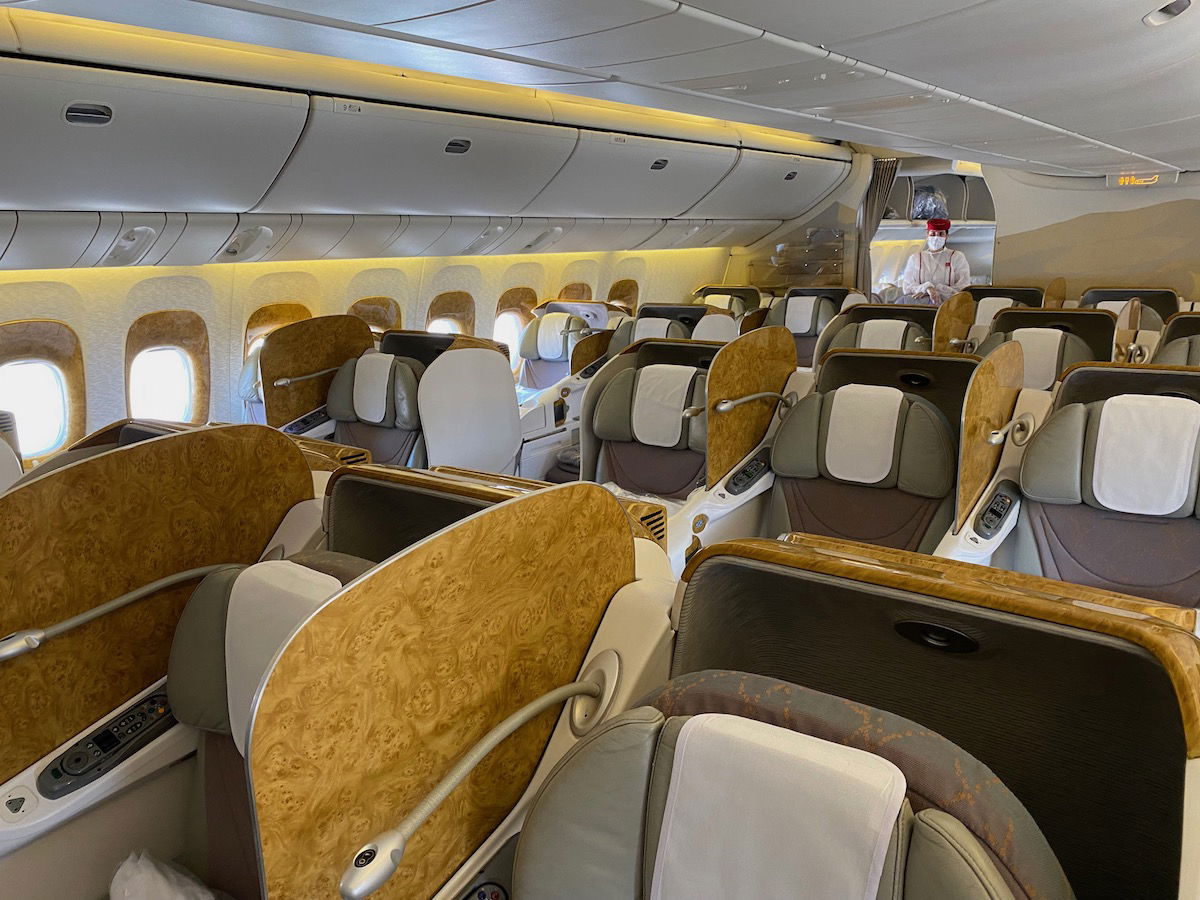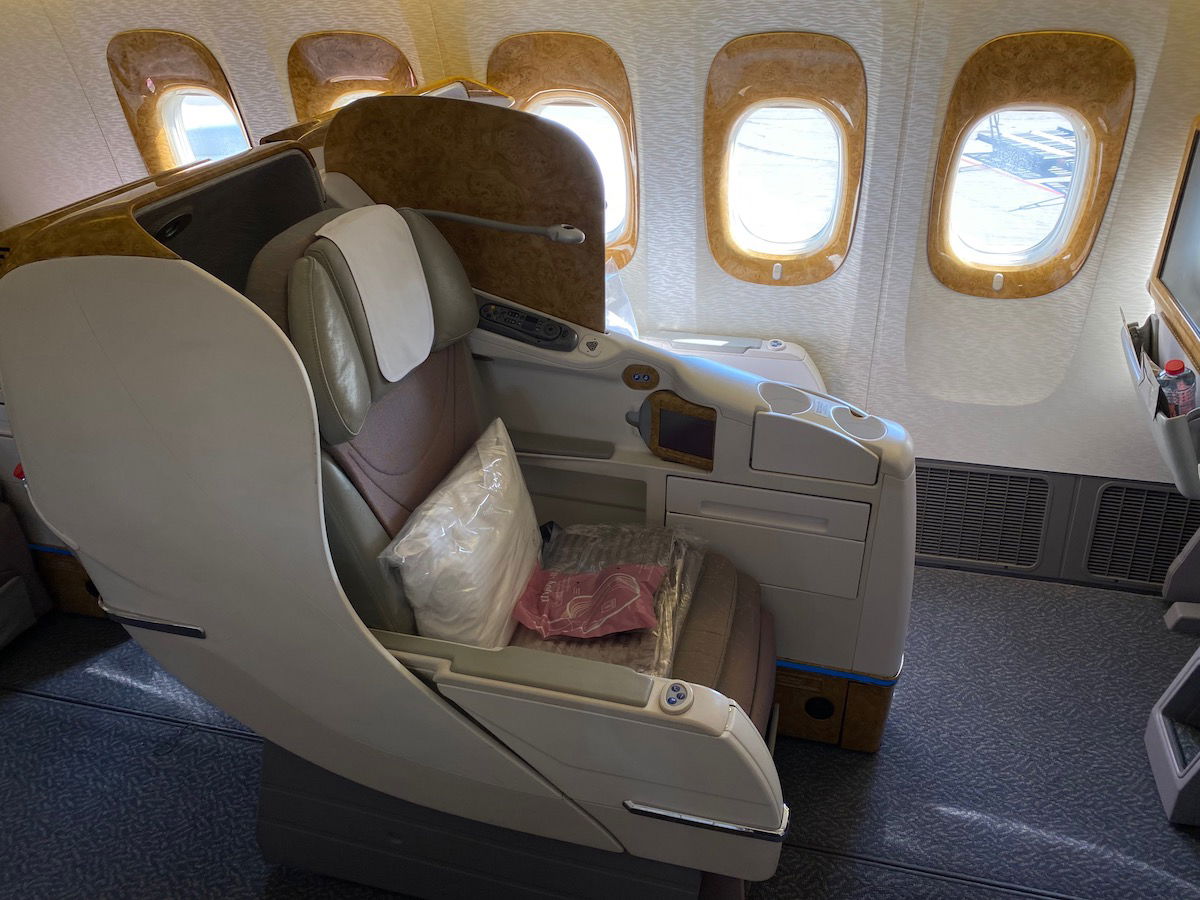 Morgan argued that this was false advertising, as Emirates doesn't advertise the product that it actually offers to New Zealand. This also wasn't just a one-off aircraft swap, but rather this is the plane that Emirates regularly flies to Auckland.
Emirates argued that its contract with customers allows it to change the aircraft type it flies on routes due to operational requirements, as aircraft types aren't guaranteed. Furthermore, the airline claims it has to fly this aircraft to New Zealand, because the route is being run at a loss (which is an interesting claim).
Disputes Tribunal referee Laura Mueller sided with the travelers, deciding the following:
"This was the result of advertising a service that they were rarely delivering, not due to an occasional or one-off change of aircraft due to operational requirements. The promotional materials were based on an updated/new business class seat and service that is not in place in the older aircraft that Emirates flies to NZ."

"The Fair Trading Act 1986 prohibits misleading and deceptive conduct in trade. The advertising of a service that Emirates knew would unlikely be delivered is misleading and deceptive."
As a result of this, the Disputes Tribunal ordered Emirates to pay the travelers 13,555 NZD:
Emirates claimed the service offered was only a 5% reduction in quality compared to what was advertised, and offered a refund of 786 NZD
Morgan sought a partial refund for the price of the ticket, plus a refund for the price he paid to upgrade to first class for one leg of the journey, so he and his wife could get lay flat seats in order to be able to sleep
The Disputes Tribunal ruled that 13,555 NZD reasonably and fairly reflected the difference in service advertised and paid for, versus the service received
This case sets an interesting precedent
This case sets an interesting precedent, because I feel like we've just come to accept the practice of airlines marketing their best products, regardless of whether or not they're available in a particular market. Now, I'm an experienced traveler, and I know this trick that airlines play, but I can appreciate how less experienced travelers wouldn't be so skeptical of the "halo effect" approach airlines take to marketing.
For example, take a look at the section of Emirates' website dedicated to first class. When you go to the section about Emirates' 777 first class, you'll exclusively see the new "game changer" first class featured. The catch? That product is only available on nine of Emirates' 134 Boeing 777-300ER, and there are no plans to install it on any other jets. So the airline is heavily advertising a product that's only available on 7% of aircraft in the fleet.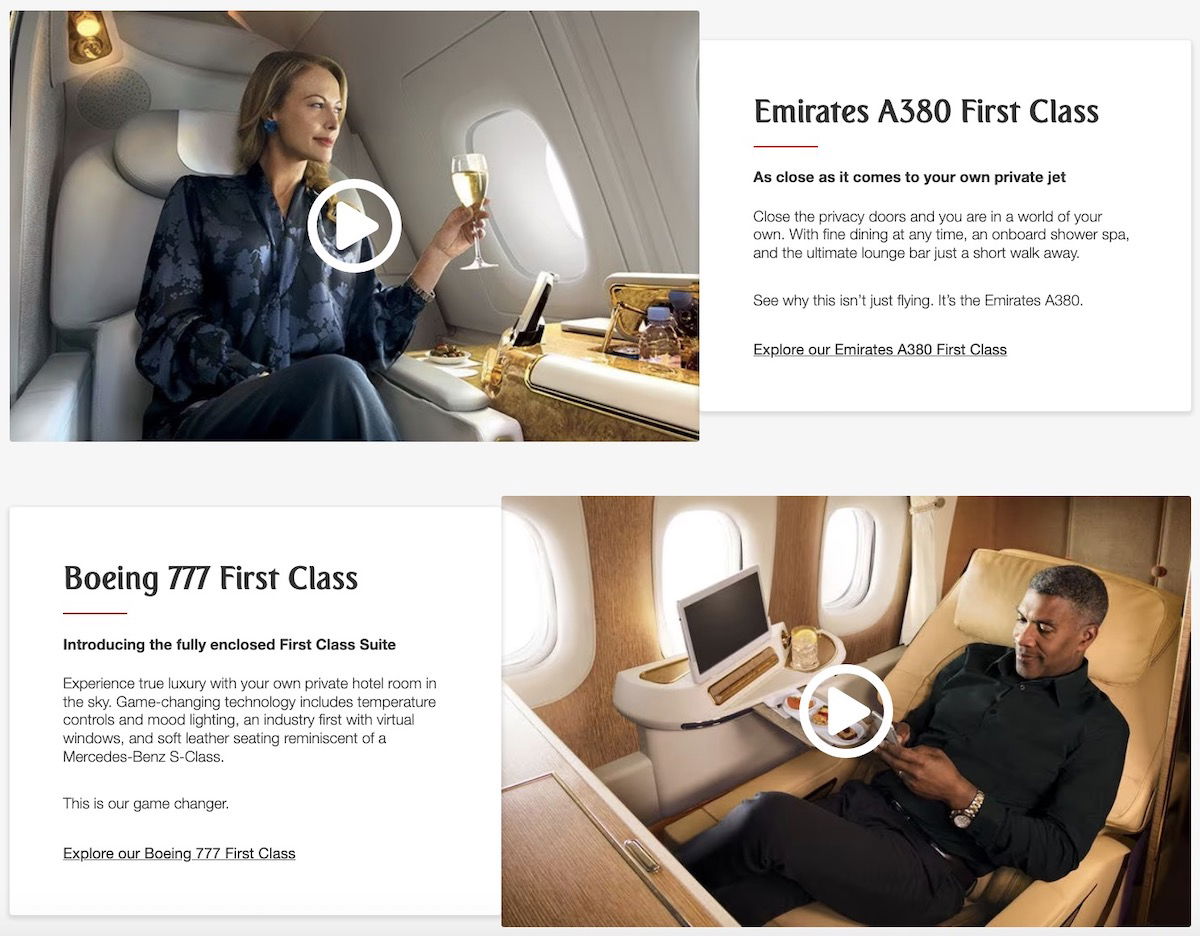 Meanwhile when you look at the section of Emirates' website dedicated to business class, you'll overwhelmingly see the 777-200LR product featured when discussing the 777 product, even though Emirates has 10 777-200LRs, and 134 777-300ERs. That's not the experience most people are going to get.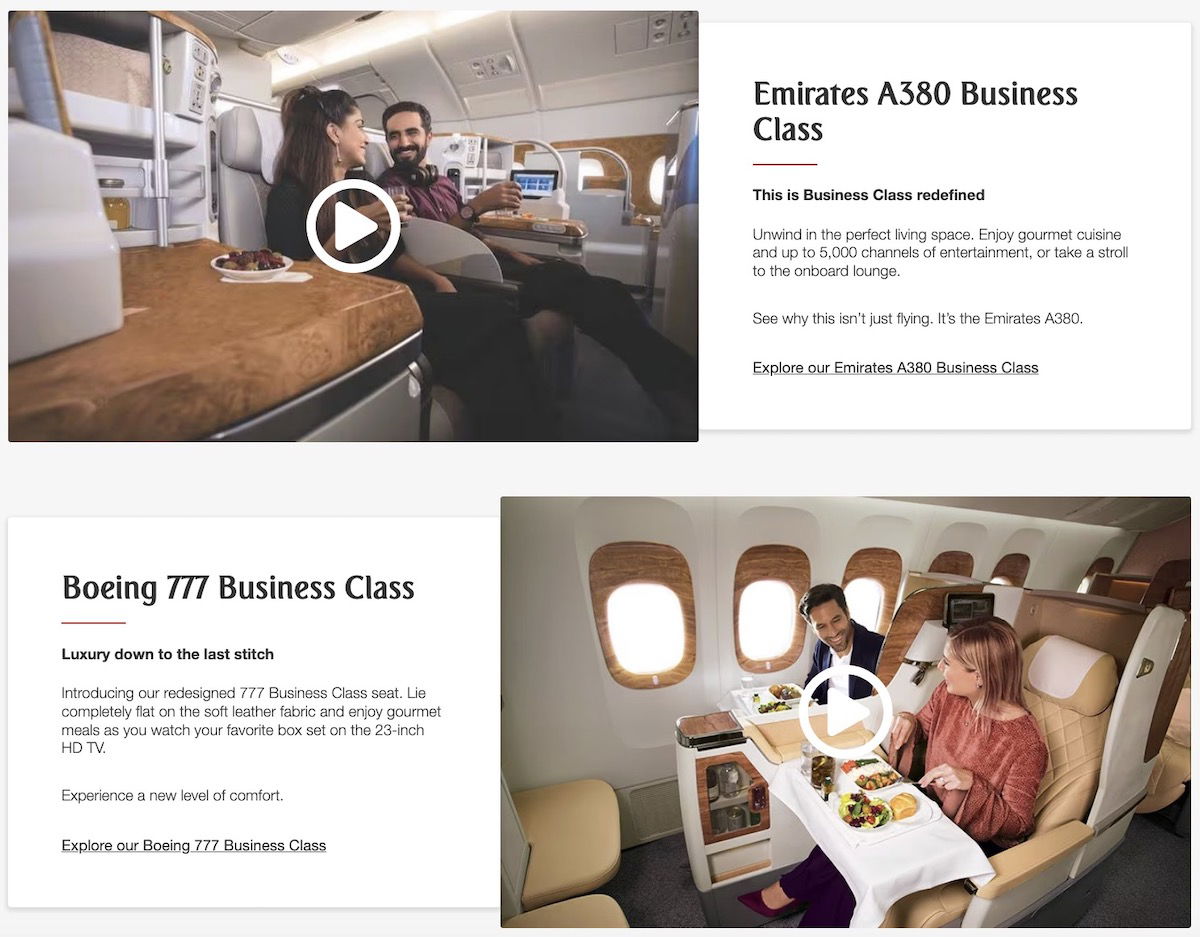 Airlines could certainly do a much better job of advertising in good faith. While that's true at all airlines, it's especially bad at Emirates, given the massive seat quality difference throughout the fleet.
Now, admittedly the average traveler doesn't read all kinds of reviews and spend hours comparing products before booking a flight. But I think it's at least worth mentioning that this kind of disappointment can be avoided by doing some research online.
If you search online for a review of Emirates' 777-300ER business class, it's pretty clear what kind of an experience you'll get. Heck, just check out my review, titled "Emirates' Disappointing 777 Business Class." Again, customers shouldn't have to do that, but given how airlines advertise, I think it's a good use of time.
I am curious exactly what advertisement this particular traveler saw. Was it an ad specifically targeting the New Zealand market (in which case that's totally false advertising, if that product is never offered to New Zealand), or was this just Emirates' generic website and email pictures, which are the same globally (though probably shouldn't be)?
Bottom line
A man from New Zealand paid to fly Emirates business class to the United Kingdom, and wasn't happy with the quality of the product. While the Dubai-based carrier heavily markets its new products, this isn't what's available on flights to & from New Zealand. The Disputes Tribunal found Emirates to be engaged in deceptive and misleading advertising, and ordered the airline to pay the man over 8,000 USD.
This sets an interesting precedent. Airlines are notorious for marketing their best products, even if they're only available on a small percentage of the fleet. While that's not great for managing expectations, one has to wonder how much airlines should be on the hook for this, as this might completely change the way that airlines advertise.
Heck, requiring airlines to be a bit more honest in this regard would probably be good, because maybe it'll cause Emirates to finally invest in its lackluster 777-300ER business class.
What's your take on this case?
(Tip of the hat to Niels)