Emirates offers one of my favorite first class experiences in the world, and I'd say their new 777-300ER first class is perhaps the best in the world.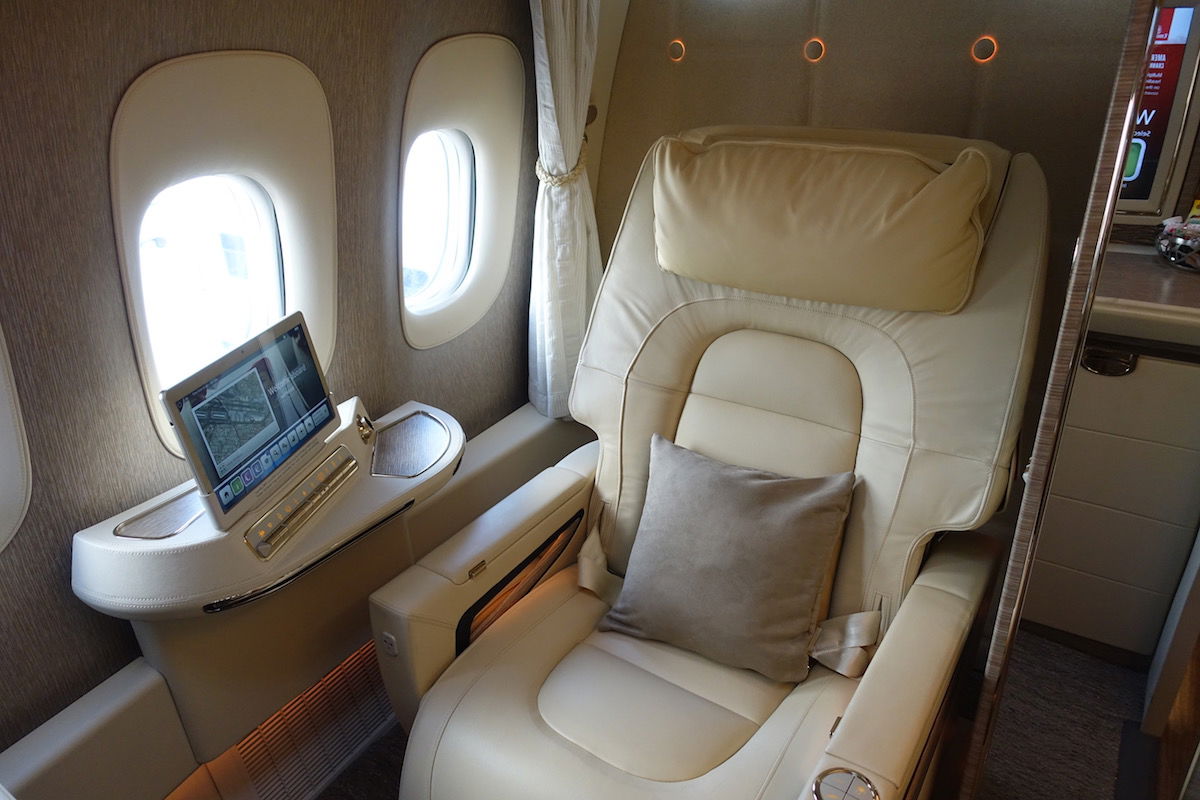 Emirates also has an excellent soft product, with top notch amenities, food, and drinks. The airline invests more in wine than any other airline. In late 2014 they announced that they were going to spend 500 million USD on their wine program, in order to secure some of the best vintages a decade (or more) before they should be consumed.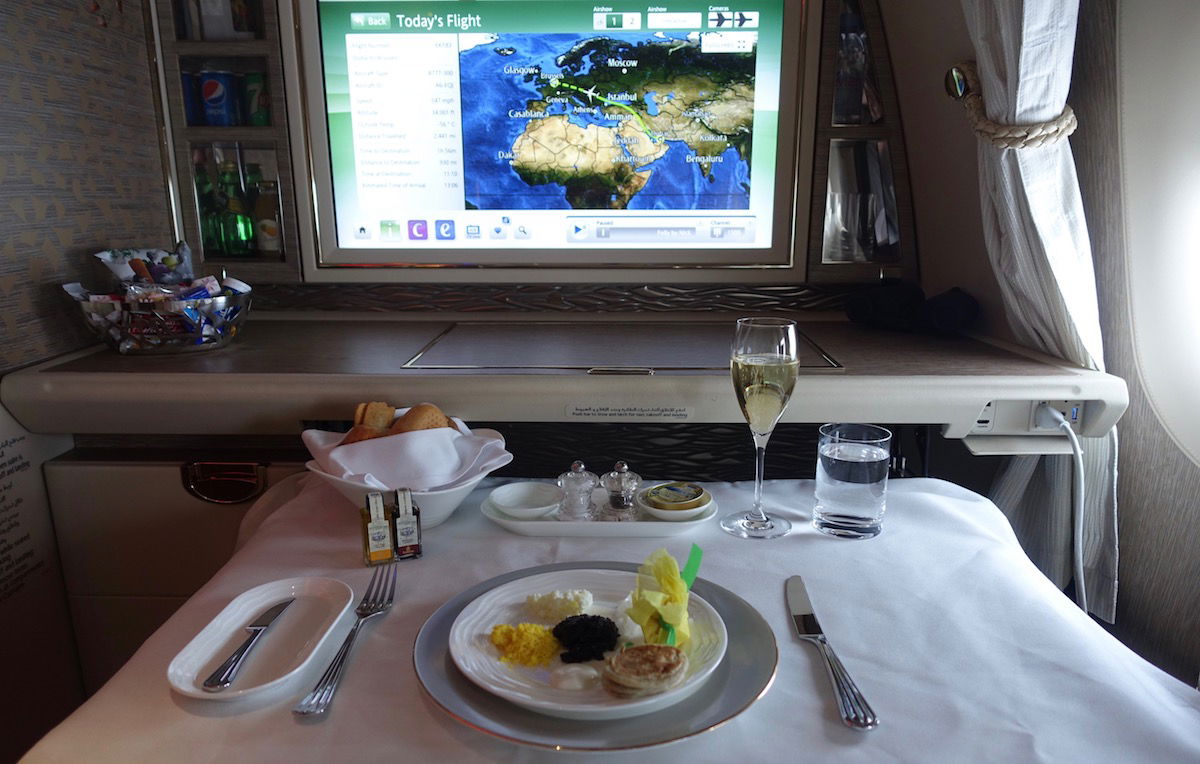 In first class Emirates typically serves Dom Perignon champagne, which is fantastic. They usually serve whichever vintage is most common at that time, and some are certainly better than others. For example, the 2003 wasn't especially great, while the 2006 was excellent. On my last Emirates flight I was served the 2009 vintage, which I enjoyed.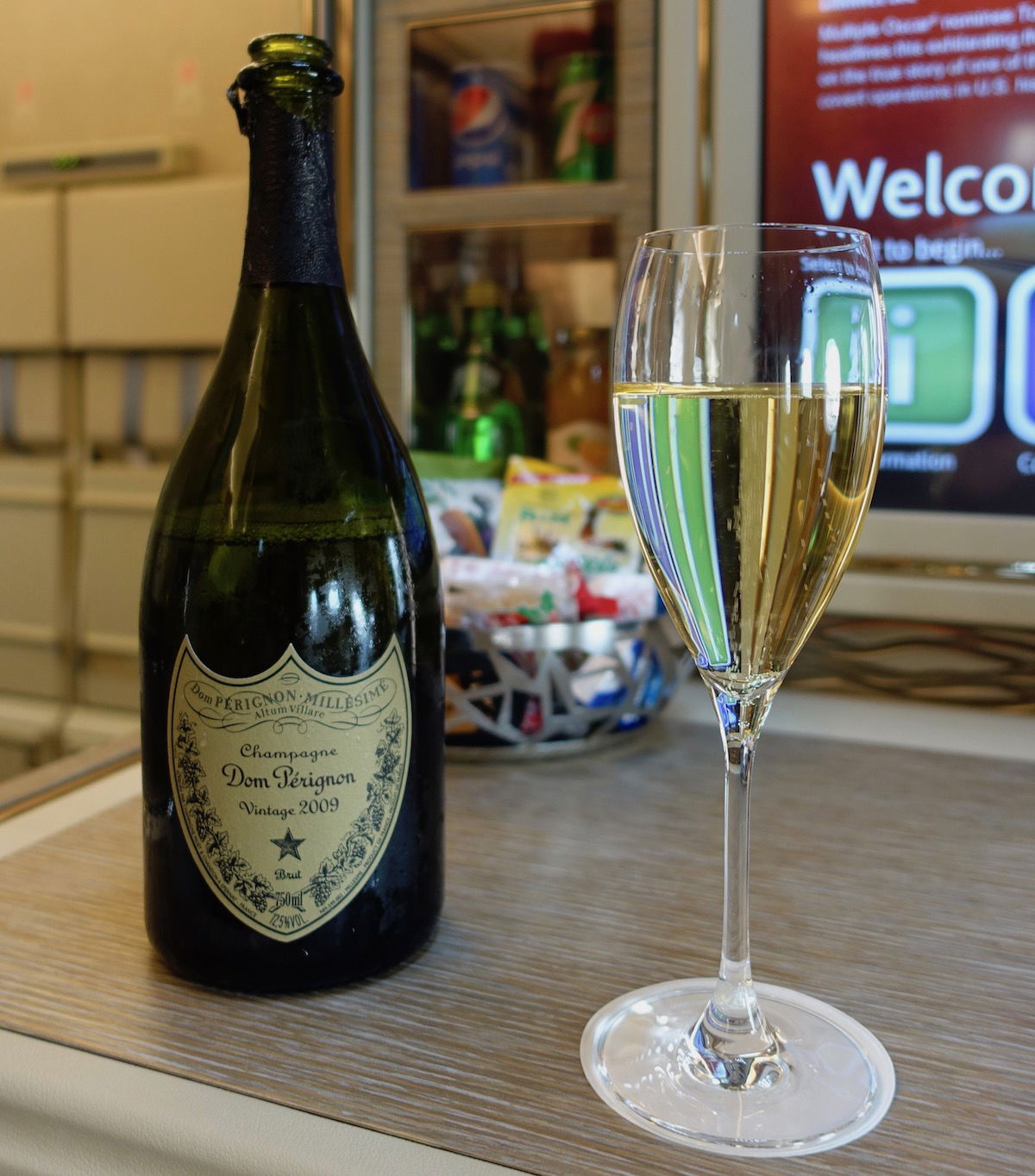 Sometimes they do even better than that, and serve the "P2" version. For example, in 2016, Emirates briefly served Dom Perignon 1998 P2.
If you're wondering what the "P2" stands for, Wired for Wine has a great summary of that:
P2 is one of Dom Perignon's Oenotheque wines. It's their higher end Champagne; a premium wine. The P2's have undergone much longer lees aging than their vintage equivalents, which results in additional freshness and complexity. P2 is shorthand for 'second plenitude', reflecting the house philosophy that Champagne experiences three different but equally wonderful stages in aging, captured in three different Dom Perignon releases: the 'regular' vintage wines, which have been aged on the lees for 7-8 years before disgorgement; the P2 wines which see 12-14 years on the lees; and finally the even rarer P3 wines, which undergo more than 20 years lees aging. Let's recap: this is a Champagne that Dom Perignon has designated premium. Less is made of it than their straight vintage Dom, so it's more rare. You won't find it on the shelf of your corner liquor store, or in too many other places either.
Anyway, if you missed Emirates' last serving of P2, it's coming back. Starting April 1, 2018, Emirates will be serving the just released Dom Perignon 2000 P2 (second plénitude) on Europe, US, and some Far East routes for a limited time. They haven't yet stated how limited of a time we're talking about, as I suspect it depends on consumption. I'm flying Emirates first class in June, so hope they're still serving it at that point.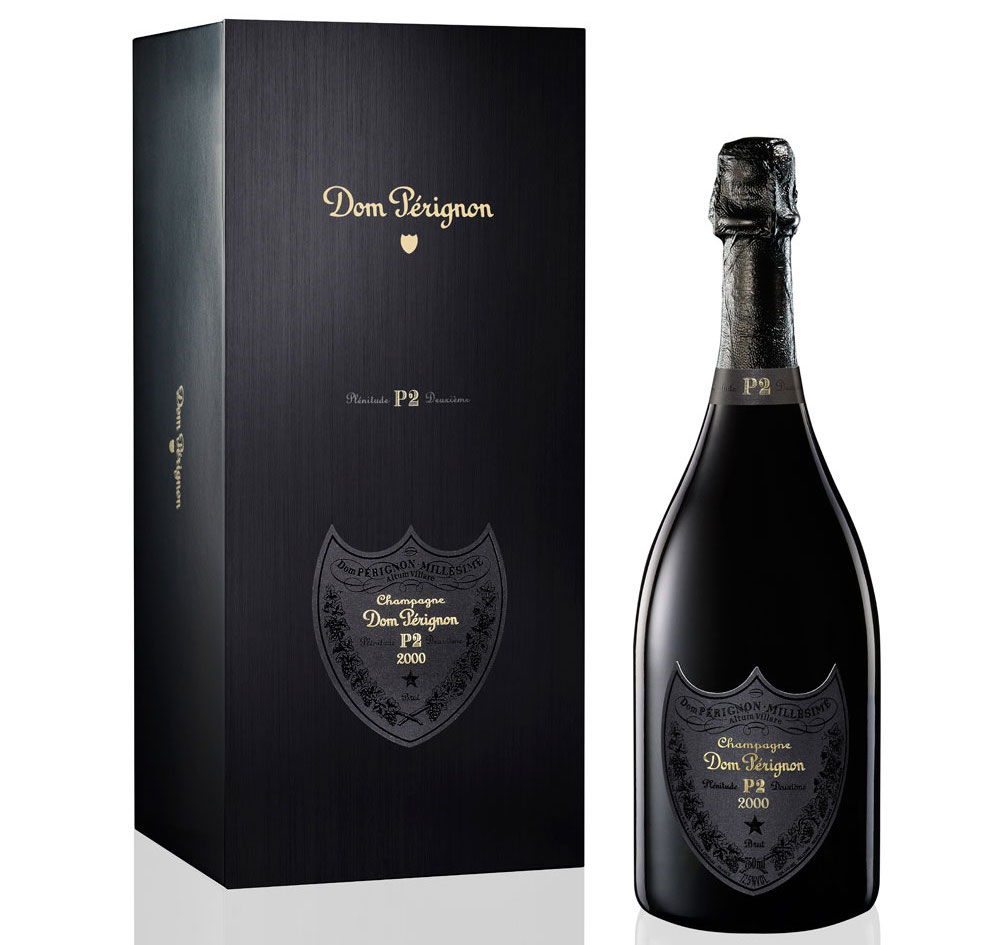 To go along with this special champagne, Emirates has developed a new selection of canapés. Furthermore, in partnership with Dom Perignon's head chef, Marco Fadiga, Emirates has designed some main course seafood dishes to pair with the champagne, which are available exclusively on flights to London Heathrow, Tokyo, and New York (only the direct flights from Dubai).
Not that price is always indicative of quality, but for anyone who is wondering, this wine retails for ~$350, not including taxes.
While we're speaking of Emirates first class, the airline is making some other minor adjustments to their first class amenities, which are minor:
As of April 15, 2018, Emirates will be loading a new writing kit that includes a black moleskin style notebook and a new pen
As of April 15, 2018, Emirates will be replacing their travel wellness kit with a wellness pod containing a cleansing towelette, eye cream, facial toner, pillow mist, and sleep oil, from Byredo
As of May 2018, Bowers & Wilkins headphones will be gradually introduced throughout Emirates' fleet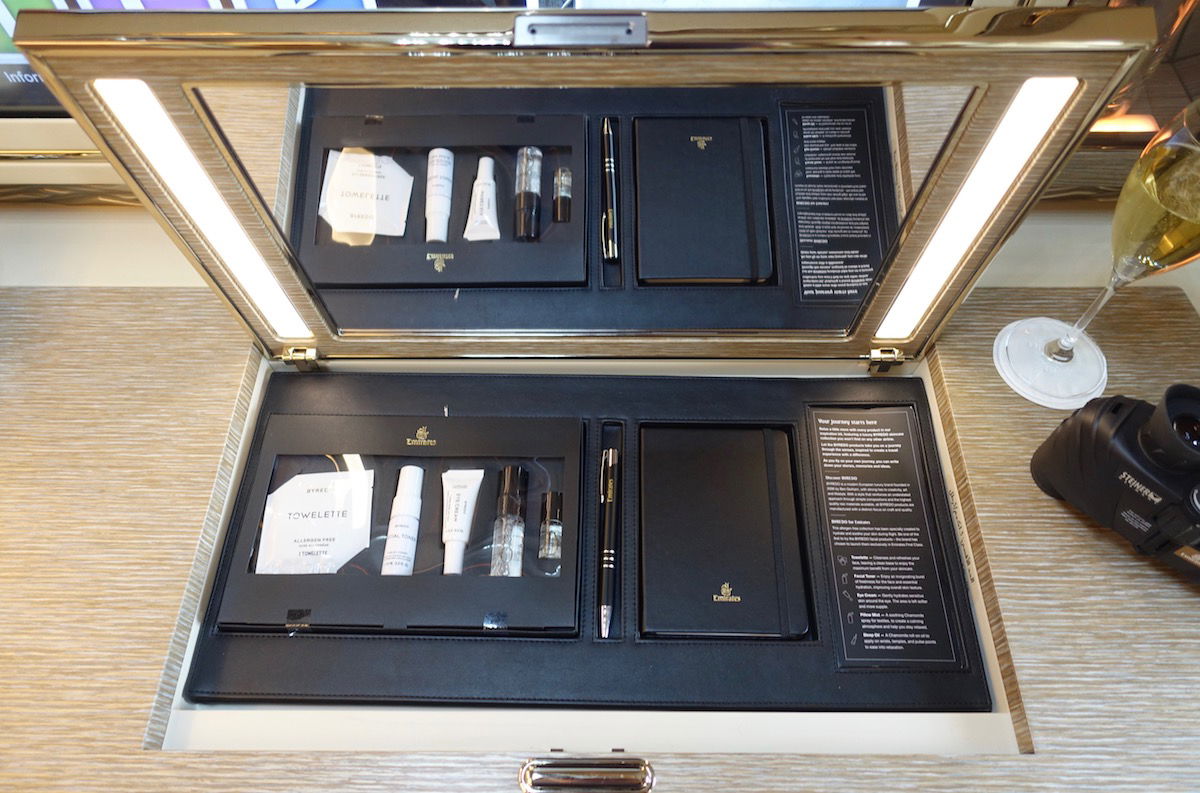 The changes to the writing kit and travel wellness kit are minor, while the headphone updates are long overdue, as Emirates has had really subpar headphones for such a high quality airline. Here's to hoping that the new headphones are a significant improvement.
Anyone have plans to fly Emirates first class starting in April, and try the new Dom Perignon 2000 P2?