Earlier I wrote about how Etihad announced the details of their restructuring. The airline has been struggling financially for years, and hasn't really seemed to be profit-motivated based on the way they've been spending money.
That's finally turning around, as the airline is disinvesting in money-losing airlines, cutting costs, cutting routes, and trying to cancel aircraft orders.
Over and over people say "both Emirates and Etihad are government owned, so why don't they just merge?" It's a good question and seems reasonable enough, so let's dig into that a bit deeper.
The airlines are owned by different governments
One common point of confusion is regarding the ownership structure of these airlines. Yes, the United Arab Emirates is a country, and yes the airlines are both government owned, but they're owned by different governments. The UAE has seven emirates, and each of them has a separate government. I'd view the seven emirates as being more like members of the EU than states of the US, just to draw a comparison.
While the emirates are aligned in some ways, in many ways they also compete with one another. This is especially true with Dubai and Abu Dhabi. While Abu Dhabi has the oil money, Dubai is obviously the most populated and globally recognized. In theory all seven emirates are working towards a common goal, but there's also quite some competition between Dubai and Abu Dhabi, with pride at stake.
If a merger between Emirates and Etihad happens it would have to be because both airlines and governments get value out of it, or it would need to be out of desperation. But this isn't simply a case of the same government owning two airlines and finding it to be more efficient to have just one airline.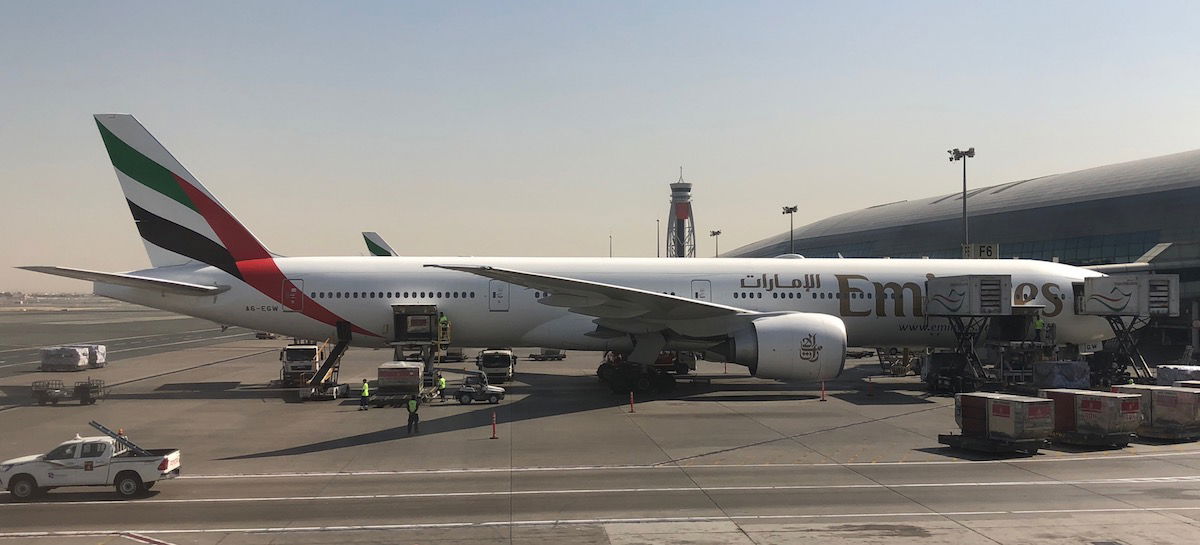 Emirates has little to gain with an Etihad merger
This brings us to the key problem here. Emirates is by far the most successful of the Gulf carriers. They're the largest, they're the most profitable, and they have the most cohesive business plan. They've built a global route network that's in many ways unparalleled. They also have an incredibly streamlined fleet with just 777s and A380s, and they're strengthening their ties with FlyDubai, which is owned by the same government.
This is a logical tie-up, since FlyDubai operates 737s, which nicely complement Emirates' fleet.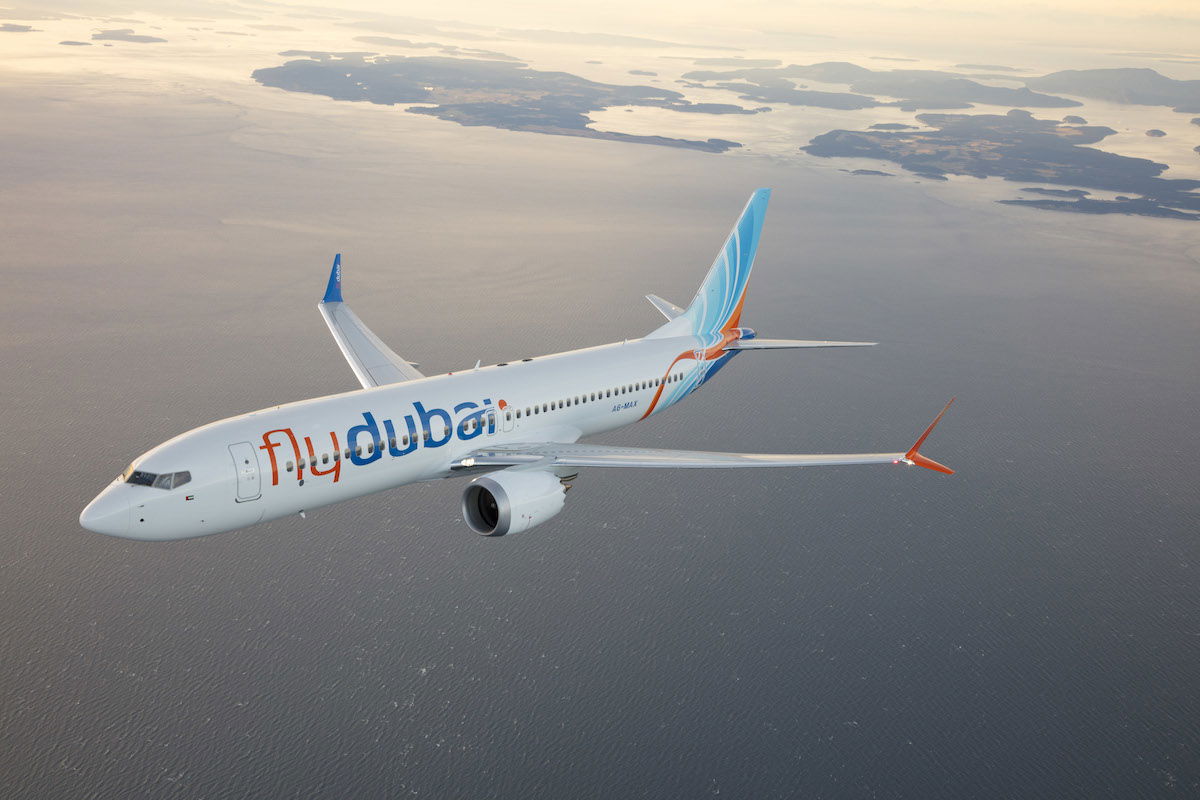 The problem here is that Emirates has virtually nothing to gain if they were to merge with Etihad. It's not like Emirates needs the planes, and it's not like Etihad has access to some unique markets that Emirates can't get to on their own.
Sure, there might be some Dubai vs. Abu Dhabi loyalty that triggers which airline people choose to fly with, but for all practical purposes Abu Dhabi and Dubai are the same market. They're just an hour drive apart, and transport between the cities is really easy. My point is that someone can easily fly into Dubai and drive to Abu Dhabi, and vice versa.
So yeah, I'm scratching my head as to what value Emirates would get out of Etihad, short of parking all their planes and taking over their pilots, given their pilot shortage… but that's something they're already doing anyway. 😉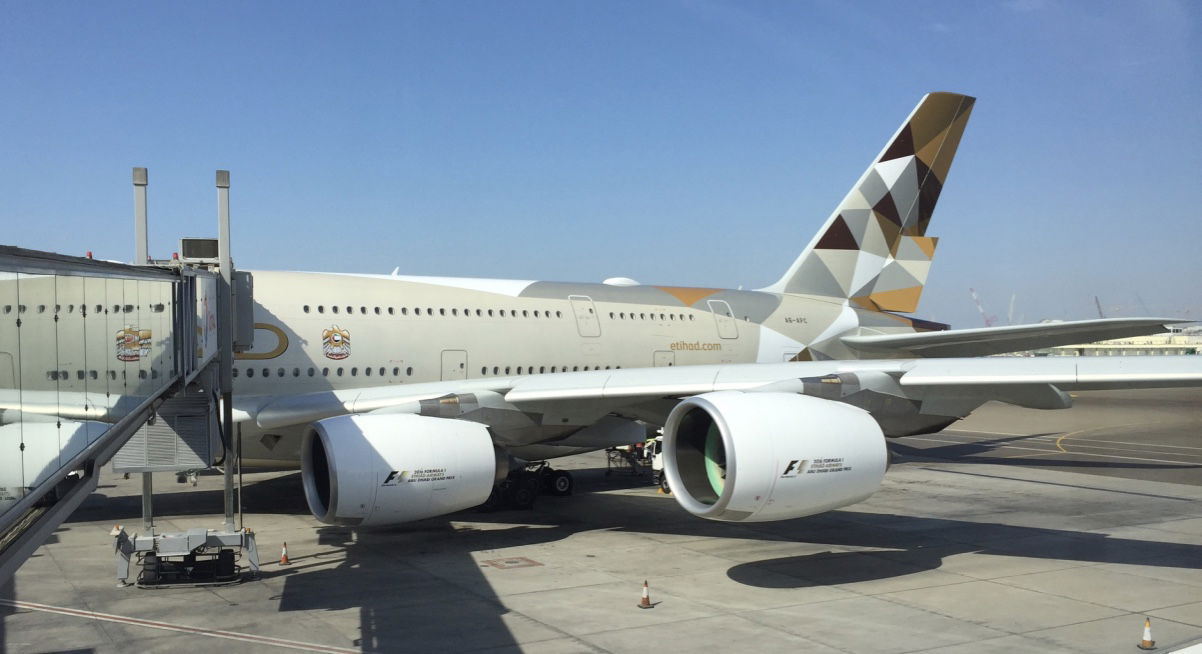 What Dubai World Central means for Emirates & Etihad
While Dubai International and Abu Dhabi International are both big airports, there's also Dubai World Central Airport, which is Dubai's new mega-airport. Emirates is supposed to eventually move to this airport, though they keep delaying the timeline for that.
Here's a map showing Dubai International (DXB), Dubai World Central (DWC), and Abu Dhabi (AUH):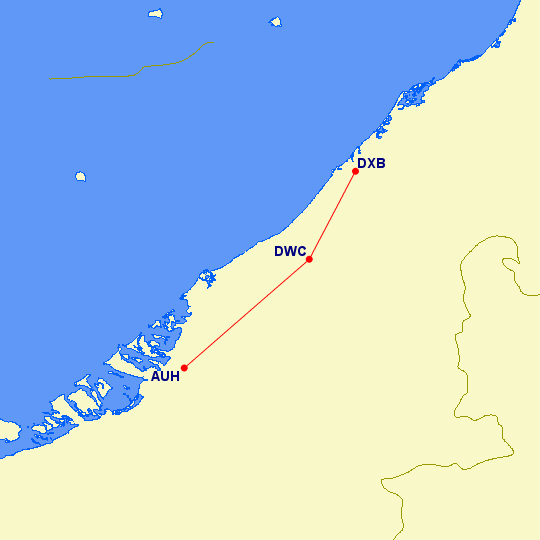 As you can see, Dubai World Central is nearly halfway between the two airports. So even though I don't think Abu Dhabi would like to admit this, the reality is that Dubai World Central is an airport that's really designed to cater even better to both markets.
It's already questionable whether Abu Dhabi is a distinct enough market, but that's brought even more into question with the opening of Dubai World Central.
What a potential merger comes down to
The way I view it, at some point a merger would be in Etihad's best interest, though possibly not in Emirates' best interest. This assumes that we're viewing the governments of Abu Dhabi and Dubai separately, which is currently the way to look at it.
The question is what that will look like in the future. With the UAE's oil supply eventually running out, they're increasingly focused on building a sustainable future. They're going to have a lot more luck with that if they're working together rather than competing with one another.
However, I would guess that they won't come to that conclusion until it's absolutely necessary. For the time being Emirates and Dubai have little to gain by working with Etihad, and Abu Dhabi would probably like to maintain "their" own airline for as long as they can, especially if they can shrink the airline to be more sustainable.
But down the line that may change, especially with an eventual move to Dubai World Central.
What's your take on this?