With airlines around the world fighting for survival, one big question has revolved around what kind of cost cutting we should expect from the passenger experience.
Airlines have invested a lot in recent years, so is all of that innovation and investment going out the window? It would appear the answer may very well be yes…
Emirates cuts free inflight Wi-Fi
Emirates is known for being one of the most full service airlines in the world, and historically the airline has offered free Wi-Fi to many passengers:
All passengers received 20MB of free Wi-Fi throughout the flight
First class passengers, business class passengers, and Skywards Platinum & Gold members received unlimited free Wi-Fi throughout the flight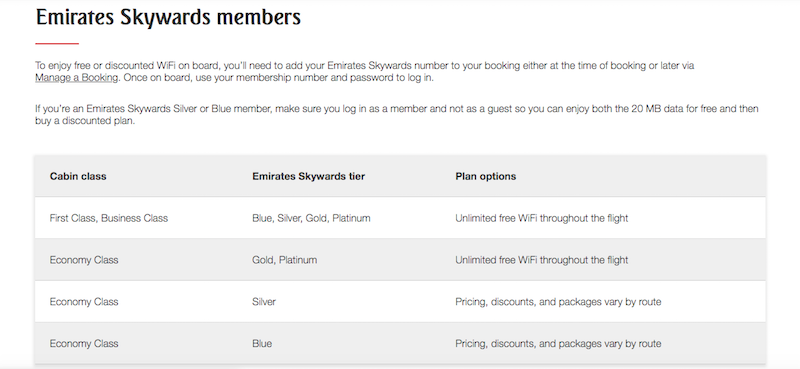 While Emirates hasn't even resumed regularly scheduled operations yet, the airline is already making cuts to the onboard experience. Emirates has now updated their website to reflect that they're no longer offering free Wi-Fi. Rather for all passengers the Wi-Fi pricing and packages that are available vary by route.

For what it's worth, the last time I flew Emirates the pricing beyond the first 20MB for economy passengers cost $9.99-15.99, for packages of 150-500MB.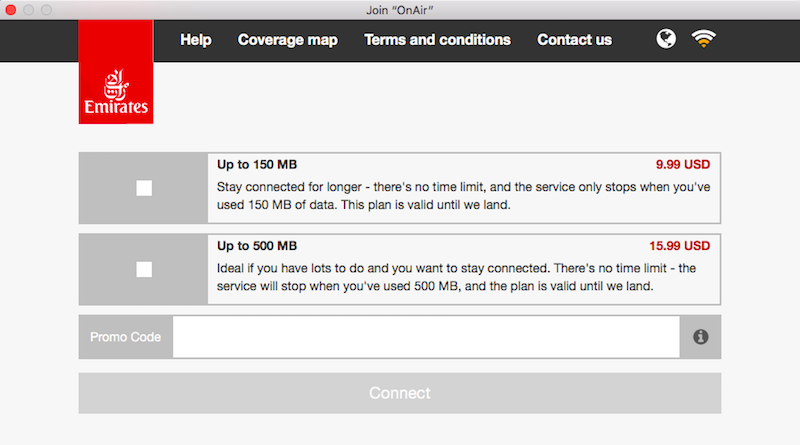 Emirates Wi-Fi was never great, but this is big
Emirates offers OnAir Wi-Fi on most planes, which is incredibly slow. Given the limited bandwidth, at times I've almost wished they didn't offer free Wi-Fi, because clearly they don't have the capacity to offer it. I'd even go so far as to say that Wi-Fi has been a weak point of the Emirates experience, and this might not actually be bad news for those who value semi-usable Wi-Fi.
Even so, I think this is really significant news. We've largely been wondering what the future of the onboard experience would look like. Here we have Emirates, one of the most well run and full service airlines in the world, and they're cutting Wi-Fi before their planes are even back operating regularly scheduled flights.
Unfortunately I think this is pretty reflective of a wider industry trend we'll see.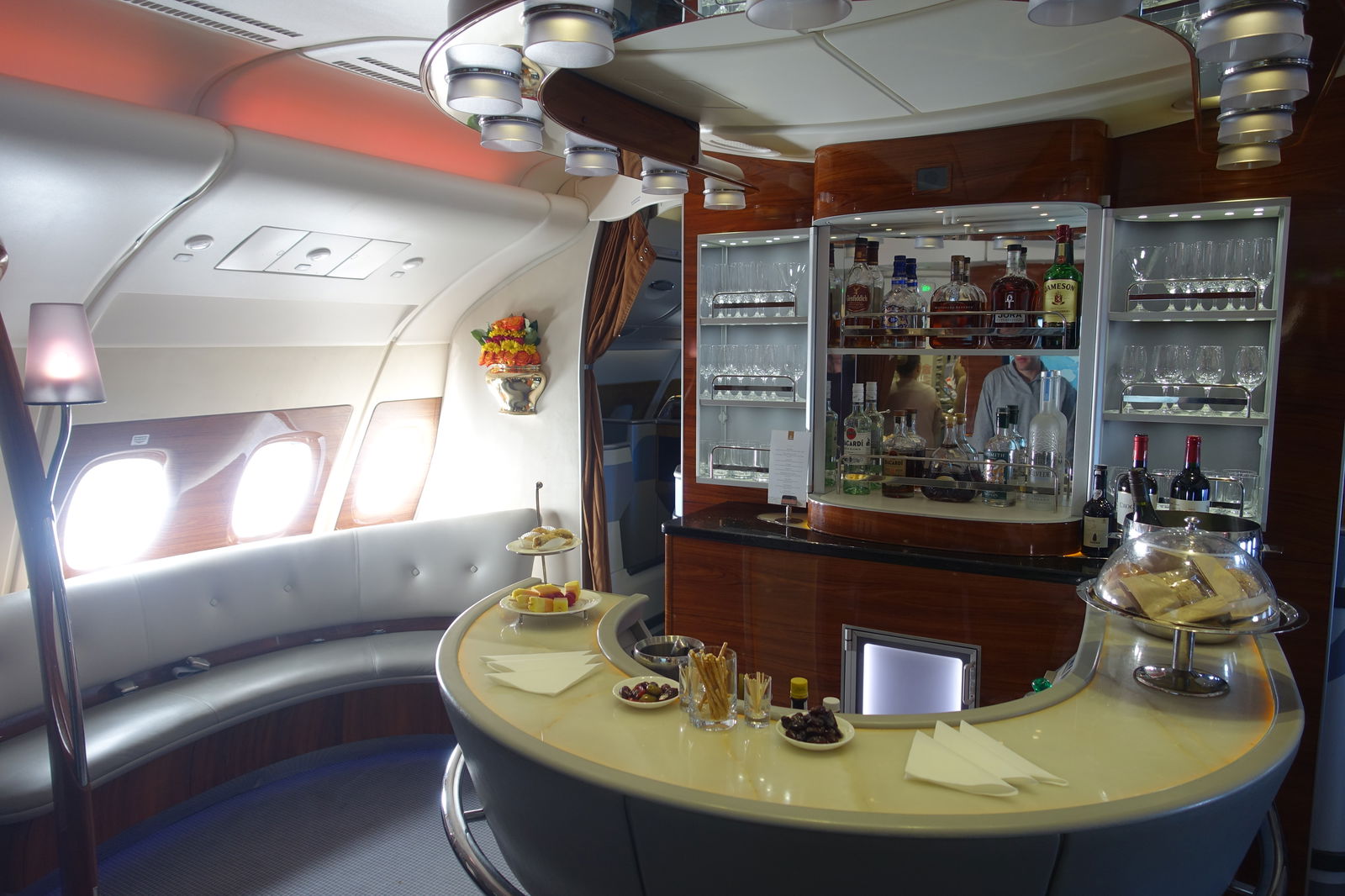 Live Tweeting from the Emirates onboard bar will now cost you!
Emirates also cuts live TV
Emirates' ICE system is literally the best inflight entertainment system in the world, with a massive library of TV shows and movies, as well as live TV. Well, it would appear that live TV on Emirates is a thing of the past.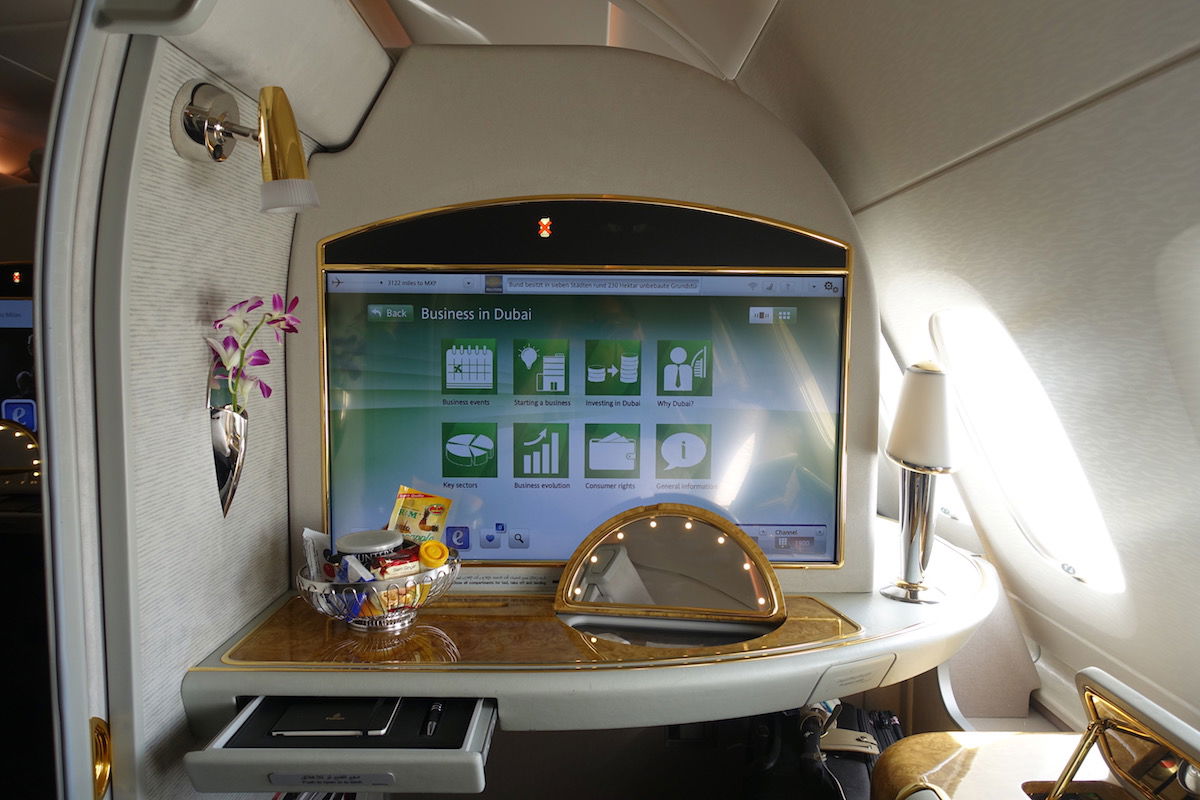 Emirates has an incredible entertainment system
Emirates used to have a webpage dedicated to live TV, which you'll even still find when doing a Google search.

But when you follow that link you'll see that the webpage has been taken down.

Even the page dedicated to inflight entertainment no longer lists live TV.
Emirates statement on service cuts
Emirates has issued the following statement regarding these developments:
"This pandemic has disrupted many business models, including for airlines and satellite and data providers. When Emirates was flying a full fleet we were able to purchase data in bulk, which made offering a free WiFi service feasible even though the airline still subsidised the service with millions of dollars every year.

Live TV was hugely popular on Emirates' ice, with sport being the greatest attraction. The service comes with significant data and licensing costs, but we invested in it as part of overall our inflight customer experience. With fewer global sporting events at the moment, LiveTV has much reduced value. Our customers can keep up to date with the news headlines either via their mobile phone data roaming or via a WiFi package. Like all airlines, we've had to adapt our inflight offering to the current situation, but we are monitoring developments closely and look forward to resuming these popular services when practicable."
Bottom line
If Emirates is cutting costs in this way I unfortunately don't have much faith for the rest of the industry when it comes to the onboard experience.
When this pandemic first started I assumed that the airlines that cared about the onboard experience would keep investing in that, while the airlines that didn't care much about the onboard experience wouldn't. However, at the time most of us didn't appreciate just how bad the situation would get, and how long the recovery would take.
At this point I think the industry might be going back about a decade in time in terms of the passenger experience and soft product — while we'll still have great seats in premium cabins, expect cost cutting with just about everything else.
I'd be surprised if many US airlines continue to offer cookies or pretzels in economy, if Delta continues offering their elevated international economy experience, if American continues to operate Flagship First Dining, etc.
What do you think — will we see big cuts to airline soft products, or is this all very temporary?