This is a rather curious move. Last April Emirates announced that they'd drastically cut capacity to the US. They claimed that this was due to a combination of increased immigration measures in the US, as well as the electronics ban that was in place for a while on US-bound flights. At the time, the airline announced the following capacity changes:
Dubai to Boston, Los Angeles, and Seattle, were reduced from twice daily to once daily
Dubai to Fort Lauderdale and Orlando were reduced from daily to 5x weekly
Since then, Emirates' president has been quoted as saying that demand has picked up again and normalized. In January it was announced that daily flights would be restored to both Florida cities as of March 25, 2018. However, their routes to Boston, Los Angeles, and Seattle, continue to be operated once daily rather than twice daily.
Emirates has just made a surprising update to their schedule, which undoes the restored capacity. As of July 2018, Emirates will once again be reducing their flights from Dubai to Fort Lauderdale and Orlando from daily to 5x weekly. While certain routes are no doubt seasonal, this seems to be a permanent cut. That means Emirates' US capacity is back to what it was following the electronics ban.
It's also interesting to note that from August 26 through September 30, 2018, Emirates' Dubai to Seattle route will be downgraded from a Boeing 777-300ER to a Boeing 777-200LR. This will be one of the newly reconfigured 777-200LRs featuring the newer business class seats. This means that the Seattle route will be losing first class for a few weeks, since the reconfigured 777-200LRs don't have first class. The overall capacity will be reduced from 354 seats to 302 seats, though at least it will be a marginally better experience in business class.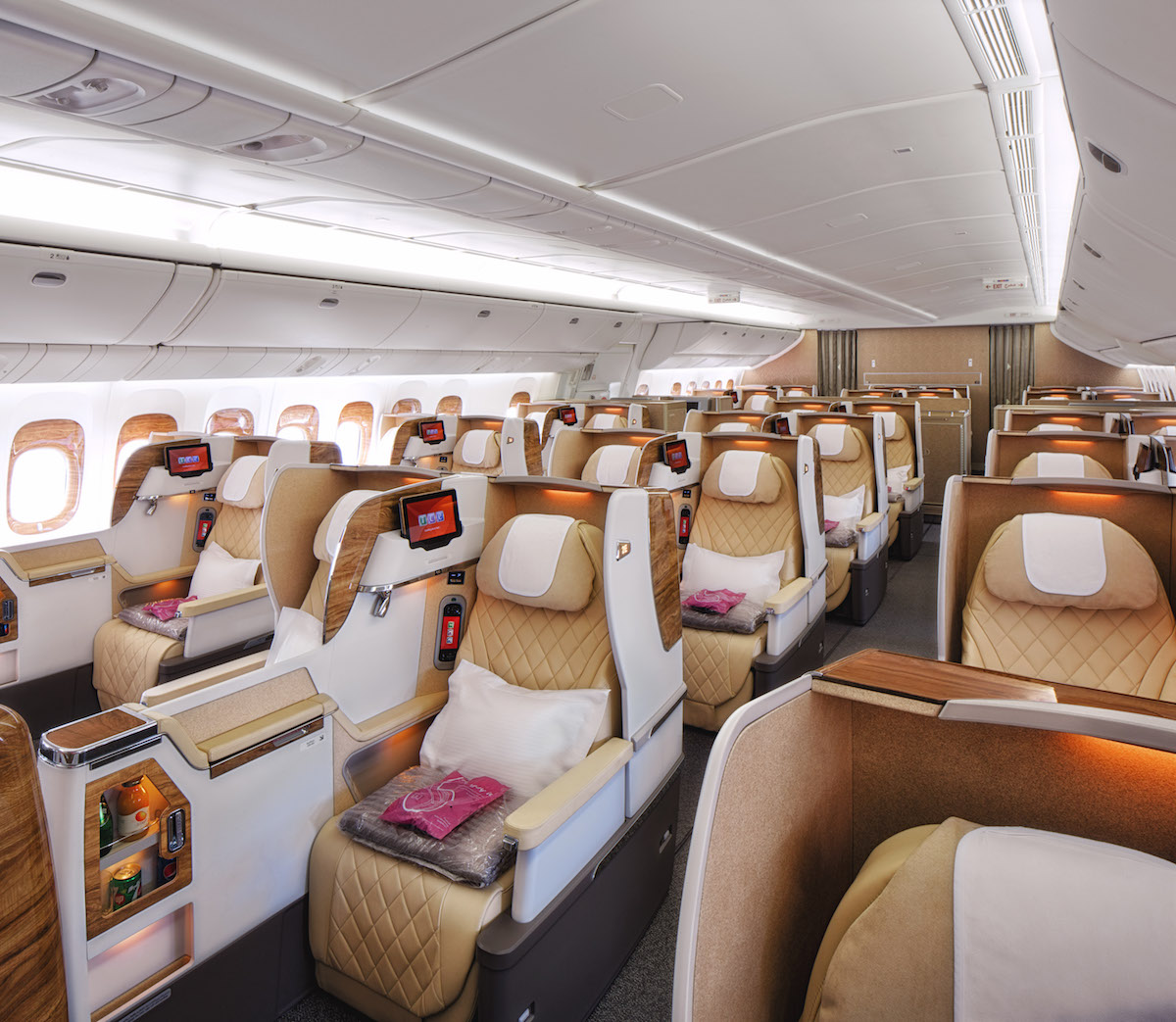 US capacity for Emirates isn't just flat compared to what it was following the electronics ban, it's actually down. As of this summer Emirates is launching nonstop flights between Newark and Dubai using a 777, though in the process they're cutting one of the daily nonstop flights between New York JFK and Dubai, which was operated by an A380.
Of the Gulf carriers, Emirates seems most focused on operating their route network in a way that's as profitable as possible, so it's not surprising to see them make these adjustments. Routes between the US and Middle East just aren't that high yield, and Emirates doesn't want to capacity dump too much.
Are you surprised to see Emirates once again cut frequencies to the US?