Many people don't realize this, but there are several airlines out there that will let you order a cake for your birthday, assuming you're traveling with them around your birthday. It's a great way to surprise a friend or loved one you're traveling with, as a vast majority of people don't expect that's a "thing" you can do, and it really catches them off guard.
It's something I've taken advantage of a few times for loved ones, because it always puts a smile on their face.
Airlines that let you order birthday cakes
For example, Emirates will let you order a birthday cake for free.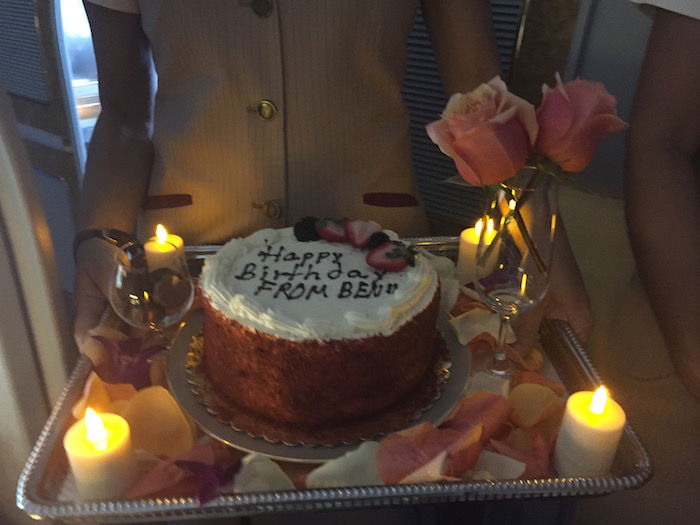 Singapore Airlines will also let you order a birthday cake for free.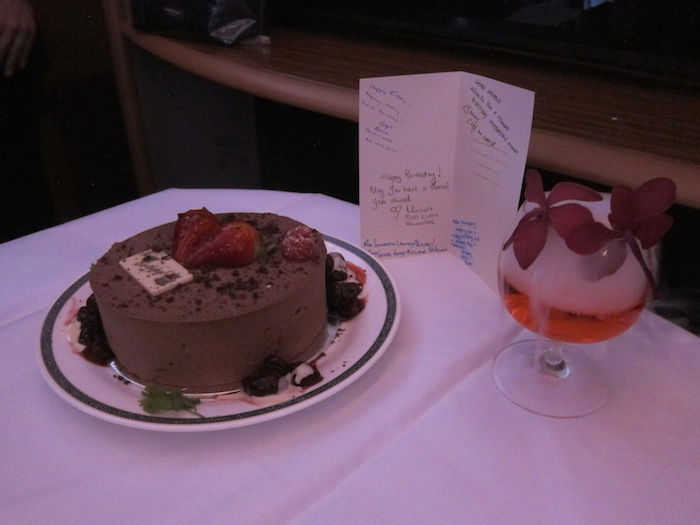 Cathay Pacific will let you order a birthday cake, though they'll charge 300HKD (~$38) for it.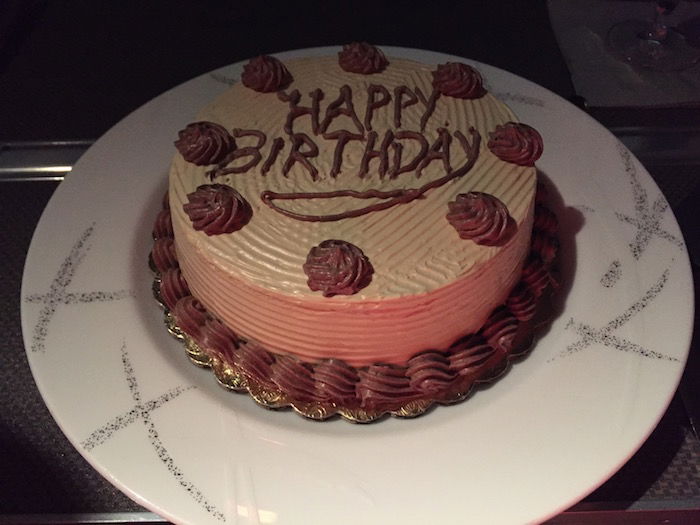 Cost cutting at Gulf carriers is real… and now impacts your birthday
There has been a lot of cost cutting at Gulf carriers, and they're starting to look more like traditional legacy carriers in terms of the product they offer. With oil revenue down and their respective governments realizing that money will eventually run out, they're having to run independently sustainable business models.
To give an example of the cost cutting/nickel-and-diming, Emirates recently started charging for seat assignments in many economy fare classes, and Etihad started limiting chauffeur service for select award passengers.
While minor, their cost cutting will now impact your birthday — as of November 24, 2016, Emirates will begin charging for birthday cakes at the time of booking. I'm not yet sure what the cost will be, but if you have an upcoming itinerary on Emirates and want a birthday cake, you'll want to order it in the next couple of days.
On one hand I can't really blame Emirates, since most airlines don't even give you the option of ordering a birthday cake. At the same time, how much was it really costing Emirates to provide this service, which really set them apart and made trips memorable for people.
Emirates also has an onboard Polaroid camera. What's next, charging passengers if they want their photo taken with it?