For years the best way to book Etihad Airways award tickets has been through American AAdvantage. The award prices have been very reasonable, including for travel in Etihad's incredible A380 First Class Apartment.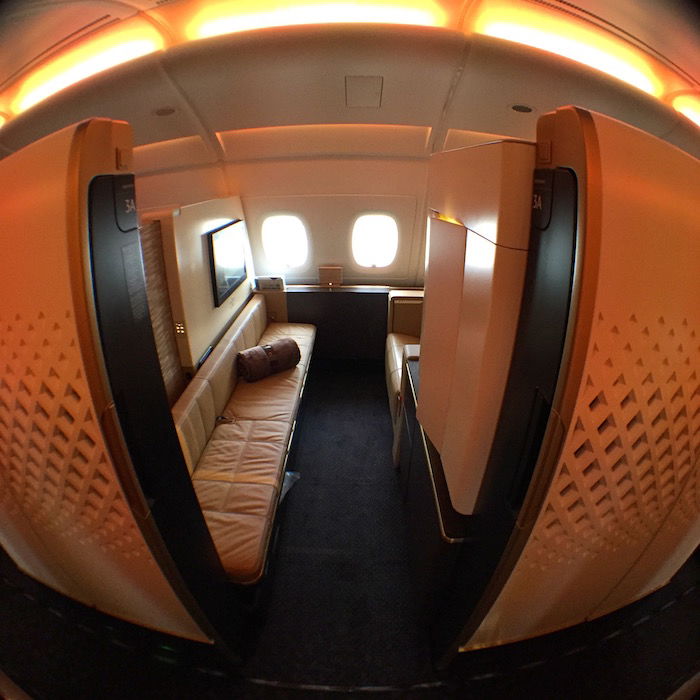 As of March 22, 2016, American devalued their award chart, meaning the cost of premium cabin awards increased quite significantly in many cases.
For example, the cost of one-way first class awards:
Between the US and Middle East increased from 90,000 miles to 115,000 miles
Between Europe and the Middle East increased from 40,000 miles to 62,500 miles
Between Australia and the Middle East increased from 60,000 miles to 100,000 miles
Both Emirates and Etihad offer their premium cabin passengers chauffeur service, which is a great add-on. I think the primary reason this was introduced is because the two airlines are based in cities just an hour drive apart, so by offering chauffeur service anywhere in the UAE, neither carrier is at much of a geographical disadvantage for serving either city. In other words, a business traveler going to Dubai could still fly Etihad, and someone going to Abu Dhabi could still fly Emirates. On top of that, the chauffeur service also applies in other cities.
In early 2015, Emirates added restrictions to their chauffeur service. Specifically, chauffeur service was only available to Emirates first & business class passengers booked on Emirates or Qantas ticket stock (essentially excluding partner airline award tickets).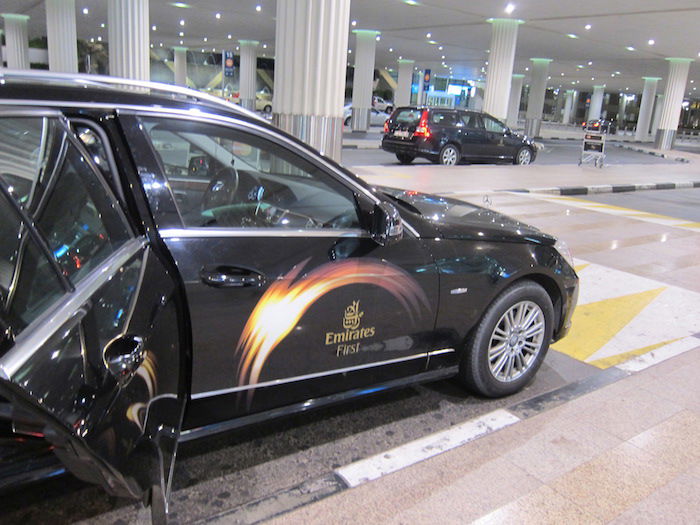 Well, it looks like Etihad has now followed Emirates' lead.
As of August 10, 2016, Etihad is no longer offering chauffeur service to those booked on partner award tickets, including through American AAdvantage.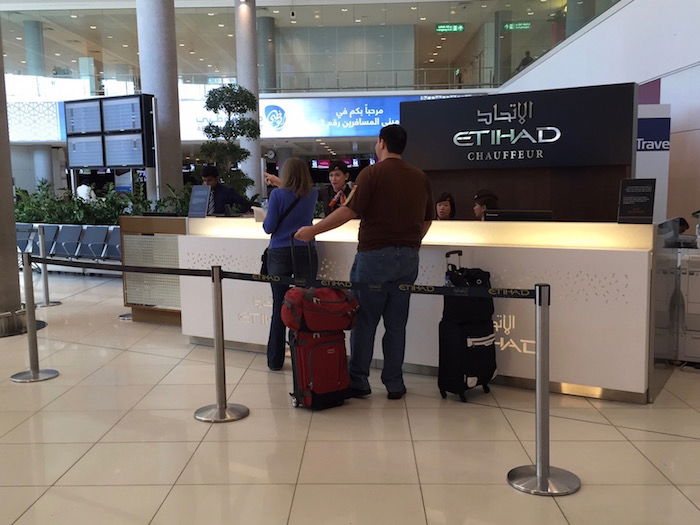 Roger M mentioned this in the Ask Lucky forum, and I assumed he was being given wrong information. However, I phoned up Etihad, and said "I've heard that there might be a change to Etihad chauffeur service…"
Before I could finish my sentence, the guy said "yes, as of August 10 you can't book chauffeur service on an American award ticket anymore." I called back, and got exactly the same information. So I assume this is in fact a policy.
Interestingly I can still book chauffeur service online for my upcoming trips ticketed prior to August 10, so I suspect this rule applies for tickets issued as of August 10.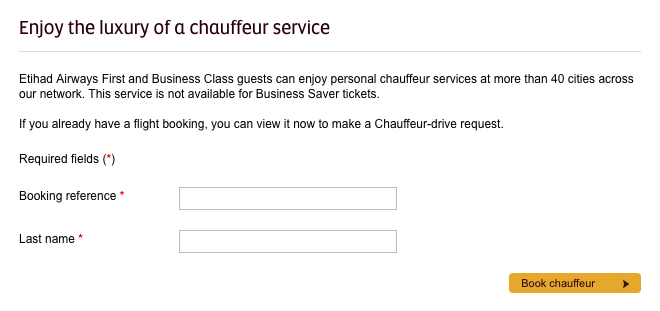 As much as the Gulf carriers are known for their lavish offerings, all three of the big Gulf carriers are in cost cutting mode, and are getting pressure from their respective governments, so this change isn't really surprising.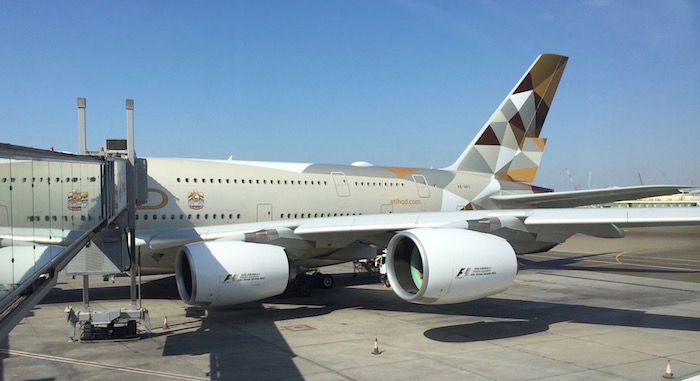 Bottom line
American AAdvantage award tickets issued as of August 10, 2016, are no longer eligible for Etihad's chauffeur service. Ultimately I don't think anyone chooses airlines based on chauffeur service alone, though it was an aspect of the product that contributed towards a seamless experience. Between award chart devaluations and cuts in benefits, redeeming miles on the Gulf carriers sure isn't what it used to be!
What do you make of Etihad cutting chauffeur service on American award tickets?