And no, I'm not talking about the kind in fancy steakhouses that offer you cologne and hand you a paper towel after you wash your hands, hoping you're drunk enough to tip them a $20.
Yesterday I wrote about what kind of service changes we should expect in Emirates first class as the airline resumes regularly scheduled flights. Today Emirates has announced additional changes they'll be making, and there's one feature in particular that all passengers will likely appreciate.
Emirates has a lot of spare shower attendants
Emirates is known for having shower suites on A380s, which are probably the coolest thing you'll find on any commercial aircraft. Each Emirates A380 with first class has two of these shower suites.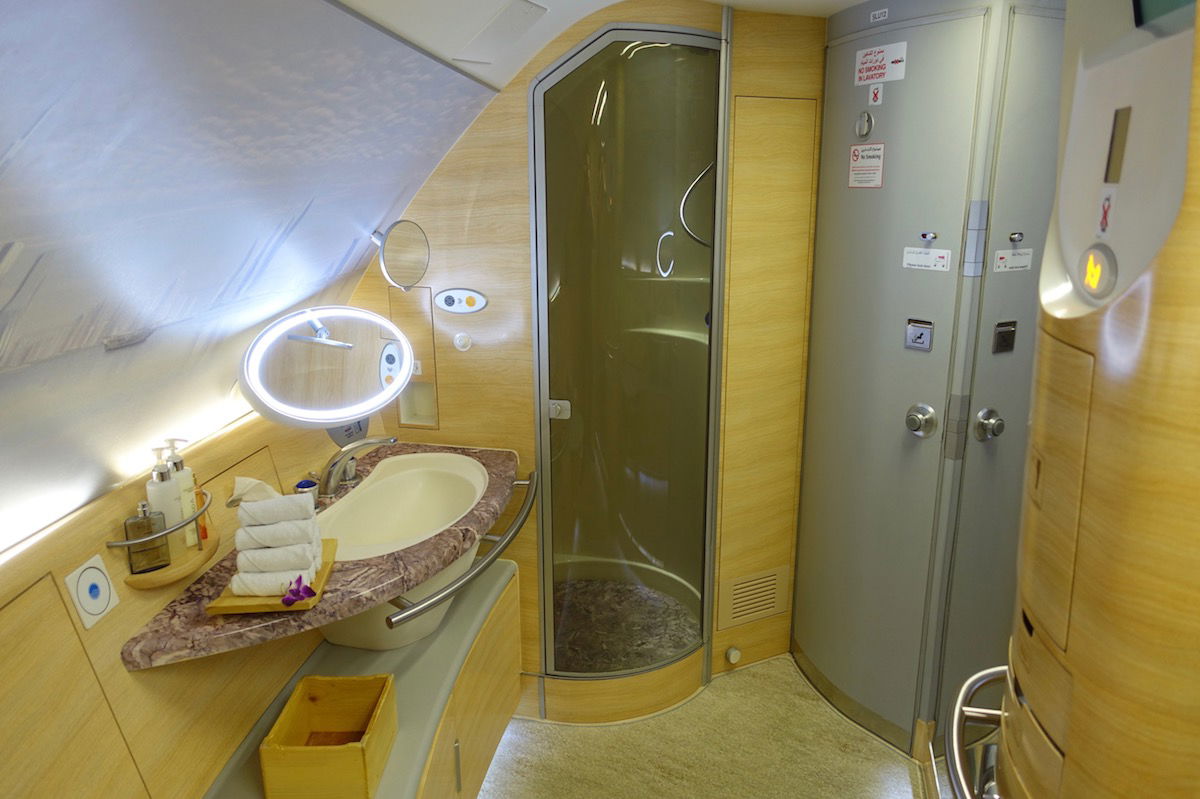 Emirates A380 shower suite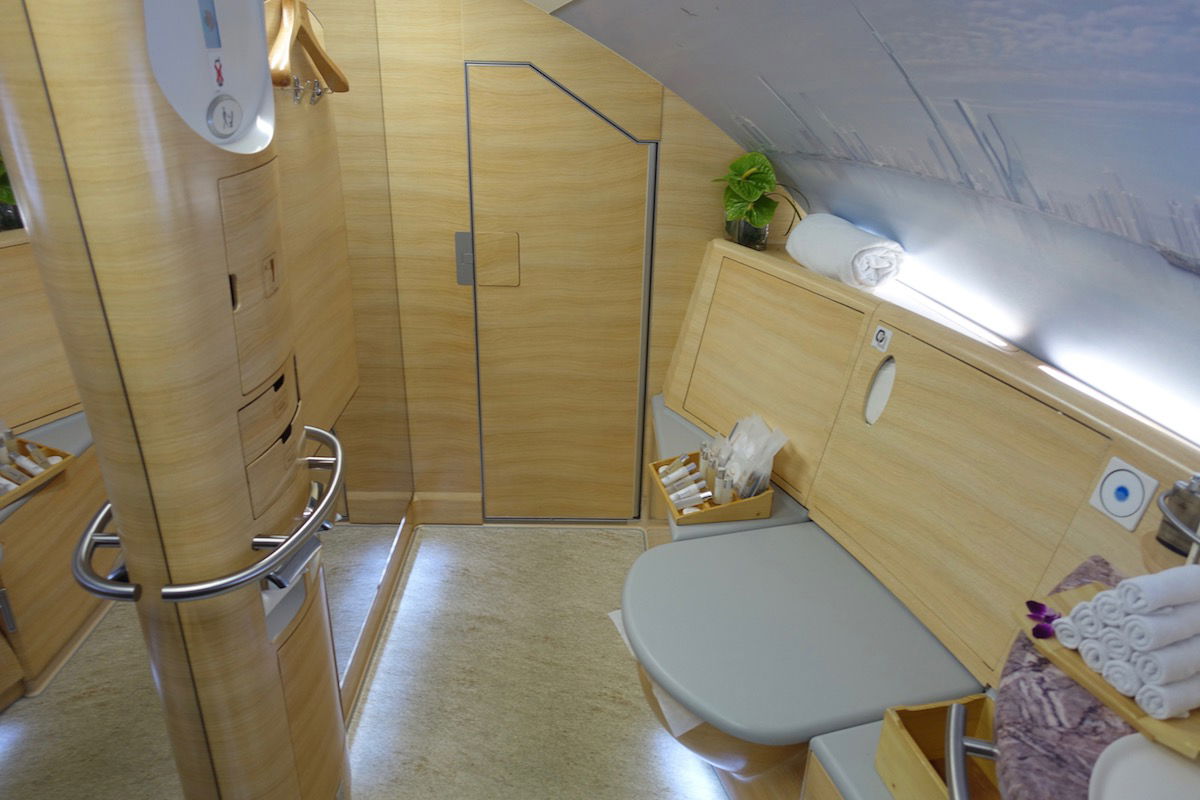 Emirates A380 shower suite
Emirates has a dedicated Cabin Service Attendant (CSA) — often referred to as a shower attendant — on every A380 flight long enough to offer a shower. These CSAs aren't actually flight attendants, and don't have the typical "flying license" that other crew members have:
They don't have to go through the same training as flight attendants
They technically have to be seated when the seatbelt sign is on
They are paid significantly less than Emirates flight attendants
It used to be that there were two shower attendants on ultra long haul flights (they've reduced that to one), and when that was the case, shower attendants shared rooms on layovers
Well, these CSAs won't have anything to do for quite a while:
Rather than laying off CSAs or just keeping them grounded, Emirates is getting creative.
Emirates adds bathroom attendants to flights
As Emirates resumes flights today, each flight will feature a CSA. Since there are no showers for the CSAs to oversee, they will instead ensure that lavatories are cleaned at intervals of 45 minutes throughout the flight.
This should be reassuring to many passengers. Most studies show that airplane cabins aren't as unsafe as some might assume, and few cases have been traced back to airplanes:
Airplanes have air filters that are generally safer than most other indoor spaces
You're typically not sitting face-to-face with others on planes
Mandatory face masks on planes provide an added layer of protection
One major concern is lavatories, given that it can be hard to clean them during the flight, and they're heavily used, making the surfaces risky.
Emirates is addressing that concern with this latest initiative.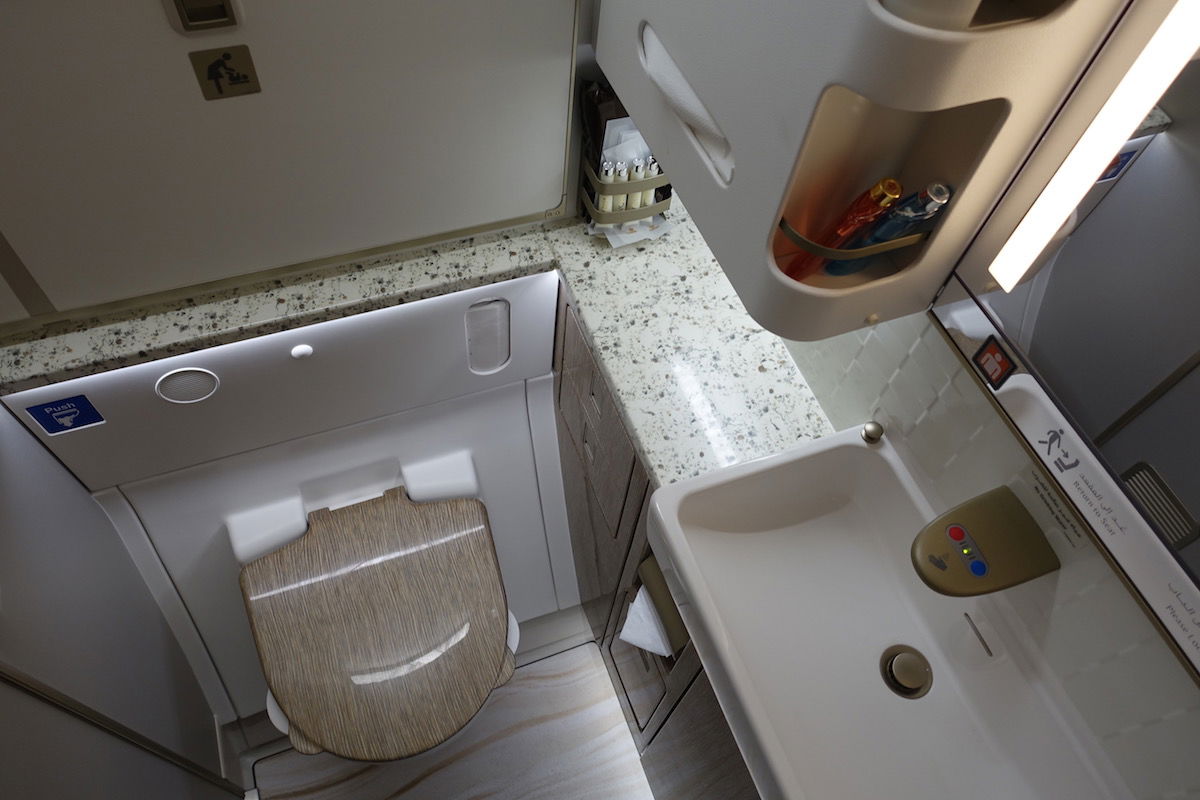 Emirates lavatories will be cleaned every 45 minutes
Don't expect other airlines to follow
Emirates is in the unique position to make this happen because they already had CSAs who would clean showers and even bathrooms in certain intervals. They're essentially just shifting their responsibilities in a way that reflects the times.
However, it's unlikely we'll see similar initiatives at other airlines:
At unionized airlines with contracts about duties of flight attendants, having to clean the lavatory is typically not part of the job description, and don't expect that to change
At some airlines we do see flight attendants sometimes refresh the lavatory every once in a while, but in general I'd expect that to decrease, given the risk for crew, and also the interaction they have with passengers
Turkish Airlines is introducing inflight hygiene experts, but that's a bit different.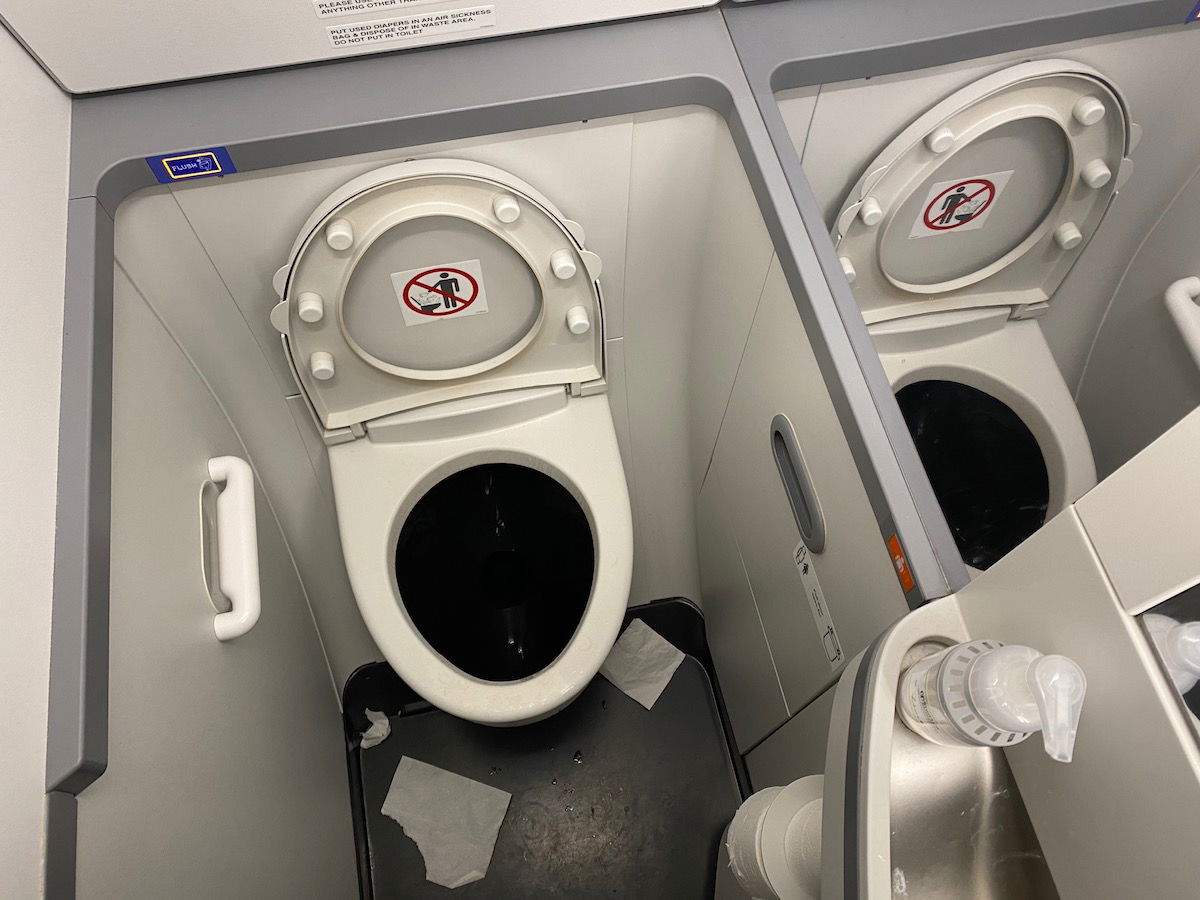 Expect US airline lavatories to still look like this
Bottom line
Emirates will be cleaning all lavatories on flights in intervals of 45 minutes. That's a fantastic initiative that adds an extra layover of safety for passengers. I'm sure the CSAs also appreciate that they're getting work again, which means many of them will not only keep their jobs, but will get paid more than their (very low) base pay.
How much do you value airlines frequently cleaning lavatories during this pandemic?