Earlier this year some big announcements were made regarding the future of the Airbus A380. Emirates has been by far the world's biggest supporter of the A380, as they've ordered over 120 of them, and currently have over 110 in their fleet.
Unfortunately they seemed to be the only airline where the A380 economics made sense, though they realized that they couldn't singlehandedly keep the aircraft type alive forever, and it was time to develop a new plan.
So we learned that Emirates will take delivery of their last A380 in 2021, and then we also learned that Emirates will retire their last A380s somewhere around 2035 (meaning they'll have flown for somewhere around 15 years).
Emirates has just revealed some more interesting details to FlightGlobal about the future of the A380. Some of these updates aren't surprising, while some are.
Emirates Already Taking A380s Out Of Service And Using Them For Parts
Emirates President Tim Clark has confirmed that they've already deactivated two Airbus A380s, and are parking them at Dubai World Central. This isn't just a temporary thing, but rather these planes won't ever operate commercial flights again. Why?
"They are under retirement because we've got a major overhaul coming up and it's best to take the old aircraft out – they're all written down – and take the gear off them rather than buy a $25 million main landing gear. I need two, possibly three, to meet that [overhaul] requirement."
This makes sense, but wow… Emirates will essentially be using A380s for parts. I'm sure the math makes sense when you consider the cost of an overhaul plus how much they'd otherwise have to spend on landing gears for other planes.
But still, to see fairly new A380s being used for parts is quite interesting.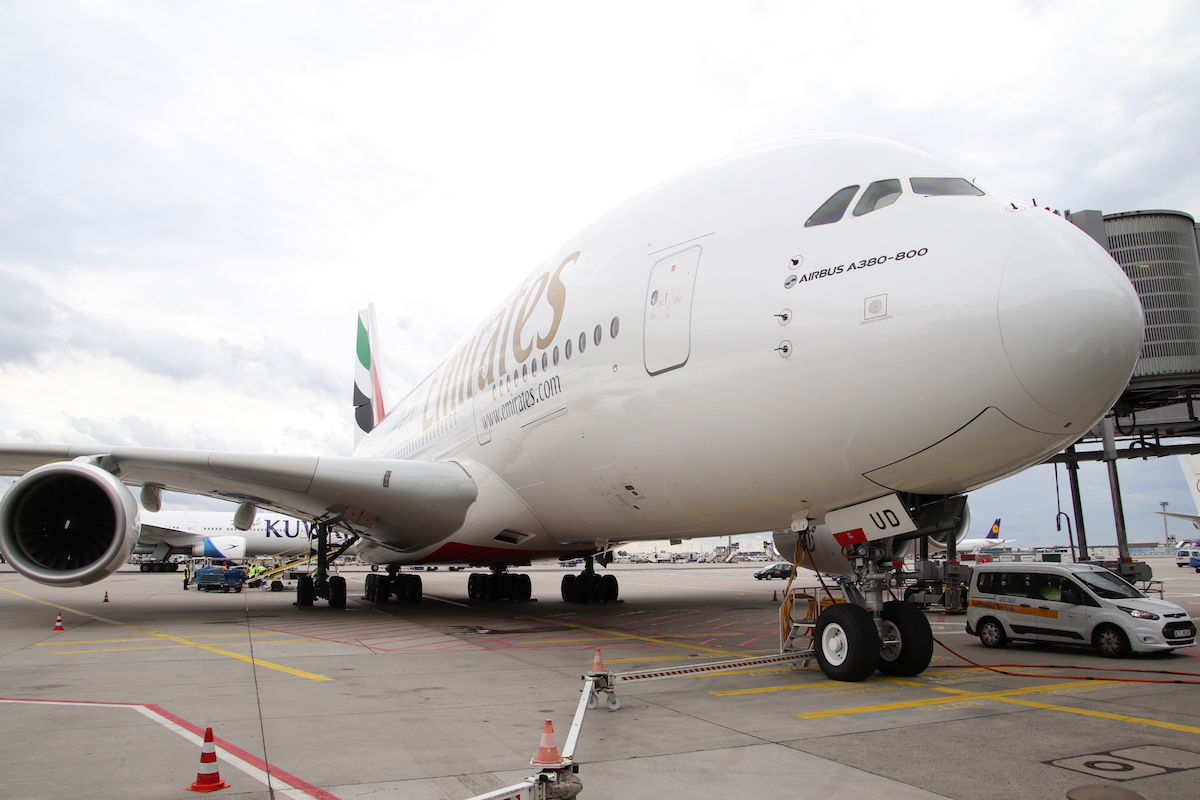 Emirates A380
Emirates Won't Install New First Class On A380s
Emirates has an incredible new first class product, though it's available exclusively on select Boeing 777-300ER aircraft.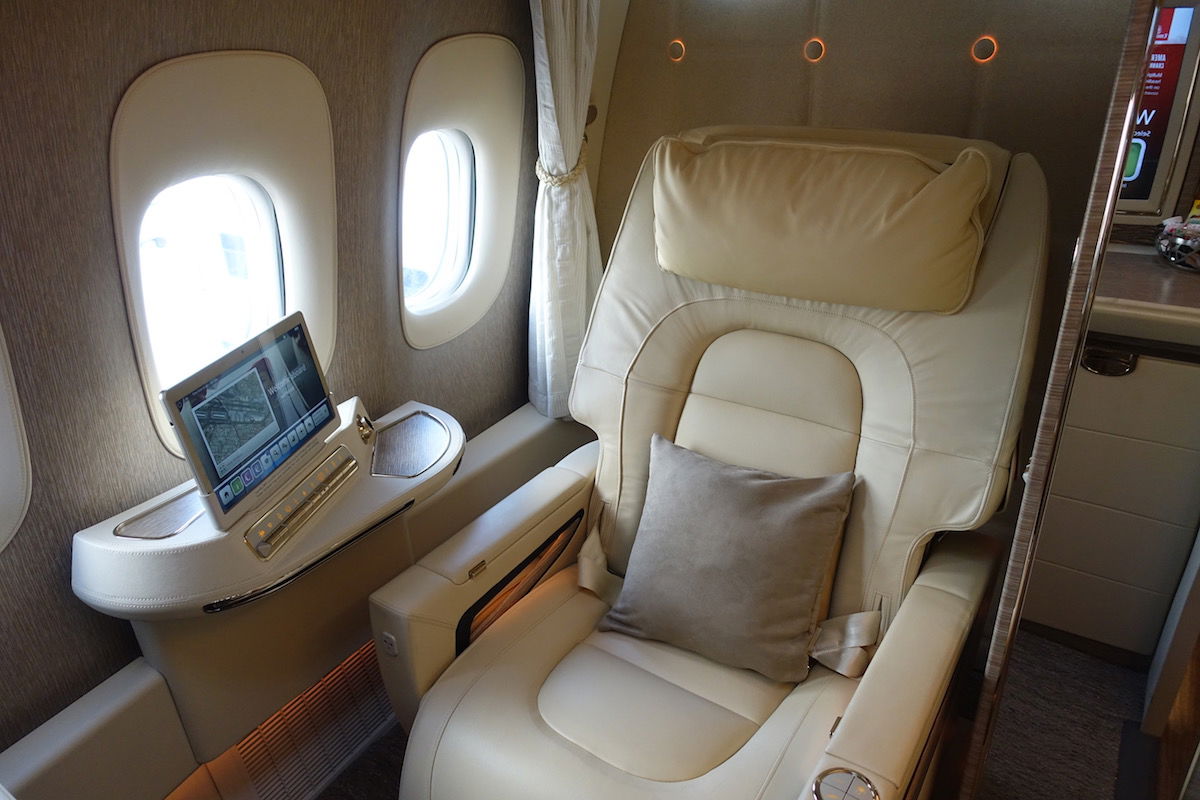 Emirates' new 777-300ER first class
Emirates had initially said that at some point in the future they were going to install their new first class on these planes, though they've now backtracked on that:
While Emirates has made some very minor adjustments, presumably this means they'll have the same first class product for about 27 years (from 2008 through 2035 — wow!).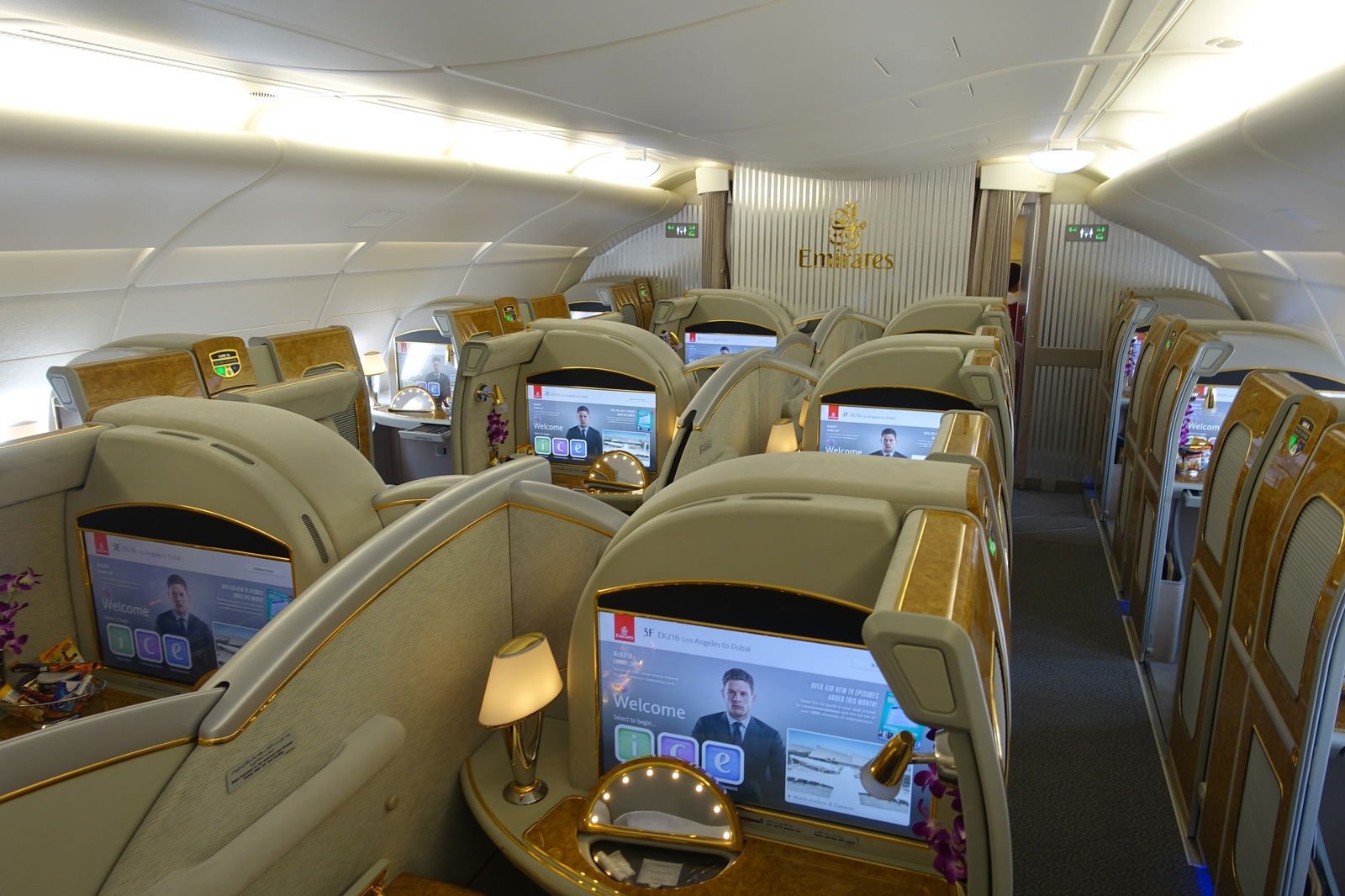 Emirates' A380 first class
Emirates' Expected A380 Fleet Size
While Emirates will have taken delivery of a total of 123 A380s (between 2008 and 2021), how many should we actually expect to see flying?
The fleet will stabilize at around 115 aircraft over the coming years, so we'll see them take delivery of a few more, and also retire a few
By around 2025, the fleet will be down to 90-100 aircraft
A380s will still be around until 2035, though in smaller quantities
There's No Secondhand A380 Demand
Emirates leases some of their A380s, while they own others. So what happens to these planes when they retire? Clark knows there isn't really secondhand demand for the planes, and doesn't care what happens to them:
"Clearly, the demand in the secondhand market isn't there. So when we've got the life out of the aircraft that we had planned – in fact we're extending them by a couple of years – we're indifferent to what happens to them in the sense that we don't have any value left in them and we don't have to take any write-downs."
For A380s that Emirates owns, the planes could be used for parts to support the existing fleet. So it could be that at some point down the road Dubai World Central basically becomes a parts department for Emirates A380s, as they slowly disassemble.
Emirates A380 Summary
Emirates has experienced the most success with the A380, but even they can't make them work forever. So while we can expect to see these planes in Emirates' fleet for another 15 (or so) years, they'll also start retiring some A380s and using them for parts. That sure will be interesting to see…