EgyptAir is planning on launching its longest flight yet, as flagged by @IshrionA.
EgyptAir plans Los Angeles route as of October 2023
While flights aren't yet on sale, EgyptAir has filed with the Department of Transportation (DOT) requesting permission to launch service to yet another destination in the United States. Specifically, the airline is hoping to add flights between Cairo (CAI) and Los Angeles (LAX) as of late October 2023, at the start of the winter season for airlines.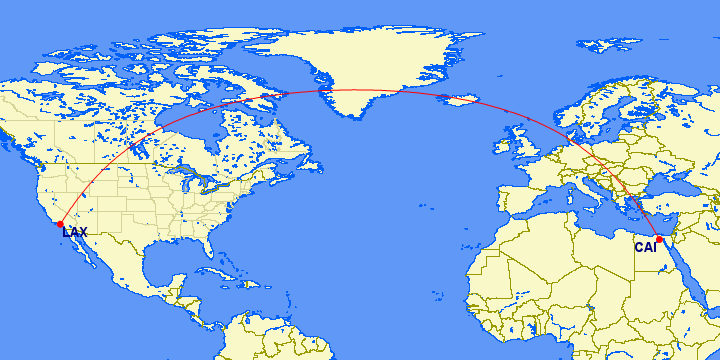 The airline is requesting the necessary exemption as soon as possible, so that it can start marketing and selling these flights. There's no reason EgyptAir shouldn't get the exemption authority that enables it to operate this service, so I'd imagine the airline will follow through on this.
EgyptAir hasn't yet announced with what frequencies it plans to offer this service, and with what aircraft. I'd guess the airline will use a Boeing 787-9 and will offer less than daily frequencies, though I could be wrong. EgyptAir's Boeing 787-9s feature 309 seats, including 30 business class seats and 279 economy class seats.
At 7,606 miles, this would be (by far) the longest flight in EgyptAir's network. You can expect the flight would take an average of around 14 hours in each direction.
I recently reviewed EgyptAir's Boeing 787-9 business class. The airline has reverse herringbone seats, which are quite competitive. While the hard product is good, just about everything else leaves something to be desired.
Perhaps what's most interesting about this new service is that it would mean that LAX would have a nonstop connection to all six inhabited continents. For what it's worth, this route would technically be a resumption, as EgyptAir flew to Los Angeles decades ago.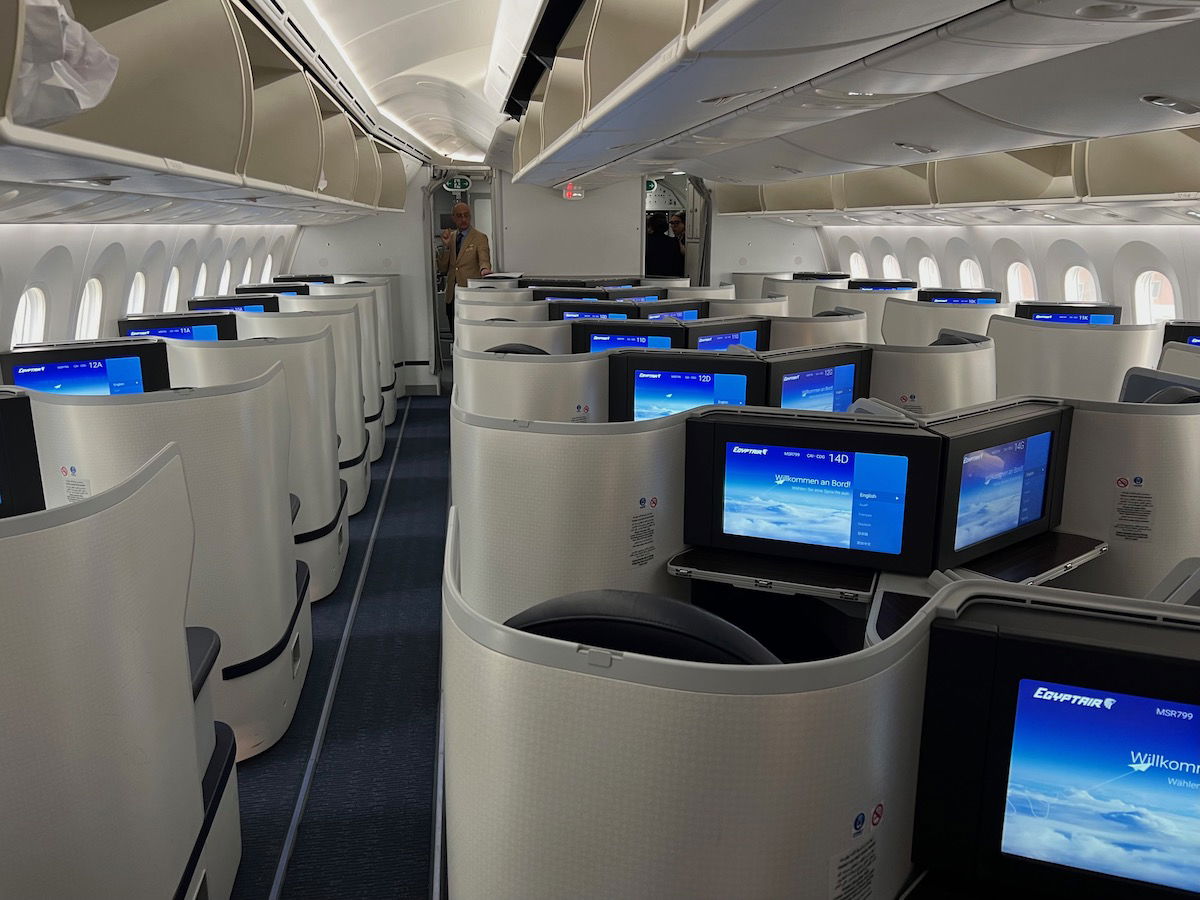 How this route fits into EgyptAir's network
For context, Los Angeles would be EgyptAir's fifth destination in North America. The airline also flies:
7x weekly to New York (JFK)
3x weekly to Newark (EWR)
5x weekly to Toronto (YYZ)
4x weekly to Washington (IAD)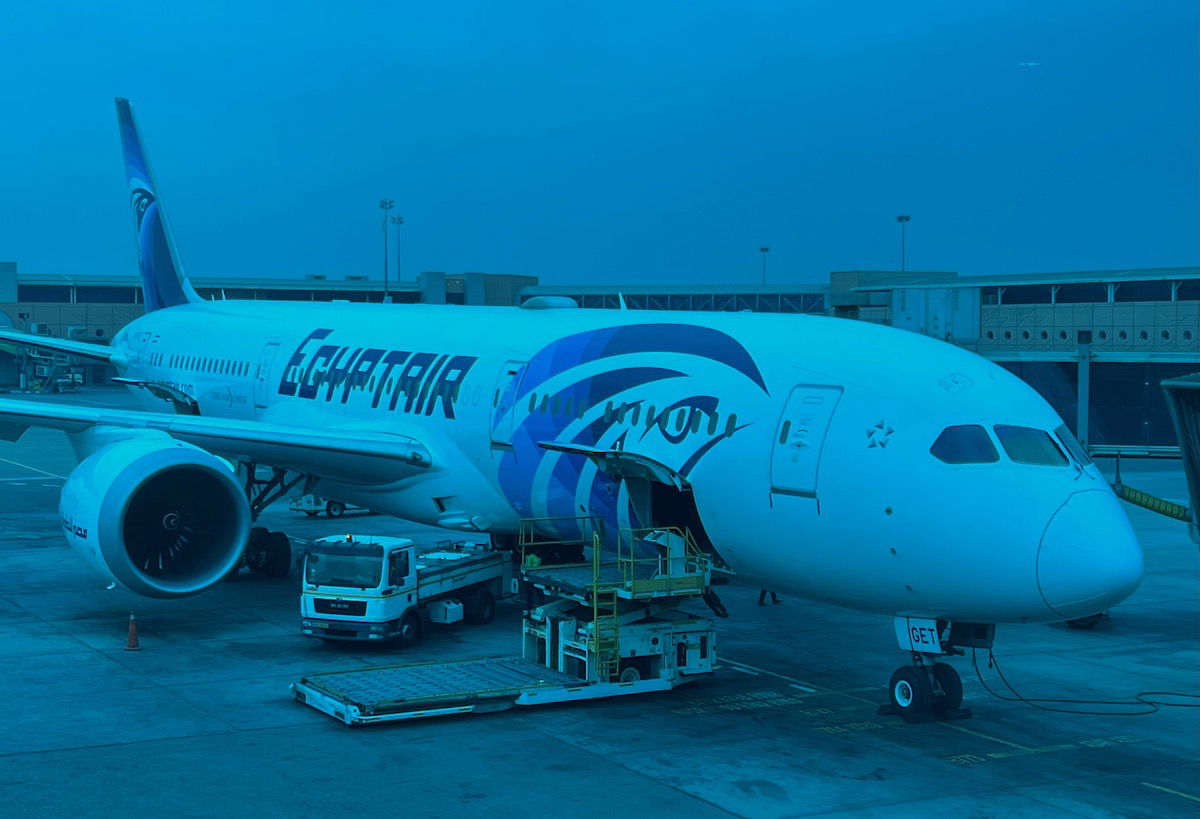 Personally I'm skeptical of the viability of this kind of service:
The economics of ultra long haul flights are challenging, and this flight is 2,000 miles longer than EgyptAir's service to New York
There's a lot more demand for travel to Africa from the New York, Washington, and Toronto, than there is from Los Angeles
While Los Angeles is also a United hub (and both United and EgyptAir are in the Star Alliance), the airline doesn't have as much connectivity as at the other hubs; you'd basically just be funneling in a bit of traffic from the West Coast, and those are people that could also potentially route through the East Coast
Los Angeles has a ton of wealthy people connecting to destinations that could be served one-stop via Cairo, but a vast majority of them would instead elect to fly with Emirates, Qatar, etc.
So I could be wrong, but I feel like this route might be more motivated by prestige and "Hollywood" than by traffic and yield figures.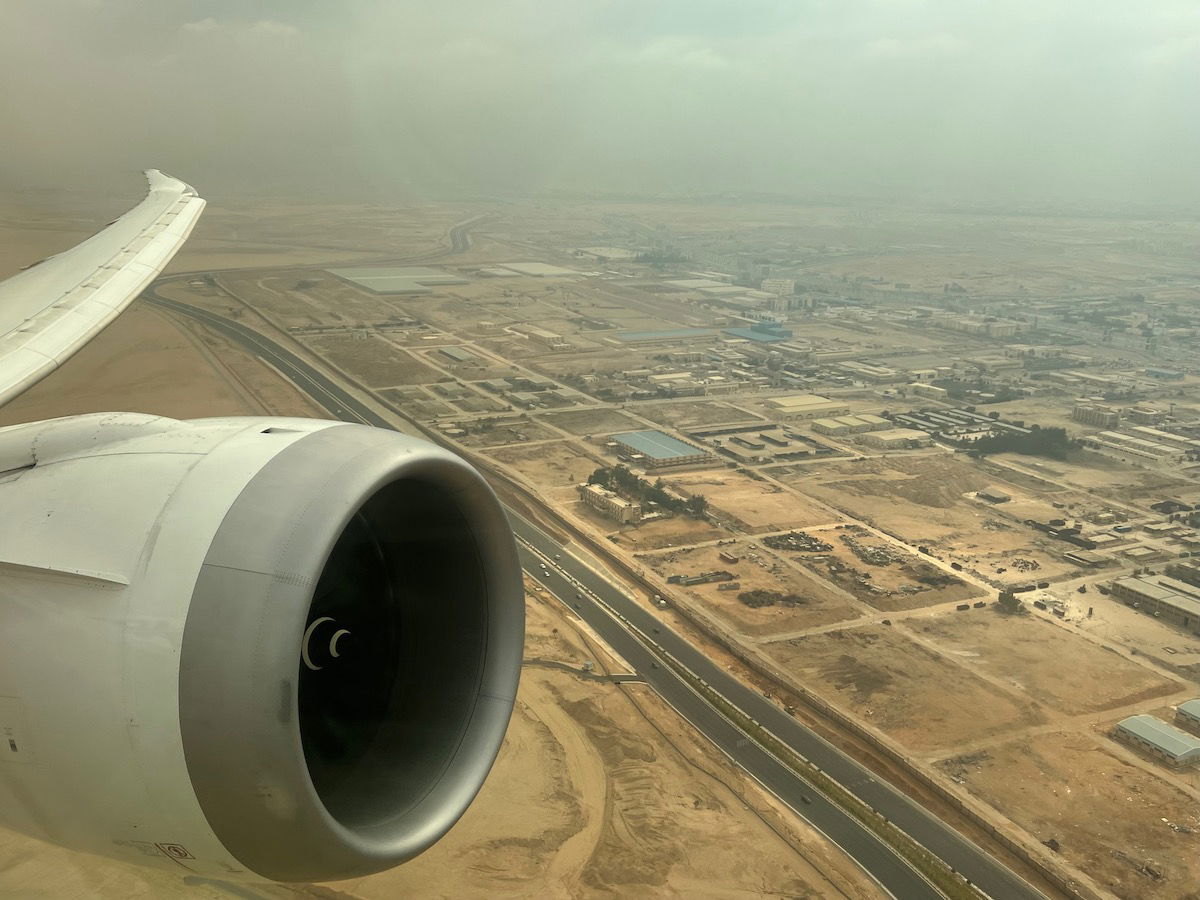 Bottom line
EgyptAir intends to launch flights to Los Angeles as of late October 2023. While the flight isn't yet on sale, the airline has filed with the DOT requesting permission to add this service. I remain skeptical about the viability of this (unlike the rest of EgyptAir's service to North America, which is logical and conservative), though I'm curious to see how this plays out.
What do you make of EgyptAir adding flights to Los Angeles? Do you think the airline will succeed?