Update: Despite Mexico's Secretary of Tourism claiming the route is under consideration, Qatar Airways Chief Commercial Officer, Thierry Antinori, has confirmed that this route isn't under consideration for now:
"Qatar Airways can formally confirm that it has currently no plans or intention to operate passenger services to Mexico City, either directly or as a fifth freedom transatlantic route from Milan or any European city. This is not part of our network strategy and our focus remains on rebuilding the network with Doha as the hub of operations."
You can find the original post below.
---
While nothing is set in stone yet, Qatar Airways seems to be considering adding a flight to Mexico City, which would also open up a new transatlantic fifth freedom flight.
Qatar Airways' Mexico City flight aspirations
This past week Mexico's Secretary of Tourism met with Qatar's Ambassador to Mexico to discuss a variety of topics, including increased relations between the two countries, including increased tourism. Among other things, Qatar's Ambassador to Mexico brought up the possibility of a new route from Doha, Qatar, to Mexico City, Mexico, which would operate as a fifth freedom service via Milan, Italy.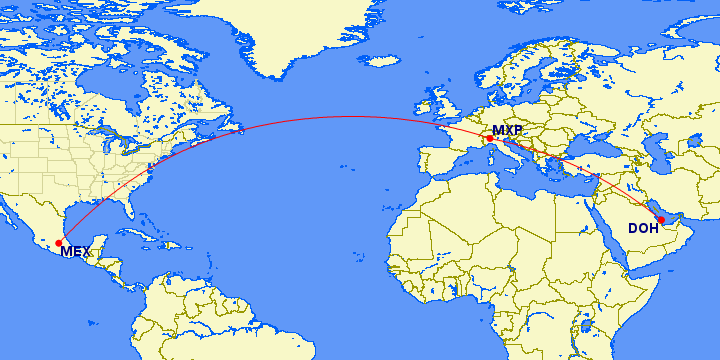 Currently Emirates is the only Gulf carrier to fly to Mexico, as the airline operates a flight from Dubai to Mexico City via Barcelona.
If this were to happen, it would be Qatar Airways' first fifth freedom route to North America, and Qatar Airways would also be the only airline to fly nonstop between Italy and Mexico.
Why doesn't Qatar Airways just fly nonstop to Mexico City?
Why wouldn't Qatar Airways just fly nonstop from Doha to Mexico City, given that the 8,784-mile flight would be marginally shorter than the carrier's current longest flight, between Doha and Auckland? Well, the issue isn't the distance as such, but rather Mexico City's altitude.
Mexico City Airport is around 7,400 feet above sea level, and when airports are at high altitudes, airplanes have reduced takeoff performance, meaning they can't carry as much weight as usual. This means that passengers and/or cargo would have to be restricted significantly, which would make the flight unviable.
If the flight has to stop somewhere, then it typically makes the most sense if the airline can pick a point that allows fifth freedom service, whereby the airline can carry passengers between two countries in which it's not based.
In other words, Qatar Airways could sell tickets not just between Doha and Mexico City, but also between Milan and Mexico City. As mentioned above, Emirates' Dubai to Mexico City flight operates via Barcelona. Meanwhile Emirates operates a fifth freedom flight from Dubai to New York via Milan, but that's purely because the airline sees the demand for that route, rather than any operational requirements (Emirates also flies nonstop from Dubai to New York).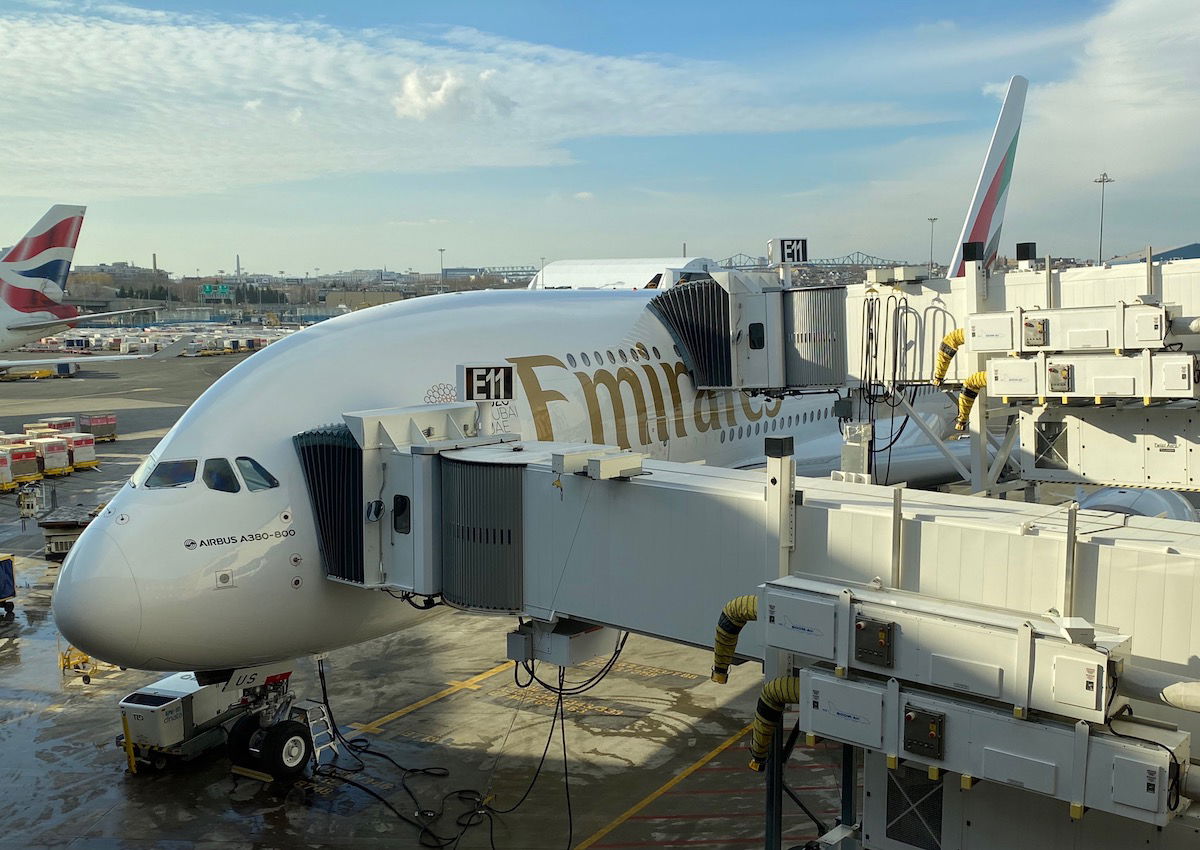 Mexico may push back against this route
If Qatar Airways does decide it wants to launch this route, I'm curious to see if the airline faces significant opposition. It took Emirates a long time to finally get approval to fly to Mexico City — first Mexico's government would only grant Emirates limited frequencies, and then Aeromexico tried to block the route, arguing the typical anti-Gulf carrier rhetoric about subsidies.
I'm curious to see if there's a repeat of that last disagreement, or if Aeromexico decides not to pick that battle this time. Hopefully coronavirus has changed most airlines' perspectives on subsidies. 😉 Furthermore, Mexico now has a new government, so I imagine this might be less of an issue now.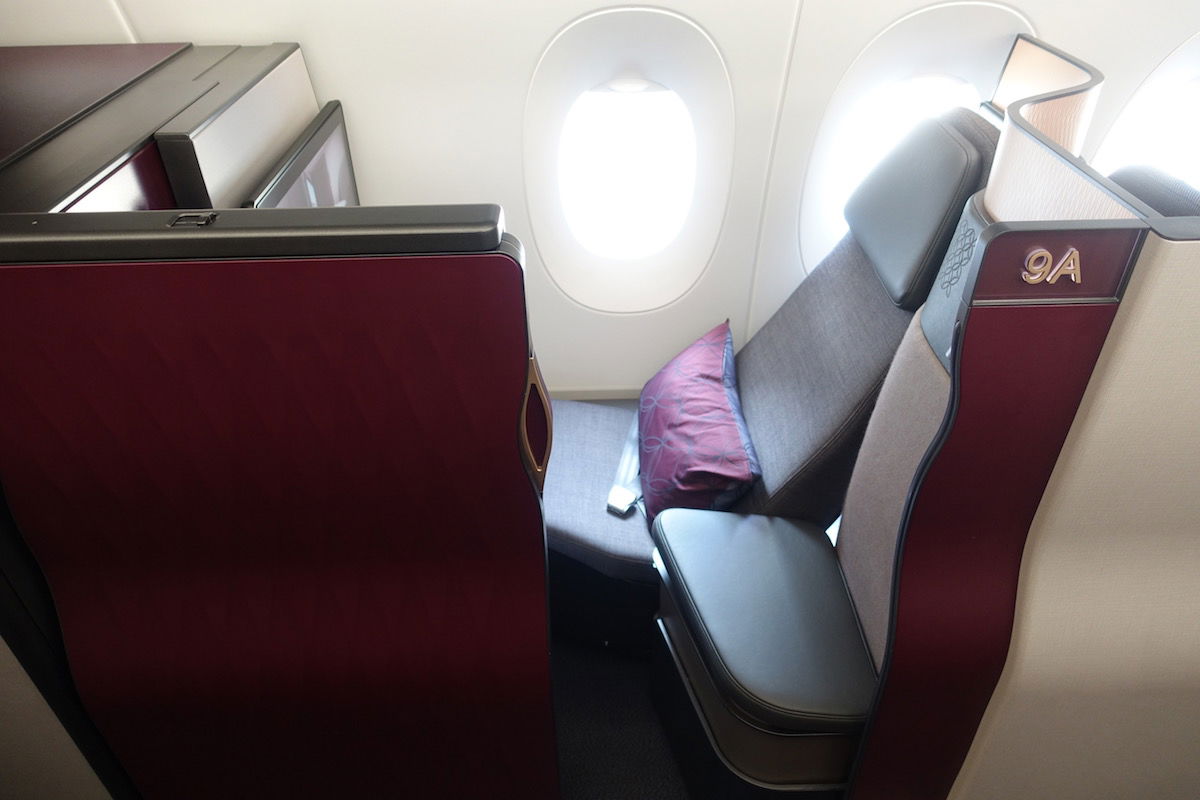 Bottom line
Qatar Airways is interested in launching flights to Mexico City. Due to the challenges with flying to Mexico City, this would be a fifth freedom service via Milan. If this route were to become a reality, it would be a huge win for consumers, as we'd gain a fantastic new fifth freedom transatlantic route on one of my favorite airlines, and would have another great connection to the Middle East.
I'll be watching to see how this evolves…
What do you make of Qatar Airways launching Mexico City flights? Do you think it will become a reality?