Update: That was quick. Royal Air Maroc Safar Flyer is no longer matching to Gold status (oneworld Sapphire), but rather only to Silver status (oneworld Ruby). That's not nearly as valuable, so be aware if you're considering a match. Suffice it to say that interest in this offer was higher than expected.
Royal Air Maroc's Safar Flyer program is offering an awesome status match opportunity at the moment. For 49 Euro you can potentially score oneworld Sapphire status, which could get you perks when flying with oneworld (including American Flagship Lounge access on domestic itineraries). Let's go over the details.
Basics of Royal Air Maroc's status match promo
The website statusmatch.com is partnering with Royal Air Maroc's Safar Flyer program to offer a status match promotion. Royal Air Maroc is one of the newest oneworld member airlines, so this could be valuable even if you don't typically fly with Royal Air Maroc. A few basics to be aware of, to start:
Requesting a status match costs 49 Euro
Royal Air Maroc is matching to Safar Flyer Silver (oneworld Ruby) or Safar Flyer Gold (oneworld Sapphire)
The status match request should take just a minute to complete, though it can take up to five business days for the request to be approved
The promotion is valid for matches through May 31, 2022, or until the limits on the status match have been exhausted (so I'd apply ASAP)
Matched status is valid through March 31, 2023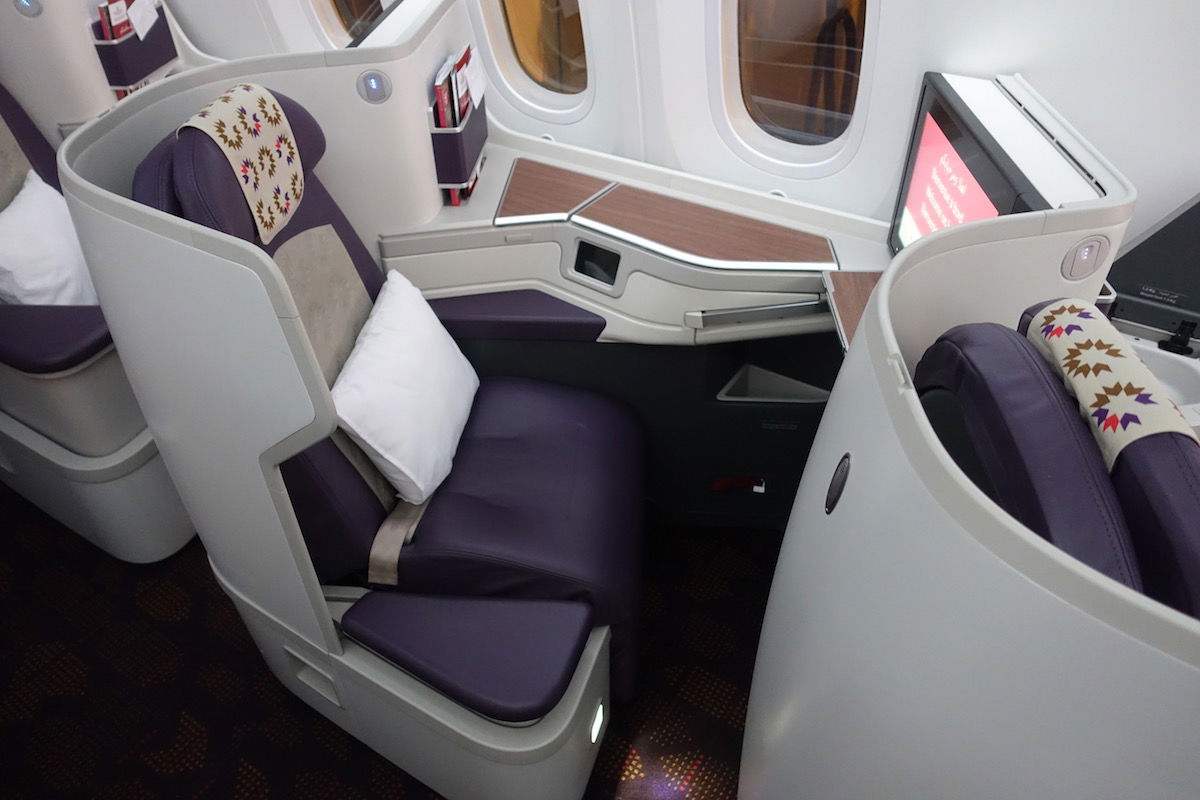 Why is this status match opportunity useful?
Obviously this promotion could be useful if you're someone who has a lot of travel on Royal Air Maroc coming up. Beyond that, though, the main reason to consider this promotion is because of the value of oneworld Sapphire status. This status offers perks like priority boarding, priority check-in, and extra baggage allowance, on all oneworld airlines.
For many people the most exciting aspect of this status match opportunity is that you could access American Admirals Clubs or American Flagship Lounges whenever traveling on a oneworld airline, even if you're traveling domestically.
American AAdvantage and Alaska Mileage Plan elite members only get lounge access on select international itineraries, while oneworld Sapphire members with foreign airlines get lounge access even on entirely domestic itineraries. Getting access to American's premium lounges even when traveling domestically is awesome.
I've had some questions about whether you need to actually credit your flights to Royal Air Maroc's program in order to access lounges:
Personally I've had no issue accessing American Airlines lounges while crediting to AAdvantage and then showing my elite status credentials with a partner airline; sometimes it's a bit of a process for agents to enter it into the system, but it has always worked out
Some report that Alaska Lounges will only admit you based on the status that shows on your boarding pass, in which case it could be an issue to credit a flight to Alaska Mileage Plan or American AAdvantage, while trying to use your Royal Air Maroc Safar Flyer status for access; in theory you could always just change your frequent flyer number after accessing the lounge, but that wouldn't work if you've been upgraded or assigned a premium seat based on your status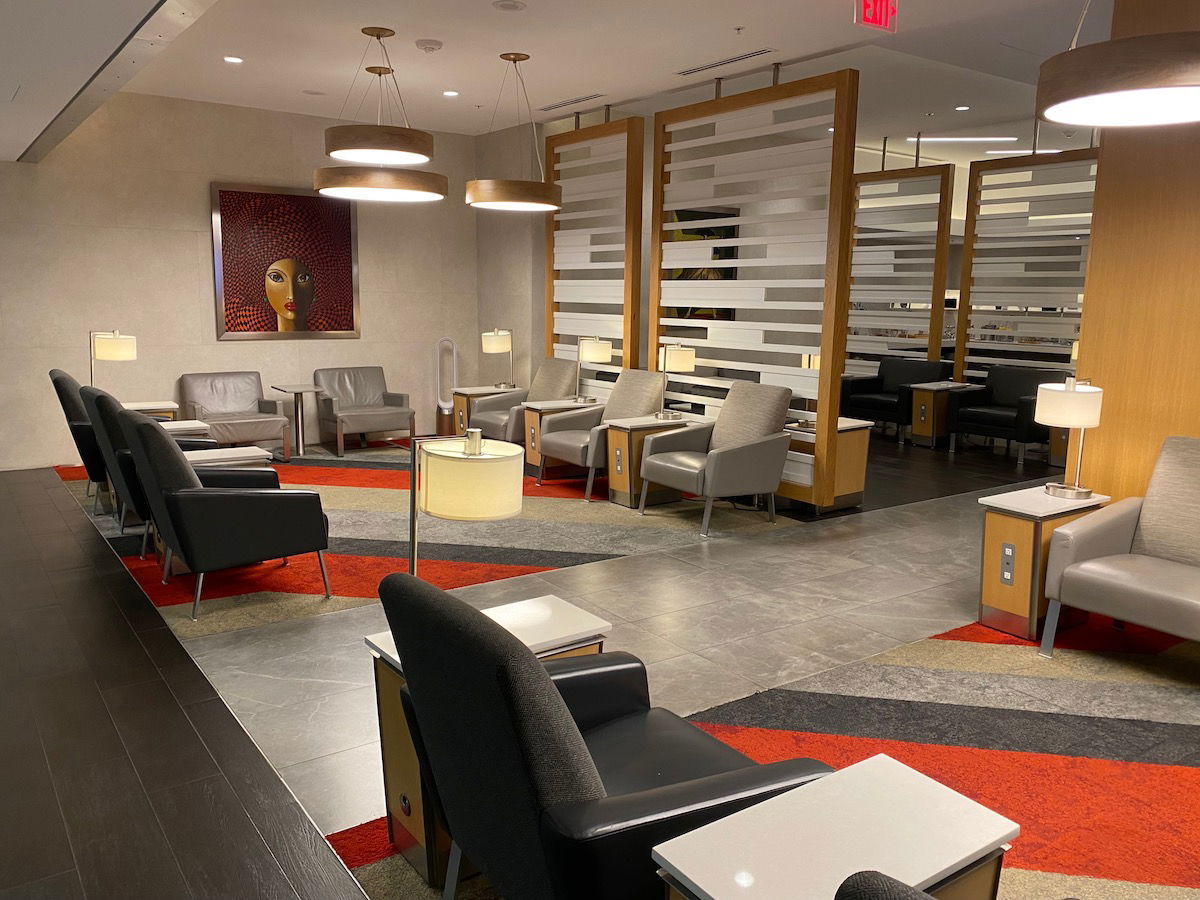 Which airline status is Royal Air Maroc matching?
According to the FAQs, Royal Air Maroc is matching the following status:
Aegean Airlines – Miles+Bonus
Air Canada – Aeroplan
Air Europa – SUMA
Air France – Flying Blue
Czech Airlines – OK Plus
Delta Air Lines – SkyMiles
Egyptair – Plus
El Al – Matmid
Emirates – Skywards
Ethiopian Airlines – ShebaMiles
Etihad – Guest
Gulf Air – Falconflyer
JetBlue – TrueBlue Rewards
KLM – Flying Blue
Kenya Airways – Flying Blue
LATAM – LATAM Pass
Lufthansa – Miles & More
Middle East Airlines – Cedar Miles
Oman Air – Sinbad
Saudia – Alfursan
Scandinavian Airlines – EuroBonus
South African Airways – SAA Voyager
TAP Air Portugal – Miles&Go
Tunisar – Fidelys
Turkish Airlines – Miles&Smiles
United Airlines – MileagePlus
Virgin Atlantic – Flying Club
WestJet – Westjet Rewards
As you can see, this includes many non-oneworld airlines, in particular airlines in North America and Europe. However, when you go through the status match application, ITA Airways is also listed in the drop-down menu, and appears to be eligible.
ITA Airways has been offering a status match opportunity, so I decided to match with that.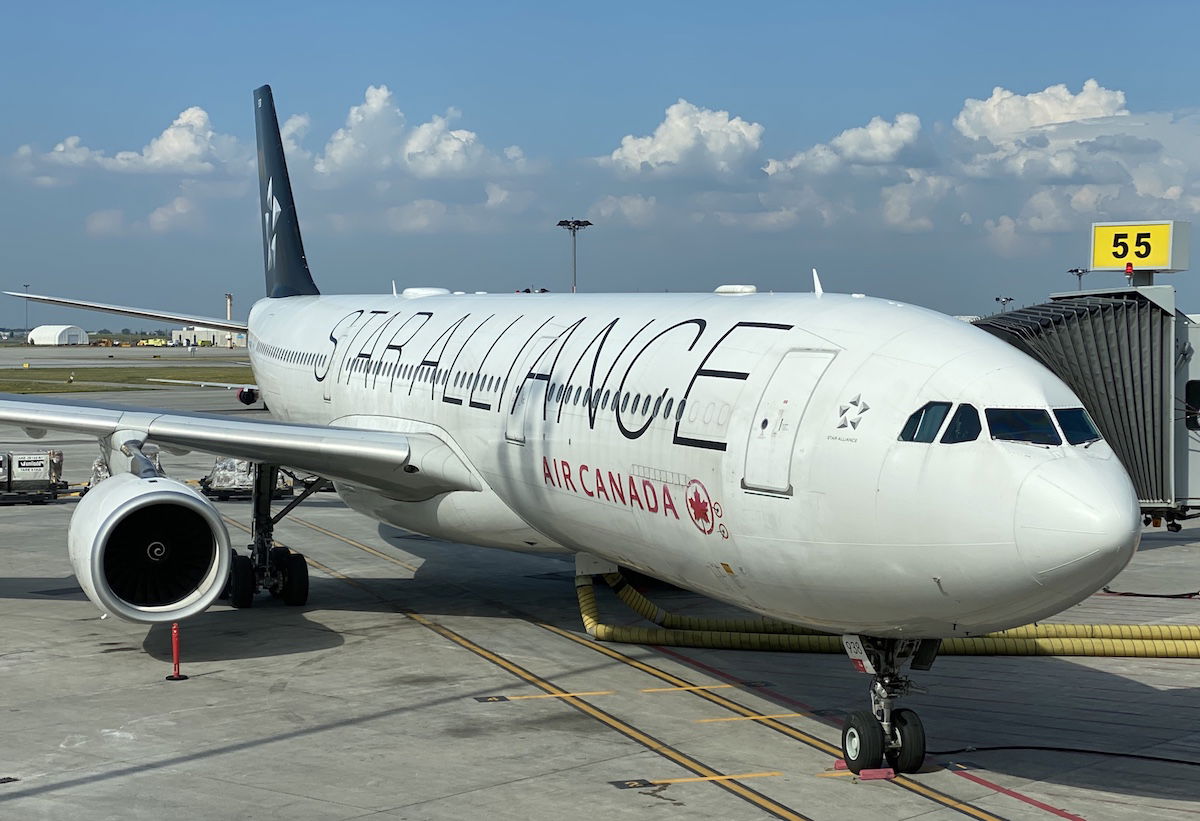 Step-by-step to Royal Air Maroc status match
I just applied for a status match, so let me share my experience. First of all, if you're not yet a Royal Air Maroc Safar Flyer member, you can sign-up here. Once you've done that, just go to the status match homepage, and enter your name, email address, and Safar Flyer number.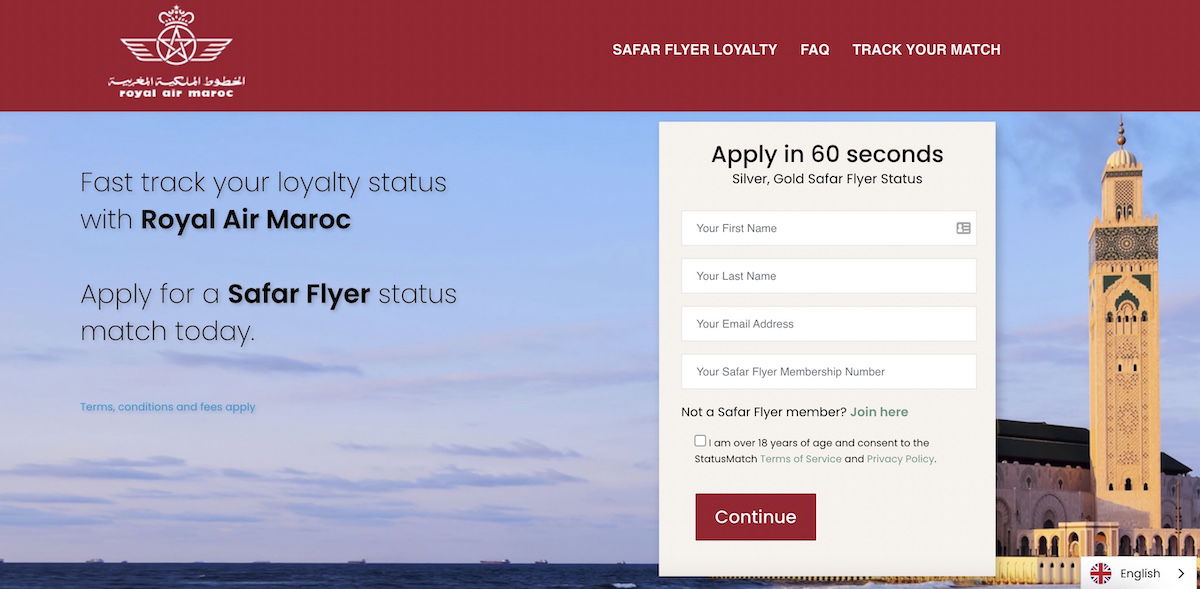 On the next page, you'll want to select the airline you'll be matching from, which status you have with that airline, and you'll have to share your membership number. As mentioned above, ITA Airways was listed as an airline here, even though it wasn't on the FAQ page.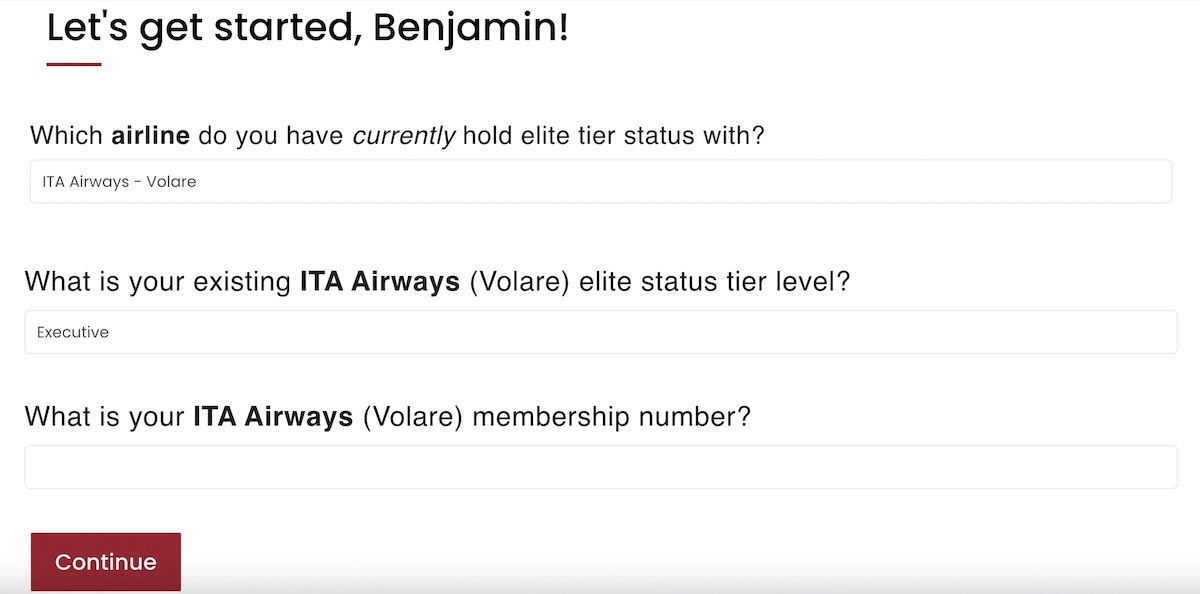 On the next page you'll have to upload a copy of your membership card. In my case I submitted a screenshot of my ITA Airways status card, which was emailed to me when I received the status.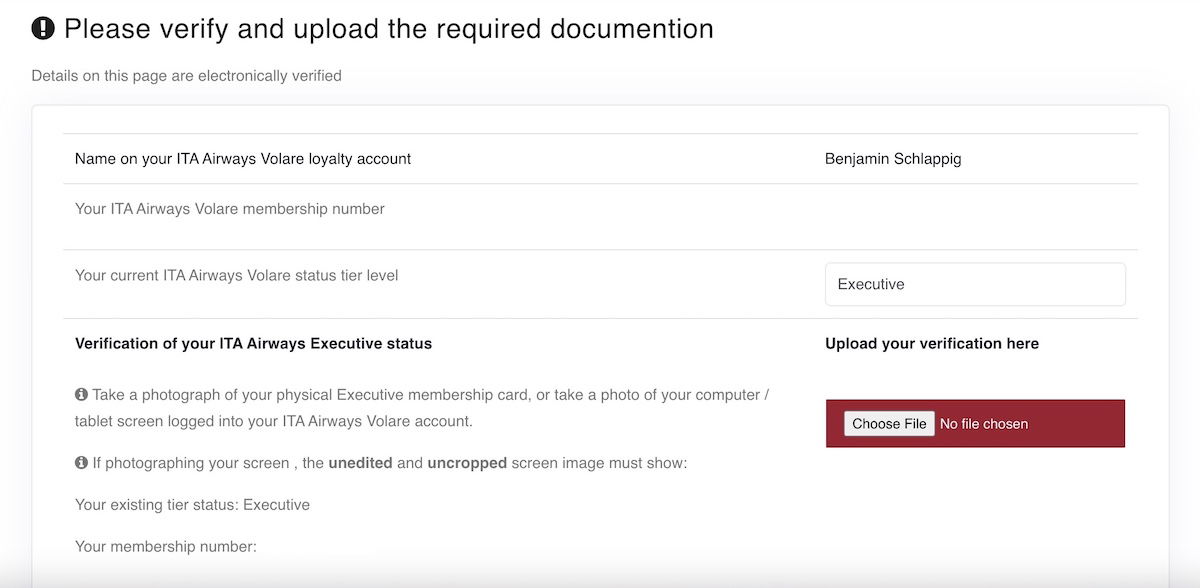 The next page confirmed that my ITA Airways Volare Executive status would be matched to Royal Air Maroc Safar Flyer Gold. I was also asked for my phone number.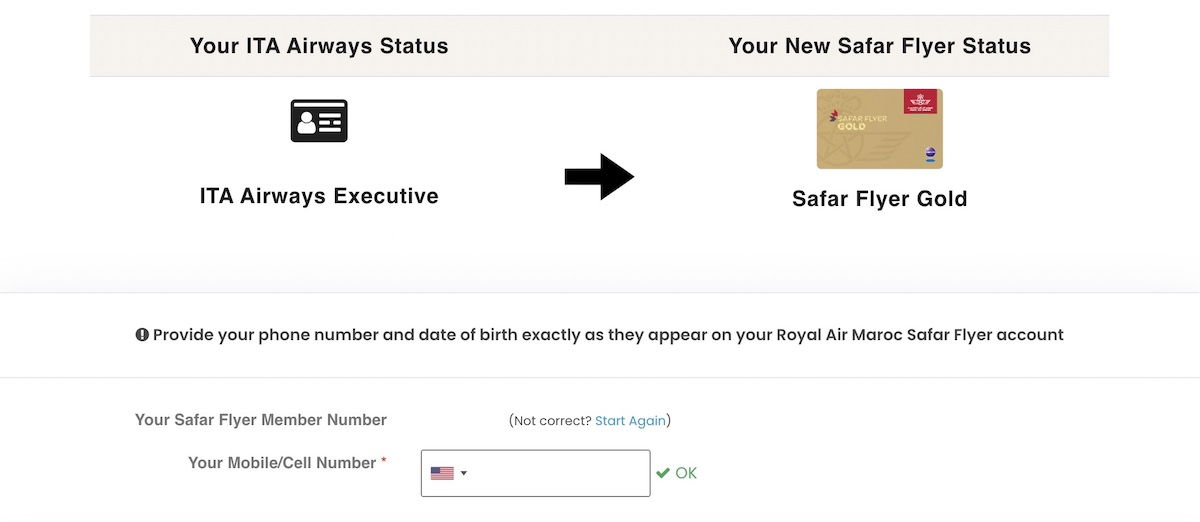 The next page asked for a credit card to pay the 49 Euro application fee.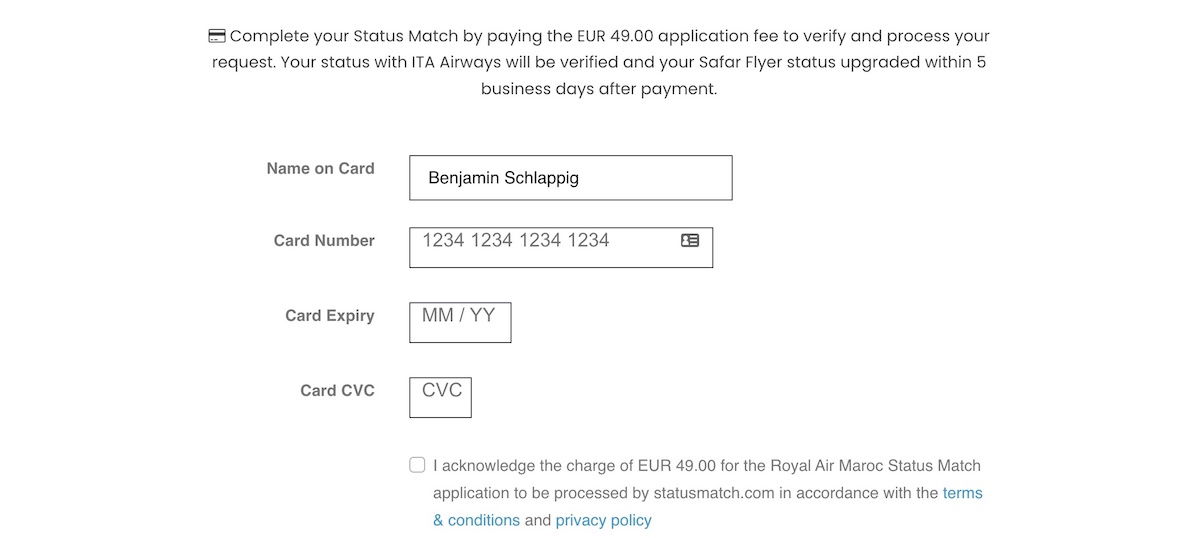 The next page confirmed my application had been submitted, and I'd get a response within five days. You can also track your match at this page.

Then about 10 hours later I received an email indicating that my status match had been approved, and that my Safar Flyer account should reflect the new status within five business days.

That was it — it was that easy!
Bottom line
There's a new status match promotion for Royal Air Maroc Safar Flyer status, which can earn you oneworld Sapphire status. There's an application fee of 49 Euro, but that's not a lot at all when you consider the potential value of this promotion.
If you're a oneworld flyer and are eligible, I'd highly recommend taking advantage of this.
Do you plan on taking advantage of this oneworld status match opportunity?
(Tip of the hat to View from the Wing)