Yowzers, this looks like one of the more unpleasant aborted landings I've ever seen…
Royal Air Maroc's Valencia aborted landing
This incident happened on Saturday, November 4, 2023, and involves Royal Air Maroc flight AT968 from Casablanca (CMN) to Valencia (VLC). The planned 578-mile flight was operated by an ATR 72-600 with the registration code CN-COE.
The first two hours of the flight — up to the approach to Valencia Airport — were routine, until the aircraft came in to land on runway 30 at the airport. It was a gusty day in Valencia, with winds at 17 knots, gusting to 28 knots.
Below is a video of what one of the aborted landings at the airport looked like. As you can see, the plane touched down with its nose gear first at least three times, with quite a bit of bounce. At that point the decision was made to abort the landing, as you'd expect. I don't remember the last time I've seen a video of a commercial aircraft bouncing quite like that. I can only imagine what that must have felt like in the cabin.
The Royal Air Maroc plane then diverted to Alicante
The Royal Air Maroc ATR-72-600 attempted two landings at Valencia Airport, before the decision was made to divert.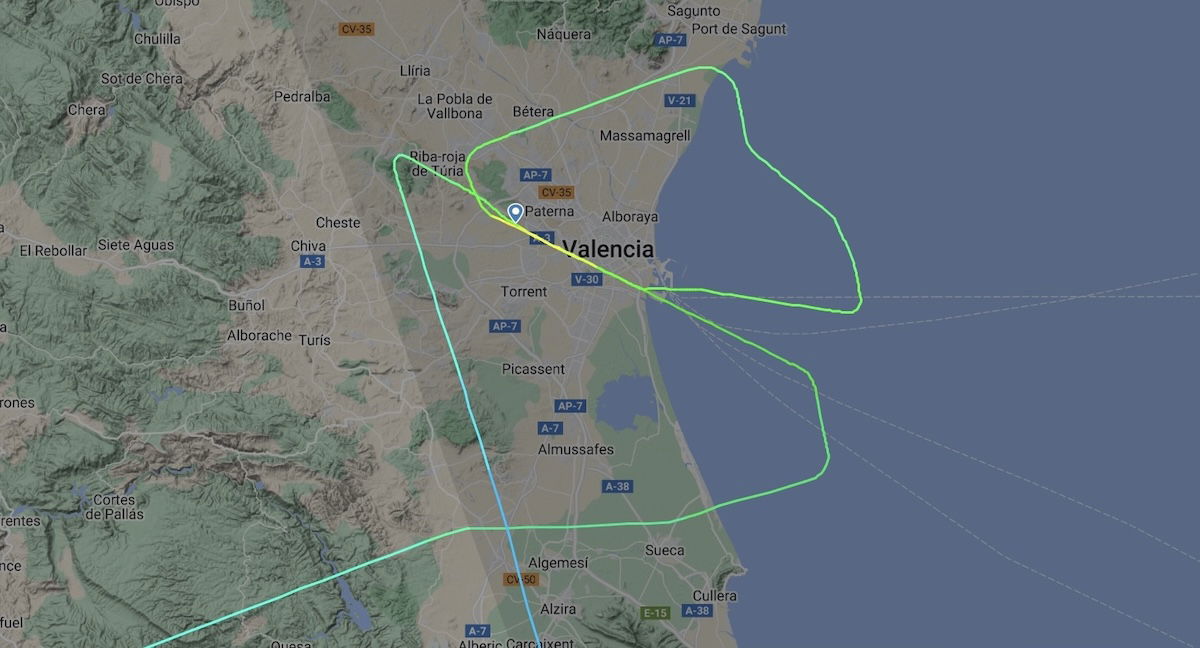 The plane ended up diverting to Alicante (ALC), located 83 miles away. Conditions there were better, so the plane managed to safely touch down there on its first try, just over three hours after departing from Casablanca.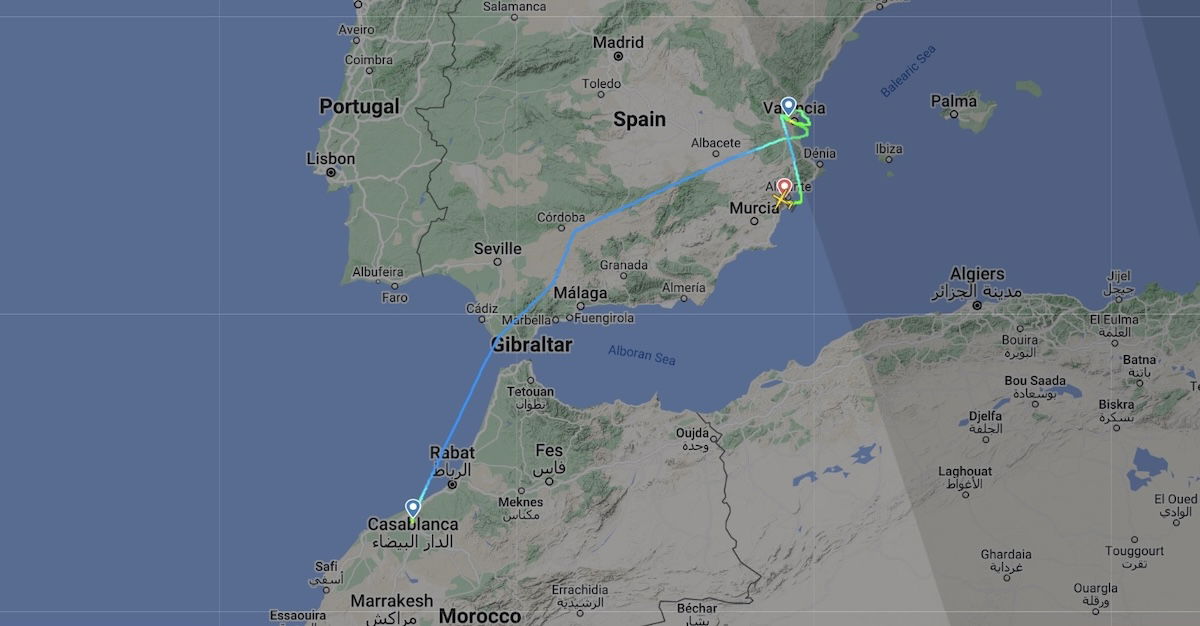 What's interesting is that after diverting to Alicante, the plane actually flew back to Casablanca, in a flight time of around 2.5 hours. The plane was back in Casablanca roughly eight hours after it initially departed the airport.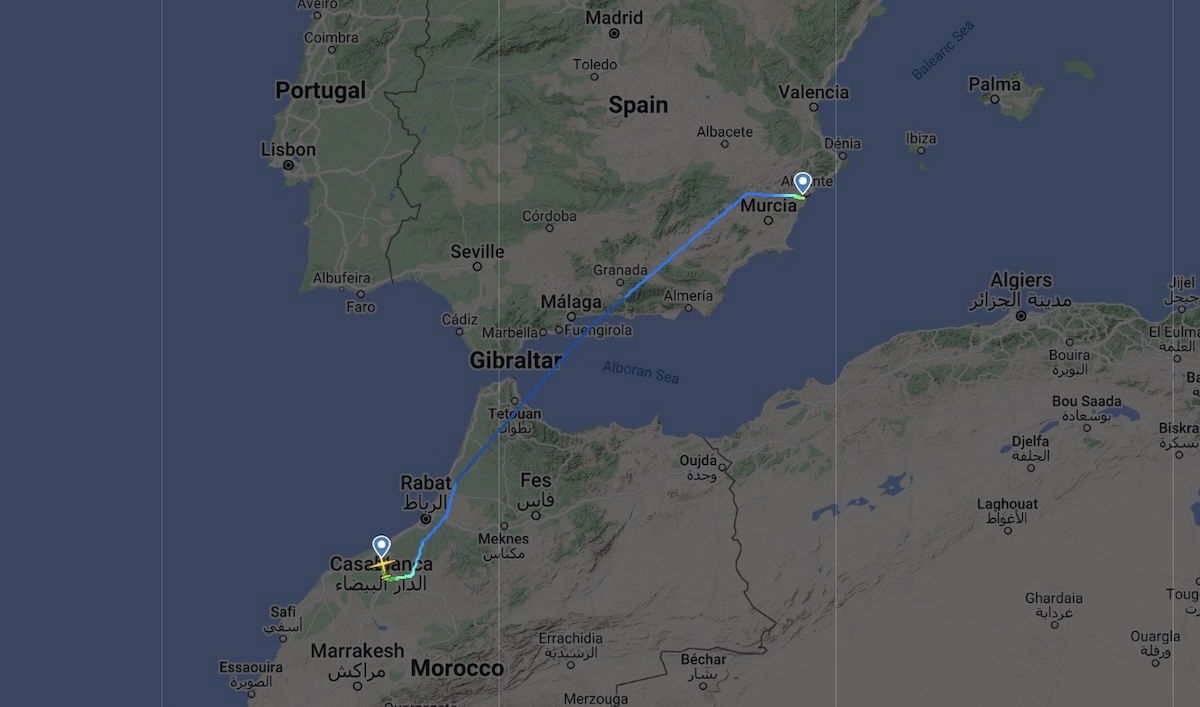 It's not clear to me if passengers were sent to Valencia via alternate means of transportation, or if the decision was just made to refuel, return everyone to Casablanca, and start all over the next day. Regardless, it was a pretty eventful journey for everyone involved.
It's also interesting how the aircraft didn't appear to be taken out of service for any amount of time. Maybe turboprops are just that sturdy, but does an aborted landing like that not warrant a thorough inspection?
Bottom line
A Royal Air Maroc ATR-72-600 had a pretty dramatic approach to Valencia Airport over the weekend, due to strong winds. During one of the aborted landings, the plane's nose gear touched down three times before the main gear. After that incident, the decision was made to divert. The plane flew to Alicante, before returning to Casablanca.
What do you make of this Royal Air Maroc aborted landing?