In a Form 8-K filing, Delta Air Lines has revealed some updated timelines for aircraft retirements. Interestingly these aren't immediate, but rather retirements we can expect in the next three to five years.
Delta's upcoming aircraft retirements
Delta Air Lines has revealed specific plans to retire three fleet types in the next five years:
Delta will retire CRJ-200s by December 2023
Delta will retire 717-200s by December 2025
Delta will retire 767-300ERs by December 2025

Delta will retire Boeing 717s by 2025
All of these retirements are earlier than initially scheduled. This is part of Delta's fleet simplification strategy, intended to streamline and modernize Delta's fleet, enhance the customer experience, and generate cost savings.
Based on an analysis, Delta has decided that the carrying value of these aircraft was no longer recoverable when compared to the estimated remaining future cash flows. Delta expects the aggregate impairment and other related charges to be in the range of $2.0-2.5 billion.
Delta seems pretty certain about this decision as of now, but may consider other opportunities for early aircraft retirements in an effort to modernize and simplify its fleet.
All of this is in addition to Delta's decision to immediately retire its entire Boeing 777 fleet. Let's take a look at this decision on Delta's part in a bit more detail.
Delta's CRJ-200 will be retired by 2023
CRJ-200s aren't operated directly by Delta, but rather by Delta Connection, Delta's regional subsidiary. Currently there are a total of 100 CRJ-200s in service, which are an average of nearly 18 years old.
What makes this move fairly significant is that the CRJ-200 is the smallest plane in the Delta Connection fleet, with just 50 seats. Unlike other airlines, Delta Connection doesn't operate any 50 seat ERJ-145s, for example.
In other words, once the CRJ-200 is retired, Delta Connection's smallest aircraft will have around 70 seats. Presumably there are some markets in which a 50 seat jet works, while a 70 seat jet doesn't.
This also means that all Delta jets will feature a premium cabin, since the CRJ-200 was the only plane in Delta's fleet to not feature one.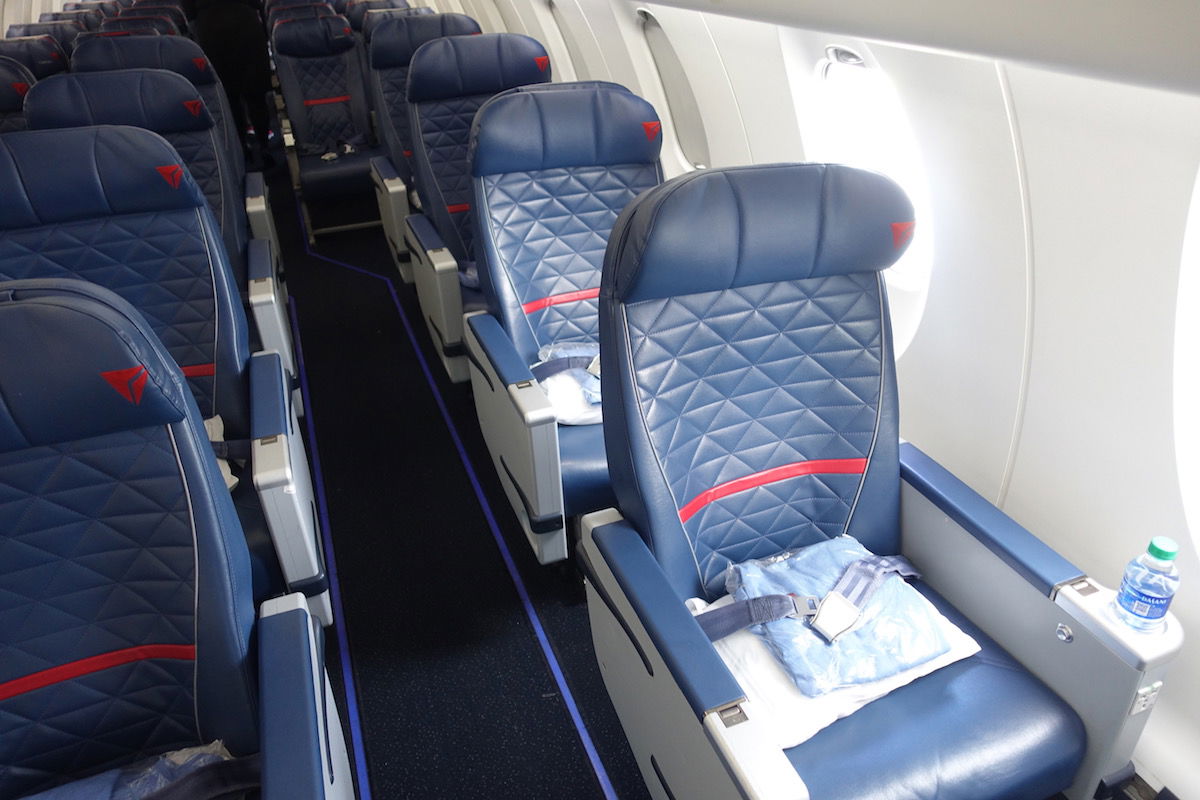 The CRJ-700 will be Delta's smallest jet by 2023
Delta's 717-200 will be retired by 2025
Delta has a total of 88 Boeing 717-200s in its fleet, which are an average of about 19 years old. The 717 is essentially an updated version of the MD-80, and these are all planes that Delta acquired from AirTran.
These planes have just 110 seats each, so they're among the smallest planes in Delta's mainline fleet. Delta has about 95 Airbus A220s on order, which are roughly the same size as the 717s, and will be used to replace them.
It sure sounds to me like Delta will essentially be retiring 717s as it takes delivery of A220s, which means capacity for Delta's smallest mainline jets will more or less stay constant. It will be a big upgrade for the passenger experience, though, as A220s feature personal televisions at every seat, and a more comfortable cabin.
To me this announcement isn't surprising. If anything, I'm surprised 717s aren't being retired sooner. Still, it reflects that even five years down the road Delta isn't expecting to be a larger airline.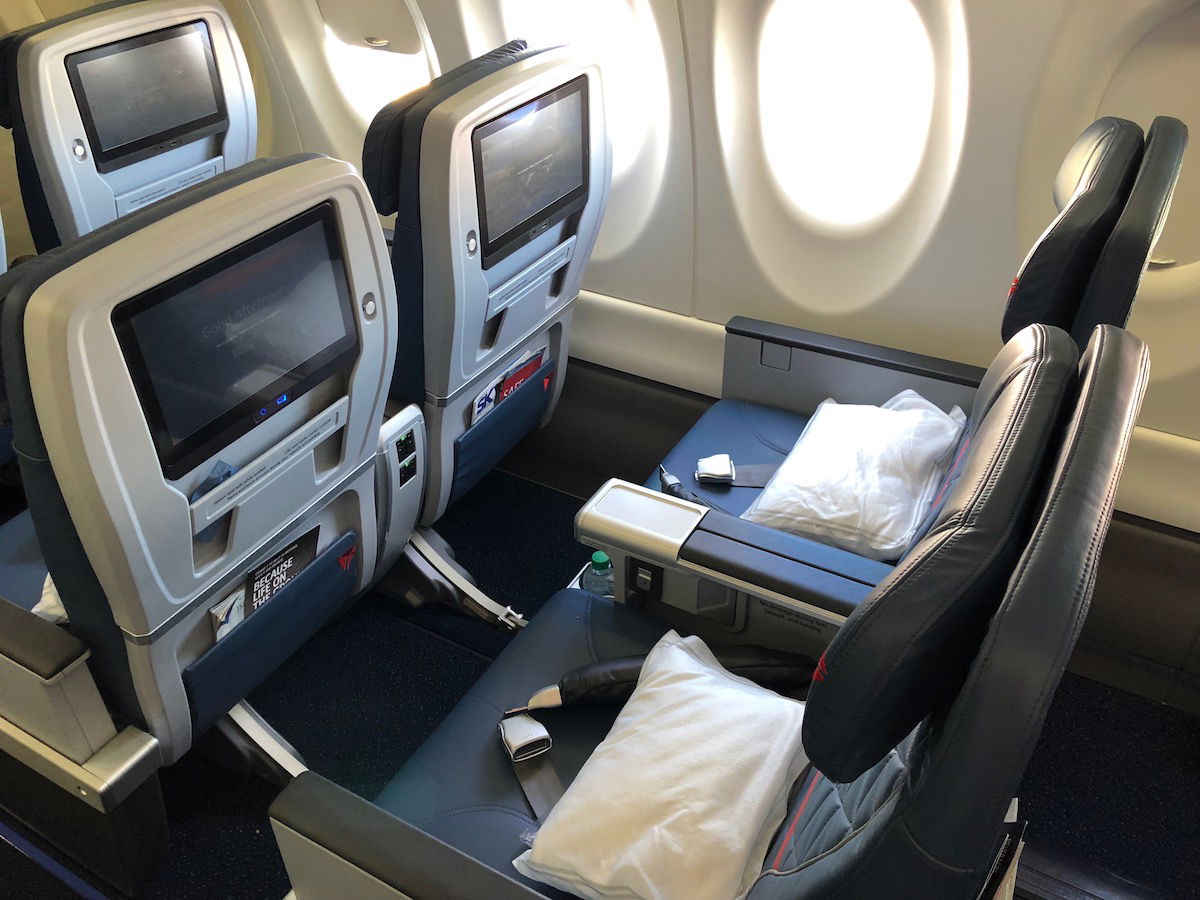 Delta will replace 717s with A220s
Delta's 767-300 will be retired by 2025
Delta has a total of 56 Boeing 767-300s in its fleet, which are an average of about 23 years old. These are Delta's lowest capacity wide body jets, and are used for all kinds of routes domestically, as well as routes to Europe and South America.
This retirement is also logical enough. While Delta doesn't have a replacement aircraft for this:
Delta plans to continue to fly Boeing 757-200s, which can operate many of the shorter transatlantic flights
Delta will still have 767-400s and A330s, which are higher capacity but still capable of operating many similar routes
It does seem like this will ultimately cause Delta to drop some of the longer and thinner transatlantic routes, though. While the 757 can make it to Ireland and Scotland, it can't operate most flights further East in Europe.
It still seems like Delta needs a long-term replacement for long and thin routes. Unlike American and United, Delta hasn't ordered the A321XLR.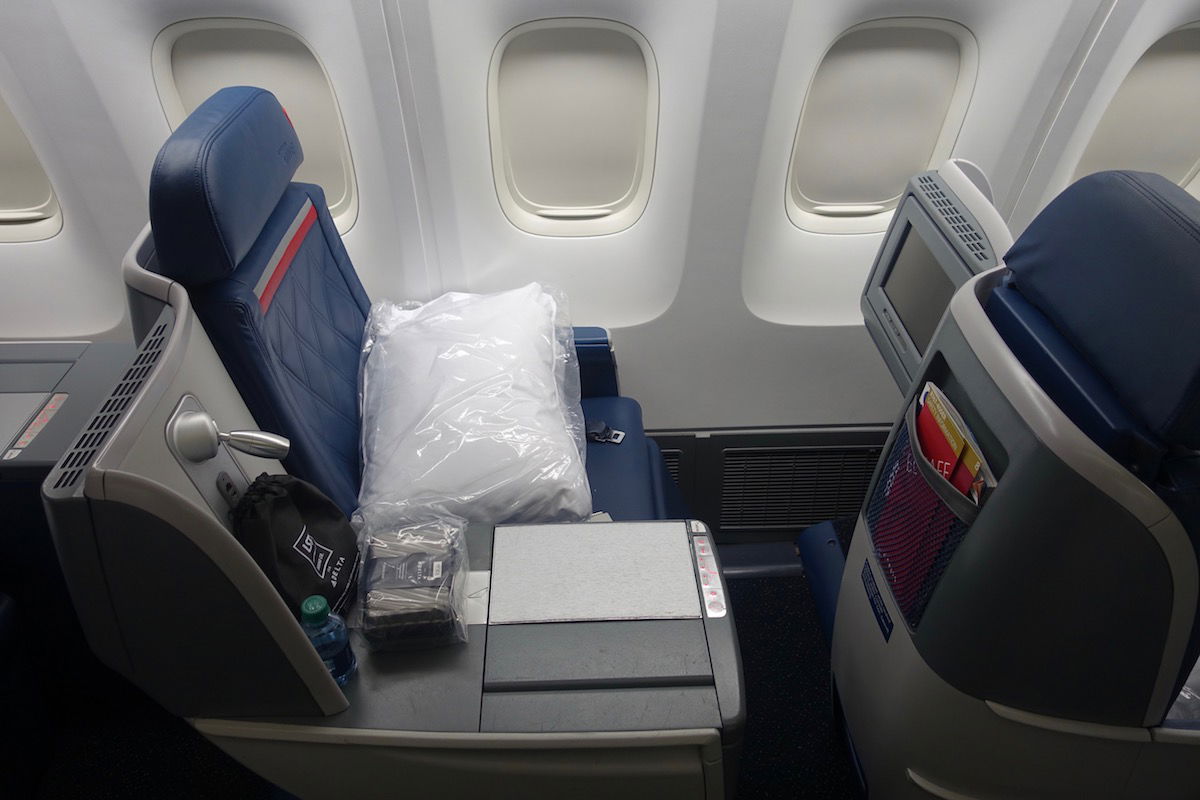 I won't miss Delta's 767-300 business class
Bottom line
Delta will retire its entire CRJ-200 fleet by the end of 2023, and its entire 717 and 767-300 fleet by the end of 2025. Ultimately this isn't too surprising, though it's still interesting to hear an official timeline.
The way I view it:
The CRJ-200 retirement will mean that Delta will no longer have any 50 seat jets at its subsidiaries, and it also means that all jets will feature a premium cabin
The 717 retirement shouldn't have too many implications, since Delta is taking delivery of A220s
The 767 retirement also shouldn't be too bad, since most routes can be operated by 757s or A330s; still, Delta needs a long-term replacement for long and thin routes
What do you make of Delta's retirement plans for these three fleets?