Of the "big three" US airlines, Delta has the oldest average fleet age (somewhere around 16.1 years, compared to United's 15 years, and American's 10.7 years).
I actually think Delta has the right idea. It's silly to buy new planes when you can instead get older planes and simply maintain them well. For example, I'd fly one of Delta's 20+ year old Airbus A320s over one of American's brand new 737 MAXs any day of the week.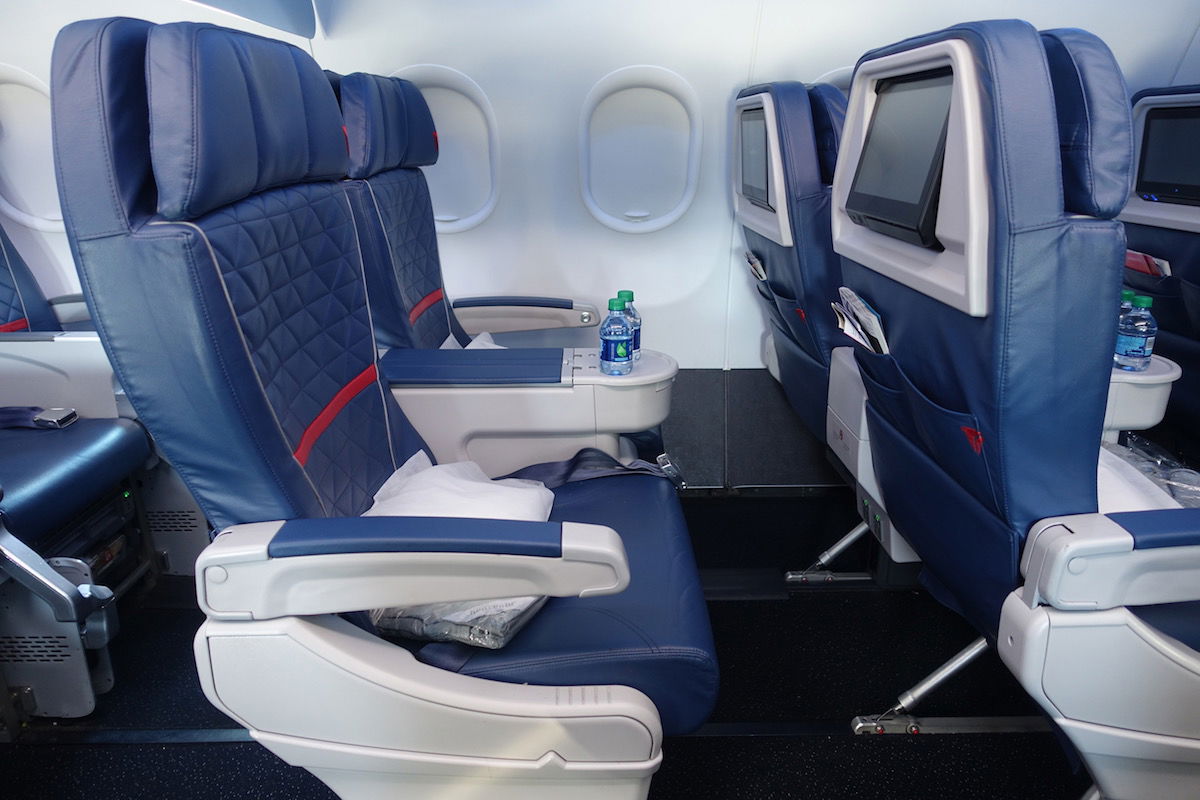 Delta's A320 first class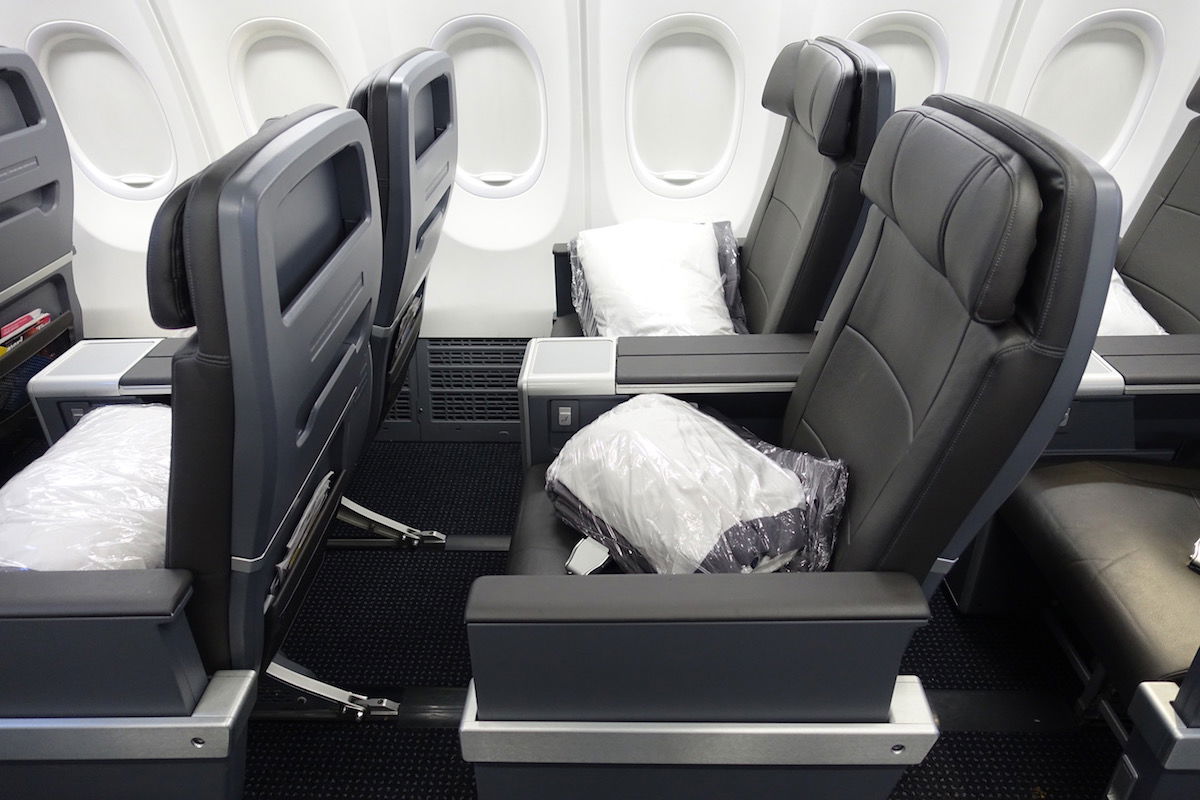 American's 737 MAX first class
Anyway, one of the new aircraft type that Delta is investing in is the Airbus A220. This was formerly known as the Bombardier Cseries, but was rebranded thanks to a new joint venture between Airbus and Bombardier.
Delta initially had a total of 75 of these planes on order, though Delta has just placed an order for an additional 15 Airbus A220s, bringing their total fleet to 90 planes:
Delta's fleet will consist of 40 A220-100s and 50 A220-300s
Delta has already taken delivery of the first A220-100, and the first A220-300 will join Delta's fleet in 2020
All A220s should be in the Delta fleet by 2023
Delta's COO had the following to say about this:
"These additional A220 aircraft will continue to strategically enable Delta to refresh our fleet, drive further advances in the customer experience and serve as an excellent investment for our customers, employees and shareowners for Delta into the next decade. We look forward to taking our first A220-300 in 2020 at the Airbus assembly facility in Mobile, Alabama."
What I find most interesting here is that Delta is increasing their order just shortly before even starting service with the aircraft type. Delta will begin A220 service later this month, so we're seeing an order just weeks before that.
In the past we've sometimes seen airlines order more of an aircraft type after having firsthand experience with it and being pleased with the performance, but I guess Delta is pretty sold on this plane.
What's also awesome is that this plane will be an absolute pleasure to fly. The A220 offers a phenomenal customer experience, the best of any narrowbody, in my opinion.
First class will be in a typical 2-2 configuration.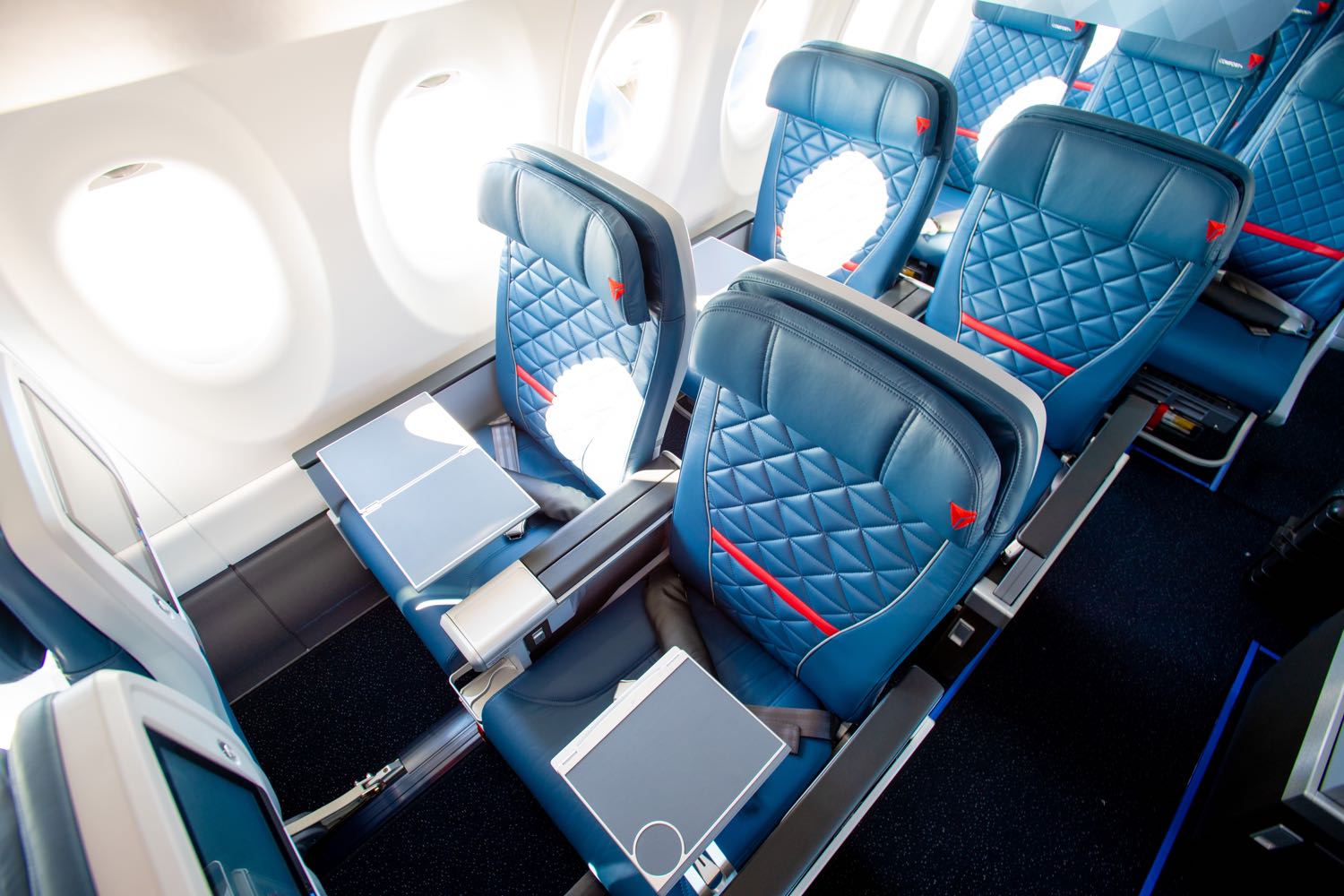 Economy will be in a 2-3 configuration, with seats having 18″ of width.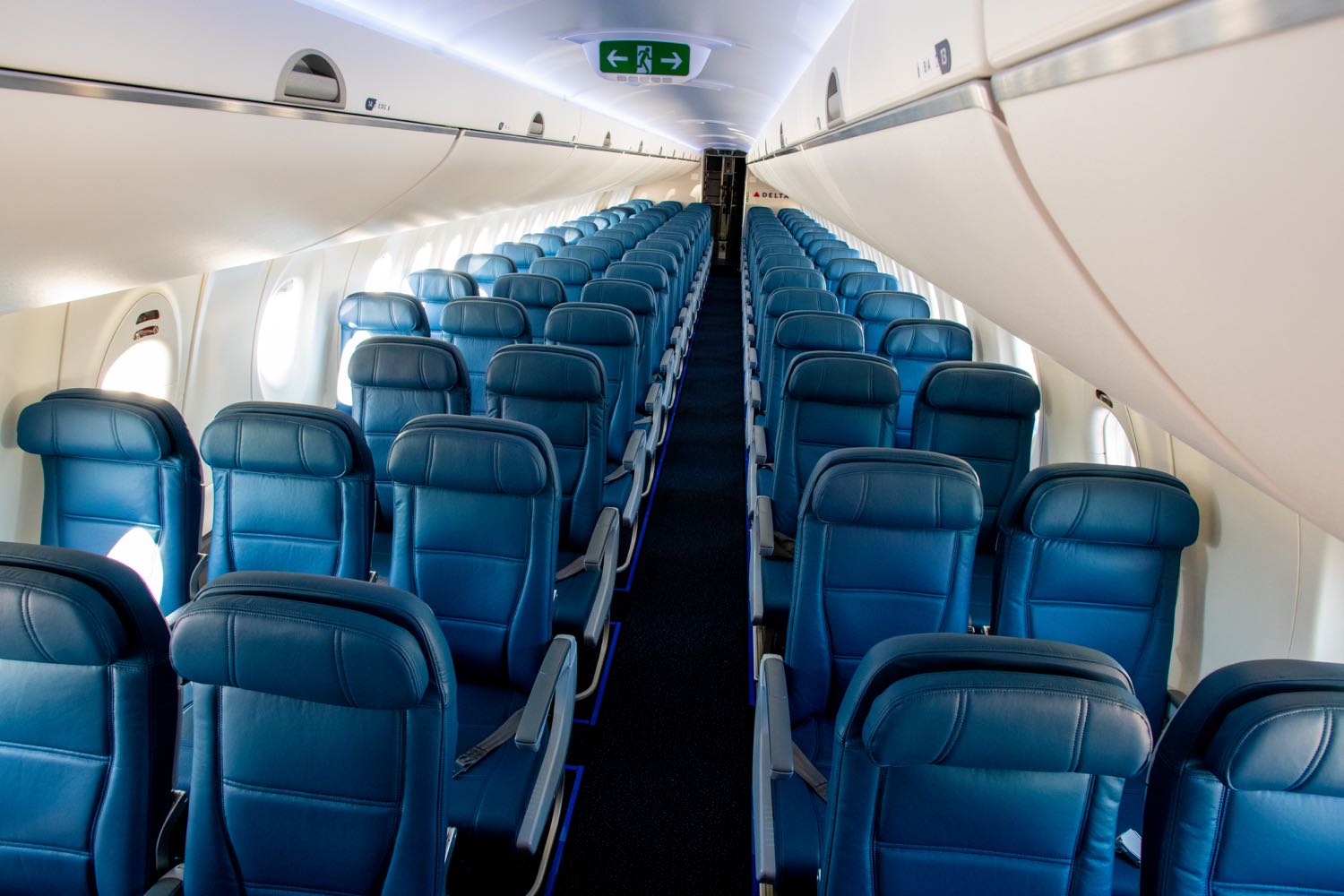 Unlike American, Delta will offer personal televisions at every seat. They will also have high speed Wi-Fi on the plane.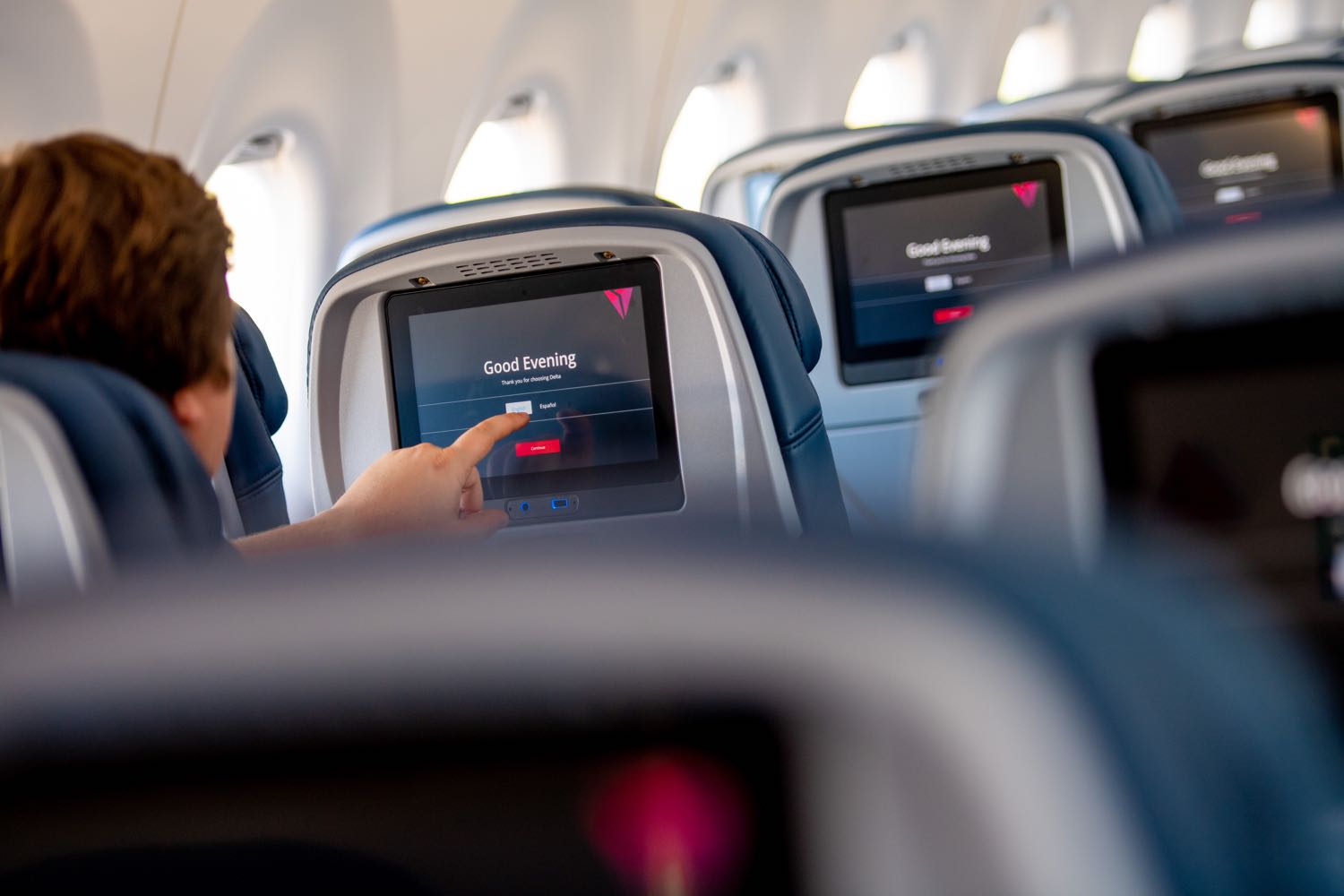 Oh, and unlike the 737 MAX, the lavatories on this plane are not only large, but even have a window.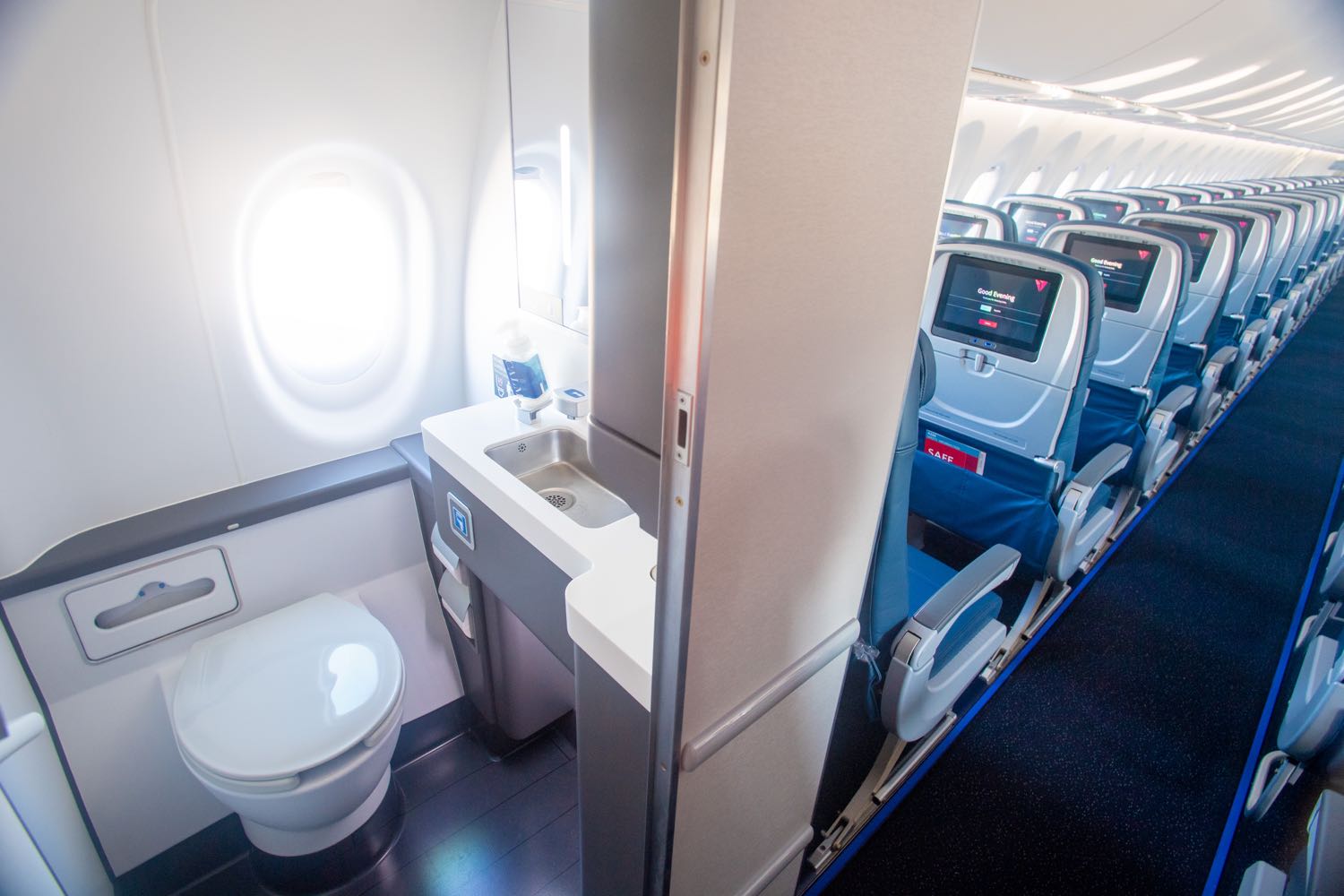 Kudos to Delta for ordering more of this beautiful aircraft!