On Tuesday I flew Virgin America for the first time. I was booked on the 7:45PM flight from Los Angeles to Seattle, and made it to the airport at around 6PM. I decided to purchase a one-day pass for the Virgin America Loft, which is the lounge Virgin America opened at LAX a year ago.
There are three ways to gain access to the Virgin America Loft at LAX:
Purchase a $40 day pass
Purchase a full-fare first class flight in "C," "D," or "J" fare buckets on Virgin America's routes between LAX and BOS, DCA, EWR, IAD, FLL, JFK, MCO, ORD or PHL
Virgin America Elevate Silver members get two free day passes annually, while Virgin America Elevate Gold members get three free day passes anually
Since I'm not an elite member with Virgin America and was only traveling to Seattle, my only option was to purchase the $40 day pass. That's almost certainly not worth it since I'd only have an hour or so in the lounge, but I figured it was worth it for the purposes of being able to review the lounge.
Here's a video Virgin America made about The Loft:
Anyway, the Virgin America Loft is located at LAX Terminal 3, on the upper level near the center of the terminal by the food court. You can get to the upper level either via stairs or elevator.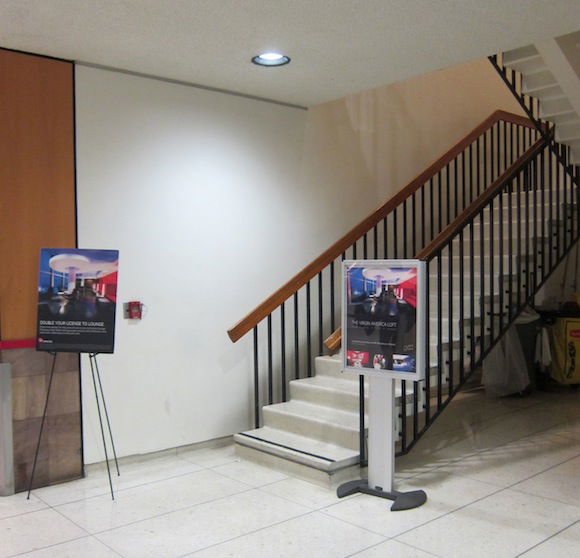 Stairs to Virgin America Loft LAX
The branding on the outside of the door is pretty sleek, and the associate that greeted me at the desk was friendly and quickly processed my payment.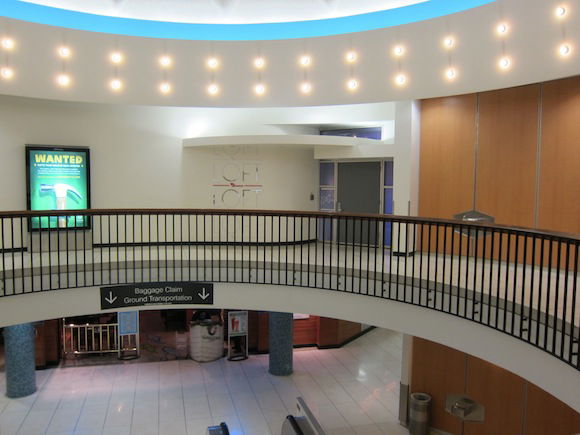 Virgin America Loft LAX entrance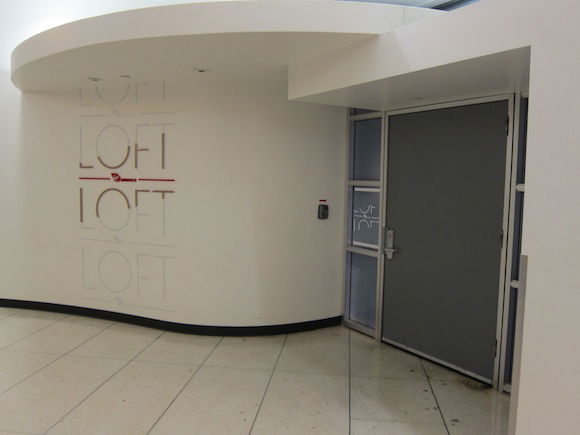 Virgin America Loft LAX entrance
The lounge itself is fairly small, as you'd expect given that Virgin America isn't exactly a huge airline. The decor is also what you'd expect from Virgin America. There's plenty of mood lighting, but to me the furniture and way it was designed felt really cheap. Between the furniture, lighting, and placement of everything, it felt a bit like Ikea meets Chuck E. Cheese meets disco night at a bowling alley.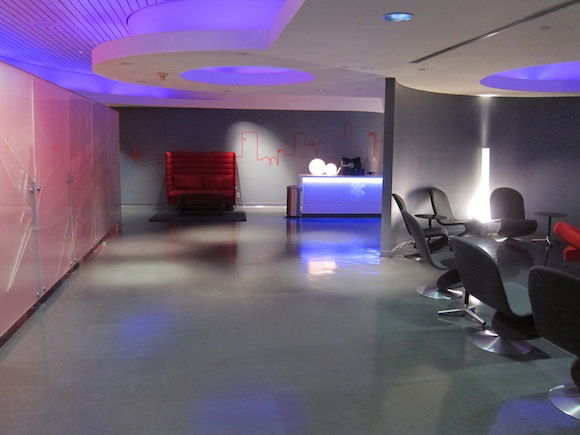 Virgin America Loft LAX seating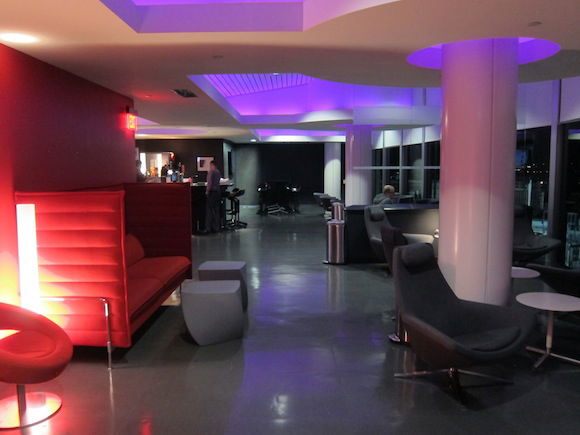 Virgin America Loft LAX seating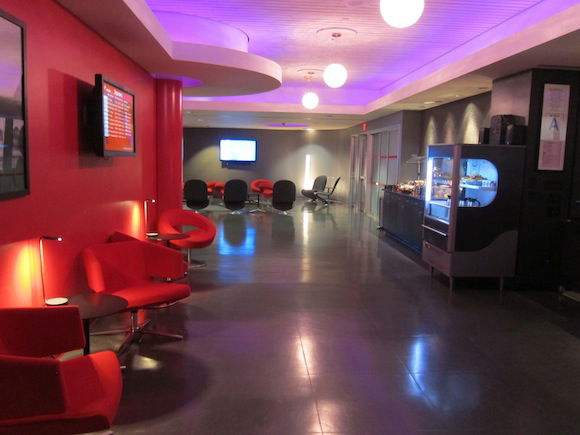 Virgin America Loft LAX seating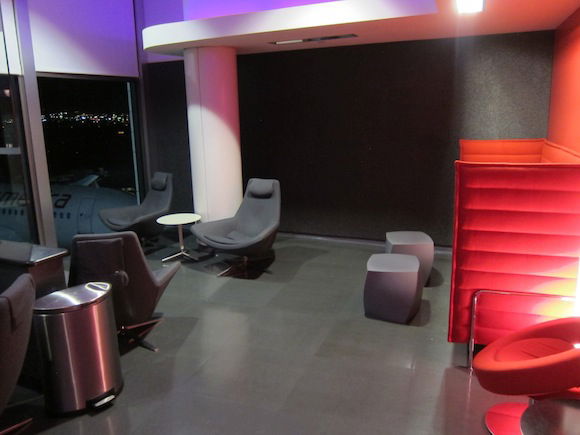 Virgin America Loft LAX seating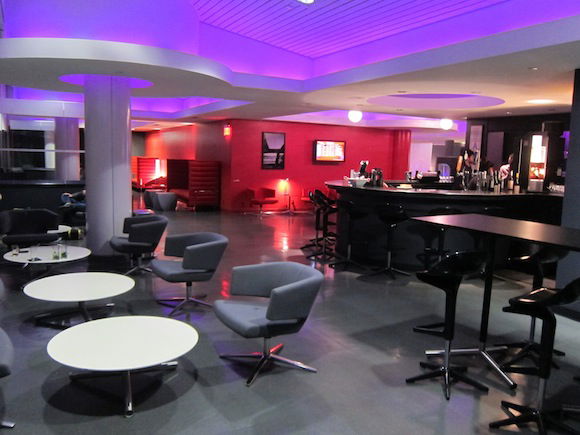 Virgin America Loft LAX seating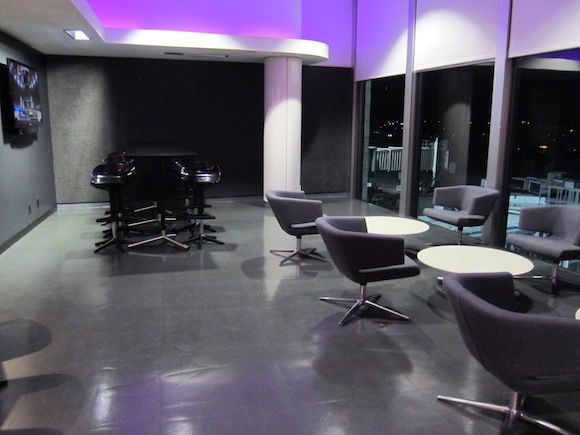 Virgin America Loft LAX seating
The lounge boasts nice views of both the tarmac and the runway.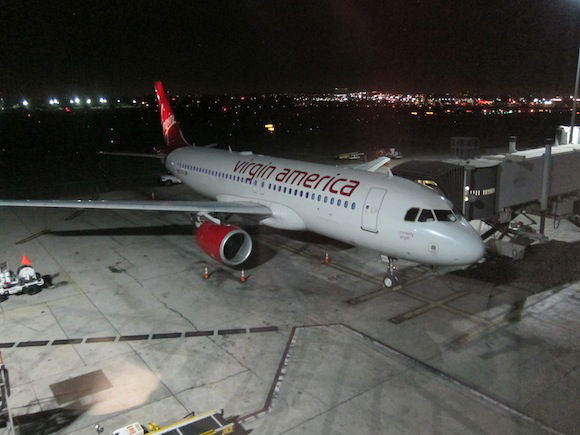 Virgin America Loft LAX view
There was a bar with made-to-order aviation themed cocktails, and Virgin America even publishes the menu online.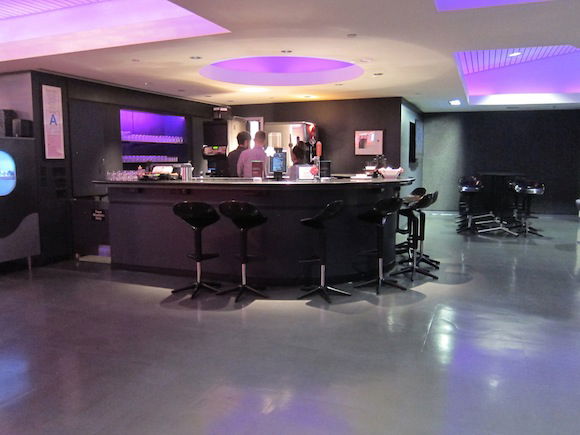 Virgin America Loft LAX bar
The huge disappoint, however, was the food spread. In Virgin America's video about The Loft, they say "one of the things that was really important to us in putting together the food and beverage assortment was first of all to give people a little taste of the award winning food that we're offering on our flights everyday." And based on past reviews of The Loft, like this review by Rohan at Upgrd, they clearly used to have an extensive food selection. They used to have salad, sandwiches, seared ahi tuna, cheese plates, etc. Heck, the video even shows "real" food: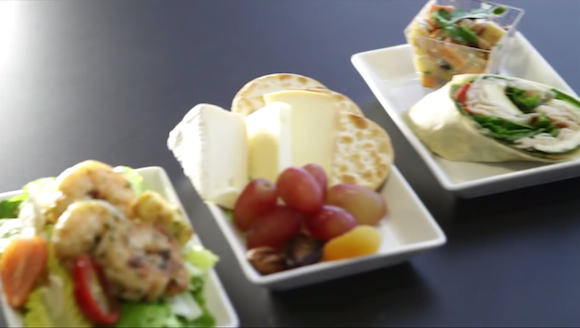 Food in the video
So I was shocked to find the selection they had when I was there, especially since it was around dinnertime. They had stale cookies, Pop Chips, biscoffs, three kinds of toast in their bags (which I found trashy), packaged cheese cubes, yogurt, fresh fruit, and granola.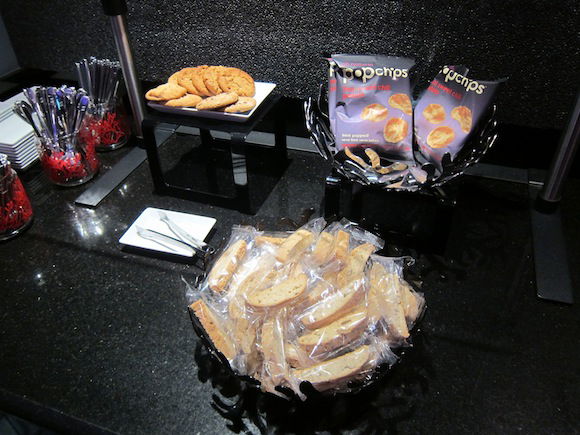 Virgin America Loft LAX snacks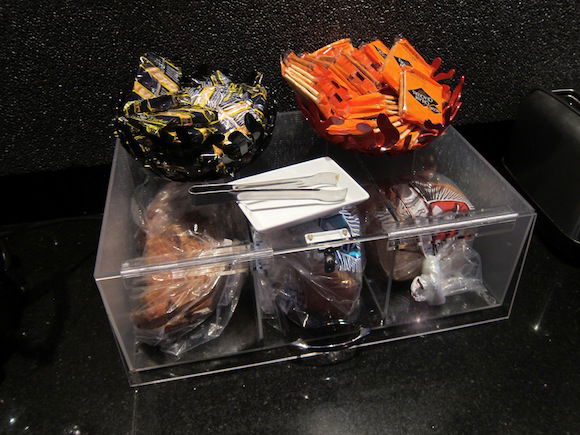 Virgin America Loft LAX snacks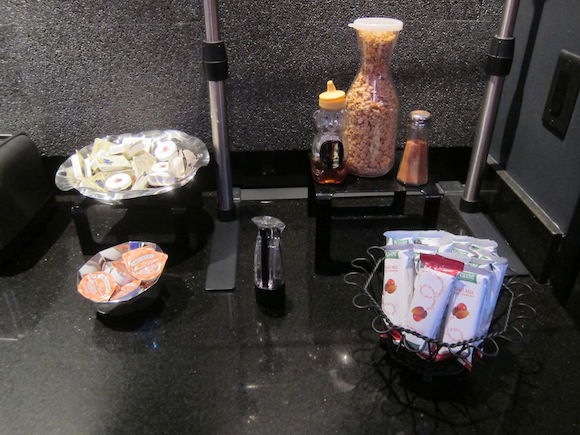 Virgin America Loft LAX snacks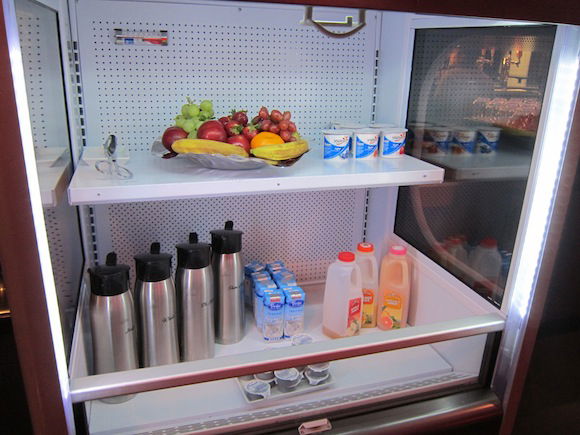 Virgin America Loft LAX snacks
Seriously, there was nothing remotely fresh there, aside from the fruit, which didn't look especially appetizing either. I'm a bit puzzled by why they'd have yogurt, toast and granola at 6PM, and nothing dinner-like. My guess is that they just keep the same spread out from 6AM till 11PM, since it was really more of a breakfast spread than an evening spread. I guess this is a big cut they've made in the past few months, because the food selection didn't used to suck.
As far as Wi-Fi in the lounge goes, it was password protected and fairly fast, but I guess that's not surprising since I was the only person in the lounge for most of my stay.
Bottom line
Ultimately this lounge is at best on par with the domestic lounges offered by other US airlines, and definitely not as nice as the "flagship" lounges offered by US carriers. Ultimately the price of a day pass is competitive, though most of us probably have more creative means of accessing other lounges, like through Priority Pass, status, an American Express Platinum Card, etc.
I don't think I'll be flying Virgin America again anytime soon since Alaska is my airline of choice up and down the west coast, and the lounge certainly didn't impress me much either.
Have you visited the Virgin America Loft at LAX? What did you think?
UPDATE: With the completed Alaska & Virgin America merger, this experience is no longer available.