Here's a pretty exciting milestone for Los Angeles International Airport (LAX), which should make some connections at the airport easier.
LAX now has airside walkways between all terminals
LAX has nine separate terminals, including Terminals 1-8, as well as Tom Bradley International Terminal (TBIT). Each terminal has its own security checkpoint. Below is an outdated map that gives you a sense of the airport's horseshoe layout — the terminal locations are accurate, but ignore everything else about the connectors.

Going back many years, there were limited options to get between some terminals without taking a bus, or without leaving security altogether. However, there have been significant improvement over the years, as we've increasingly seen the opening of airside walkways between terminals. Some of these are above ground and have great plane views, while others are underground.
There's an exciting update on that front. The Delta Sky Way at LAX project has just been completed, and with that, an airside walkway has opened between Terminal 3 and TBIT. This also means that all terminals are now connected airside at the airport. That's right, you can walk between all terminals at the airport without leaving security.
Note that the one exception to the above is that if you're on an American Eagle flight, you'll still have to take an airside bus. That's because American has a separate satellite terminal that's known as the "Eagle's Nest," which is quite a ways from the carrier's primary terminal.
Anyway, the ability to get between terminals airside could be useful if you have a connecting flight, if you're looking to visit a specific lounge or restaurant, or just if you're looking to get as many steps in as possible.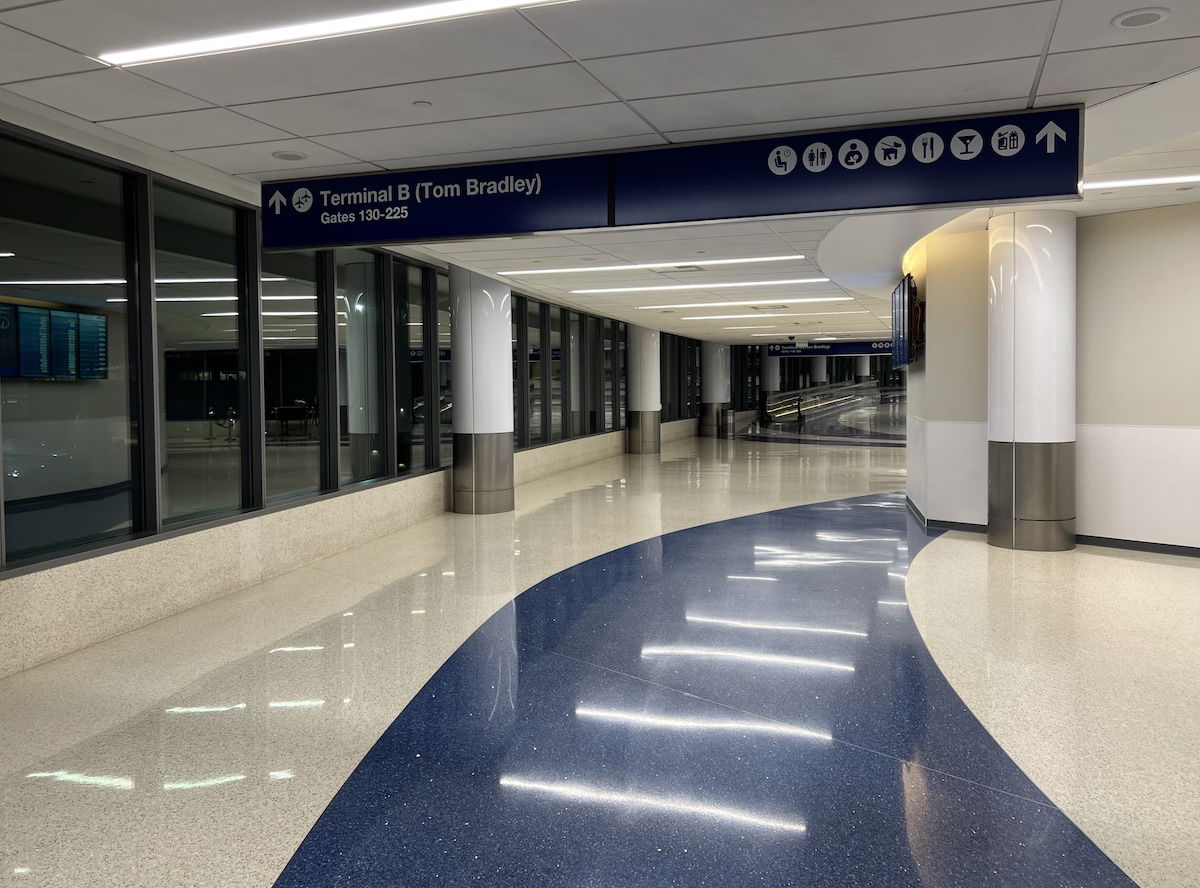 Budget lots of time for getting between terminals
While it's great to be able to walk between terminals airside, don't necessarily expect that it will be quick. As you can see, LAX's layout means that you have to go through each terminal sequentially, and in some cases there's quite a detour to get to the terminal connectors.
So while getting from Terminal 4 to Terminal 5 might just take 10 minutes, expect that it'll take a lot longer to get from Terminal 1 to Terminal 8, for example. That could actually be a fun experiment at some point, to see just how long it would take. I could easily see it taking over an hour for most people.
That's just something to be aware of. In some situations, it might still be more efficient to just exit security and cut straight across the airport to get to a different terminal.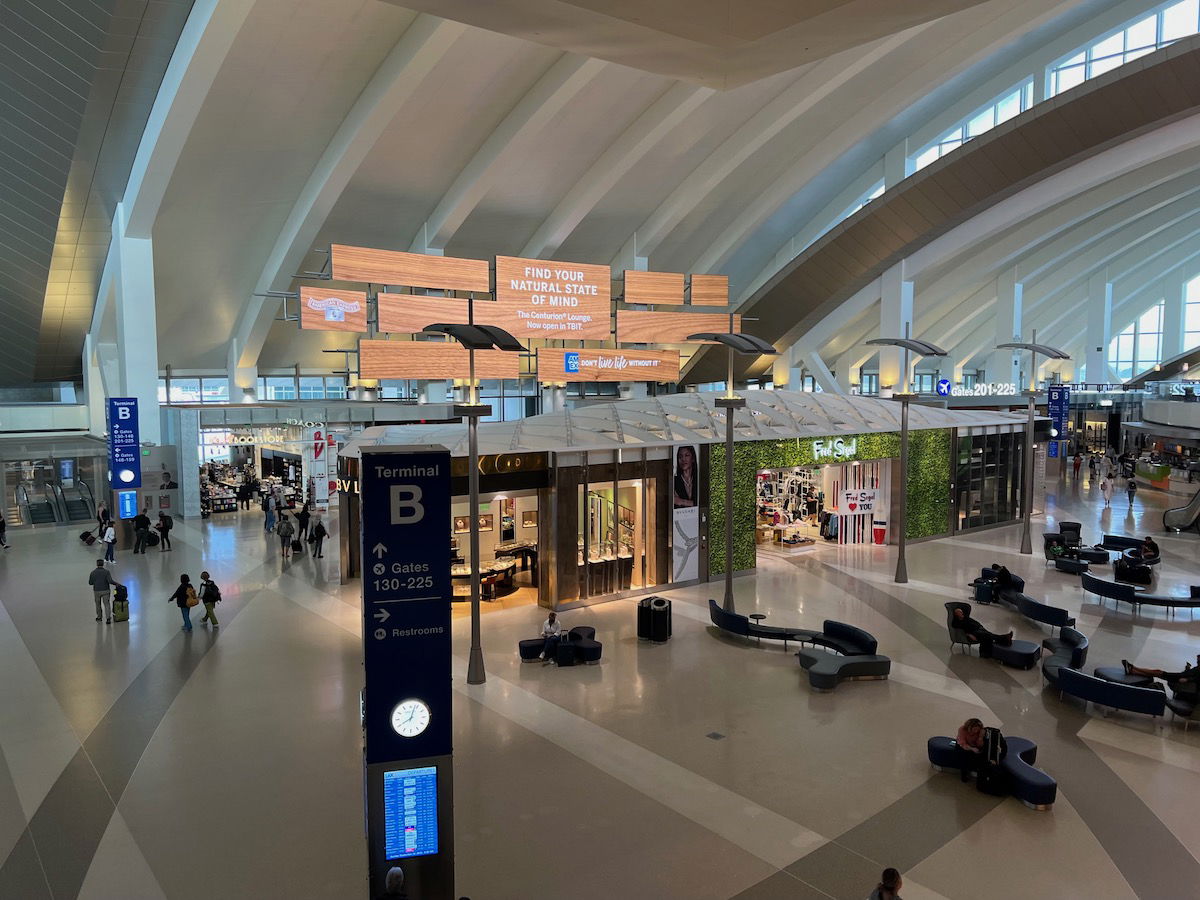 Bottom line
For the first time ever, all nine terminals at LAX are connected airside, which is great for passengers. A lot of work has happened to get to this point, but the most recent thing that makes this possible is the connector between Terminal 3 and TBIT.
Expect that it'll be pretty quick to get one or two terminals over, though anything more than that could be quite a time consuming process. Fortunately TBIT, which is the primarily international terminal at the airport, is pretty close to the center.
What do you make of this update to LAX connectivity?