Qatar Airways will soon be launching service to Atlanta, a route which the airline's CEO, Akbar Al Baker, says is designed to "rub salt in the wound of Delta" (I'm not sure what that "wound" is, exactly, given how profitable Delta is). To piss Delta off even further, they're flying an A380 to Atlanta for the inaugural flight (subsequently it will be operated by a 777).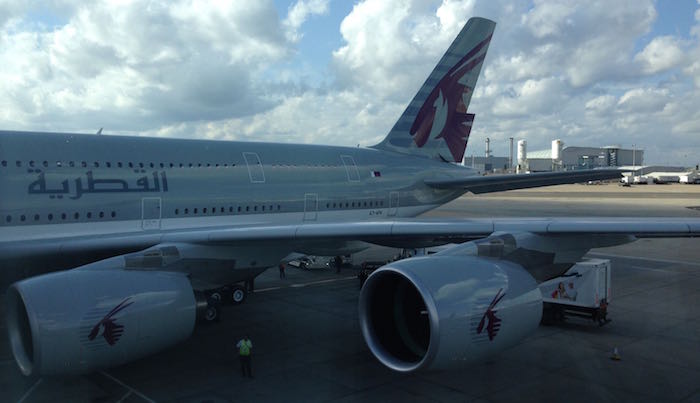 I think it's worth noting that the ridiculousness between the two airlines isn't a one way street. Delta's former CEO, Richard Anderson, even linked the Gulf carriers to 9/11, so I don't know which side has been more ridiculous throughout all this.
When it comes to ridiculousness, Delta just took it to the next level, though. For over 20 years Delta has been a sponsor of The Fox Theatre in Atlanta. However, Delta has just announced that they will no longer sponsor The Fox Theatre as of May 31, 2017, when their contract expires. Why? Because the theatre rented space to Qatar Airways for an event they're hosting, at which Jennifer Lopez will be performing.

Per ajc.com, here's the explanation from Delta's chief legal officer:
Delta's chief legal officer Peter Carter said the reason can be traced back to a harsh comment Qatar Airways CEO Akbar Al Baker made about Delta.

"When the CEO of Qatar first told the world that they would be flying to Atlanta, what he told the world was that he was going to start a flight from Doha to Atlanta… to rub salt in the wounds of Delta," Carter said. "So we were very surprised and disappointed when we learned that the Fox Theatre — an organization that we've supported for years, an organization that has called us its official airline — we were shocked and surprised when we learned that they were hosting the coming out party for Qatar."

"We felt that, you know, a real friend would have contacted us and had a conversation with us, and so we thought it was time for us to re-evaluate that relationship. And so we won't be supporting the Fox going forward," Carter said. "We were disappointed that we didn't get a phone call, because I think a phone call would have probably prevented the whole thing."
Meanwhile the theatre points out that they don't follow the politics of their sponsors, but rather they were just renting out space to Qatar Airways, like they would to anyone else:
The Fox said in a written statement that private events are "distinctly independent of any corporate sponsorship program."

Hosting a private function for Qatar Airways "was in no way a violation of our contractual agreement with Delta," according to the Fox. "As we are not in tune with the industry politics of our sponsors, we are disheartened to learn that Delta has chosen to penalize the Fox Theatre for our decision to rent the venue to another airline."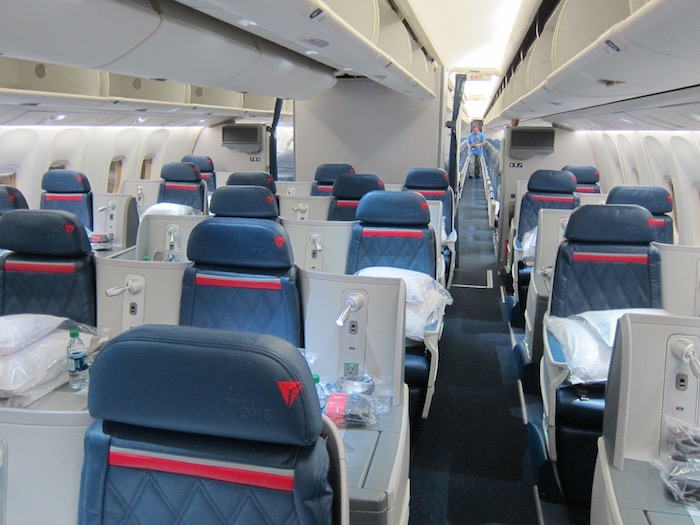 Unbelievable! In theory I see Delta's point, but it's such a stretch that it's ridiculous. The theatre probably had no clue of the dispute between Delta & Qatar, and rented them the space like they would to any other company. Does Delta want the theatre to call them before they rent out space to anyone, to see if they're okay with it?
Furthermore, let's look at the actual effect of this. Delta is punishing the people of Atlanta, the people who actually visit the non-profit theatre and enjoy the performances. With this they're simply hurting the Atlanta community, and not anyone else. Real classy, Delta…
It's not often I root for Qatar Airways (because Akbar Al Baker is just so unlikable), but…
AKBAR AL BAKER PLEASE HAVE QATAR AIRWAYS SPONSOR THE FOX THEATRE!!!! PLEASE!!!!!!
(Tip of the hat to View from the Wing and Rene's Points)