It has been an exciting couple of days as far as SkyMiles and delta.com go.
First, Delta stopped pricing stopovers on award tickets, both through delta.com and through their reservations center.
Their response? Basically "oh yeah, it was part of a website update, but you can still book those stopovers through our excellent reservations center… if you specifically ask for it… and find an agent that knows that the 'glitch' exists… and find a supervisor that's willing to manually price it." Oh well, on the plus side, at least Delta is finally admitting they're overcharging for awards. 😉
Then Delta also recently stopped displaying Virgin Australia award space on delta.com. That one I gave them the benefit of the doubt on, as the space can still easily be booked through the reservations center. And I might even be a little happy about that, since in theory it means there's less competition for those Virgin Australia award seats.
Interestingly Virgin Australia isn't the only SkyMiles partner not displaying on delta.com anymore. Alaska Airlines award space doesn't show up on delta.com anymore either.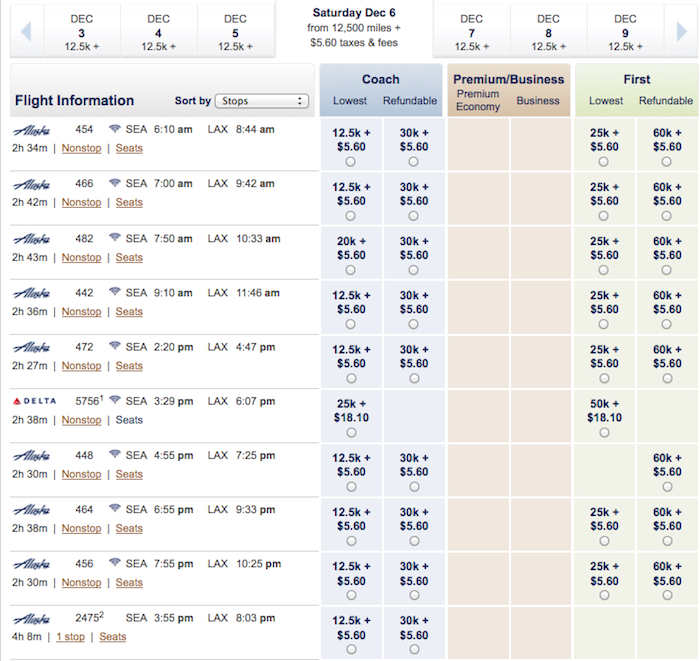 Alaska award space on alaskaairlines.com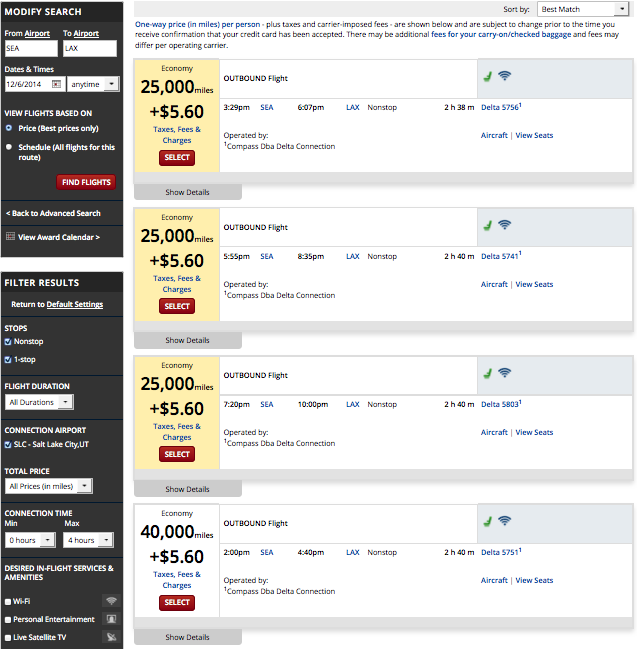 Alaska award space on delta.com
It doesn't matter which route you search, but Alaska award space won't show up. Alaska really is a key partner when it comes to booking SkyMiles awards, especially originating on the west coast. That's because domestic award space on Delta metal at the saver level is typically horrible, so the best way to position yourself to an international gateway city is often on Alaska.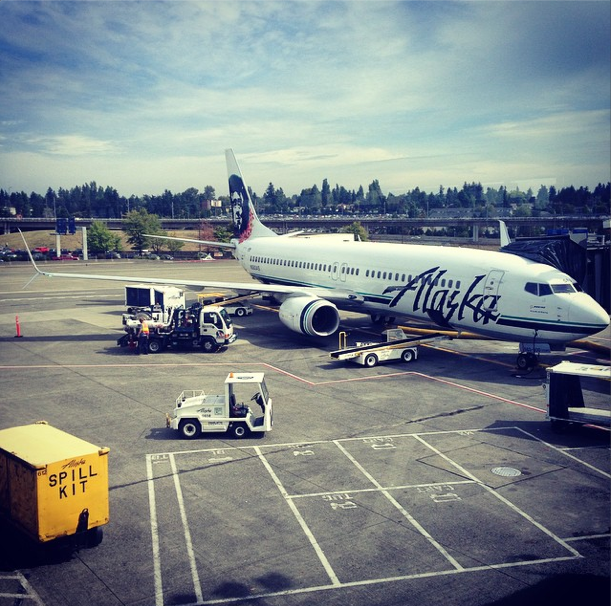 The way I see it, there are three possible explanations for Alaska award space no longer showing on Delta's website (or perhaps it's a combination of all three):
Anyway, Alaska's saver level award space should still be bookable with Delta over the phone. Searching Alaska award space is easy, as you can use the Alaska or American websites, or ExpertFlyer. See my previous post for a more detailed explanation of how to search Alaska award availability.
Why do you think Delta removed Alaska award space from delta.com?
(Tip of the hat to Jamie)