Last night I posted about how Delta's website stopped pricing stopovers on award tickets. Previously you were allowed one stopover and one open jaw on a roundtrip award ticket.
Though as of yesterday, award tickets didn't price the same way. While open jaws still priced fine, itineraries with stopovers simply priced as multiple awards.
Nothing surprises me anymore in this industry, so I can't say I was surprised to see Delta SkyMiles make a major award ticket policy change without notice.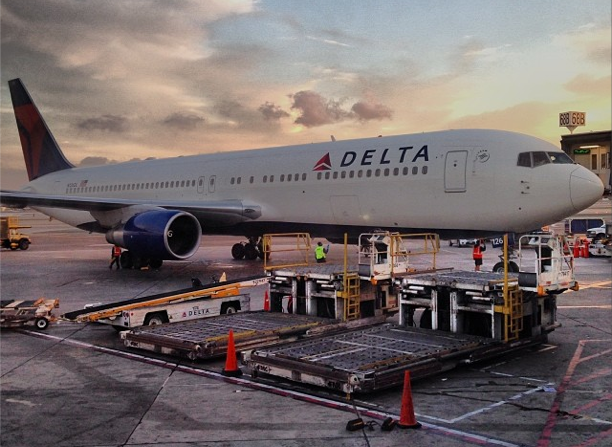 Delta claims stopovers are still allowed
Delta Points has an update on the situation. It appears as if Delta is claiming that this was part of a "recent change in IT at delta.com." Per a message from someone at Delta management:
There are no changes to stopovers. A recent change in IT at Delta.com discontinued the ability to book intl. stopovers online. You could still book them via reservations agents. We are working with the res agents (who handle the bulk of the bookings already) to ensure they are properly assisting customers who might.
Delta Points calls this an "IT bug," though my read on the situation is a lot different. Delta isn't saying "oh, it's a glitch, we'll fix things," but rather they're saying they're changing their IT, and that's why it's no longer possible to book a stopover online.
I think it's also worth clarifying that this isn't a website glitch — when reservations agents price out the awards, they're seeing the same prices we're seeing online. So this is a change to their award reservations system, and isn't limited to delta.com.
Apparently if you push the agents enough they can get the tickets manually priced correctly. Delta SkyMiles is one of the programs where I don't think I've ever been able to get an award priced manually, so I'm very curious how that works in practice.
Yeah, I'm sure Delta is working very hard with "res agents to ensure they are properly assisting customers." While they're at it, maybe they should take the opportunity to refresh them on which airlines belong to SkyTeam, and how timezones and oceans work?
Oddly I don't see a notice in bold text on the award search page explaining that stopovers are no longer allowed, but that the brightest and most competent award agents in the industry are standing by to help.
Clearly preparation for 2015 SkyMiles program
What's happening here is incredibly apparent. Delta SkyMiles is changing their IT in preparation for the 2015 SkyMiles program. On the plus side, one way awards will be permitted for half the cost of a roundtrip, though clearly stopovers will be eliminated.
This is all such crap on the part of Delta. Yes, they're introducing one way awards, and if I had the choice between stopovers or one way awards, I'd certainly pick the latter.
But they're rolling it out in such a sleazy, "best of class" way. You'd think they could have announced they were eliminating stopovers back when they announced one way awards. Most of us would have probably still been happy with that change, on balance.
But if they weren't going to announce that before, you'd think they would at least announce it now. Is it that hard to say "the reason you can't book stopovers online anymore is because we're readying IT for the 2015 SkyMiles program, at which point stopovers will no longer be allowed?."
But instead they make it sound like "meh, yeah, we're just changing up our IT a bit, but you can still book by phone."
Bottom line
Really, Delta?
How do you feel about the way Delta is handling the situation? And do you think this is part of the SkyMiles 2015 program preparation?