I love searching airline award availability. I could do it all day long, even if I don't actually plan on flying anywhere. I enjoy trying to make sense of the patterns by which airlines release space, since it's constantly evolving. Along those lines, I noticed something interesting recently, though admittedly it's pretty niche.
Why I'm redeeming points on Virgin Australia
Long story short, I'm trying to fly from Perth to Sydney for an upcoming trip. Qantas didn't have any business class award availability for the date I was looking at, and the cash pricing was downright absurd.
Fortunately there's Virgin Australia. While the airline is only a shell of its former self (it no longer operates long haul flights), it still has a robust network within Australia, and around the South Pacific. Virgin Velocity is Virgin Australia's loyalty program, though for most of us outside of Australia, those points are tough to come by.
Fortunately Virgin Australia has quite a few airline partners that allow award redemptions, including Air Canada Aeroplan, Etihad Guest, United MileagePlus, and more. Those points are all easy to rack up with transferable points currencies.
As I looked at business class award availability, I noticed something interesting. For Virgin Australia's cheapest business class award bucket (known as "Business Reward"), Virgin Australia releases at most one award seat per flight. Meanwhile for the most expensive awards (which are revenue based and simply known as "Business"), the airline releases more than one award seat per flight.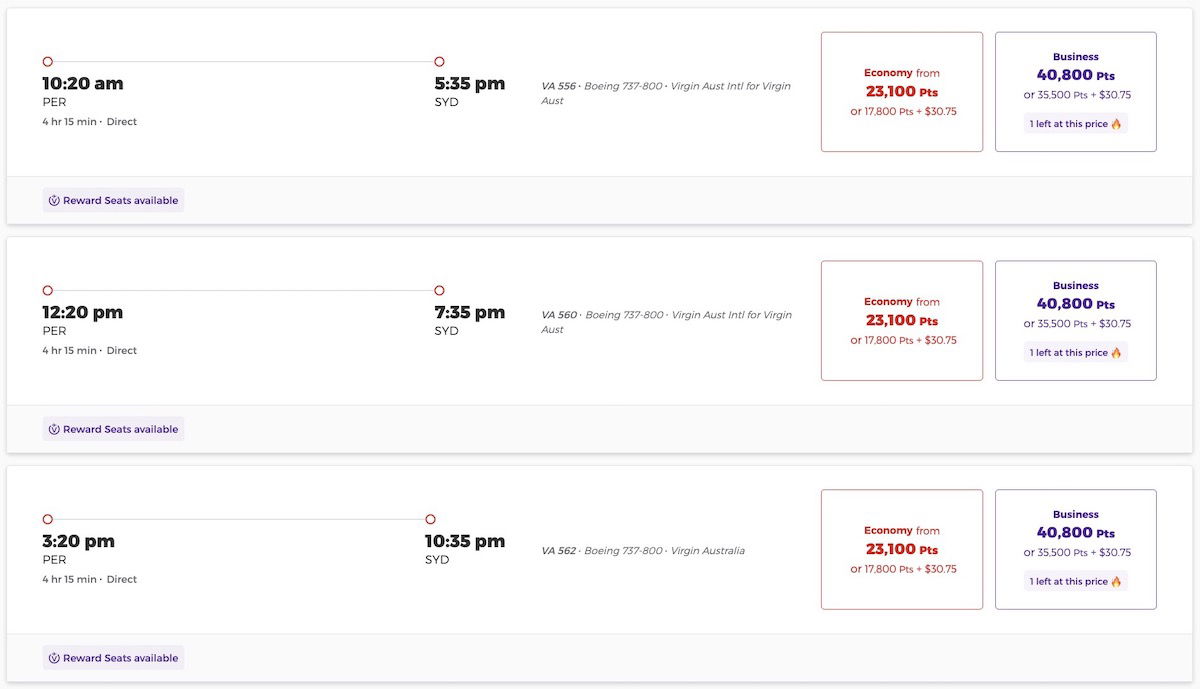 So if you search two business class award seats, you'll either see the higher priced awards through Virgin Australia's website, or you won't see any business class award availability through partners.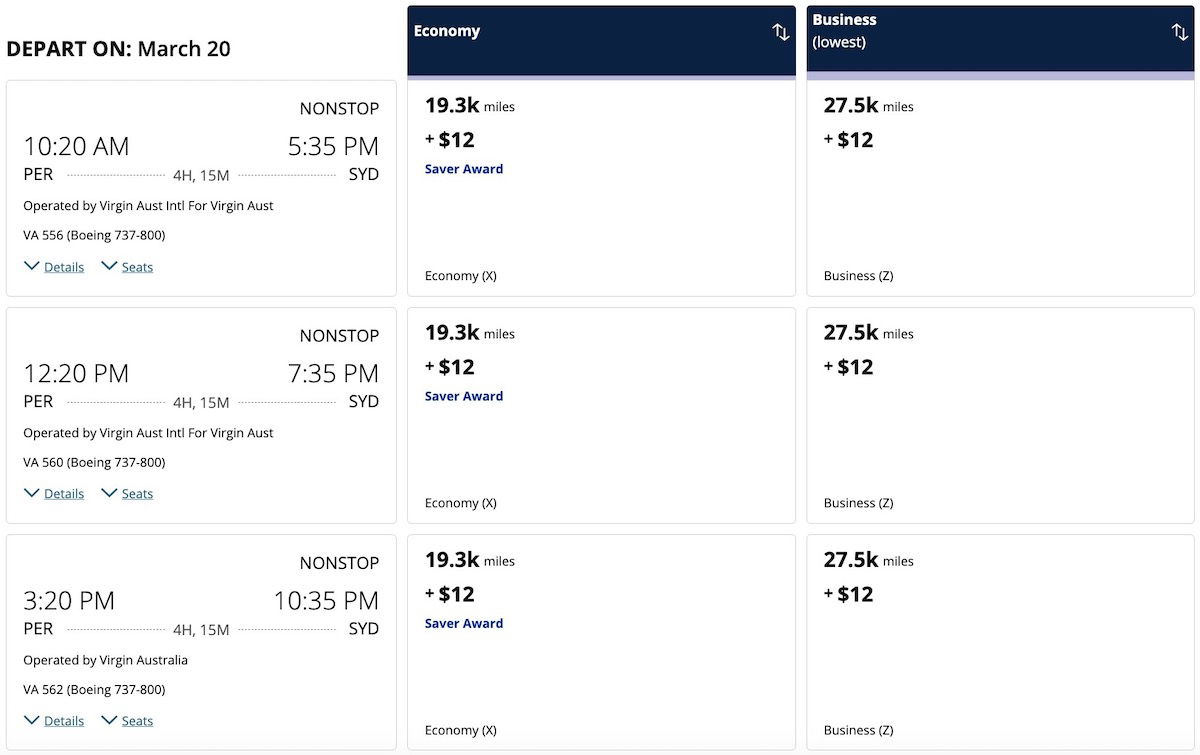 Unfortunately I was looking for two business class award seats, so I was out of luck… or was I?
How Virgin Australia throttles award availability
I was a little suspicious when I saw that Virgin Australia just consistently has one business class award seat per flight. Why? Because I was looking at some flights in the not-too-distant future, and noticed that every single flight that day had one business class award seat.
Could it really be that not a single person had booked a business class award seat in the market for any flight that day? I thought that was pretty unlikely. I suspected that Virgin Australia was throttling business class award availability, which is to say that the airline may only release one award seat at a time, but may have a habit of then replenishing inventory. To be clear, this is different than the airline just releasing some more award seats as the departure date approaches, which is a common practice.
I put this to the test. I booked one seat with points, and then went to check availability. As expected, there were no more business class award seats on that flight. However, within an hour, a second seat appeared.
Was this just dumb luck, or was there more to this? I decided to try it again on another flight. I booked a seat, and sure enough, within an hour, a second business class award seat opened up. Yep, that meant I could snag two business class award seats on a flight, even though only one initially showed up.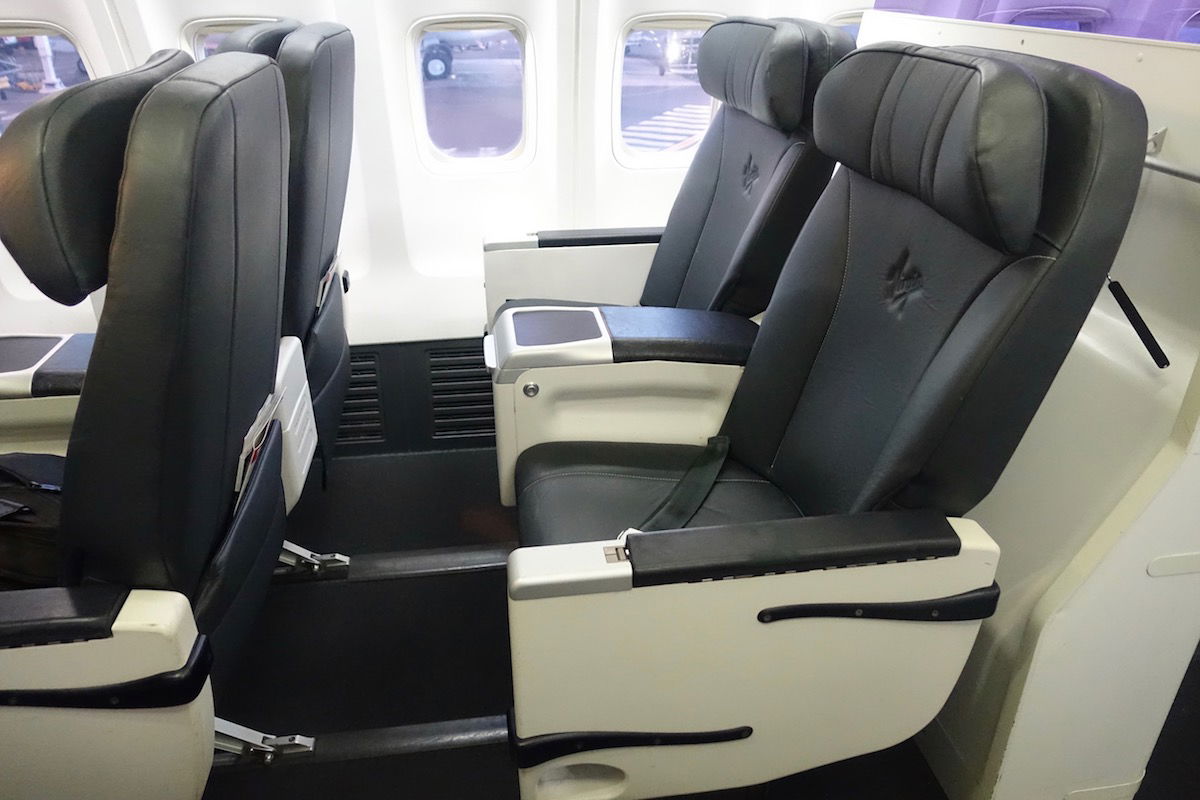 Why airlines throttle award availability
Airlines try to strike a balance when it comes to releasing award availability. While they're often happy filling empty seats with those redeeming points, they do everything they can to avoid this cannibalizing those who might consider paying cash for such a ticket.
I suspect Virgin Australia's logic is that the airline hopes that if a pair travels together, maybe they'll just both pay for business class, or one person will redeem points, while the other might pay cash.
For airlines, the technology to implement this is easy. They can easily set inventory controls, whereby there might be five seats allocated to a particular bucket, but the system only displays one seat a time. Let me also emphasize that you won't always see a second seat open up, because it could be that you're actually booking that last seat that was allocated to that fare bucket.
Back in the day I found this to be a pretty common practice among airlines. For example, in the past I remember both Singapore Airlines and Thai Airways frequently throttling award availability. However, that's not the case anymore.
Off the top of my head, I can't think of any other airline that throttles availability in this way, though I'm curious if any OMAAT readers can think of any.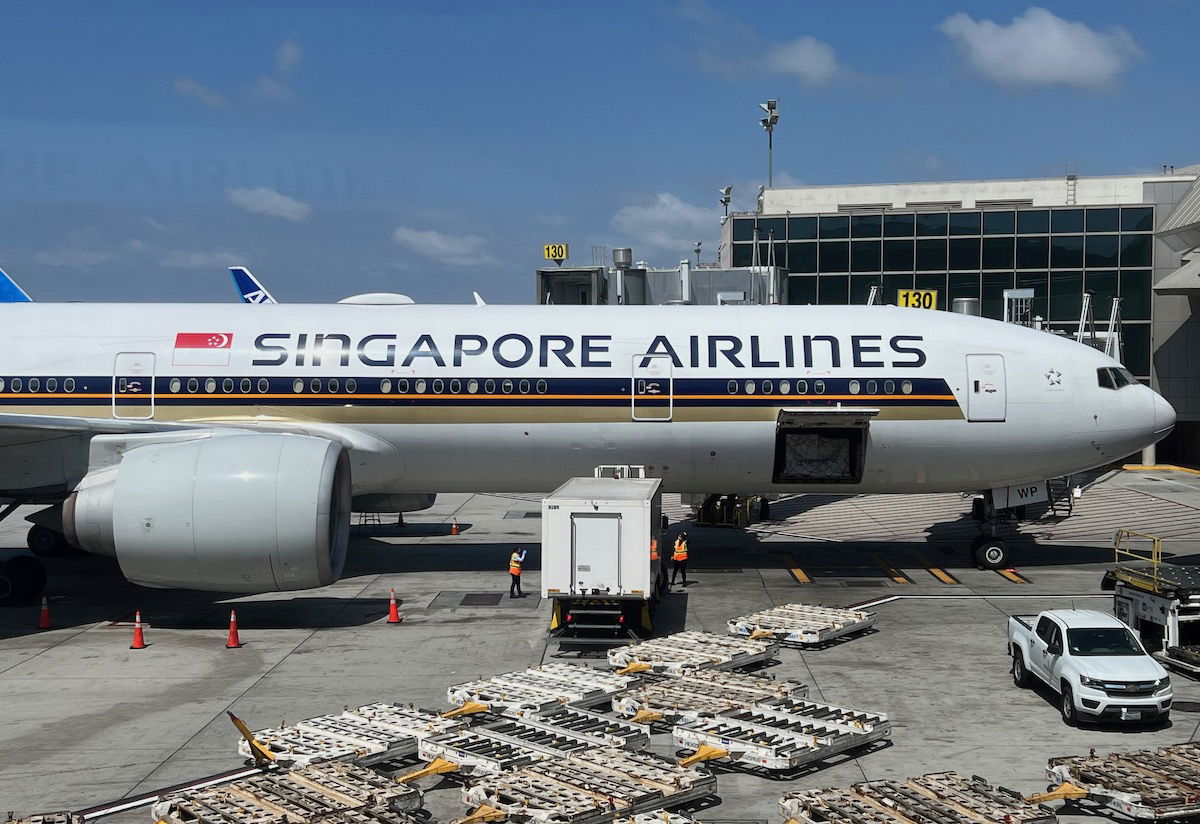 Bottom line
Like I said, this is a niche observation, but I think it's interesting how Virgin Australia seemingly throttles business class award availability. The airline only makes at most one "saver" business class award seat available at a time. However, in reality the airline is allocating more seats to that inventory, and once a seat is booked, another may very well show up, almost immediately.
If you're trying to redeem points for Virgin Australia business class, this is definitely something to keep in mind.
What's your take on how Virgin Australia throttles award availability, and have you noticed this at any other airlines?