With most loyalty programs it's quite easy to tell definitively if a devaluation happened. With Delta SkyMiles, you can never be sure whether something is a glitch or devaluation. That's because Delta SkyMiles eliminated award charts in 2015, and now award tickets work the same way as revenue tickets — the price you see online is the price you get.
The problem is that this doesn't account for how glitchy Delta's website is, and how it incorrectly prices awards, even by Delta's logic. However, you can't reason with agents on the phone when the pricing is wrong, since the price is the price, and there's nothing else they can reference.
Since Delta eliminated award charts we've seen them increase award prices several times, and of course the only way you'd know is if you're tracking the prices. Just to give a couple of recent examples, they raised the cost of one-way business class awards as follows:
Delta's latest massive devaluation
Tiffany just pointed this out to me, as she was helping a client book an award ticket, and the price seems to have increasd mid-transaction. Delta has just raised the cost of partner award tickets significantly.
Delta seems to now be pricing award tickets higher when they include travel exclusively on partner airlines, and not Delta. This sort of follows United's devaluation a few years ago — with United's last big devaluation, they started charging more miles when the primary airline on an award is a partner airline.
In the case of Delta's award pricing, they seem to charge less if any travel on Delta is involved, even if it's just a very short segment. I'm not positive whether this is intentional or not…
How bad are the price increases?
Perhaps the best side-by-side comparison is for travel between New York and London in business class — flights on Delta are pricing out at 70,000 miles, while flights on Virgin Atlantic are pricing out at 85,000 miles.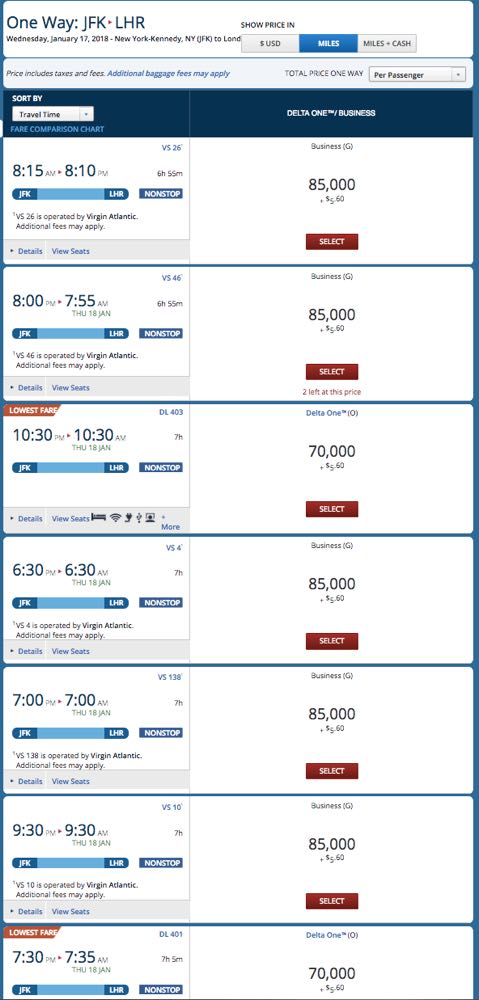 And let's not forget that close to departure Delta has even higher pricing for travel on some Virgin Atlantic flights. Boston to London on Virgin Atlantic costs up to 102,500 miles when booking close to departure.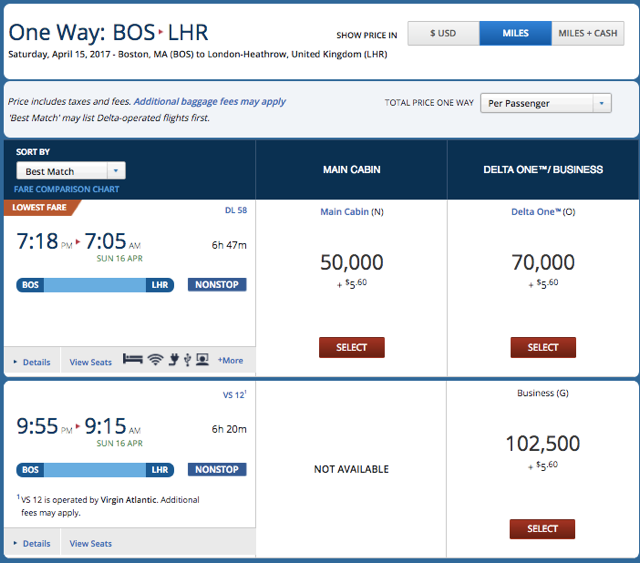 Shanghai to Los Angeles is pricing out at 80,000 miles on Delta (as before), or 95,000 miles on China Eastern.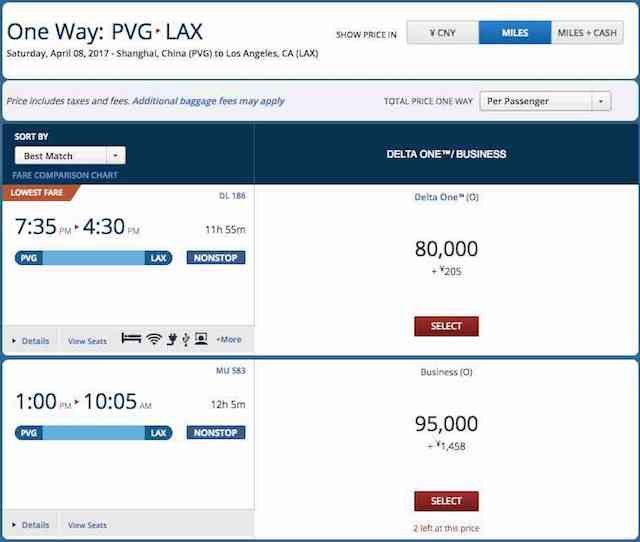 Meanwhile to Australia it looks like award prices in business class have increased from 95,000 miles to 115,000 miles.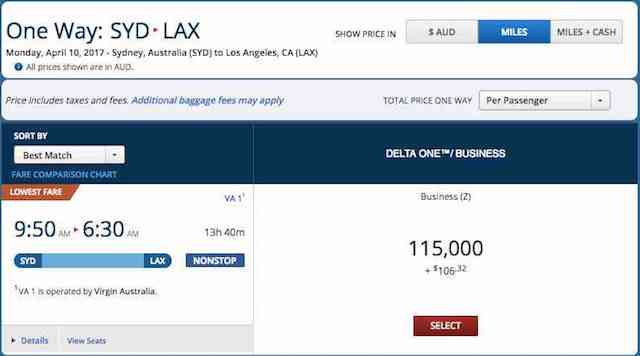 Traveling from Los Angeles to Taipei? Business class nonstop on China Airlines costs 95,000 miles, while if you're willing to connect and include a segment on Delta, the cost is 80,000 miles, as before.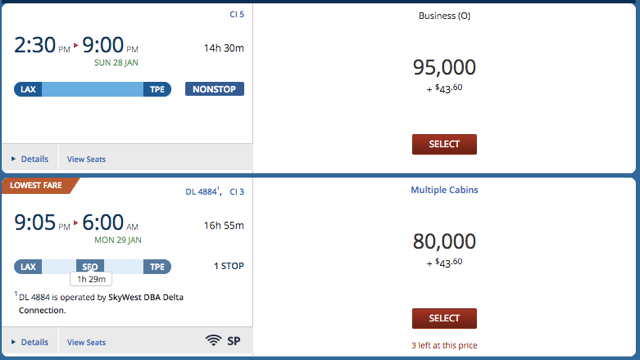 Going to South America in business class? Delta metal will cost you 75,000 miles, while partner metal will cost 100,000 miles.


Even tickets in economy on partner airlines have increased in cost. Want to fly from New York to Buenos Aires? It'll cost you 30,000 miles in economy on Delta, or 35,000 miles on Aerolineas Argentinas.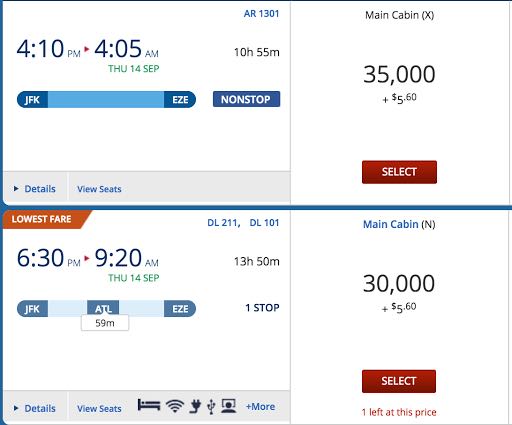 Bottom line
What a crappy thing for Delta to do. They've had award price increase after award price increase, but this is the most drastic one yet, as it seems to impact the cost of travel on all partner airlines. Beyond how negative this change is, the implementation is horrible. When United implemented higher pricing on partner airlines, the pricing was based on the "main" airline being used on the ticket.
Meanwhile with Delta's new system, adding a short connection on Delta lowers the cost of an award. What sense does that make?