Ever since Delta deleted their award charts overnight they've taken a rather opaque approach to award pricing. In news that will surprise absolutely no one, Delta SkyMiles has implemented an unannounced price increase on business class awards awards today.
I'm pretty sure this just happened in the last hour, so updates could still be trickling through the system, but at this point it looks like the price increase is limited to business class awards to Europe.
The number of SkyMiles required for a one-way award to Europe increases from 62,500 miles one-way, to 70,000 one-way, for travel effective January 1, 2017.
Look at the price difference for Los Angeles and Moscow on Aeroflot (which Ben and I just booked earlier today!), between December 31st and January 1st: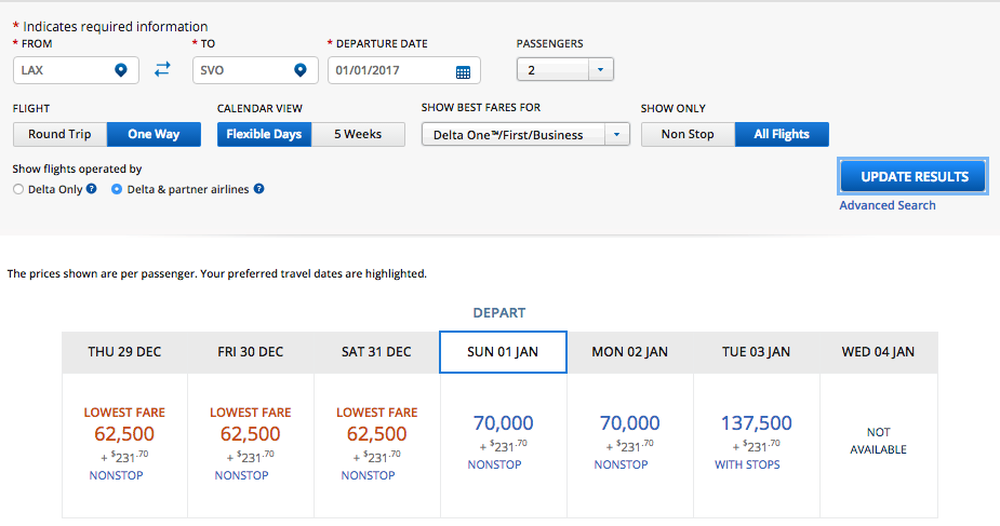 And it's not just Delta's fun "your origin city warrants a higher price to this destination city" logic that applies to awards where the airplane says "Delta" on the outside. This price increase impacts all the North American hubs that I checked, and European destinations on all partners.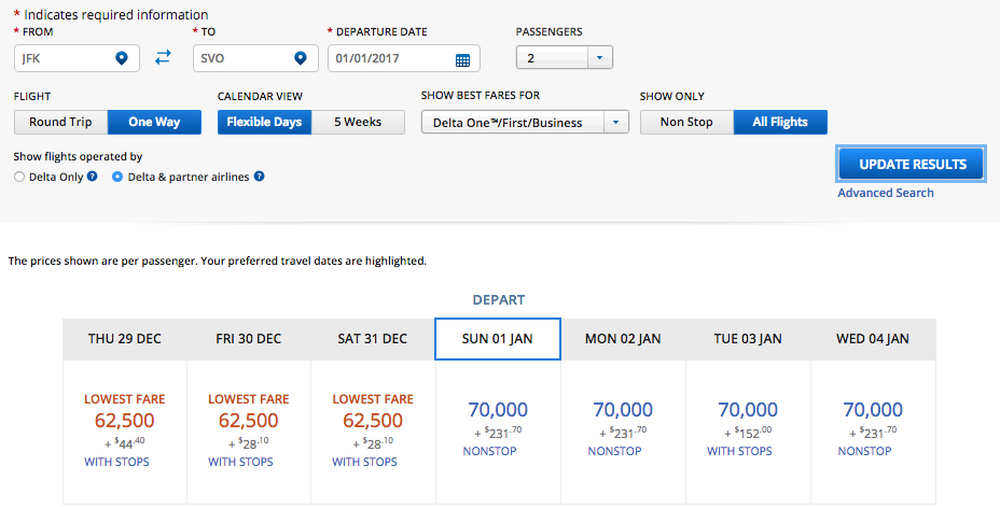 This brings the price of a business class partner award in line with what MileagePlus has been charging since 2014. I guess if nothing else it's nice to see Delta copying United for a change. 😉
The price increase doesn't seem to be limited to partner awards, however. 70,000 miles looks like the new "Low" price to Europe, barring an equally-unannounced sale.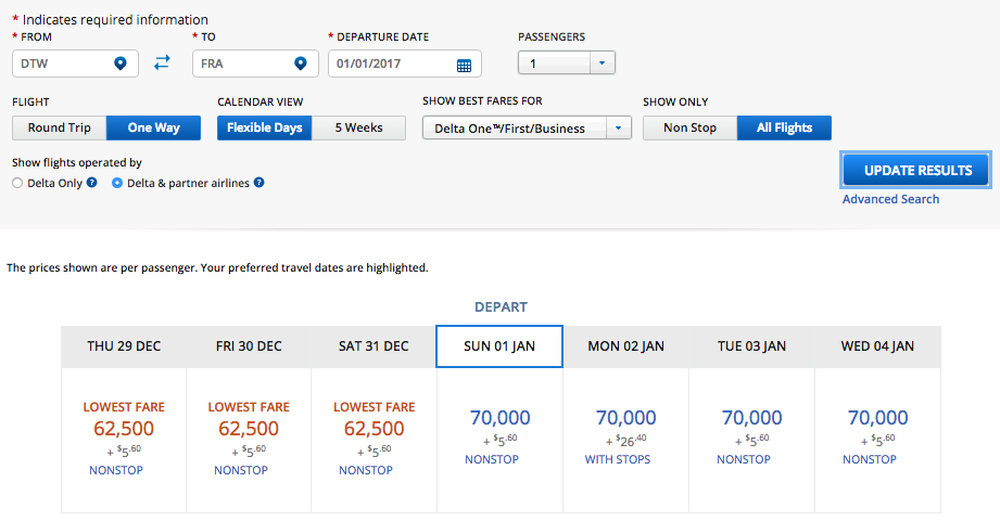 Again, this isn't route-specific: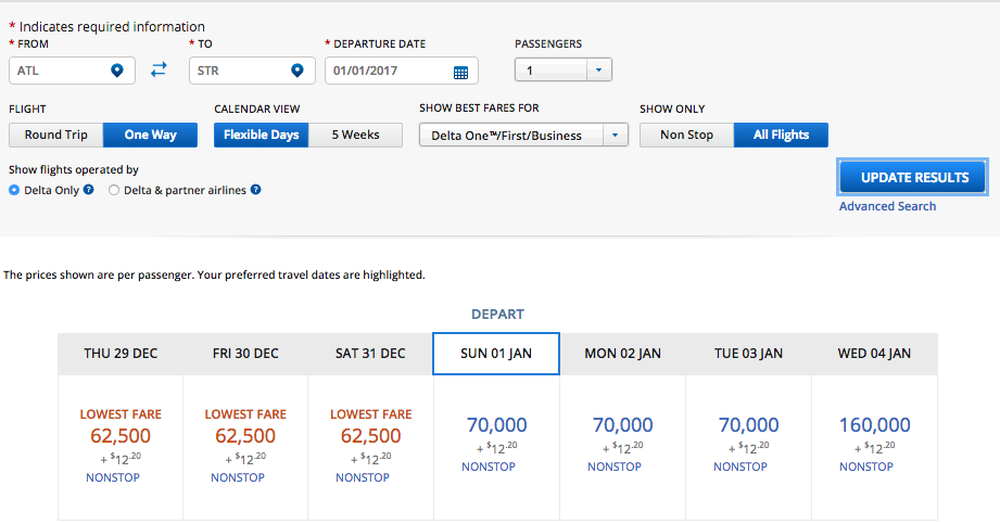 It's not a huge price increase, and one that I actually think is contextually reasonable. Delta SkyMiles will still offer access to some of the best business class products to Europe, and with better availability from hub cities than American or United can provide. So other than people who were in the process of transferring points to Delta to book awards when the new prices were loaded (sorry!!), this isn't tremendously impactful.
But it still grinds my gears that Delta changes prices (with no warning), and for given travel dates, rather than basing it off of when you book your ticket.
Bottom line
Delta has priced saver business class awards to Europe at 125,000 miles round-trip (or 62,500 one-way), for years now, so it's not surprising that they want to increase the award rates on these routes.
It's annoying, however, that this is an unannounced change, and is for travel effective January 1, 2017, versus tickets booked as of that date. Delta did the same thing earlier this year though, so while it's incredibly unfriendly to consumers, it's not exactly a new strategy for SkyMiles management.
Thoughts on this latest SkyMiles change?
(Tip of the hat to Jordan)