Update: Saudi Arabia will now start issuing tourist e-visas. Here are the full details.
Saudi Arabia most definitely isn't near the top of most peoples' list of places to visit, though it's near the top of mine. I love traveling to places that I'm fascinated by, rather than places that I've heard are awesome, or that are popular with tourists.
So I'd really love to see Saudi Arabia firsthand (beyond the airports, which I've flown through several times). The country is trying to boost non-religious tourism, and they were supposed to start issuing tourist visas as of April 1, 2018. I was ready to just about be the first tourist there.
We're now coming up on six month since the anticipated implementation date, yet they're still not issuing tourist visas. I haven't been able to get an updated timeline for when they'll start issuing visas, though I keep checking all the time to see if there are any updates.
As it turns out, there may be a creative way to get a Saudi visa at the moment. As noted by @fotograaf, Saudi Arabia is holding a Formula One race on December 15, 2018, and if you buy a ticket you qualify for an e-visa.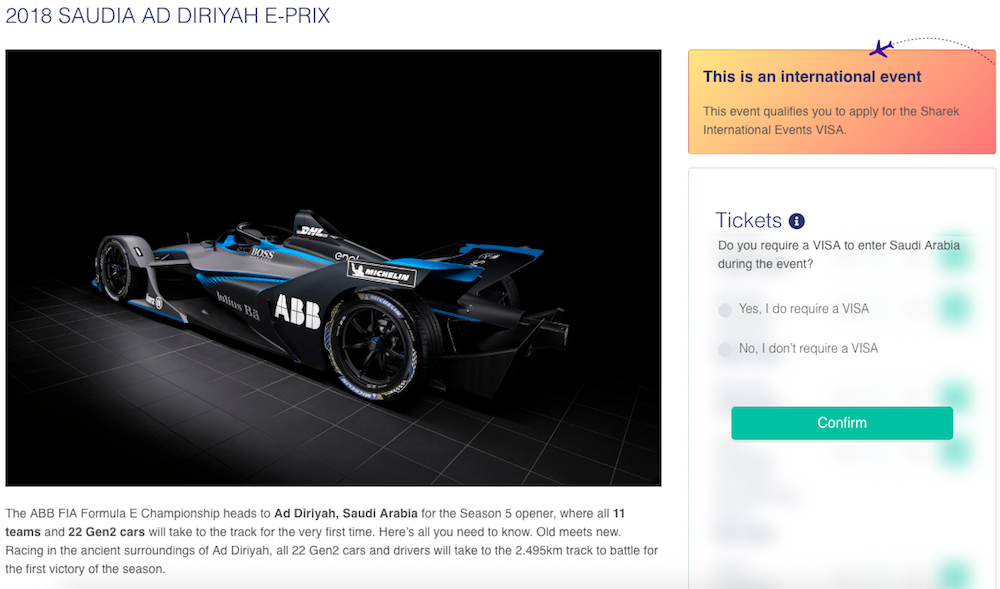 Best I can tell, tickets start at 395SAR, or about 105USD.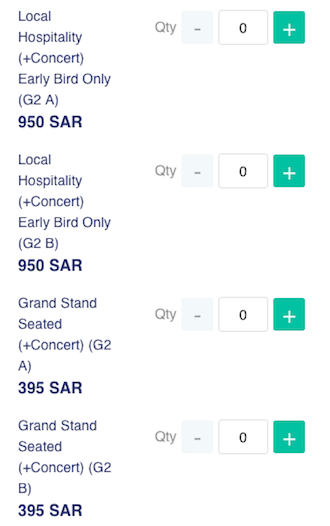 Bart shares that a visa costs 1035SAR, or roughly 275USD. The process of applying for an electronic visa takes about 15 minutes, and is then approved instantly.
Impressive how easy it was to request an e-visa for the Kingdom of Saudi Arabia via https://t.co/Q9KXKpQYe5 ! See you in Riyad in December? @OneMileataTime @theyhbu @garyleff @godsavethepoint @ZachHonig pic.twitter.com/sFzybGHp84

— Bart Lapers (@fotograaf) September 26, 2018
The December 15 date really doesn't work well for my schedule, though I'm really tempted to take advantage of this, since I wonder when Saudi Arabia will start issuing actual tourist visas.
If they want to get started with "taking off to the future," this would be a good time. 😉
So, who's joining us in Riyadh on December 15?