The information and associated card details on this page for the Carlson has been collected independently by OMAAT and has not been reviewed or provided by the card issuer.
Don't get me wrong, I feel like I'm coming out way ahead with Club Carlson, and that they're really too generous. Just for having the Club Carlson Premier Rewards Visa Signature Card, the second night of every award redemption is free, which is immensely valuable.
You also get Club Carlson Gold status for as long as you have the card, and during two of my three Radisson Blu stays this week I've been upgraded to a "Business Class" room. Wifi was free for all guests at each hotel, and was surprisingly high speed.
But one thing I'm kind of curious about is the in-room welcome gift that Gold members supposedly get.

For my first stay at the Radisson Blu Oslo Airport I received a fruit plate and a bottle of filtered water. Now as much as I like fresh fruit as an amenity, I'm not a huge fan of cut fruit that has possibly been sitting in the room all day without a plastic cover or anything (I checked in late at night). But it was a nice gesture, and again, I don't have high expectations of the amenity, but it was offered. Since Radisson Blu hotels don't seem to have complimentary bottled water as a brand standard, I really appreciated the bottle of water.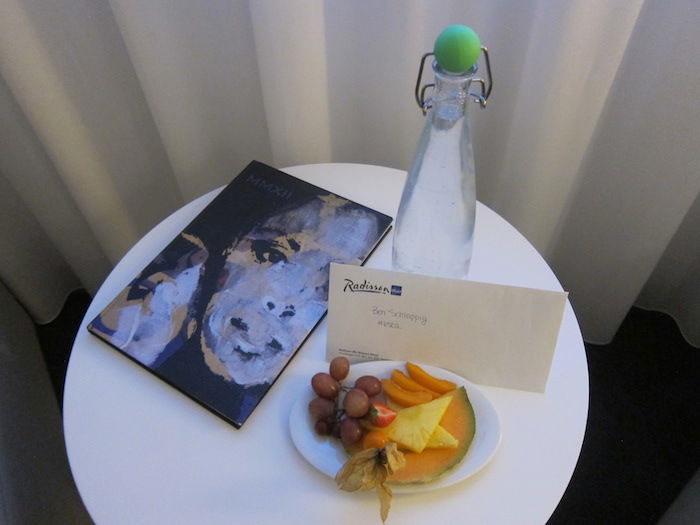 Interestingly, no welcome amenity was offered during my two stays in Iceland. As y'all know (and often call me out for), I'm not afraid to ask for what I'm "entitled" to. For example, at Starwood properties I do sometimes go to "battle" over upgrades.
Call me a prude, but I can't quite bring myself to ask for a welcome gift. To "welcome" means to "to greet (someone) in a warm and friendly manner," and I can't really bring myself to say "excuse me, I haven't received the gift intended to make me feel greeted in a warm and friendly manner — could you change that please?"
Anyway, not a big deal at all, but to those of you that are frequent Club Carlson guests, how often have you received a welcome amenity? When you don't receive it do you not ask for it, or are you like me and can't bring yourself to do it?
By the way, after three stays I'm generally impressed by the Radisson Blu brand, and love the value I'm getting out of my Club Carlson Premier Rewards Visa Signature Card. The key is to do research about the hotel you're staying at before checking in. The quality of hotels seems to vary wildly, but as long as it's a well rated property, I think you'll be happy. The value I'm getting out of points at Radisson Blu properties with the second night free is truly astounding.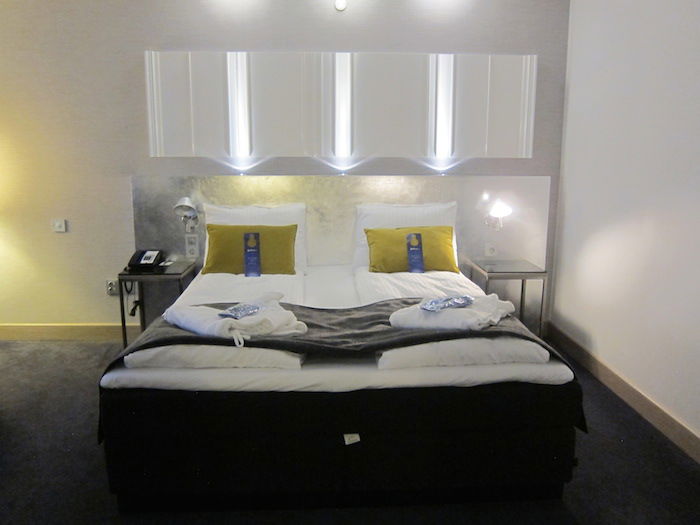 Nice Radisson Blu Oslo Airport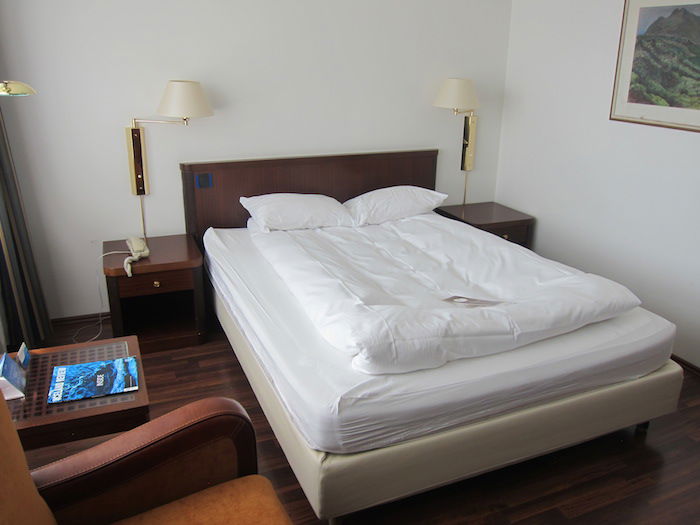 Not-so-nice Radisson Blu Saga Reykjavik