The US Amex Centurion Lounges are in a completely different league than any domestic lounge operated by a US carrier. Perhaps my biggest complaint is that they're so popular, which tends to cause overcrowding. Access to the Centurion Lounges is one of the best benefits of a premium credit card with lounge access. These lounges in Dallas, Las Vegas, Miami, New York, San Francisco, and Seattle, are some of my favorite.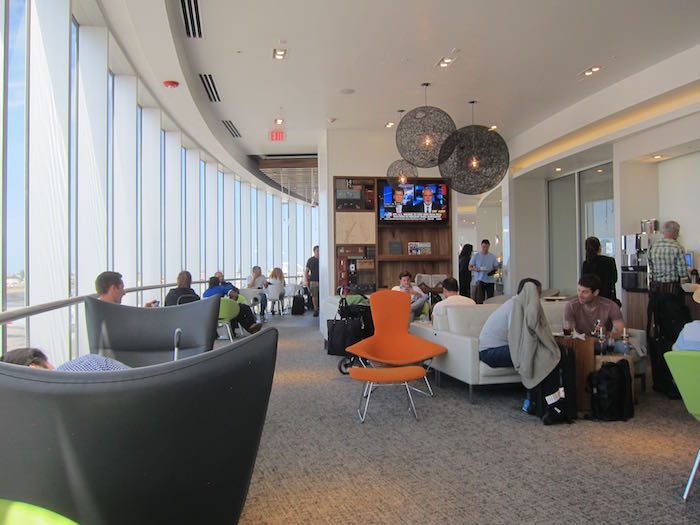 Amex Centurion Lounge Miami
Amex also has some Centurion Lounges outside the US. I've visited the ones in Sao Paulo and Sydney. While the lounge in Sydney is fairly nice (though not as nice as the US locations), the lounge in Sao Paulo is abysmal.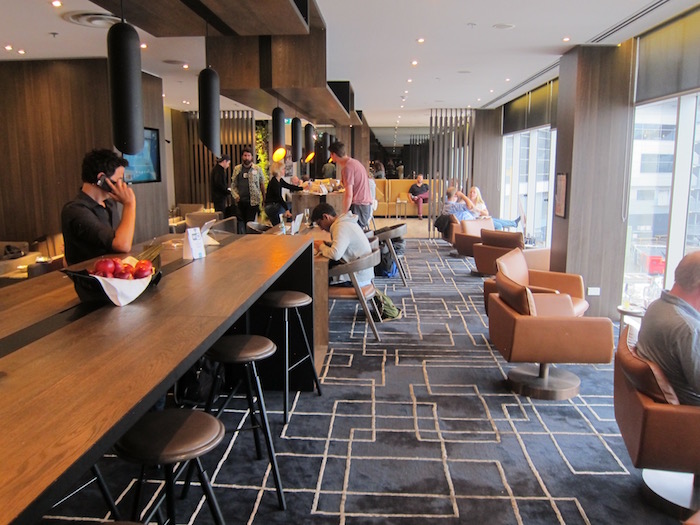 Amex Centurion Lounge Sydney
Well, yesterday I was transiting Mexico City, and decided to briefly check out the Centurion Lounge there. I used the one in Terminal 2.
The decor in the lounge was fine, at least compared to everything else in the terminal.

Amex Centurion Lounge Mexico City
I was pleased to see they had a spa, which offered 15 minute complimentary treatments. To my surprise there was no wait at all, and I was able to get a treatment immediately. The 15 minute massage was incredible, and was on a massage table (rather than chair) with oil.

Amex Centurion Lounge Mexico City spa 
Then I started looking for the buffet, but couldn't find one. Within moments of sitting down a server came by to offer me a menu… and everything on it had prices.
As it turns out, the Centurion Lounge Mexico City charges for food. Now, the prices are reasonable — I paid ~7USD for an excellent order of french toast.

Amex Centurion Lounge Mexico City breakfast 
Still, I find the lack of consistency a bit bizarre. It seems especially strange to offer complimentary spa treatments, and then to charge for food.
You have to pay for your purchase using an American Express Card. So when it came time to pay, the server proactively told me "you have to tip in cash." Well, I didn't have anything less than a 20USD bill, so that was a bit awkward, since I couldn't really tip him (unless I was going to tip him 300% of my purchase price).
Still, all things considered I was pleasantly surprised by the quality of the lounge (at least compared to Sao Paulo, and compared to what I had previously heard about the lounges in Mexico City). The spa treatment was a pleasant surprise, while having to pay for food seemed a bit strange.
The Aeromexico Lounge next door had the opposite policy — they had complimentary food, but offer paid spa treatments.