It's a big day for Amex Centurion Lounges, as new access restrictions are being put in place. I'm mighty curious if these changes will make a difference, so I'm hoping OMAAT readers can chime in below with their experiences visiting these lounges.
Are Centurion Lounges now less crowded?
Amex Centurion Lounges have been wildly popular for years. They're known for their nice decor, good hot food, wide variety of drinks, and extra amenities, like shower suites and spas. While lounge crowding has become a more common issue across the board in the past couple of years, Amex Centurion Lounges have had consistent crowding issues long before that, given the number of people who want to use them.
Over the years, Amex tried to implement all kinds of policies to help with crowding, ranging from limiting when you can access these lounges, to no longer selling access to non-eligible Amex cardmembers, to adding limits on family access.
However, no change has been as drastic as what we're seeing now. As of February 1, 2023, those with the Amex Platinum Card can no longer bring guests into Centurion Lounges unless they spend at least $75,000 per year on the card. Those not eligible to bring complimentary guests will now need to pay $50 per guest (or $30 for guests under 18).
There's no denying that this is the most significant measure Amex has taken so far to control Centurion Lounge crowding. The big question is whether it will work.
So that's where I'm hoping OMAAT readers can chime in. If you visit a Centurion Lounge in the coming days:
Are you noticing any crowding changes compared to before the policy was put in place? Is crowding the same, marginally better, or much better?
Are you noticing a lot of confusion among people checking in about the new policy? Are people confused about the rule, and/or confused about whether they spent $75K on the card in the year? Are people actually paying to bring in guests?
How exactly are the front desk agents at Centurion Lounges approaching this? If you come with guests, do they immediately ask if you've spent $75K on the card, or do they just not saying anything, scan your card, and then verify eligibility?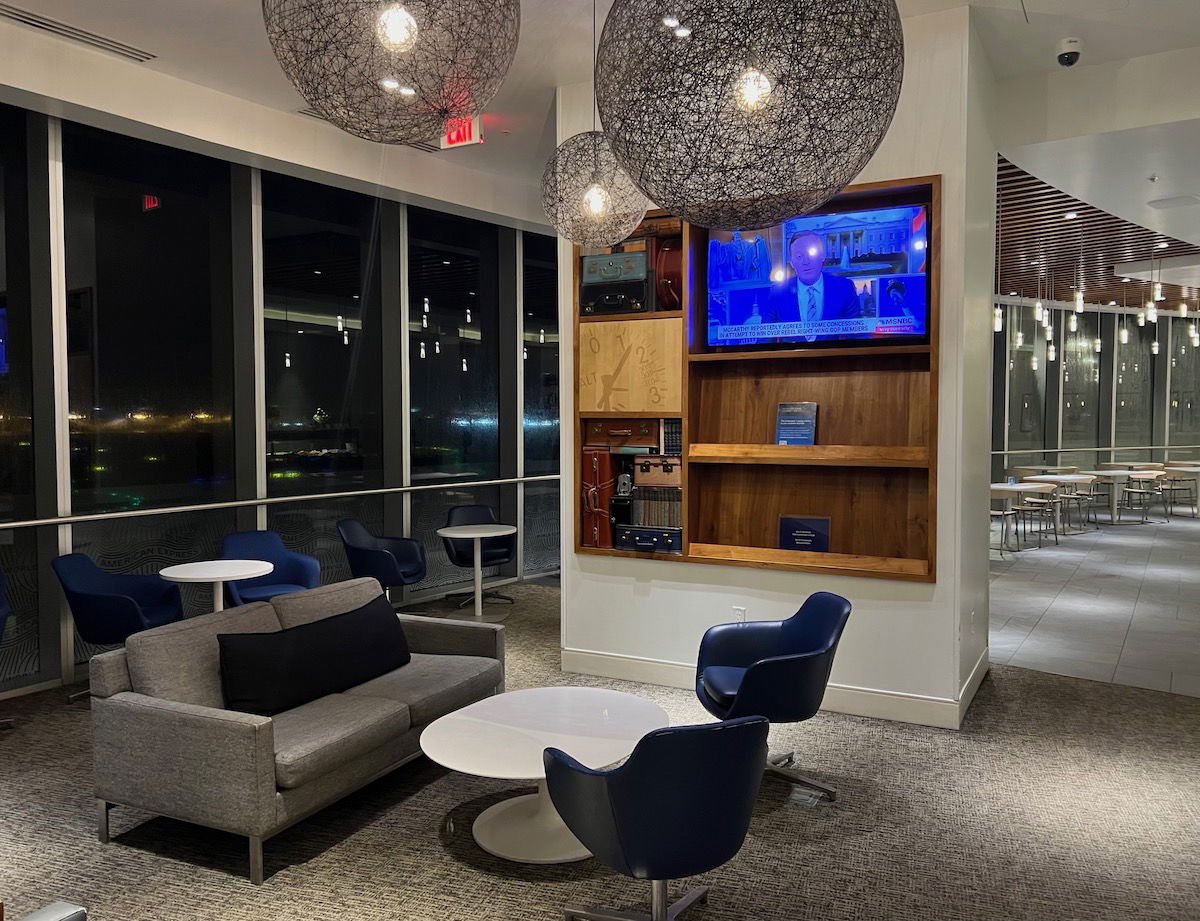 My prediction on Amex Centurion Lounge crowding
This is purely speculation on my part, but my guess is that this new policy change will mildly help with crowding. I don't think Amex Centurion Lounges will suddenly be an oasis of calm, but I think they might not be quite as slammed during peak periods. In other words, I'd guess crowding will be reducing by maybe 5-10%, and not by 50%.
What's my logic? Not to generalize too much, but broadly speaking:
A large part of the Amex Platinum consumer base is people who have had the card for decades, who consider it to be prestigious, and who use their Amex Platinum to pay for everything, with little regard for the rewards structure; most of these people probably meet the $75K spending requirement
These changes will mostly impact more of the internet savvy people who try to maximize credit card rewards, and have the Amex Platinum primarily for the perks; however, since these people are more likely to learn about maximizing credit card rewards, they may already have authorized users on the Amex Platinum, which is a way to get around this
I think the biggest change we'll see is fewer families with young children, but that wasn't exactly a large percentage of Centurion Lounge guests before
There are some people who haven't visited Amex Centurion Lounges much (despite having access) due to crowding, so it's possible some of those cardmembers will be checking out these lounges again, to see how things have changed
Anyway, that's my best guess as of now, though I'm curious to hear some reports from those actually visiting lounges in the coming days.
Amex's app has a useful Centurion Lounge crowding tracker, so it's interesting to take a look at that this morning. Looking at the East Coast Centurion Lounges as of 7AM, the Centurion Lounges New York LaGuardia and Philadelphia are "almost full," the Centurion Lounge Miami is "very busy," and the Centurion Lounge New York JFK is "a little busy."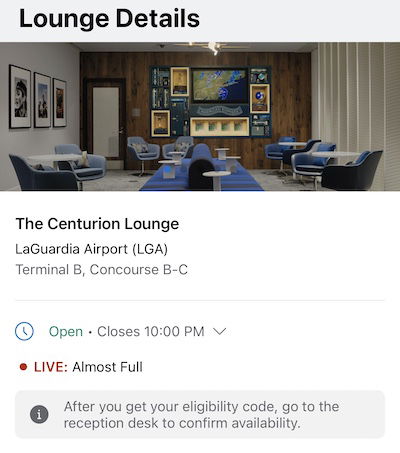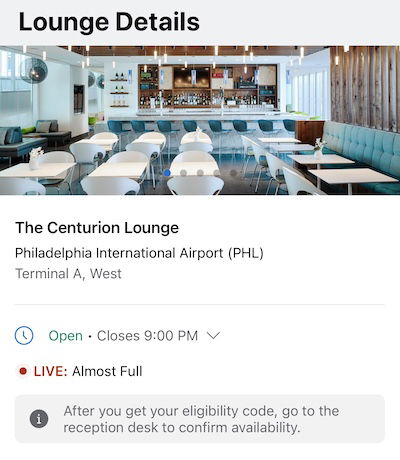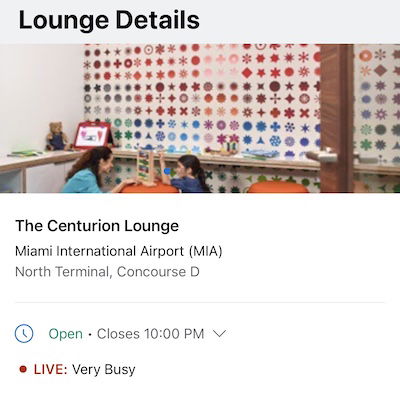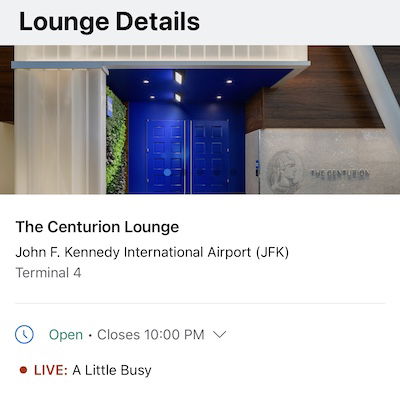 That's not exactly very encouraging when it comes to there being material changes, especially on a Wednesday morning in early February (hardly a peak travel period).
Bottom line
Amex has instituted its most drastic measure yet to limit crowding at Centurion Lounges. Amex Platinum cardmembers can no longer bring guests into Centurion Lounges unless they spend at least $75K per year on the card.
Crowding was an issue at Amex Centurion Lounges, so this was a sensible change, in my opinion. The big question is how big of a difference this will make.
If you've visited an Amex Centurion Lounge since the new access restrictions were put in place, what did you notice? What are you predicting in terms of the changes to crowding?