Cathay Pacific is becoming the third airline in the past few months to scale back first class. Just a few months ago Korean Air announced that they'd cut first class on dozens of routes, while Asiana announced that they'd eliminate first class altogether.
So, what is Cathay Pacific changing?
The current state of Cathay Pacific's first class
Cathay Pacific is an airline that has mostly remained pretty steady when it comes to their approach to first class. They're not eliminating it, but also not growing its footprint.
Currently Cathay Pacific only has first class on select Boeing 777-300ERs. Last I checked, the airline has first class on 32 of their 777s, which is well over half of their 777 fleet.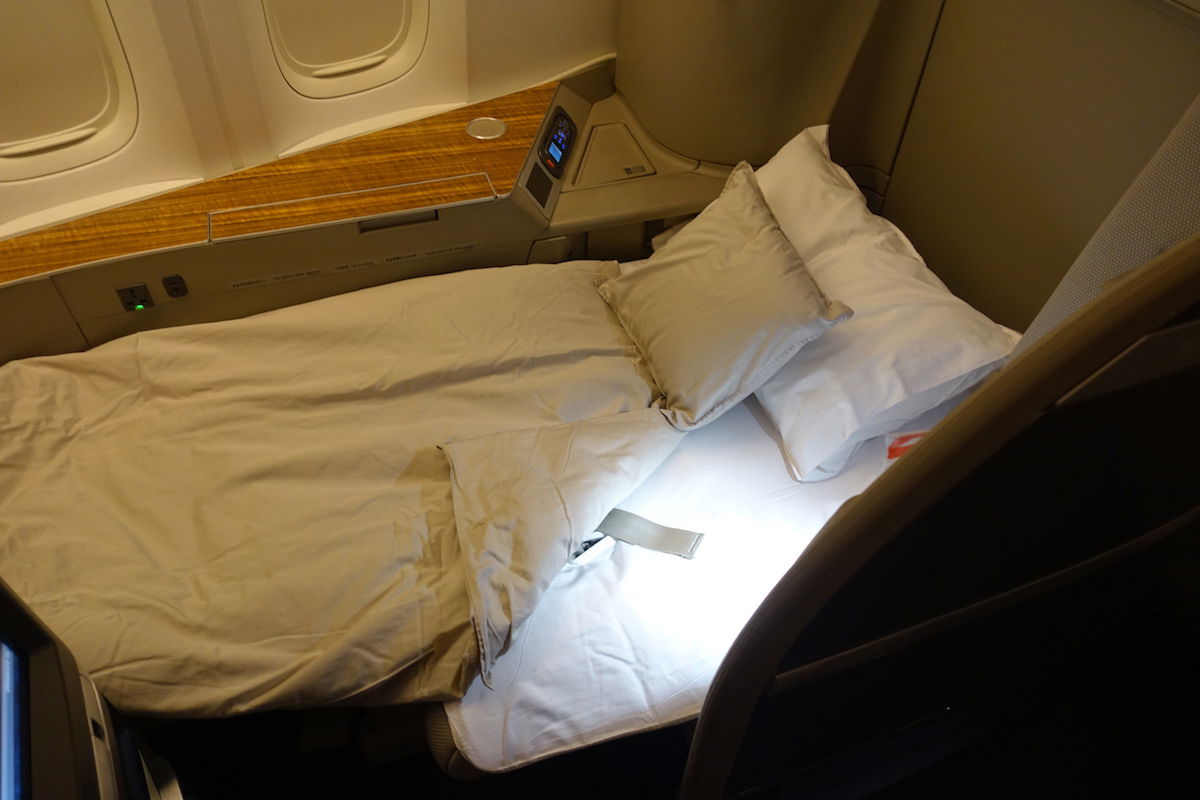 Cathay Pacific's 777 first class
They offer first class in premium markets, mostly on long haul routes, including to London, Los Angeles, New York, Paris, etc.
Up until now the airline has selectively offered first class on routes within Asia:
They've pretty consistently offered first class to Tokyo Haneda and to Beijing
They've also selectively offered first class in other markets, including to Bangkok, Shanghai, Singapore, and Taipei
It has always been a real treat when you could find a route within Asia featuring first class, especially if booking as part of a long haul first class award.
Cathay Pacific eliminating first class on most short haul routes
As of this week, Cathay Pacific will no longer sell first class on any regional routes, with the exception of flights to Beijing and Tokyo Haneda.
For the most part Cathay Pacific isn't actually changing around aircraft assignments. That's to say that other regional routes will still feature planes with first class cabins. However, the airline simply won't sell first class seats on those flights.
Rather select passengers (presumably elite members in their loyalty program) will be able to assign those seats at no additional cost when flying business class.
Service will be the same at all first & business class seats on these flights. Rather than having two first class flight attendants, they'll have a total of seven flight attendants to serve the first and business class cabins.
What's Cathay Pacific's motivation for this change?
On the most basic level I suspect they're cutting first class on most of these routes because the demand was limited. I imagine the cabin was largely full of people upgrading or on award tickets.
I'm sure if any of these other routes were consistently selling out first class cabins then they wouldn't be cutting them.
There are a few other considerations, though:
Cathay Pacific sometimes has aircraft swaps on regional flights (if a long haul plane goes mechanical they'd rather take a plane from a regional flight than cancel a long haul flight), so this created a challenging situation when they had to downgrade first class passengers and pay compensation
The incremental catering and staffing costs probably just weren't worth it
Aside from Tokyo Haneda and Beijing, the other routes don't feature first class regularly enough for there to actually be consistent demand; it often wasn't even a daily flight that featured first class, but often just a few flights per week
Bottom line
I don't consider this to be a huge deal, and see why Cathay Pacific made this change. These routes mostly didn't have a lot of first class demand, and on top of that there were often last minute swaps.
Now they'll be able to instead exceed expectations by offering these first class seats to business class passengers.
I'd say the much bigger "premium" issue that Cathay Pacific has on short haul flights is their huge inconsistency. Some planes are operated with long haul planes, featuring fully flat beds with direct aisle access.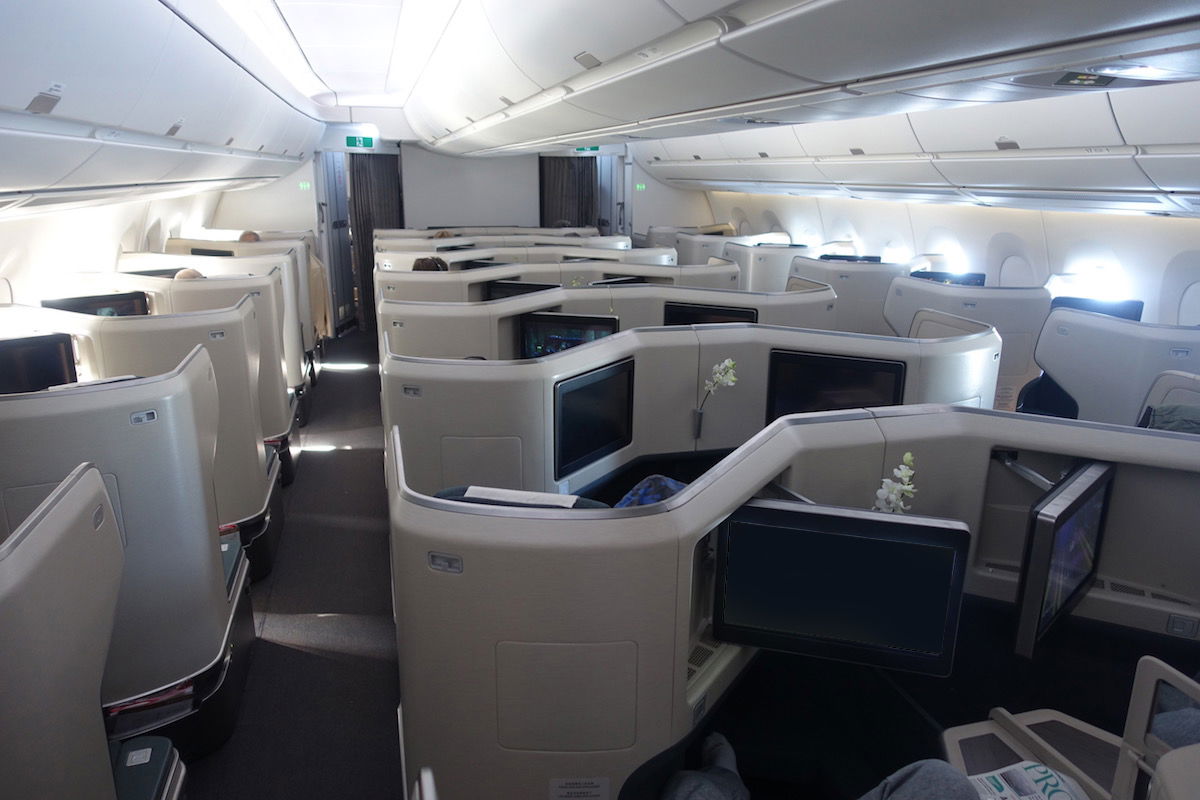 Cathay Pacific's A350 business class
Meanwhile other routes are operated with regional planes, featuring regional seats that are quite uncomfortable.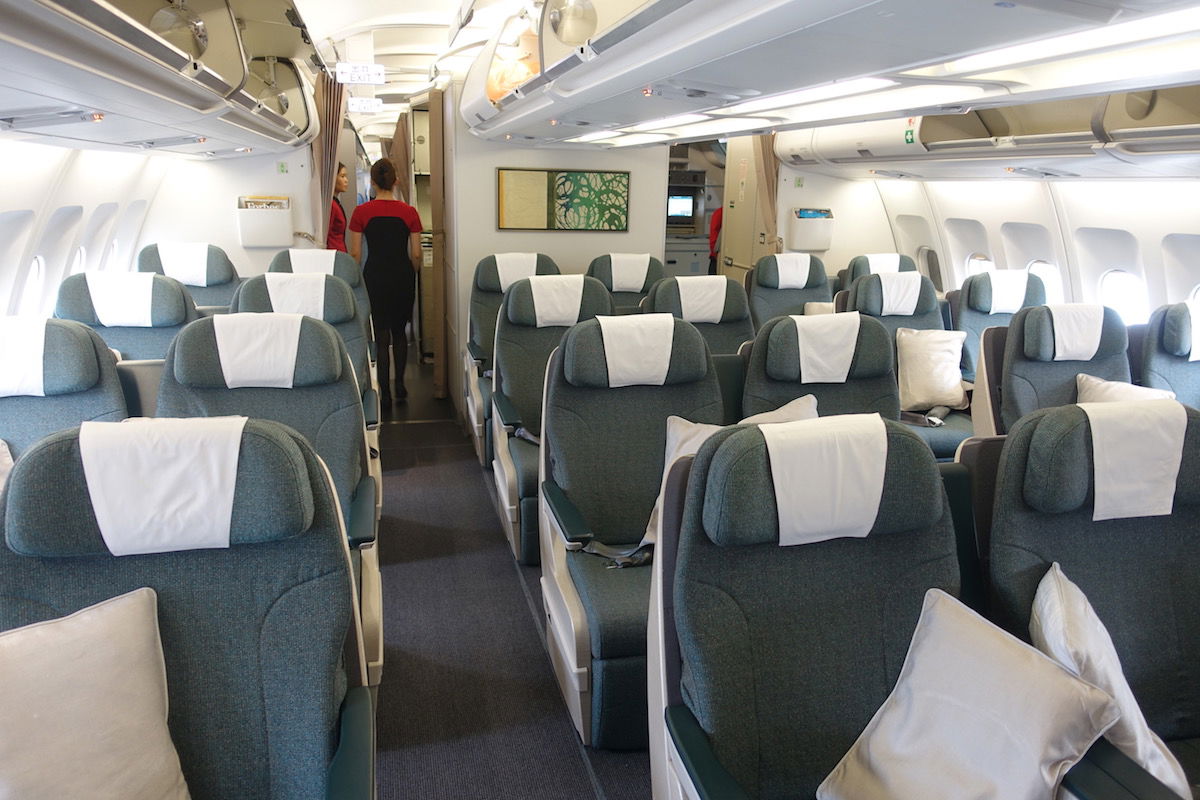 Cathay Dragon's A330 business class (same as Cathay Pacific's)
The difference between these experiences is night and day. With Cathay Pacific it's not like the US where premium markets have premium planes, but rather you'll find aircraft assignments to largely be pretty random.
What do you make of Cathay Pacific's decision to eliminate first class on most regional flights?