With Hong Kong starting to gradually reopen to visitors, Cathay Pacific is resuming selling first class. Ahhh, miles & points nature is finally healing! 😉
Cathay Pacific resumes first class on London route
At the start of the pandemic, Cathay Pacific grounded much of its fleet, and also stopped selling first class. This was for a couple of reasons:
Cathay Pacific only has first class on its Boeing 777s, and the airline grounded most of its 777s, instead focusing on primarily flying Airbus A350s
There just hasn't been much demand for paid first class, so the airline decided it was more economical to just stop selling the product altogether, to save on staffing, the onboard product, ground services, etc.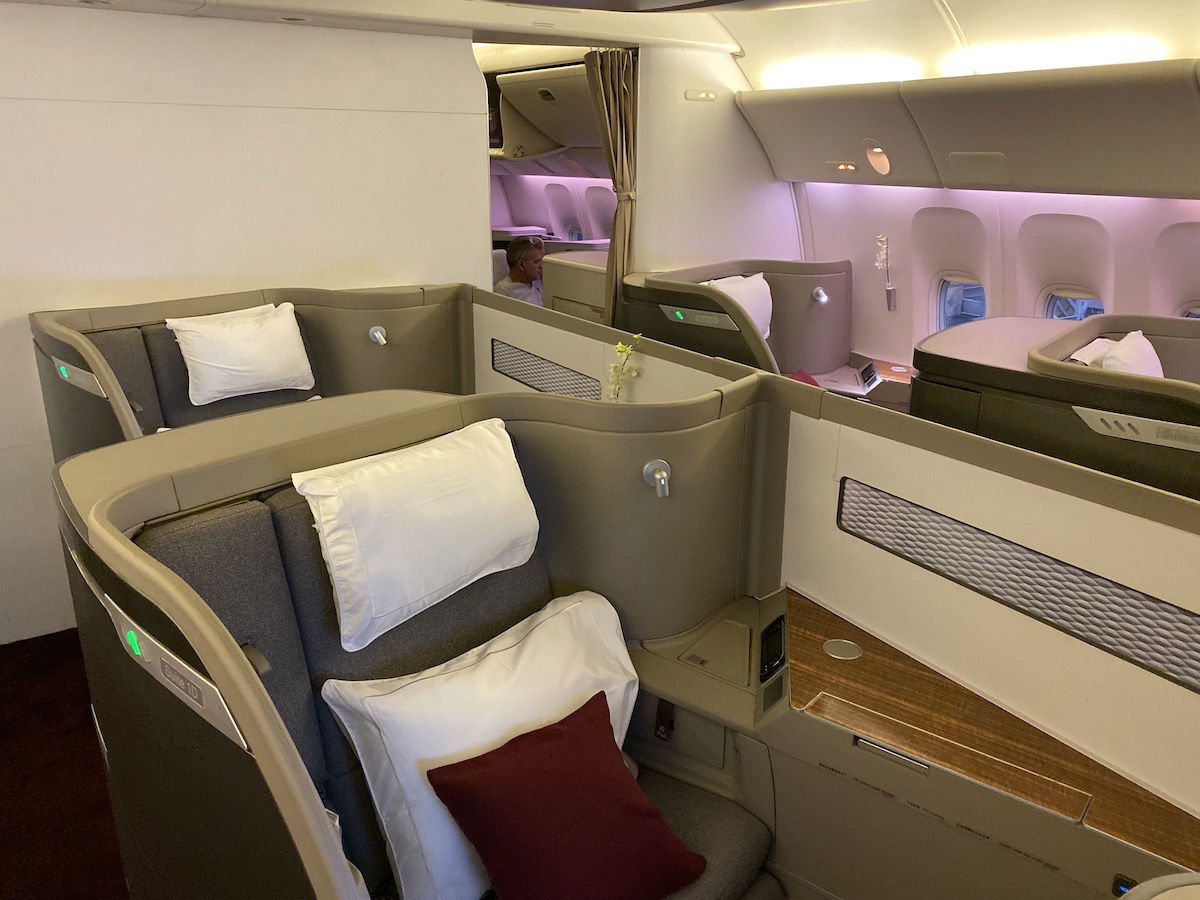 Interestingly Cathay Pacific has actually been flying some Boeing 777-300ERs with first class, so some lucky business class passengers have been able to assign those seats at no extra cost, while still receiving business class service.
After a suspension of over 2.5 years, Cathay Pacific will finally be bringing back first class. For flights as of December 5, 2022, Cathay Pacific is once again selling first class on one of its daily flights to London Heathrow. Specifically, first class is for sale on the following frequency:
CX251 Hong Kong to London departing 10:20PM arriving 5:00AM (+1 day)
CX252 London to Hong Kong departing 11:15AM arriving 7:00AM (+1 day)
Cathay Pacific first class is one of my favorite first class products in the world. While it's not the most private seat out there, it's such a well-rounded experience.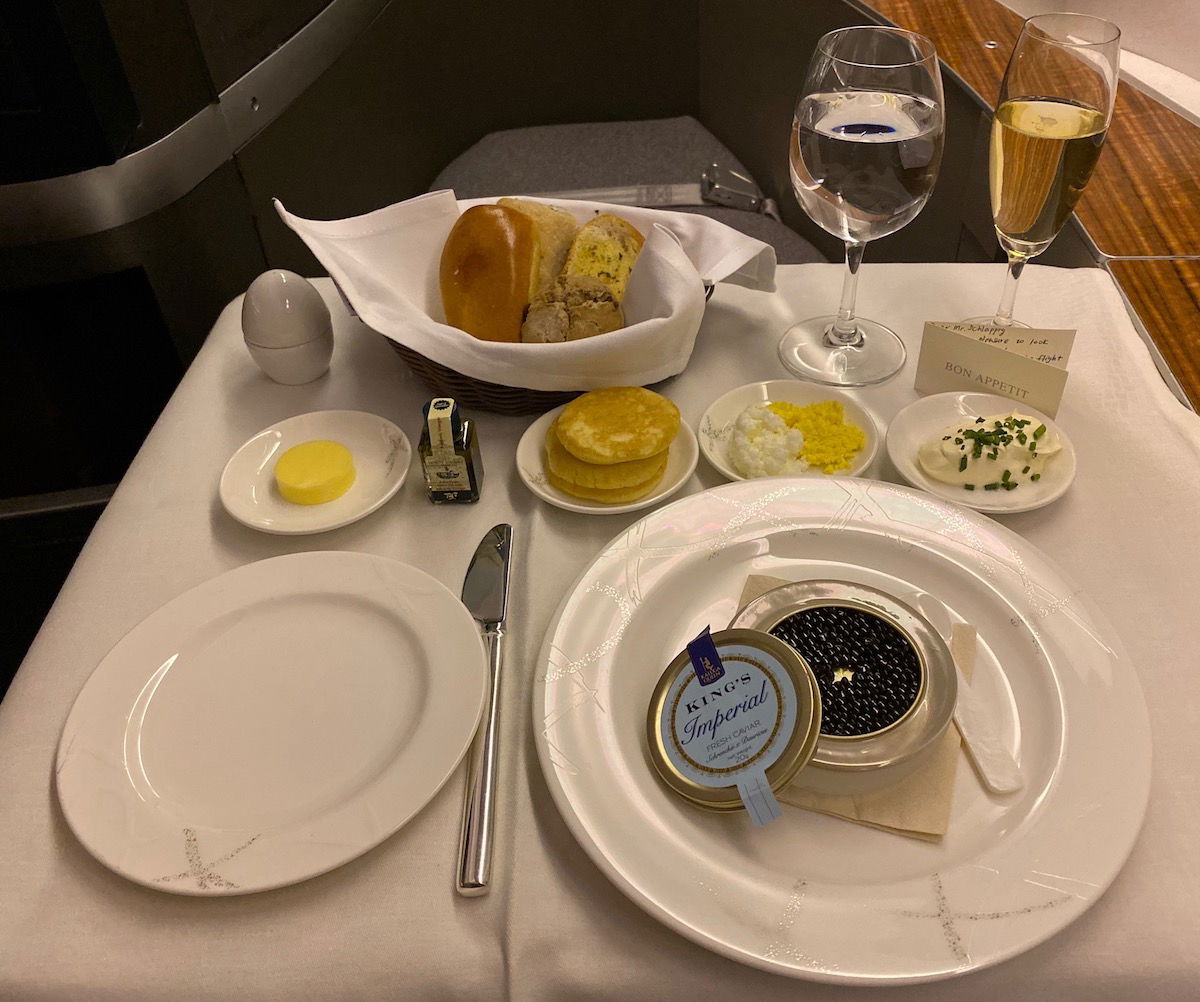 Funny enough for the past several months, there has been one creative way to enjoy Cathay Pacific's first class, sort of. Qatar Airways has been leasing some Cathay Pacific 777s, and has been offering first class. Let's call it Qatar Pacific first class.
When will first class return to other routes?
So far Cathay Pacific has only formally announced the return of first class on a single daily London frequency. However, I'd be willing to bet that first class will be making a comeback on a lot more routes shortly:
There are economies of scale here, so if the airline is going to resume first class on one route, it might as well resume first class on more routes, as demand recovers
Cathay Pacific has almost exclusively been flying Airbus A350s to the United States for the past couple of years, but over the coming months Cathay Pacific is shifting a majority of US routes back to the Boeing 777, though first class isn't yet on sale
Rumor has it that Hong Kong plans to ease most travel restrictions as of later this year, and I wouldn't be surprised to see a return of first class coinciding with that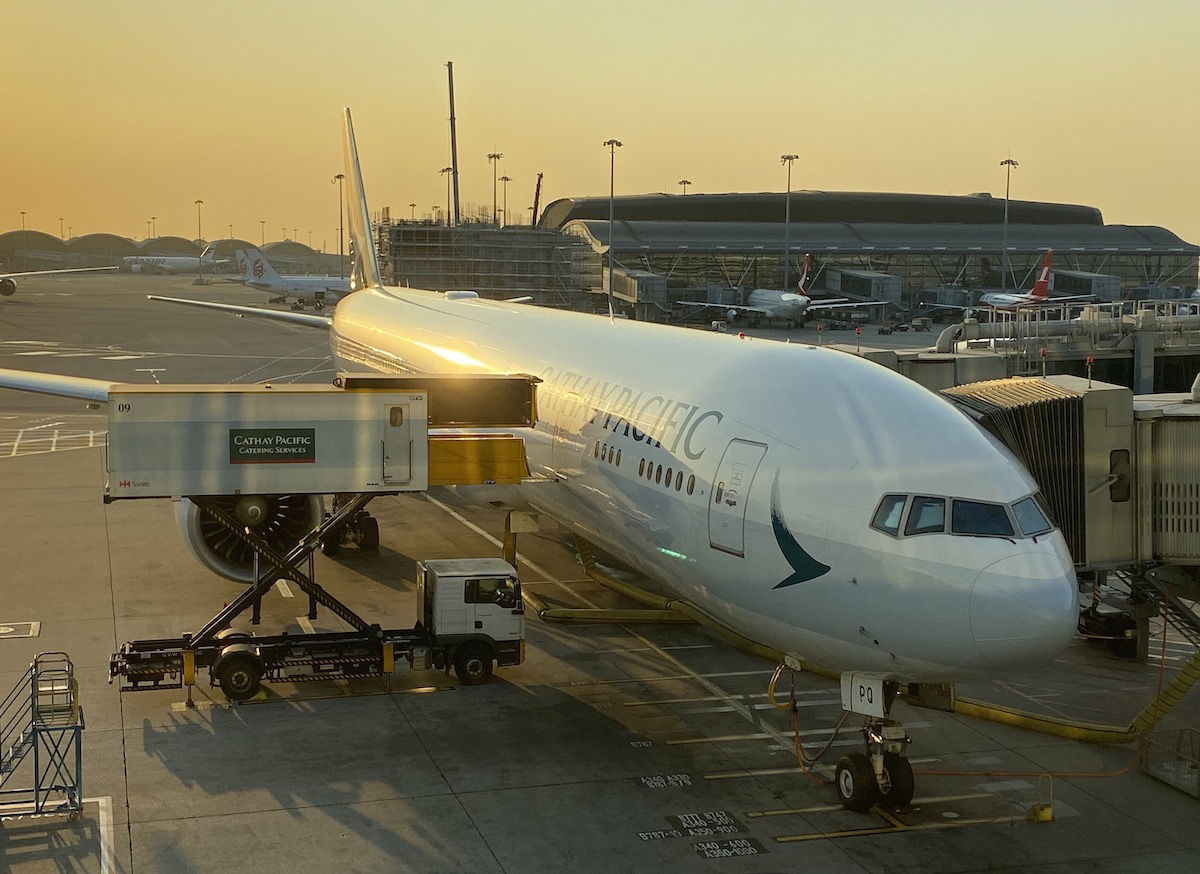 Cathay Pacific still hasn't reopened its Pier First Class Lounge in Hong Kong, which I rank as one of the best in the world (and it has also historically been accessible by oneworld Emerald members). I sure hope that we see that reopen soon — I imagine that will happen as the sale of first class is resumed on more routes.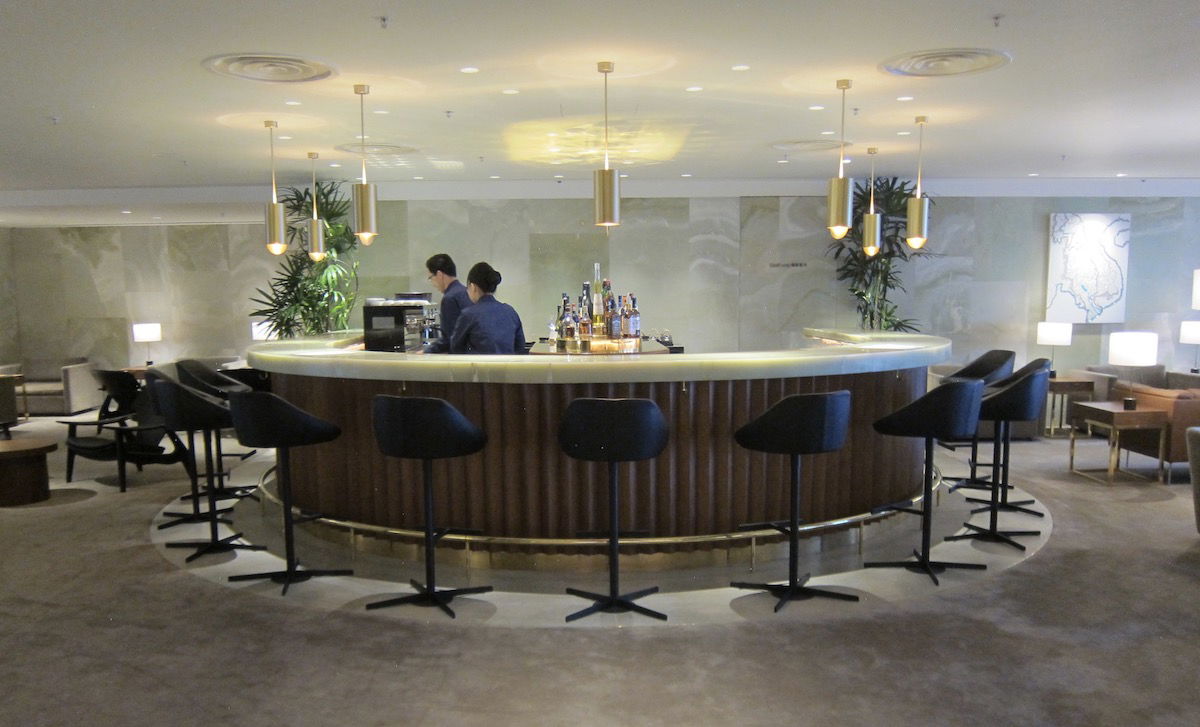 Bottom line
After a nearly three year suspension, Cathay Pacific will be resuming first class as of December 2022, on the Hong Kong to London route. While the airline has been flying 777s with first class, it hasn't actually been selling the cabin since the start of the pandemic.
I wouldn't be surprised to see Cathay Pacific resume first class on a widespread basis in the coming months, especially if Hong Kong further eases travel restrictions.
When do you think Cathay Pacific will bring back first class on more routes?