Hello from Egypt!
I'm finishing up a week in Egypt — this is my first time visiting the country. Cairo airport is famous in frequent flyer circles for several things — having very cheap premium fares, and having some very unusual passenger experiences, which can be either wonderful or terrible depending on your luck.
I have transited Cairo only once before, flying EgyptAir from Addis Ababa to London (via Cairo). Even within the same terminal, with my onward boarding pass in hand, the transfer experience was a horrible mess — I had a three hour transfer, flying business class and still barely made my flight.
They funneled every transit passenger through a single transit security lane which resulted in several lines from different parts of the terminal trying to merge into one with thousands of people all trying to make their flights. People were arguing and physically fighting within the lines and when I finally reached the security checkpoint they weren't even checking anything!
So I was nervous about actually entering the country given both my previous experience, and the crazy stories I have read from Ben and others.
But I was also excited because I was hoping it would at least be an entertaining story to share with you guys.
I've used Cairo airport twice in the last week or so, arriving internationally, and then departing domestically.
So what happened?
Well, both times the airport was a pleasure to use, and I wasn't even using the new terminal 2.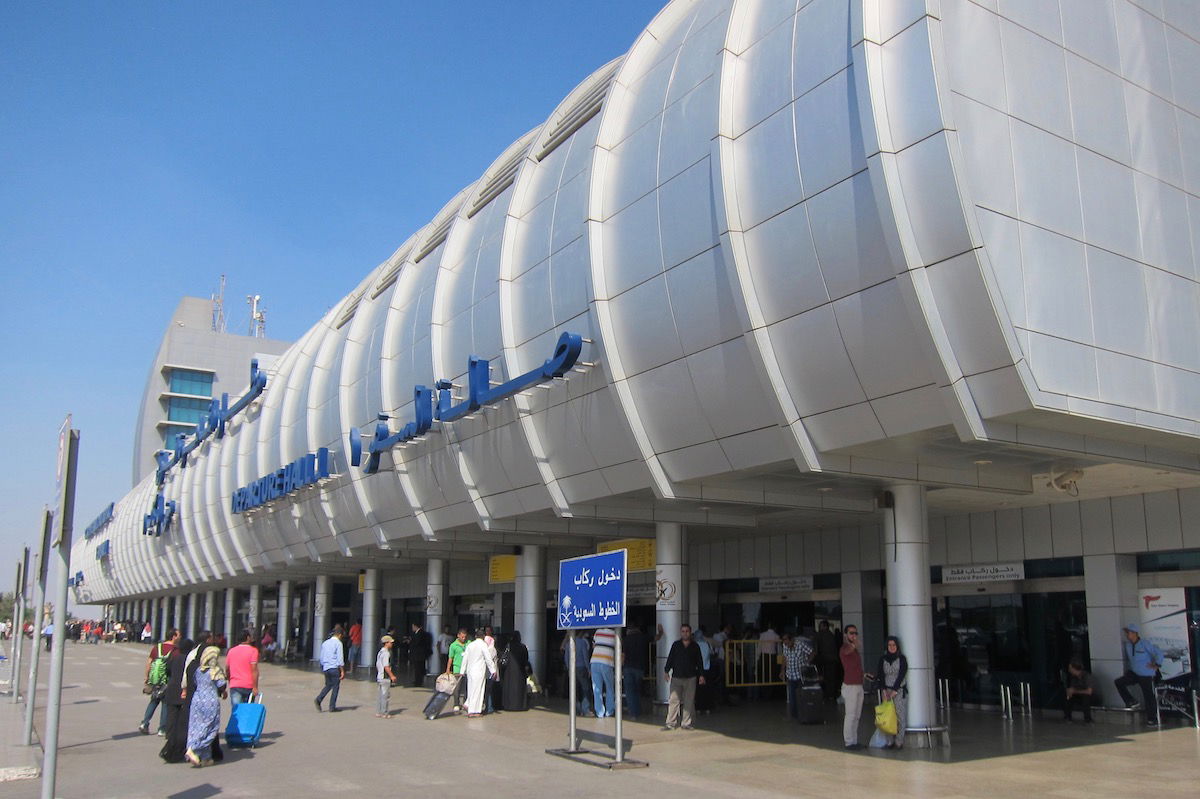 Arriving internationally into Terminal 3
I flew from Tunis to Cairo on EgyptAir and shared my experience of checking in when the name of the booking did not match the name on my passport.
We landed on time and deplaned at a remote bus gate, which was the only unpleasant part of the experience. The bus took us to the terminal. I had arranged a hotel transfer with the tour company I was starting the tour with the following day, and had provided them with my flight number.
When we walked into the terminal, something I had never experience before happened. Before we reached immigration (and just after we entered the terminal building), I saw my tour representative waiting in the corridor.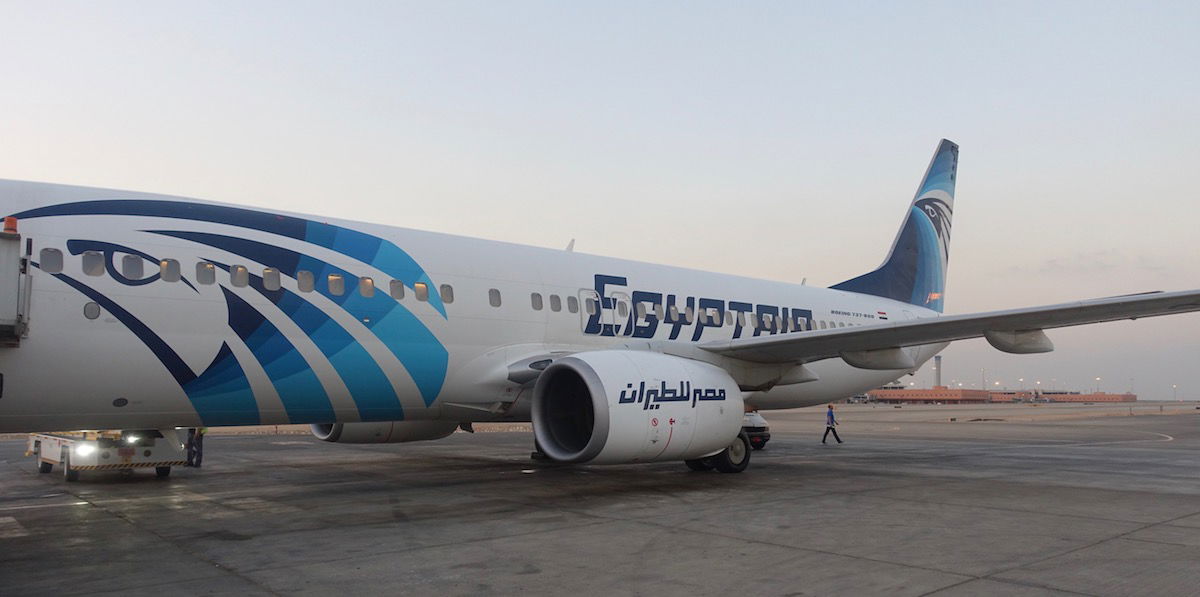 I did a double take wondering if he had been on our flight or something. He hadn't, he was waiting for us, and privately walked us through the rest of the arrival experience, from organising our visa, to immigration to the baggage hall where we bought a local sim so I would avoid the problems I experienced in Morocco.
He asked me why I was looking so confused to which I asked him how he was able to pick up passengers before immigration — he just replied 'that's how we do things here.' I know that for people who pay for a special VIP arrival service that they are met often at the plane door.
But we had not paid for any special treatment — we had just booked a standard hotel/tour transfer.
I was also very pleased to be escorted into an almost deserted T3 immigration hall at 4pm on a Saturday. There was no queue there, or at the visa counters, so we were downstairs and out the door within minutes.
I'm not sure if we were just lucky with the time of day/week, but the arrival experience (even without the escort) was a breeze, and though the terminal was dated it was a very pleasant, calm and I would even say perfectly organized experience.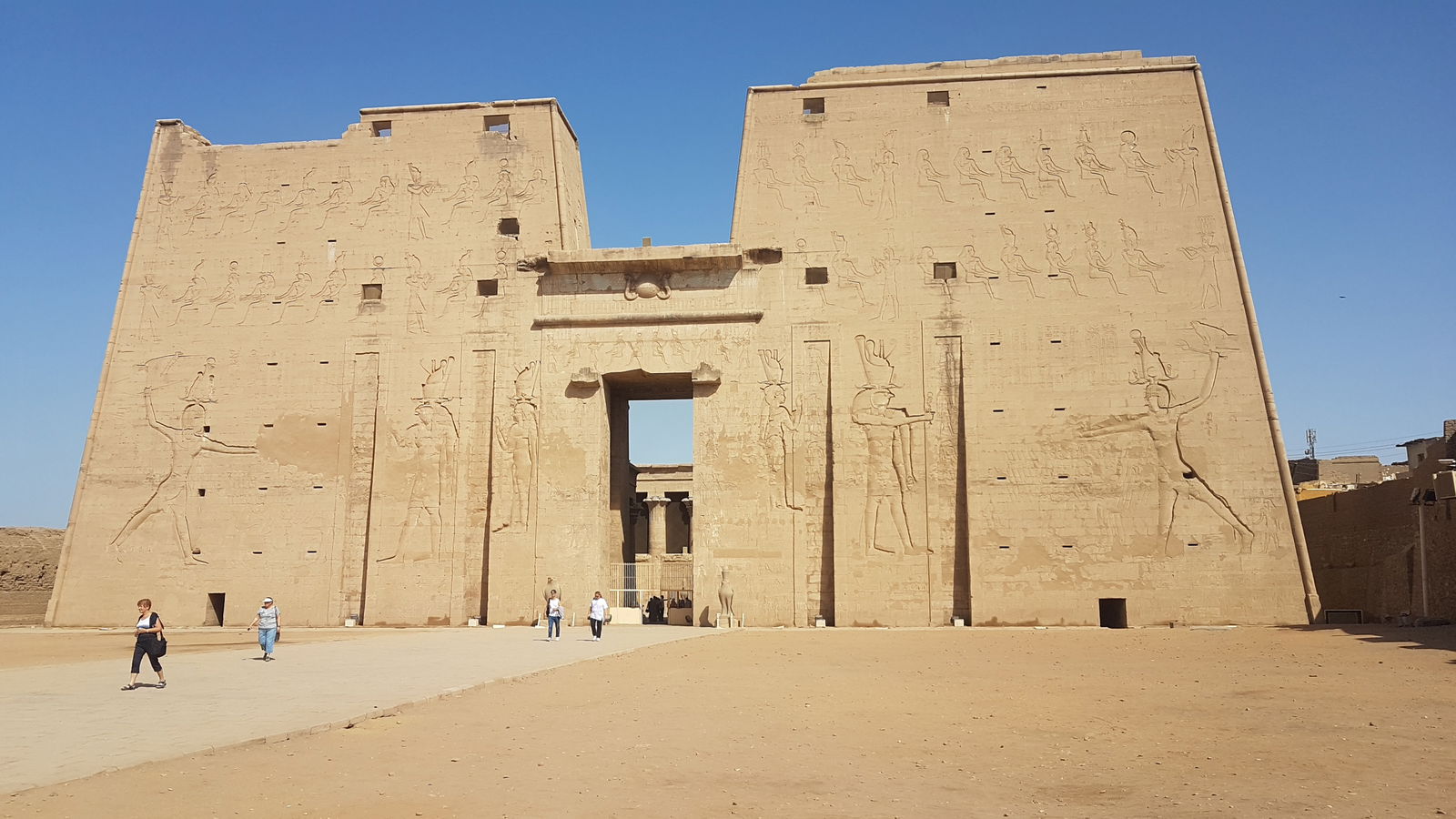 Departing domestically from Terminal 1
As I wrote about separately, I booked a last minute economy flight on Nile Air from Cairo to Sharm El Sheik. Our Uber driver had some trouble even finding Terminal 1 (we had to go into the paid airport parking and then out again before we even reached the terminal), and once we were there it was clear that it was not the terminal that premium airlines used.
There was a really interesting collection of airlines in the terminal that I had never heard of like Nasair, Buraq and Wataniya Airlines.
We headed to the domestic check in area, which required two initial security checks. At the second one, we must have been looking a bit lost/confused as the friendly security officer said to us:
'Are you going to Sharm El Sheik? On Nile Air? Right this way!'
I hadn't even heard of some of the other domestic destinations other domestic flights were departing to, so I guess most foreign tourists departing Cairo Terminal 1 are heading to Sharm!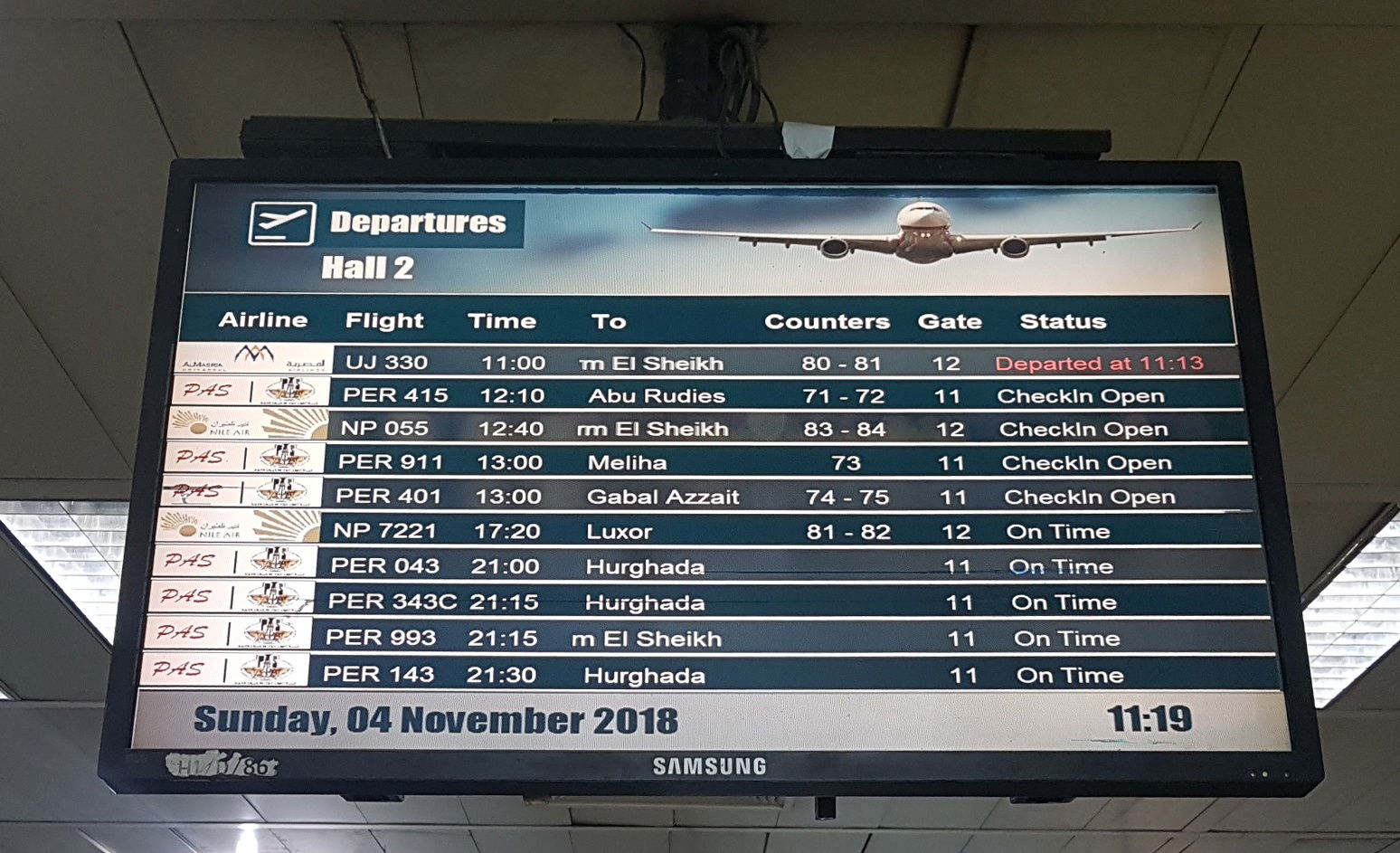 Nile Air does not offer online check in. When we reached check in, again there was no queue and the check in agent was extremely friendly, asking us how we had enjoyed out time in Cairo and even offering some additional history about some of the sights we had visited.
Now admittedly Terminal 1 Domestic is very small and very sparse. There was no Priority Pass lounge, and only one tiny cafe so for the first time in a very long time we just sat in the terminal area.
When our flight was ready for boarding a Nile Air staff member came to collect us personally (as terminal announcements were not in English). We were through security in only a few minutes, on to the plane and had a pleasant and quick 40 minute flight on Nile Air, where we were even served a substantial snack, and arrived early.
The terminal was small and very dated but very efficient (we arrived two hours before our flight left and spent at least an hour sitting around once we had checked in). Every staff member we interacted with was very pleasant and efficient.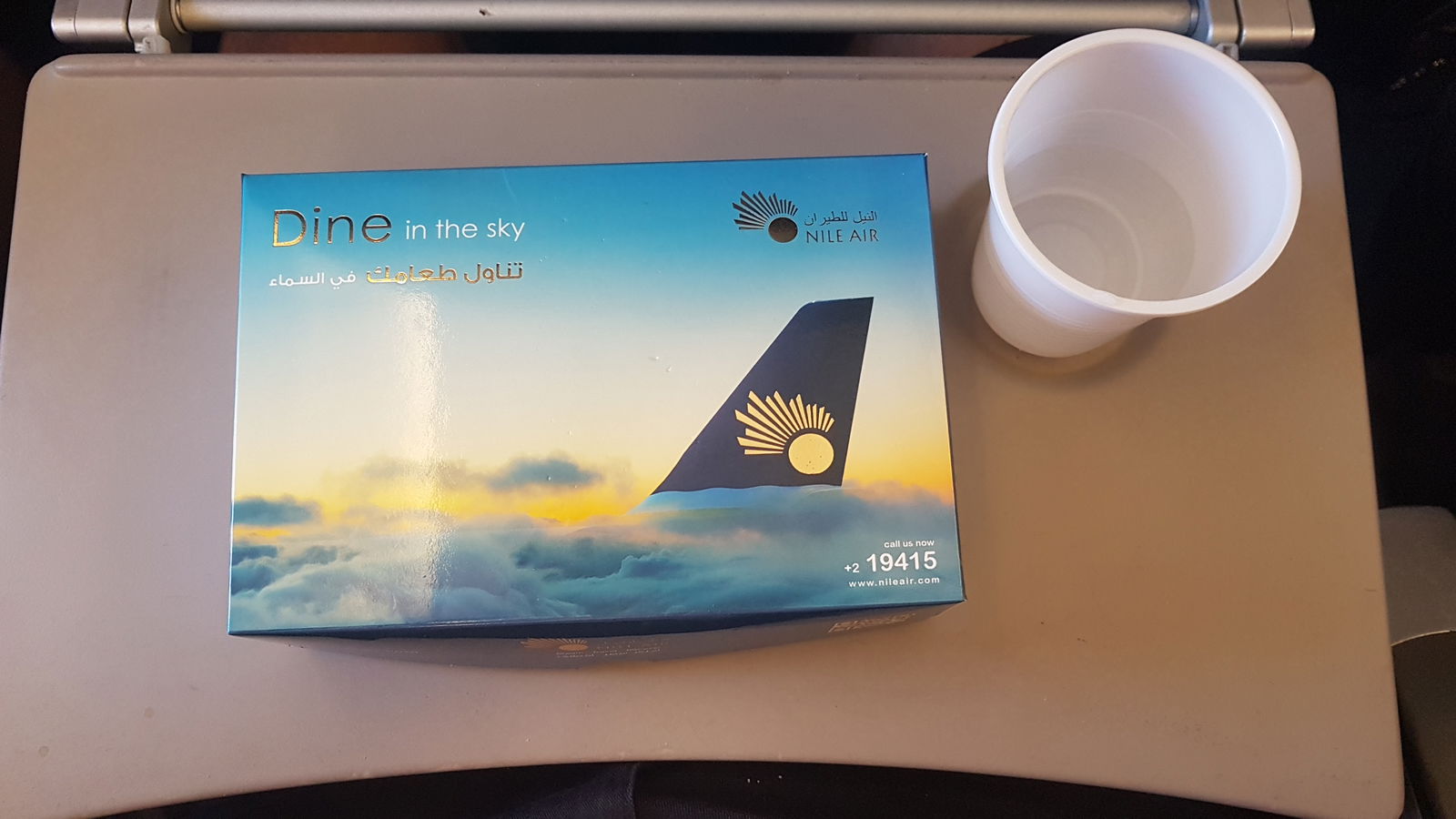 Bottom line
I'm using Cairo airport two more times on this trip — arriving internationally into Terminal 1, and then departing internationally from Terminal 3.
I'll be amazed and impressed if these experiences are as smooth as my first two. After mentally preparing myself for an awful experience, so far this trip it has been one of my favourite airports!
What has been your experience at Cairo Airport?