OMAAT family, I need your advice.
Later this year I am planning to commence another three (plus) month extended trip, like I did last year. There are all sorts of destinations planned, which I am looking forward to sharing with you in due course. Early on in the trip I'll be visiting Morocco with my partner.
While I've visited almost every country in Europe, I am yet to visit Northern Africa, but very keen to. Tunisia has also been on my list of considerations.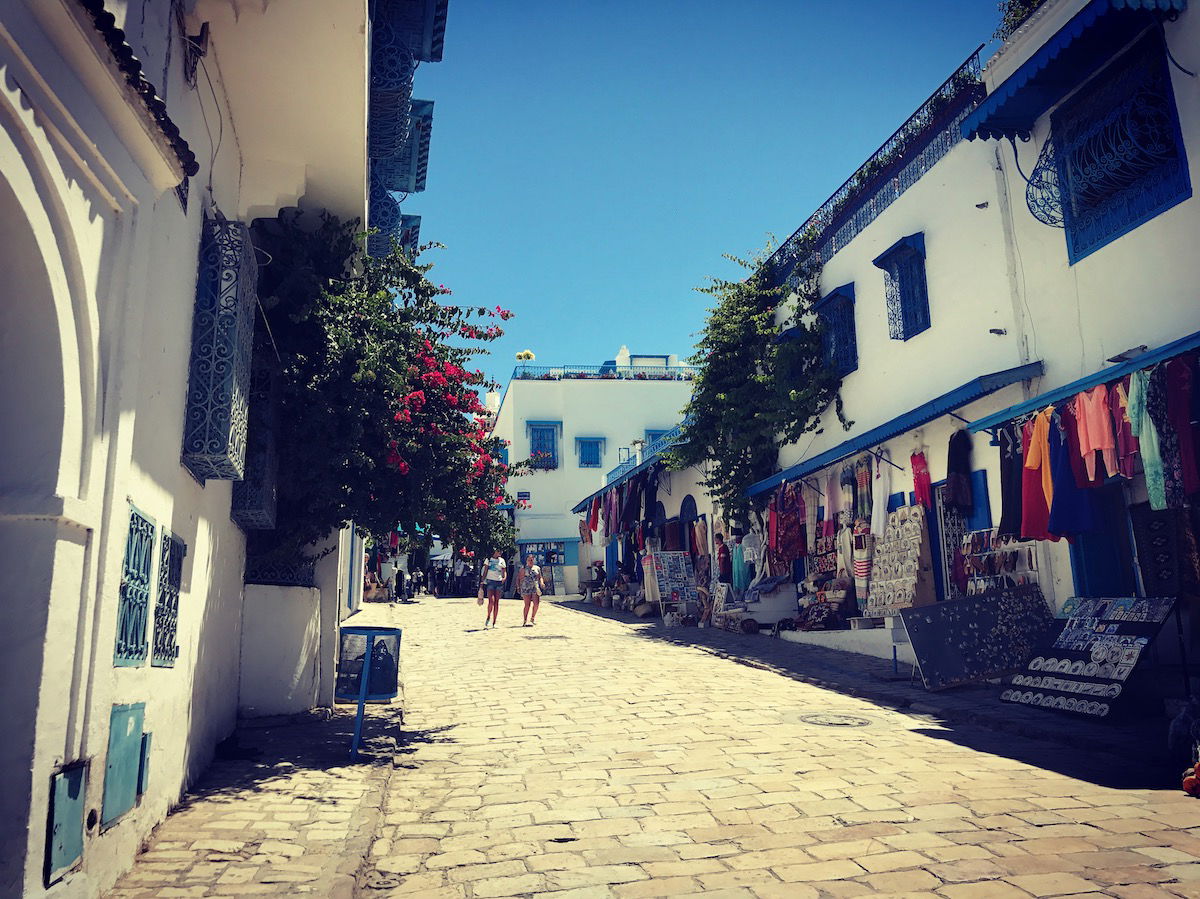 From Morocco we are then looking to go to Eastern Africa, either Tanzania, the Seychelles, or both. I have sponsored a child in Tanzania for five years and now have the opportunity to visit him, which I think would truly be a once in a lifetime opportunity. Ben's recent visit to the Seychelles has also sparked my interest. We love beautiful, secluded beaches and my partner is fluent in French, which makes visiting French speaking countries easy and enjoyable.
Now to get from Northwest Africa down to Eastern Africa isn't easy, or cheap. There's no $20 Ryanair flight (I would certainly take it if there was!). I've been looking at a few economy revenue fares which are around the $450 mark. Flying into the Tanzanian resort island of Zanzibar seems to be the cheapest:

I've also considered using Star Alliance miles, as they have a pretty good presence in Northern and Eastern Africa, although only Turkish flies to Seychelles. Possible routings could consist of: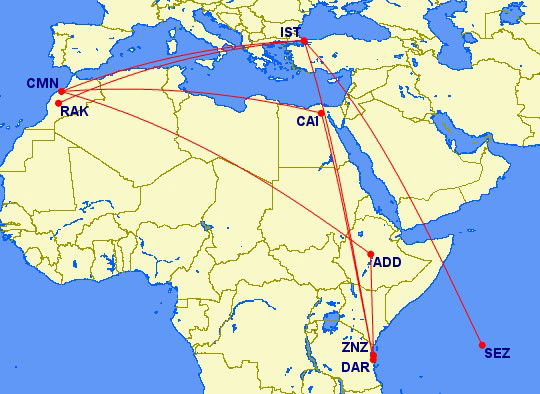 I could spring for business class for a few hundred dollars more but they are likely to be on Ethiopian or EgyptAir, both of which I have flown and am not in a huge hurry to do again. And they will be on 737s with recliner seats, which seems like a bit of a waste for business class.
Alternatively I could consider Turkish Airlines, but given the obscurity of the origin and destination, I would likely have to overnight in Istanbul, which requires a fairly expensive tourist visa for an Australian passport holder. I also don't really want to drag my partner through a 24 hour, four sector marathon, even in business class.

I've been playing around on Google Flights, as I do every single day, trying loads of different routing options, when I stumbled across what I consider to be a 'fairly good' value Qatar Airways business class fare from Tunis to the Seychelles.
I was also considering visiting Tunisia after Morocco, so have no problems flying from there.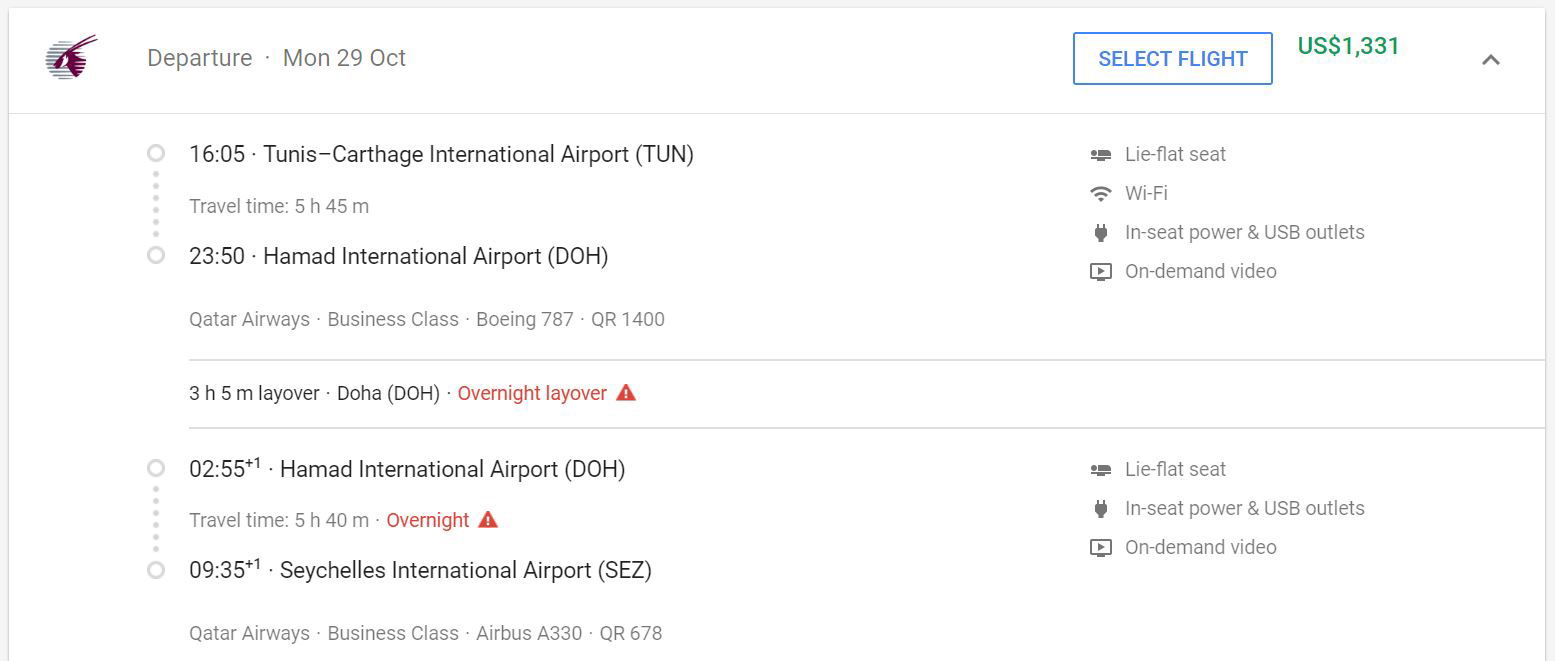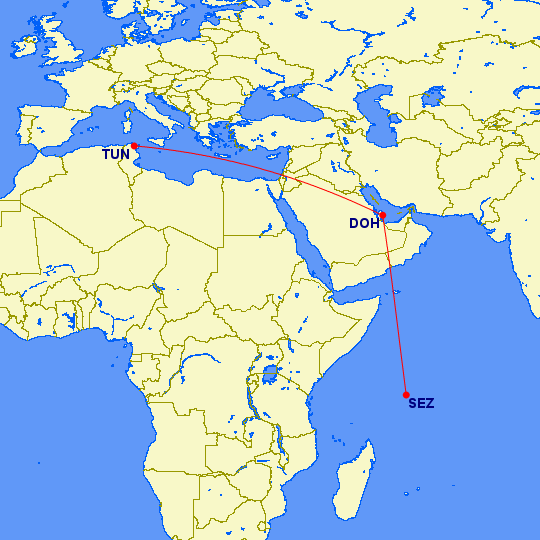 Now, £990/$1300 for a one-way fare is expensive, I get that. But this fare has a lot going for it:
Qatar Airways has arguably the world's best business class, even when it's not QSuites
Both flights should have fully-flat beds
My partner has never flown Qatar, and was very jealous of my ex-EU QSuites trip last year
I would earn Avios and generous tier points on a oneworld revenue fare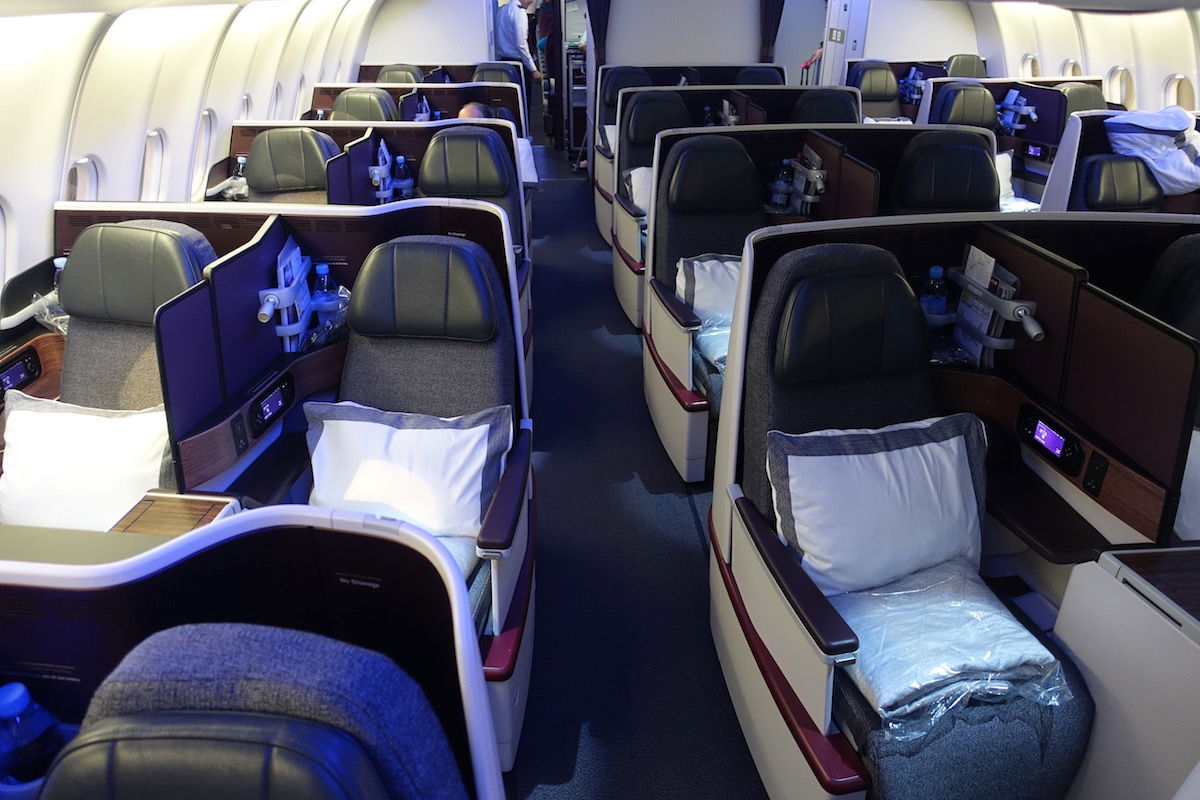 Now you all know I travel a bit differently to Ben and many other travel bloggers. I look for value wherever I can.
If we go to the Seychelles, we will be staying at an affordable Airbnb – I would never dream of spending $1,000 a night on a luxury hotel room unless it was my honeymoon. I love reading trip reports of people who do and it looks wonderful, but it's just not our style. We would rather travel for three months frugally, than have a one month first class, five star experience.
I work full-time at my 'day job,' and then write an article everyday for this site on top of that in my spare time, and I'm carefully saving my money for the trip.
So booking this Qatar fare would be an extravagance. But it's something I know we would both enjoy immensely. So I've tried to decide at whether this fare is worth the price that is being charged, especially compared with the alternatives, given this is an obscure route. I'm keen for your opinions. Some considerations:
I can't redeem points at more than 1p per point value, especially as AAdvantage does not allow intra-region awards via a more expensive region (if you can think of a way, please let me know in the comments!)
It's flying between two fairly obscure airports
For a one-way premium fare on a truly five star airline, it seems like fairly good value
It's about 10 hours in excellent business class, so about GBP90 / USD120 per hour
Bottom line
I'm undecided.
This isn't going to be a cheap journey, no matter how comfortable or uncomfortable it is. I don't like to waste money but at the same time I would really love to fly on Qatar again because I know how good it will be.
Do you think this Qatar Airways business class fare is worth the purchase price?