Yesterday we introduced Spencer on the blog, who will primarily be covering miles, points, and credit cards from a US perspective (which often includes maximizing non-US loyalty programs as well). Today we're excited to introduce our next contributor, James (he usually goes by "Ben S" in the comments, and for that matter we actually share all three of our initials, so we had to get creative — I swear this isn't just me ghostwriting for myself). 😉
James is an Australian based in the UK, and I'm looking forward to the international perspective he'll bring to the site. Other markets don't have access to dozens of credit cards with huge sign-up bonuses and annual fees waived the first year. We have a significant readership in both Australia and the UK, so from covering ultra low cost carriers in the UK to credit cards in Australia, he has expertise in areas I know very little about.
One thing I love about James is that he has been involved in the miles & points space for so many years. No matter which site I go to, I always see him commenting on posts. It's great to have someone with such demonstrated passion joining the team, and especially someone who has practiced so many of the techniques we talk about, from US Airways Dividend Miles to Avianca LifeMiles.
Here's a Q&A with James, in hopes of you guys getting to know him a bit (and you can expect his first "regular" post in the next couple of days):
How did you get started with miles and points?
In 2011 I was working horrendous hours as a corporate lawyer/attorney and didn't have time to take holidays, let alone research mileage opportunities. I was burnt out and decided to make a change to a far more manageable in-house job. This gave me plenty of free time and I had always dreamed of one day sitting in those 'nice big comfy seats' at the front of the aircraft.
I discovered One Mile at a Time, Australian Frequent Flyer, View From The Wing and FlyerTalk around this time and became hooked, spending every spare minute reading, learning and asking loads of questions. Initially I couldn't understand why so many Australians were talking about US frequent flier programs like American AAdvantage but it soon made perfect sense!
I have read OMAAT religiously multiple times a day, every single day for the past 6 years so it is an incredibly surreal feeling to actually be writing my own posts for the site.
Depending on the time of year, Lucky's first post would be published around midnight Melbourne time. I would stay up to read that post every day which wasn't great for my sleeping patterns!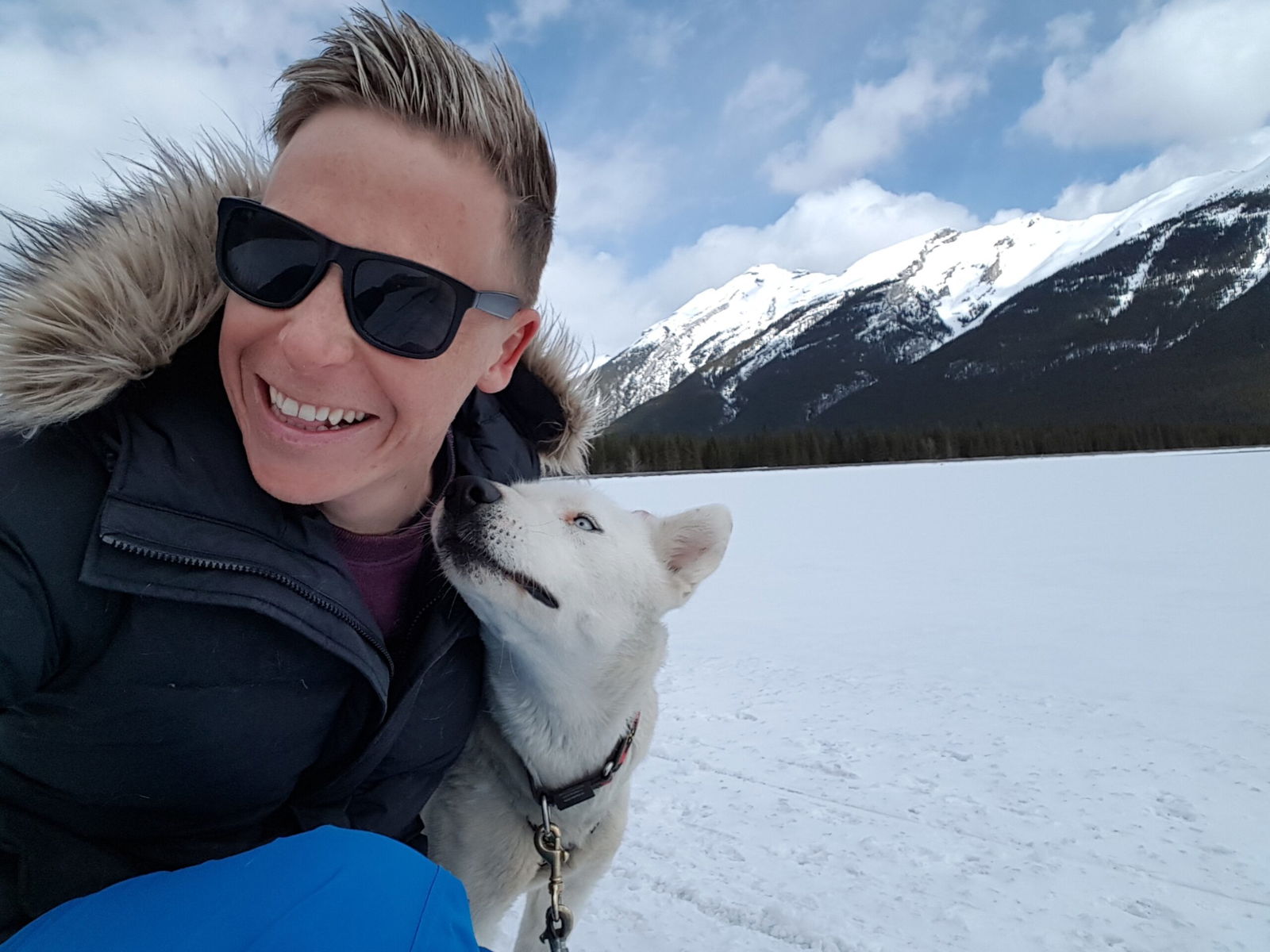 What's your favorite redemption you've made?
US Airways Dividend Miles (RIP!) zoned Australia and the tiny island of Guam in the same zone — South West Pacific. That meant it was only 30,000 miles return in business class or 40,000 return in first class and the only logical way to get there was to route via North Asia.
I ended up going to Guam 3 times in 2 years for the sole reason of this award chart quirk and had some wonderful stopover adventures in Tokyo, Hong Kong, Taipei and Seoul along the way. One of the trips involved five flights in first class with my best mate along for the ride. My goodness that was fun!
You're Australian, but live in the UK now — how different are the miles and points opportunities in each?
In the last few years the sign-up bonuses for Australian credit cards has increased dramatically, and 100,000 point bonuses are the norm, not the exception. In the UK a 20,000 point sign-up bonus is considered generous so it's much harder to earn lots of points quickly without spending or traveling a lot. There are also an enormous number of European low-cost carriers offering incredibly cheap fares (as I'll be writing about soon) so it can be difficult to justify full-service airlines for short trips, even with status.
There are plenty of ancillary earning opportunities through non-flying partners in both countries but in general I earned far more points in Australia than the UK.
You're involved in various communities within the miles and points world — what are some of the biggest mistakes you see people making with miles/points?
Not having a plan for their use.
It's like opening a savings account at your bank and trying to save as much as possible without having a savings goal. You won't be motivated if you don't have a goal to work towards.
The best time to really focus on this 'hobby' is if you have a big trip down the track such as traveling for a wedding, or your honeymoon. You know when it is, you know where you need to go and you can work backwards to have a realistic plan to earn, then redeem and then enjoy.
Planning is the fun part!
Most ridiculous thing you've done to collect miles?
In 2012 Virgin Australia's Velocity eStore shopping portal offered 1,600 Velocity points for each order placed through Vistaprint, an online stationary store, with no limit to the amount of points to be earned and no minimum spend. I thought this was unusually generous and would be withdrawn or reduced pretty quickly so jumped in and took advantage. I realized the cheapest item to purchase was a single Post-it pad for only a few dollars. But these each had to be ordered separately.
So I ordered a single Post-it pad.
More than 200 times.
It took 6 months to get the points because naturally both Velocity and Vistaprint tried to weasel their way out of giving me the points once they realized how much their promotion would cost them but eventually they did honor it and it paid for a wonderful business class trip to Europe and back.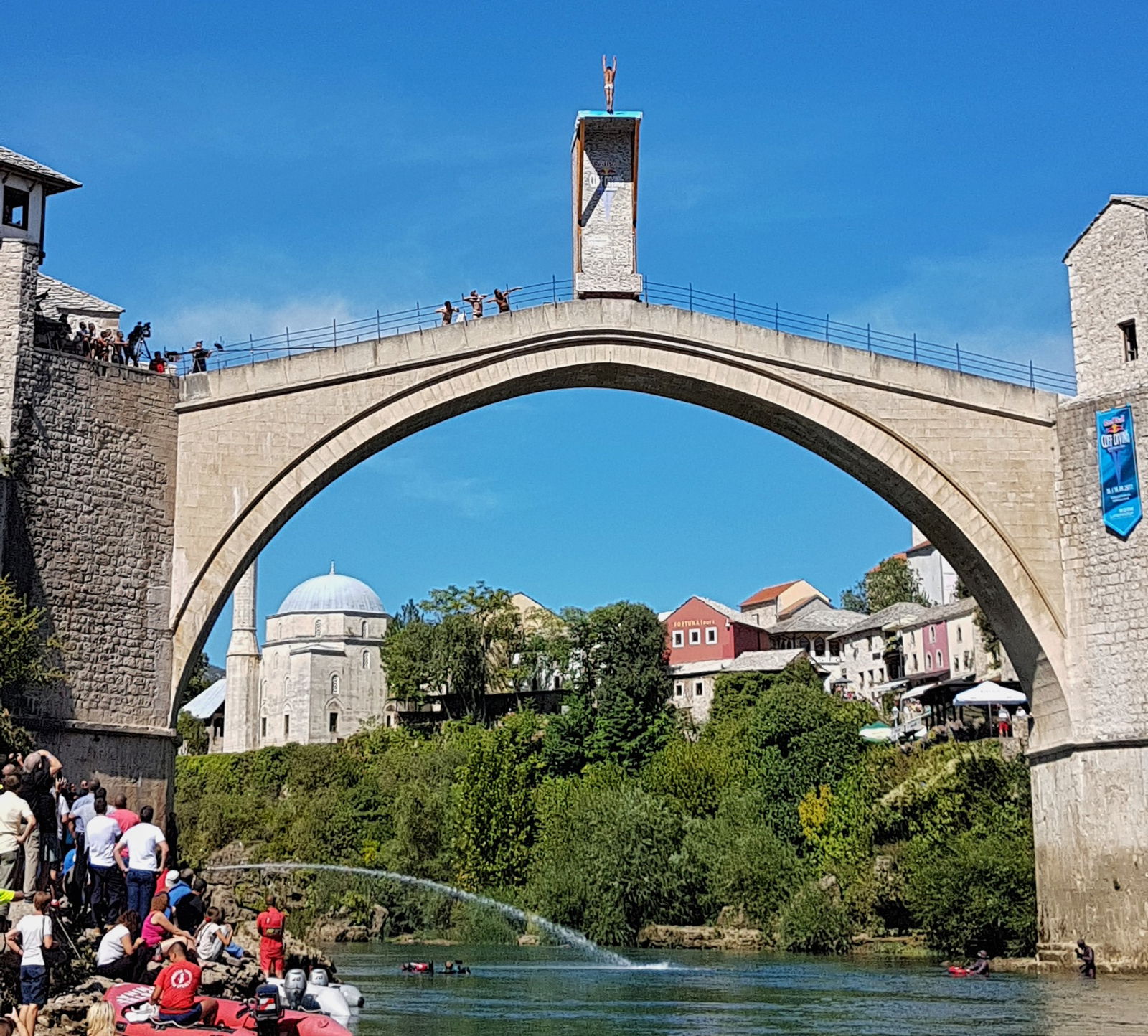 For your own personal travels, are you most into airline loyalty programs, or do you care as much about hotels?
I'm more focused on airline programs because I don't have a dedicated hotel loyalty program so I'm a 'free agent' and I'm also a huge fan of Airbnb. I probably travel slightly differently than how some of the OMAAT crew do. I fly everything from first class to ultra-low-cost carriers and stay in everything from five star hotels to private-room Airbnbs. It allows me to travel often and conveniently.
I do regularly use the Hotels.com Rewards program which is great for a free agent like myself and I'll be writing a post about that very soon.
Value aside, what's your favorite premium cabin product you've flown?
Qatar Airways QSuites absolutely took my breath away. The attention to detail in the design of the hard product was incredible. When you combine that with Qatar Airways' award winning soft-product it is without a question in my mind the world's best business class by a long way.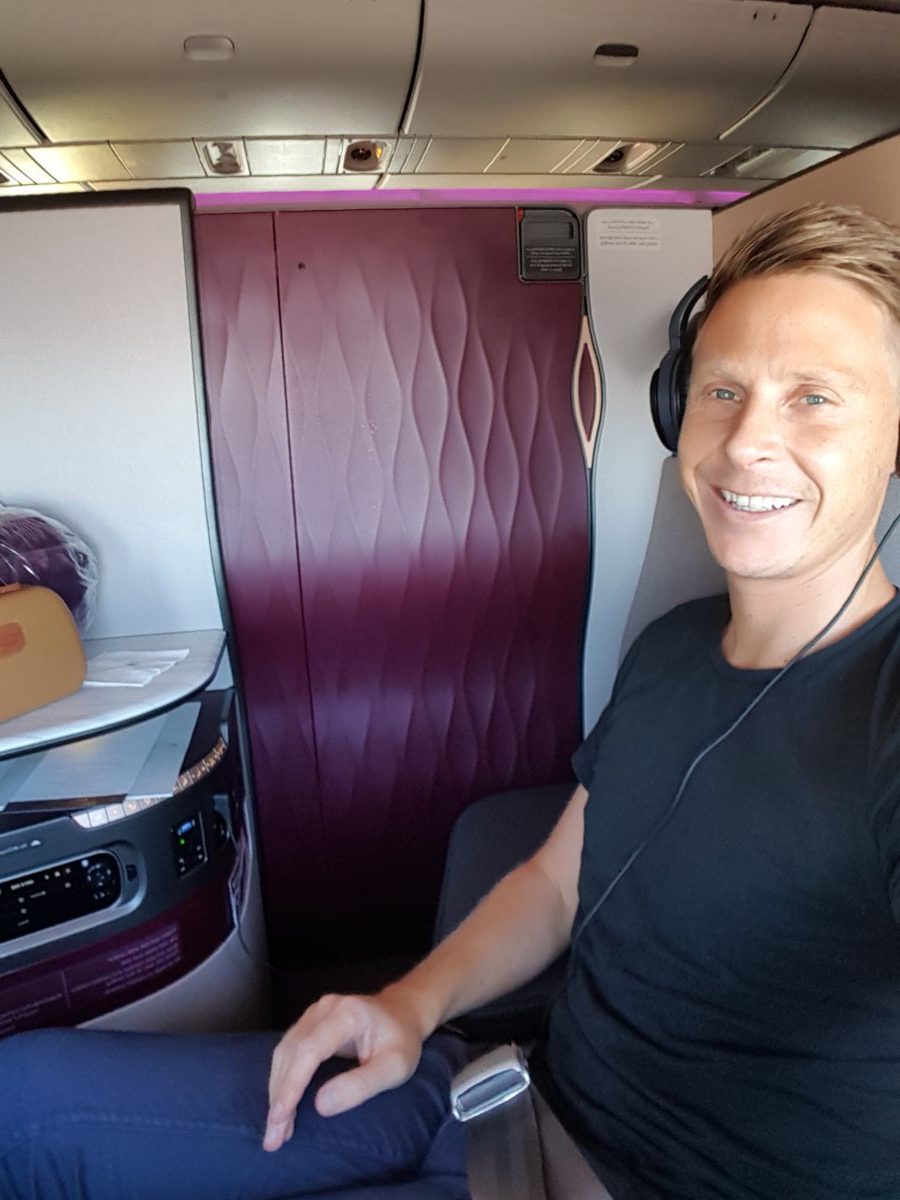 Is there a particular trip you've taken that really stands out?
Flying Etihad's A380 Apartments when I moved from Australia to London was a trip I'll never forget. It was pretty emotional having packed up my life (into three checked bags and 2 cabin bags!) and taking a huge leap of faith moving to the other side of the world.
I had also left my UK working visa application a little late meaning I received my passport back from the UK Embassy exactly 4 hours before the flight left Melbourne, which added unnecessary stress (I wouldn't recommend that method!).
But once on-board the excitement of such an innovative hard product and all sorts of surprises, treats and luxury made for a wonderful trip and I arrived in London in style!
Despite how it may have appeared to some readers in my guest post about British Airways I love living in London (I wouldn't be here if I didn't!). It's a wonderful city full of opportunity and if you can get through the long winters it is a fantastic place to live.
What made you decide to apply to be a OMAAT Contributor?
One of the best pieces of advice I've ever been given was: 'first we learn, then we do, then we teach'.
I've learnt so much about the world of earning and redeeming miles/points, especially from OMAAT and have been 'doing' by happily following their advice for years and having numerous 'once in a lifetime' travel experiences. Now it is time to give something back and help others maximize their travel opportunities.
Ben and Tiffany have been wonderful to work with already and I'm really enjoying the blogging process. I'm looking forward to covering some more unusual topics that I hope I'm well-placed to write about as someone living outside the US.