British Airways now has its first plane featuring first class seats with doors… but don't get too excited.
British Airways' strange premium cabin evolution
Historically British Airways' first and business class seats haven't exactly been industry-leading. First class was nothing special, and more like a great business class product. Seats were in a 1-2-1 configuration, and a bit more spacious than typical business class reverse herringbone seats.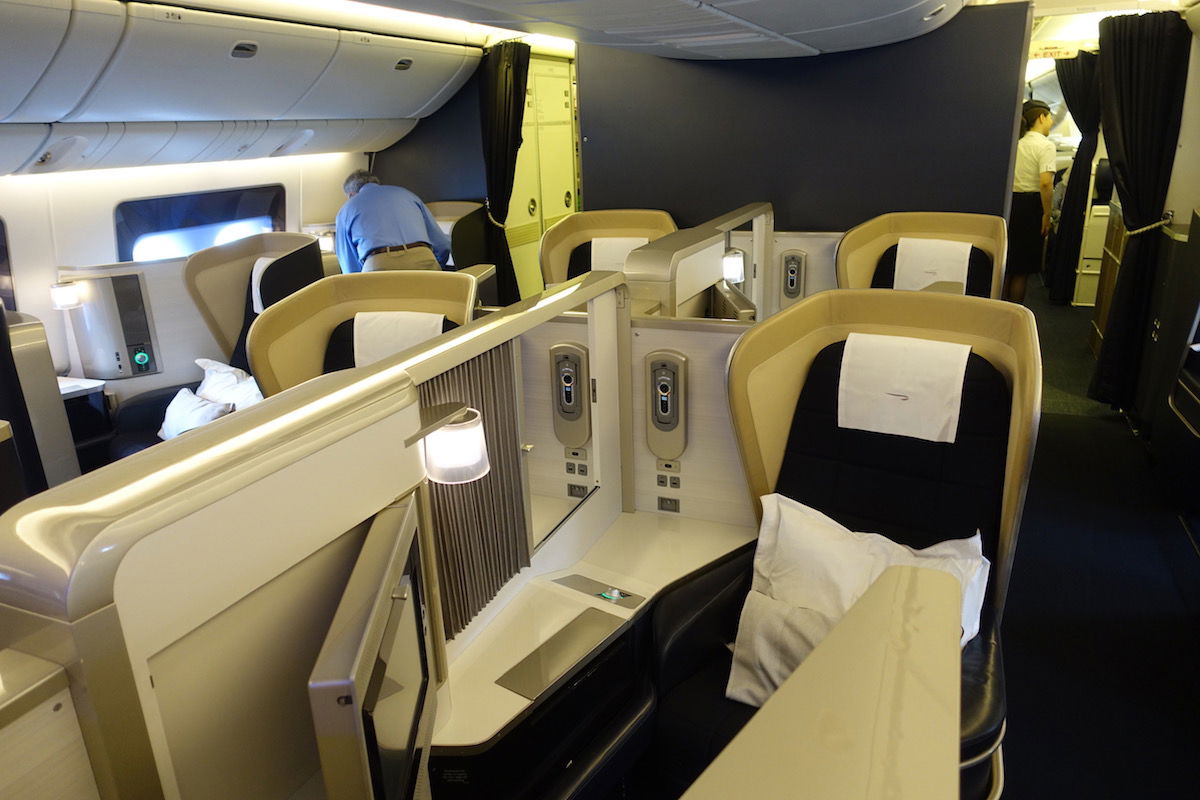 British Airway's old 777 first class
However, British Airways' business class was significantly worse, and on 777s in a 2-4-2 configuration. There wasn't direct aisle access from every seat, which is otherwise becoming an industry standard.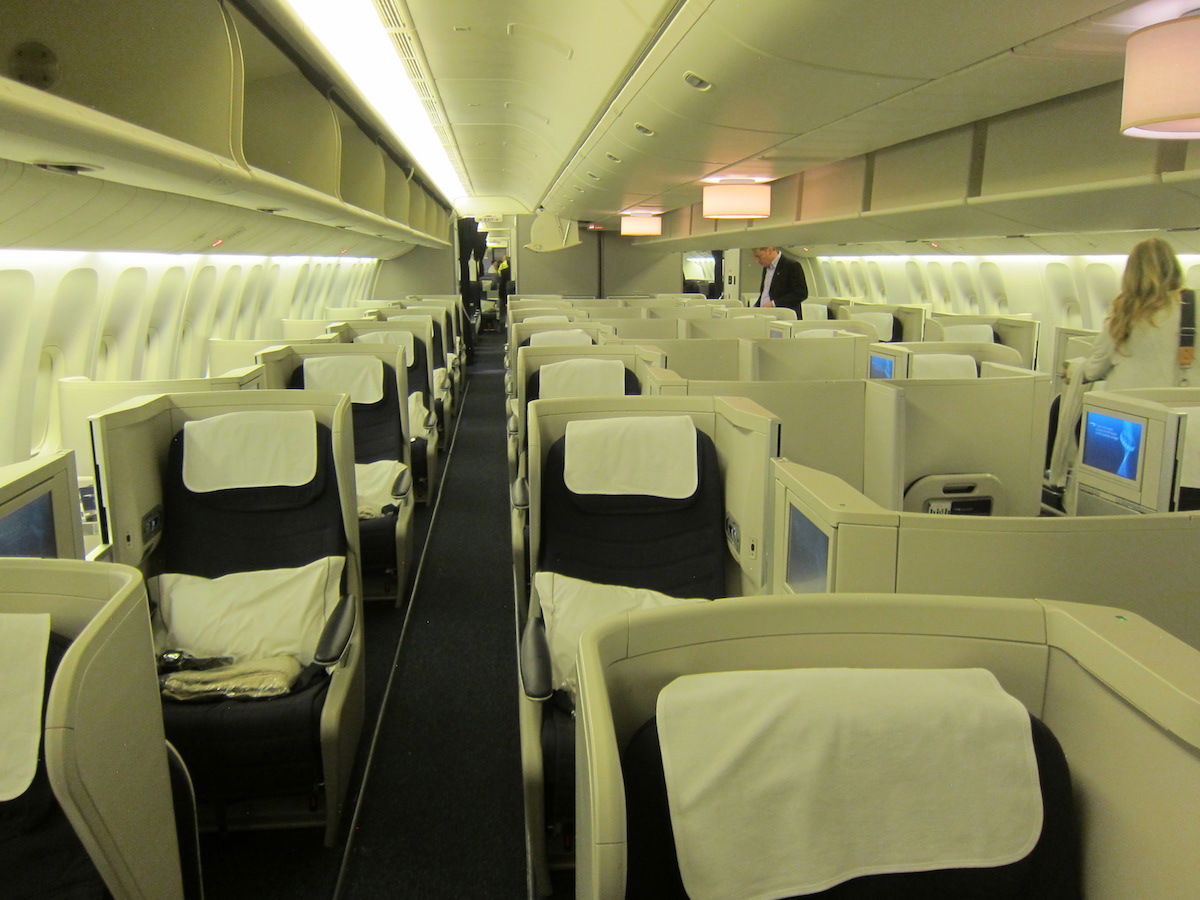 British Airway's old 777 business class
By comparison first class was better than business class.
That all kind of changed in 2019, when British Airways rolled out its new Club Suites business class product. With this, British Airways' business class now consists of reverse herringbone seats with doors.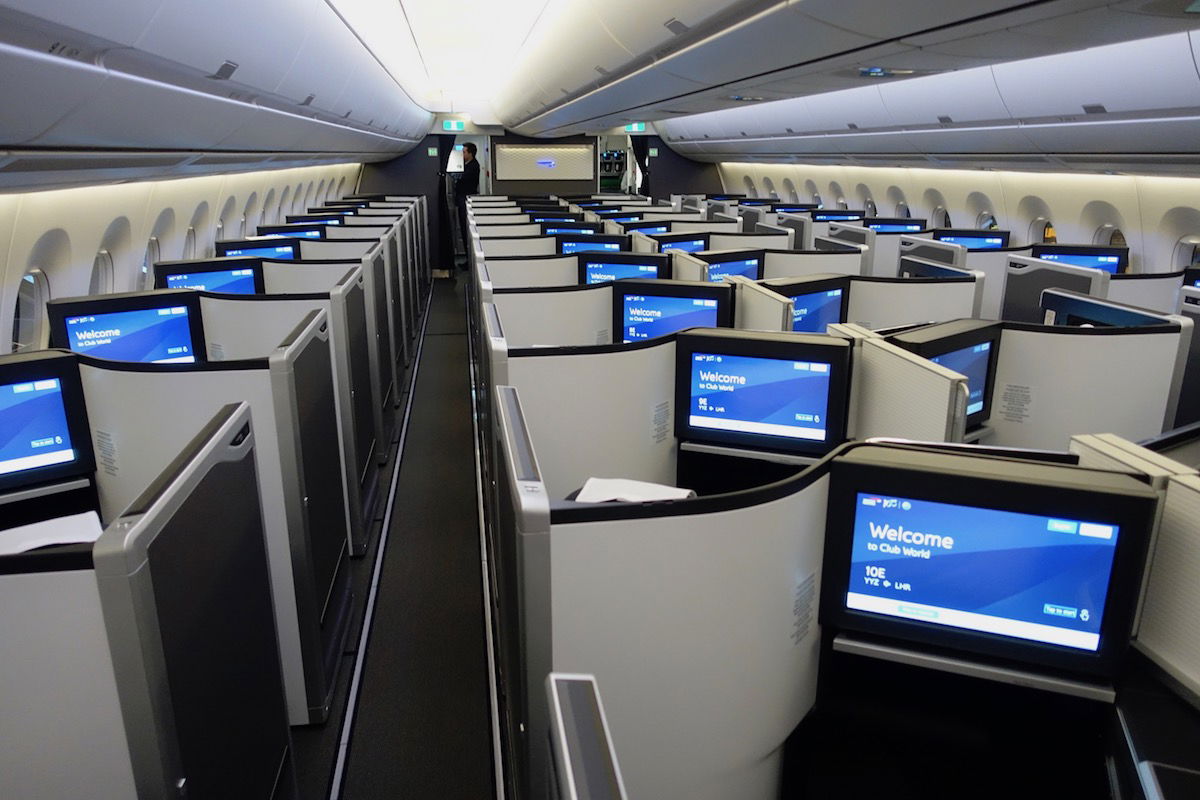 British Airways' new A350 business class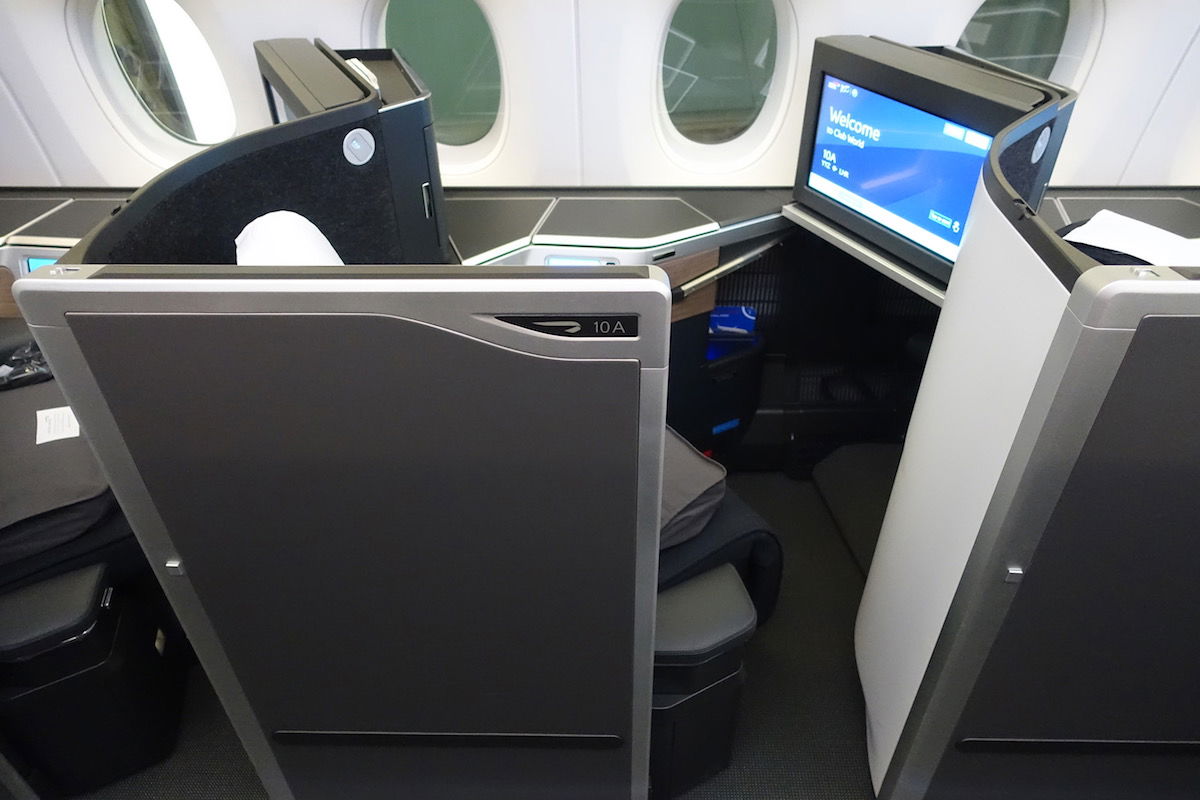 British Airways' new A350 business class
This was a massive improvement for British Airways, but still a bit strange:
British Airways introduced a new business class, but not a new first class
British Airways wasn't eliminating first class, but rather was reducing the size of the first class cabin on some 777s
This created a situation where business class seats had doors, while first class seats didn't, which sure seems backwards
Well, all of that is starting to change… very slowly.
British Airways adding doors to first class
We recently learned that British Airways is introducing an updated first class product. Unfortunately the seat isn't being redesigned from scratch. Rather British Airways is updating its existing seat, with the most significant change being the addition of doors.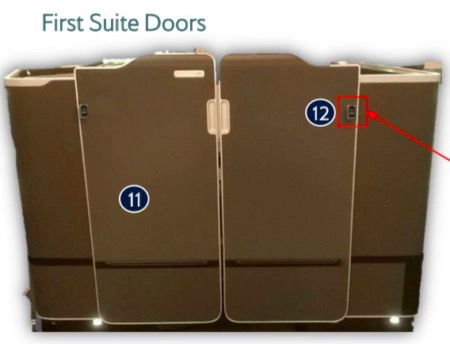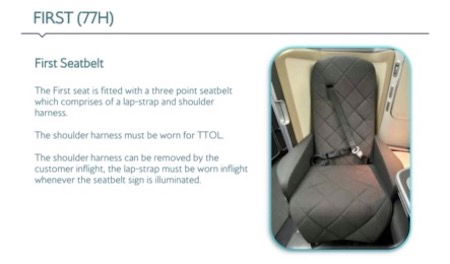 So far British Airways hasn't said much publicly about the new seat, but here's what British Airways shared about the concept internally:
"We are always listening to customer and colleague feedback about ways to improve our products. The response to our Club Suite has been great, and we are now applying some of the same thinking to a slightly modified version of the First seat on a few of our new 777 aircraft, creating even more privacy for our premium customers.

Starting in October, we will welcome two new variants to our 777 fleet: the 77L and 77H. The 77H variant will offer the modified First seat experience, which includes a privacy door and a three-point seat belt.

It's important to note that these new aircraft were ordered well in advance of the Covid-19 crisis, but we could not defer their delivery.

I look forward to hearing how our customers and colleagues feel about the modified First seat when they see it on our 777s soon."
British Airways had four remaining Boeing 777-300ERs on order. Well, the first one was delivered to British Airways within the past week, and we now have the first "official" pictures of the new first class seat, per Business Traveller.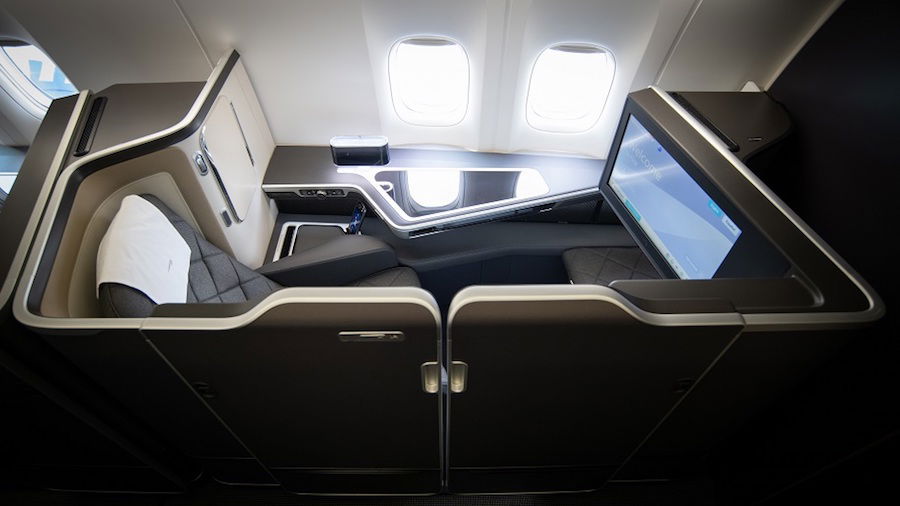 British Airways' new first class suite with door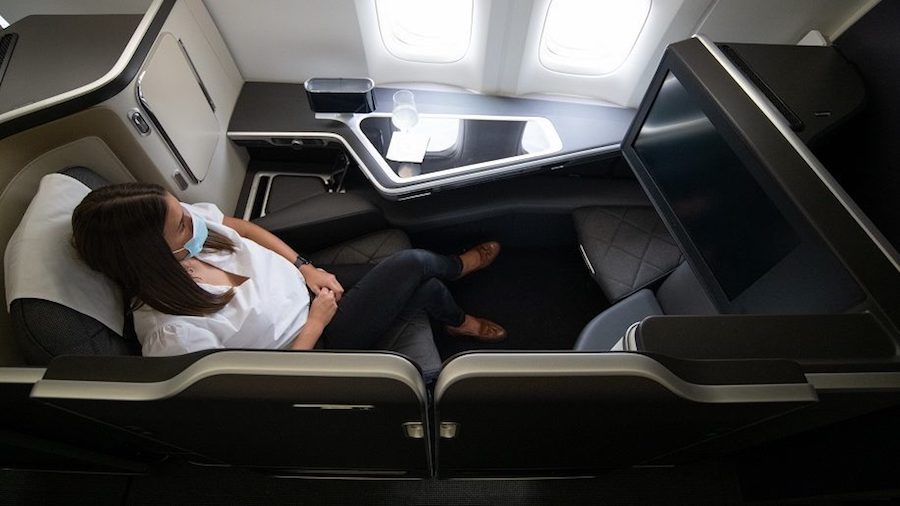 British Airways' new first class suite with door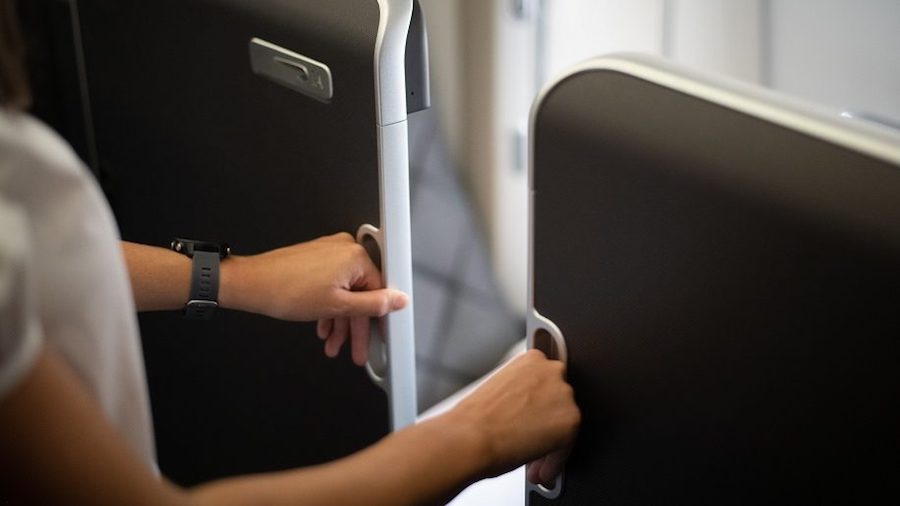 British Airways' new first class suite with door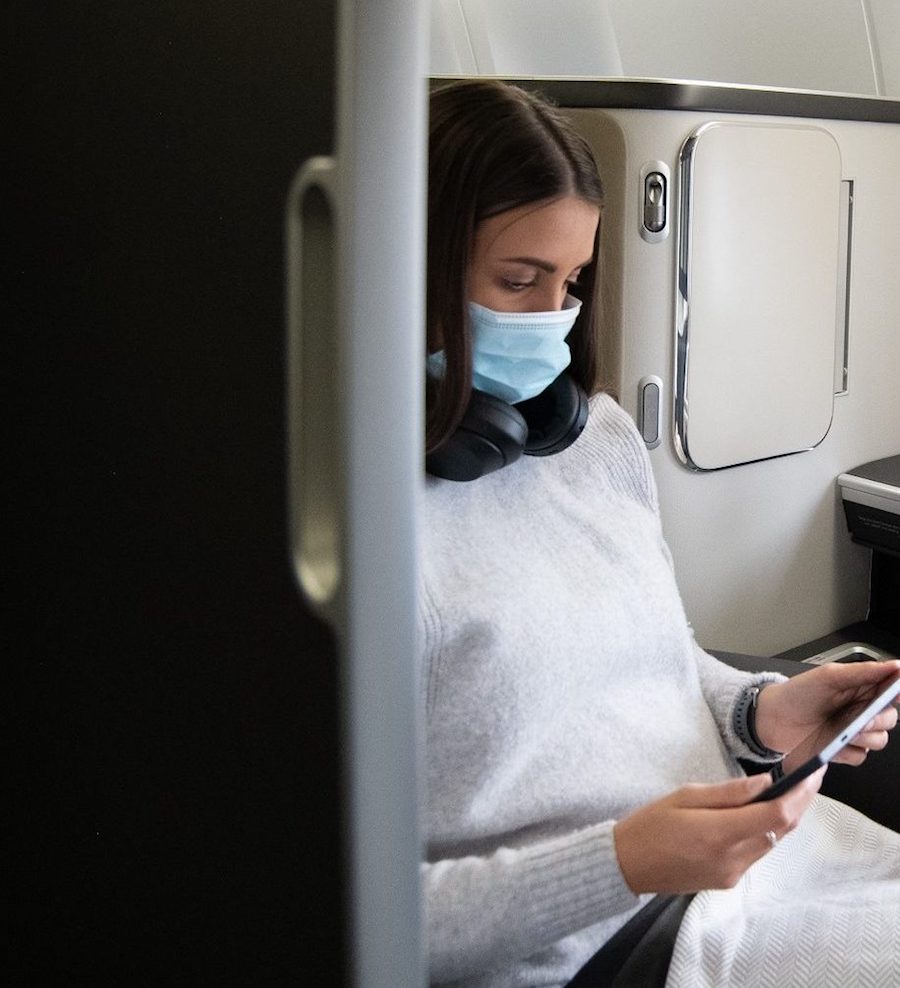 British Airways' new first class suite with door
It sounds like British Airways will initially just install these new seats on these aircraft, and not retrofit them on existing aircraft (even though existing 777s are getting new Club Suites).
British Airways also has 18 Boeing 777-9s on order, and it has been expected all along that those would feature new first class suites. I hope those get a fully redesigned product, rather than just these modified seats. Then again, who knows if/when British Airways will take delivery of the 777-9s on order, given everything going on.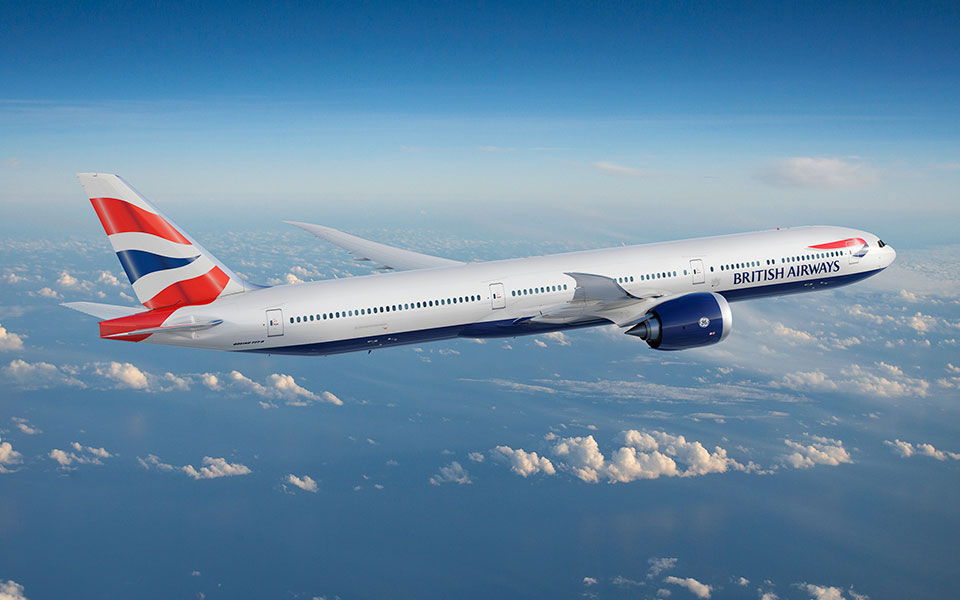 Rendering of British Airways' 777-9
Bottom line
British Airways has just received its first plane featuring a modified first class seat with a door. Unfortunately it doesn't look like there's a full-on seat redesign, but rather some minor tweaks have been made, and a door has been added. I have to say, it at least looks like a nice improvement.
This is a step in the right direction, since it was strange to have doors on business class seats, but not first class seats. Unfortunately expect just a few planes to feature these seats in the next couple of years.
Here's to hoping British Airways installs a fully redesigned first class product on the 777-9.
What do you make of British Airways' modified first class seats?