British Airways is celebrating their 100th anniversary this year, and they're doing all kinds of special things to commemorate that (including devaluing their award chart, apparently).
They've now announced the next thing they're doing to celebrate their anniversary.
British Airways introducing custom sparkling wine
Starting July 1, 2019, British Airways will serve a special English sparkling wine in their first class cabin, as well as in the Concorde Room at Heathrow Terminal 5.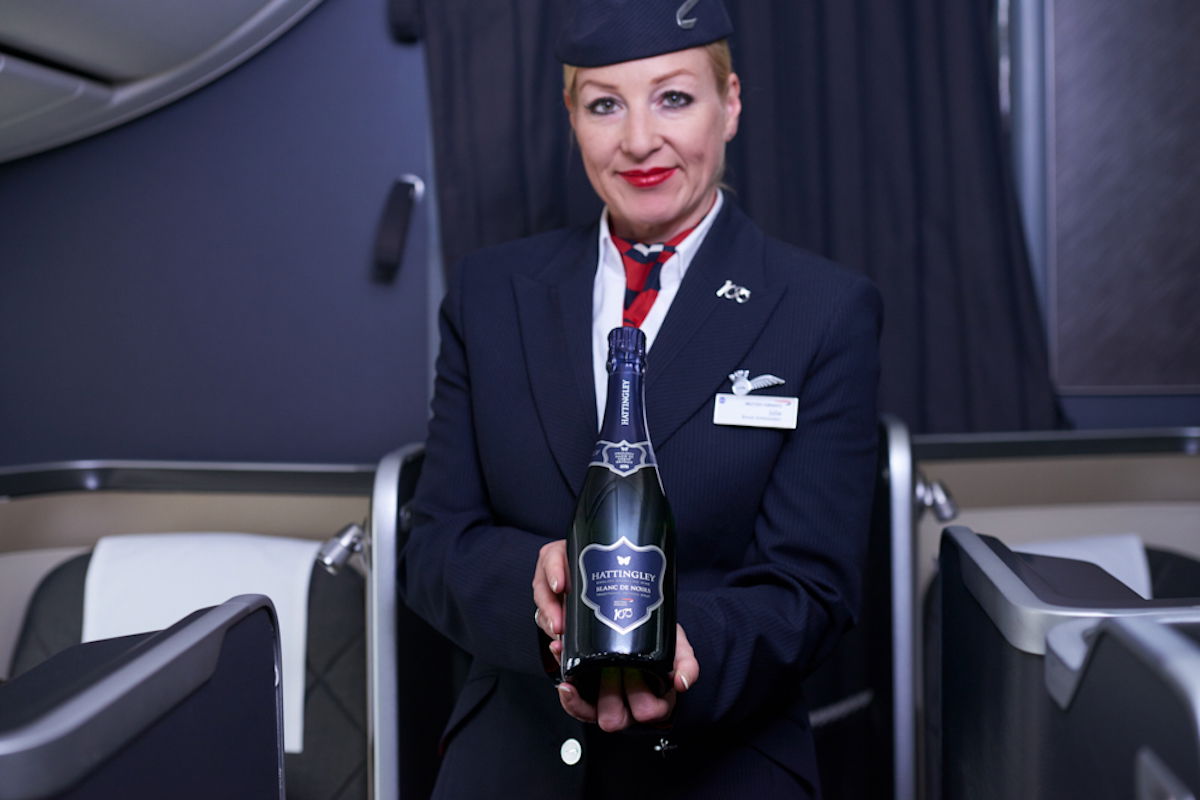 This special sparkling wine is being produced by Hattingley Valley, and will be a 2015 Blanc de Noir.
It's interesting to note that British Airways claims that this will taste great at altitude. Our taste buds are different in the air than on the ground, so I at least appreciate that they acknowledge that (though this sparkling wine will also being served in the lounge, so…?). Whether that's marketing hype or not remains to be seen.
As British Airways' Wine and Beverage Manager describes it:
"There's no better, or more British way to toast our milestone year than with an English Sparkling Wine. We've loved working with Hattingley Valley to create something really special for our First customers and this will be the first time we have ever served an English Sparkling Blanc de Noirs on board. This blend will excel at altitude as the notes of red apple skins and light red fruits really shine through."
Emma Rice, Hattingley Valley's Director, had the following to say:
"English Sparkling Wine is now incredibly popular around the world so we're thrilled to have partnered with British Airways to create an exceptional wine that can be enjoyed on the ground and in the air across their network."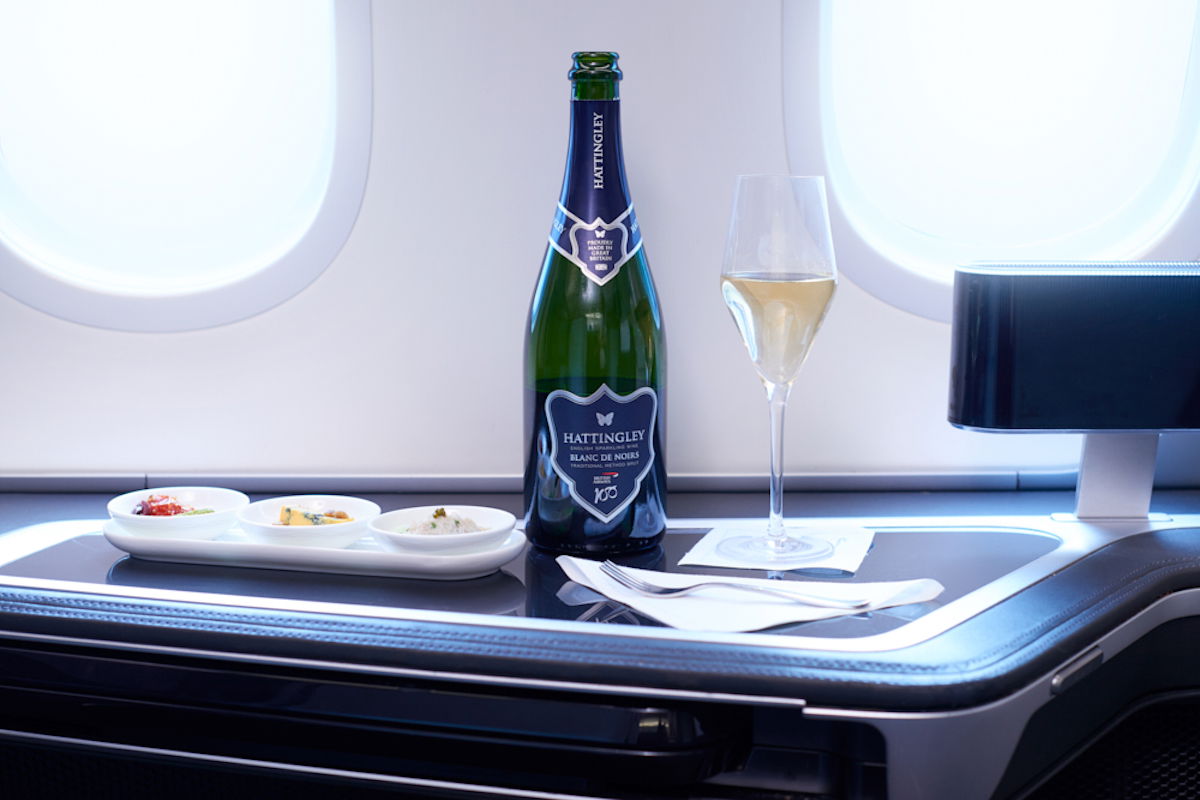 My take on British Airways' sparkling wine
While there are some things that disappoint about British Airways first class, one thing that they've long done well is champagne. British Airways serves Laurent-Perrier Grand Siecle in both their first class cabin and in the Concorde Room.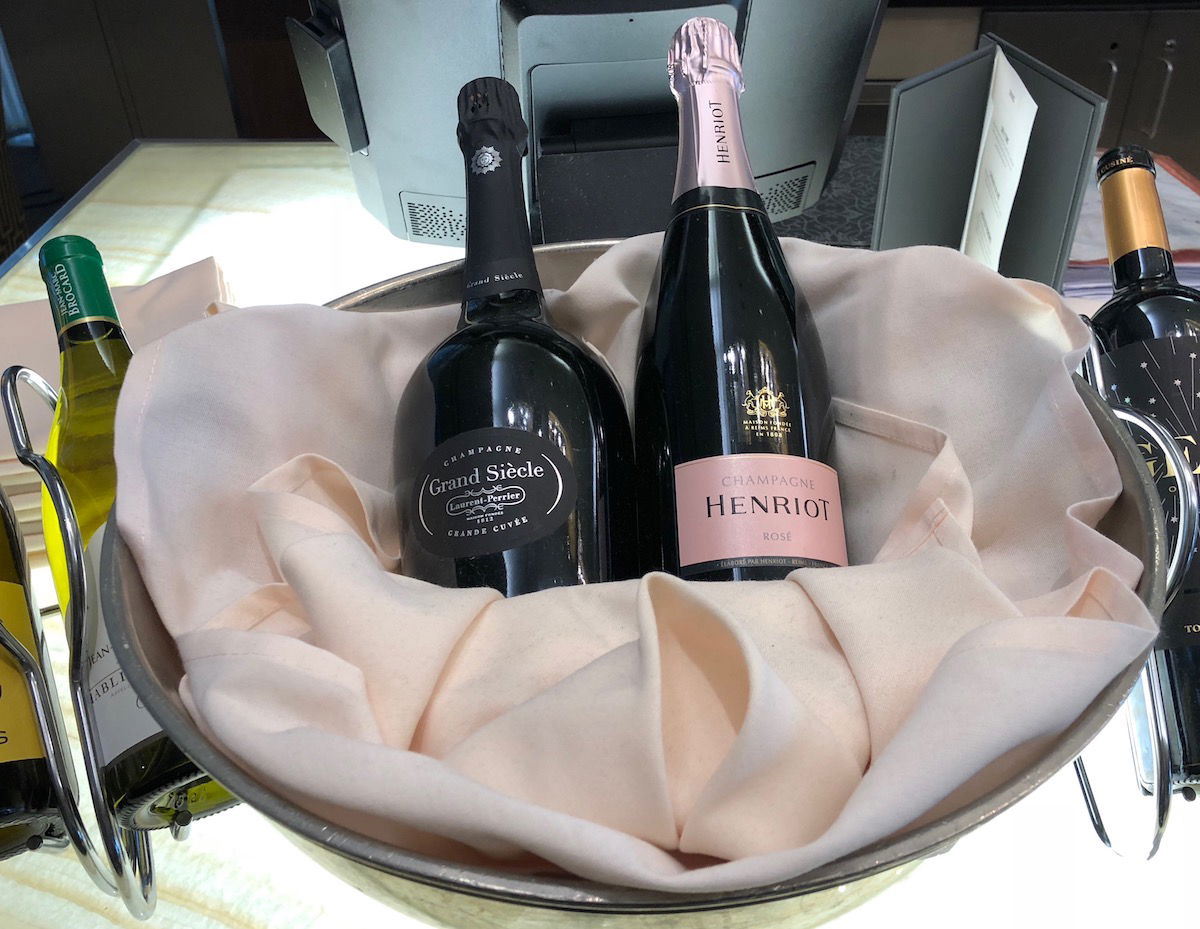 I certainly hope that this limited edition sparkling wine is being served in addition to the regular champagne, which is known to be good.
Bigger picture, I have a couple of thoughts on this. Before I share those, let me note that I have no experience with Hattingley Valley — it could be that the sparkling wine is great, or it could be a bust. I don't know. But I am flying British Airways first class this summer and look forward to trying it.
When it comes to luxury items, a lot of perceived quality comes from name recognition. I'm not saying that's how it should be, but as humans we're largely conditioned to think that something that's more expensive or that's known to be premium is better. Just look at the results from virtually any such experiment, or how much of a premium certain brands can charge for some products.
So I do find the concept of making your own sparkling wine to be odd. Not only is champagne widely considered to be superior to sparkling wine made outside of France (again, rightly or wrongly — that's just the impression), but on top of that British Airways is basically making their own blend.
While price isn't necessarily indicative of quality, looking at Hattingley Valley's current selection of sparkling wines it seems that their standard 750ml bottles range from 25GBP to 80GBP.
Personally I'm in favor of this, and am excited to try it, assuming it doesn't replace the champagne they otherwise serve. I'm also curious to see what the response from passengers is like.
What do you think — is it cool for British Airways to create their own sparkling wine to celebrate their anniversary, or just sort of weird?