Back in the day British Airways had excellent transatlantic first and business class award availability, but still wasn't that desirable given the fuel surcharges they impose. The past few years they've gotten progressively stingier with releasing transatlantic first & business class award space, which sucks, given that oneworld is otherwise quite weak for travel between the US and Europe.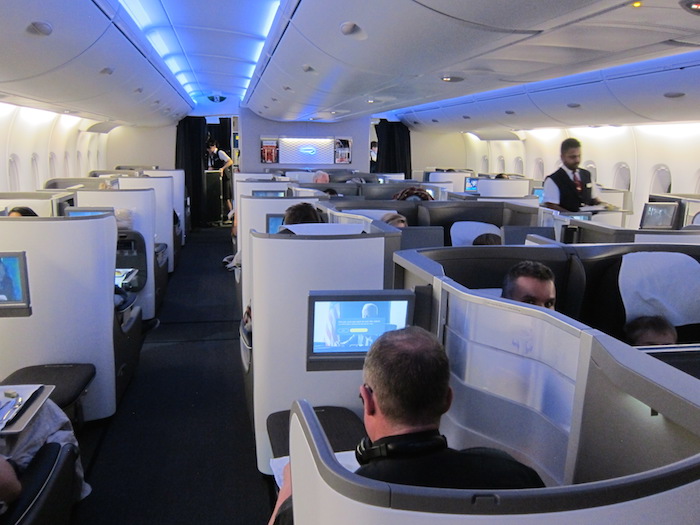 British Airways Club World (business class)
Anyway, in the past few days it looks like British Airways is releasing a substantial amount of transatlantic business class award availability, even for travel over peak summer dates. This includes their flights from the west coast, which are otherwise virtually impossible to find premium cabin award space on.
For example, looking at availability over summer, a majority of dates have nonstop availability between San Francisco and London:
Meanwhile about half of dates have availability between Los Angeles and London:
The same is true between San Diego and London:
For the dates that are available, it seems like there are typically two business class award seats per flight, and in many cases multiple flights are available per day as well:
Unfortunately British Airways does impose fuel surcharges on all transatlantic flights, so expect to pay about $400 each way in fuel surcharges for business class travel.
While it's not for everyone, if you have oneworld miles and value a nonstop flight from the west coast to Europe, this is a tough option to beat.
For what it's worth, most other routes seem to have equally good availability, but I thought the above routes were most noteworthy.
For my own purposes I preferred US Airways opening the business class award floodgates last week, whereby virtually every flight had unlimited business class award availability over summer between the US and Europe.
But that also won't get you from the west coast to Europe nonstop, so hopefully someone can take advantage of this.