Boy am I excited! Earlier I shared my desire to fly Kenya Airways' new flight between New York and Nairobi, though I struggled to redeem miles on it, since Kenya Airways seems to have some quirks with award availability. Well, I finally managed to ticket something, and it's an itinerary I'm pretty proud of.
So, here's what I booked:
Kenya Airways from New York to Nairobi
I finally managed to redeem Delta SkyMiles for the flight from New York to Nairobi. Or perhaps more accurately, Tiffany was kind enough to call and work her phone magic on the phone with the people at Delta SkyMiles, since I had no luck on my tries. What did the trick was what Steve also mentioned in the comments section of the previous post:
You need ask Delta to 'longsell' the flight in O Class…you are right they don't
see the availability but ask them to long or direct sell it and it's gets confirmed…..just had to do this for flight SEZ/NBO. The Delta agents should know this but it took me 3 calls and telling them what to d9 to get my seats confirmed!
The ticket cost 95,000 SkyMiles plus $400 in carrier imposed surcharges and taxes, but that worked best for my schedule, so I figure it's not that unreasonable. I'm can't wait to experience Kenya Airways… I think?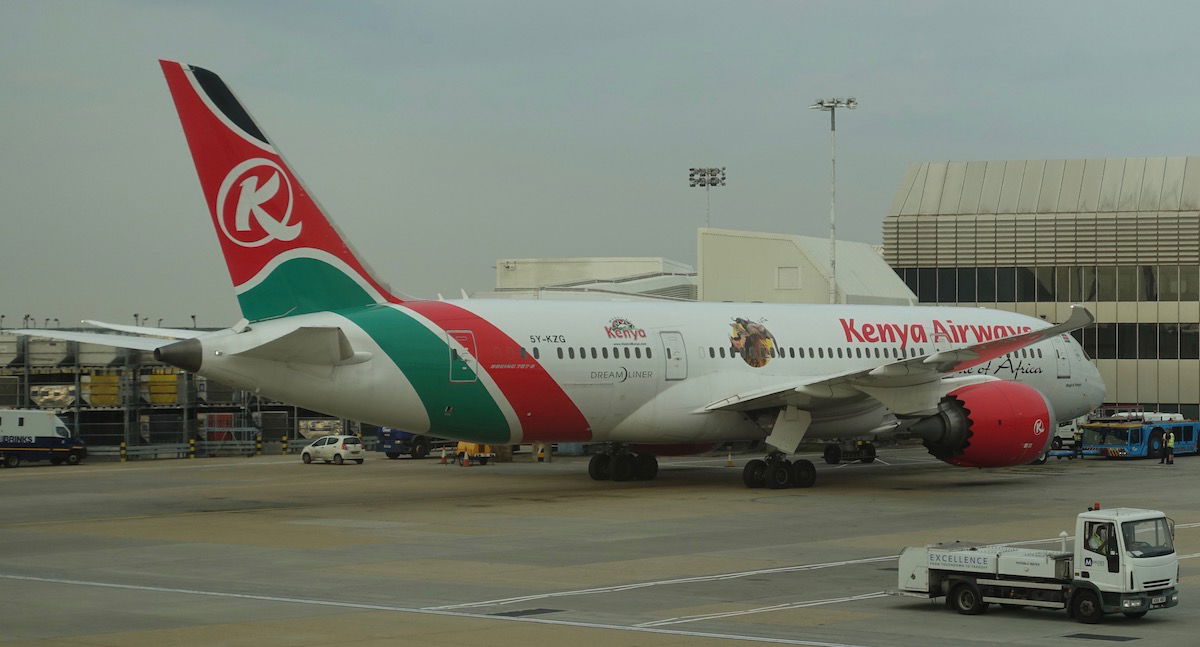 RwandAir from Nairobi to London via Kigali and Brussels
I've been wanting to review RwandAir for a couple of years now, and it's finally happening. I managed to book an ~$1,100 one-way business class ticket from Nairobi to London, which routes via Kigali and Brussels, including two segments on RwandAir's A330.
RwandAir is a fascinating airline with A330s that have staggered seats in business class, and the airline also has ambitions to fly to New York as of next year. We'll see if that comes to fruition.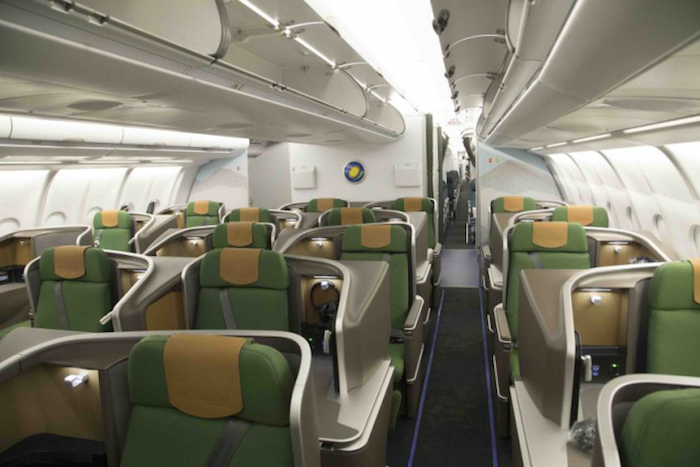 Even more fun is that this isn't even my return from Nairobi back to the US.
I'm actually nesting a whole additional trip in there, as I'm flying from Nairobi to New York and back on British Airways, so this will be my return from that second trip.
British Airways from Nairobi to New York
British Airways has excellent business class fares out of Nairobi, of around $1,900 roundtrip to New York. I've complained about British Airways often enough, so why would I want to review them again?
I can fly all the way from Nairobi to London to New York on the 747 upper deck, and I wonder if I may have a different impression of their business class there, given the privacy and side bins at these seats
British Airways has an improved soft product with new catering, bedding, etc., and the JFK route is their flagship route for this being tested
I can fly in one direction on British Airways' A318 Club World London City service between New York and London City, which adds some variety
I upgraded the London to Nairobi flight to British Airways first class for just 22,500 Avios one-way, and it has been a while since I've reviewed their 747 first class
I also have some mileage motivations with this trip. If I credit this flight to Alaska Mileage Plan I'd earn 150% elite qualifying miles and 350% redeemable miles as an Alaska MVP Gold member. So I'm looking at over 23,000 elite qualifying miles and almost 54,000 redeemable miles. This trip will also earn me MVP Gold 75K status, which will earn me a further 50,000 redeemable miles (which I wouldn't otherwise earn). So I'll earn over 100,000 miles for this trip when all is said and done, which I value at about $2,000.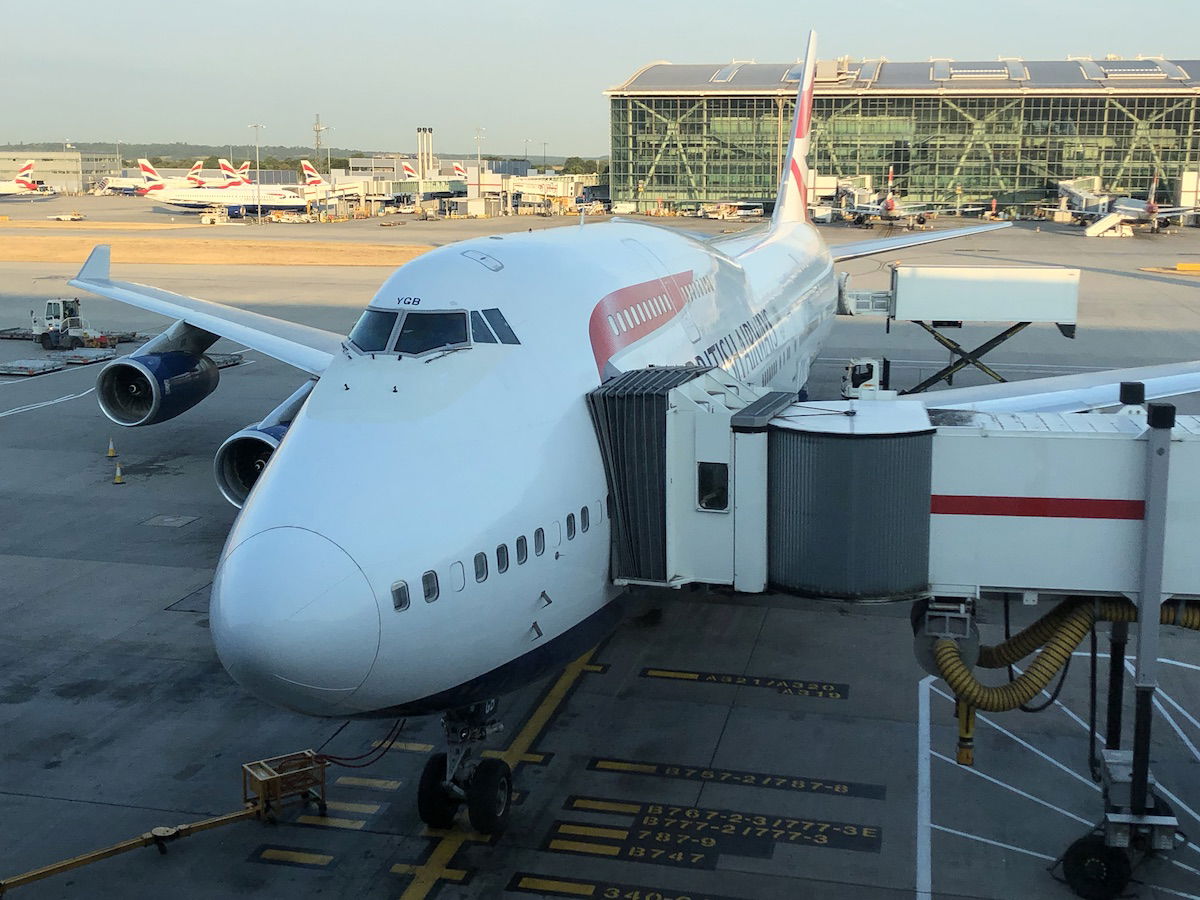 Bottom line
I'm so excited about this trip — two trips, actually — that will have me flying Kenya Airways, RwandAir, and some British Airways flights that really interest me.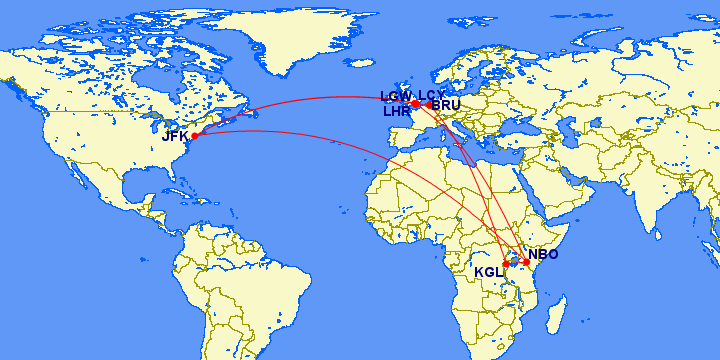 I still need to figure out how to get back to the US (specifically, I need to get to Miami on these dates). Norwegian has great Premium fares to Fort Lauderdale, but the flight is operated by a Wamos Air A330. I'm not sure if that makes this more or less interesting.
Any predictions for what my experiences on Kenya Airways and RwandAir (heck, or even British Airways) will be like? 😉