I don't have many good things to say about American Airlines nowadays, so it's time for a compliment. 😉
For the most part I don't think food in US domestic first class is worth eating. This isn't just limited to American, but also applies to Delta and United.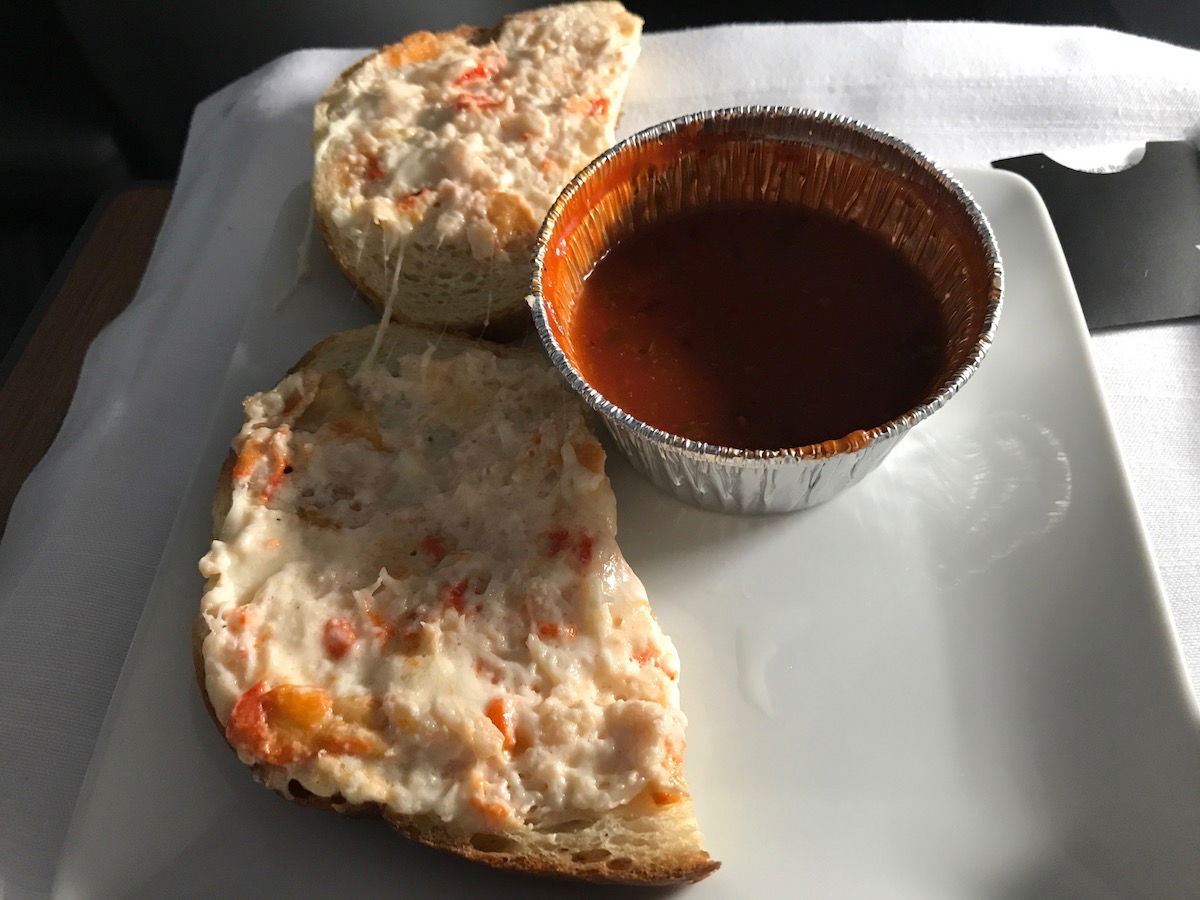 Lunch in American Airlines business class
I think JetBlue is one of the only airlines that does food well on domestic flights.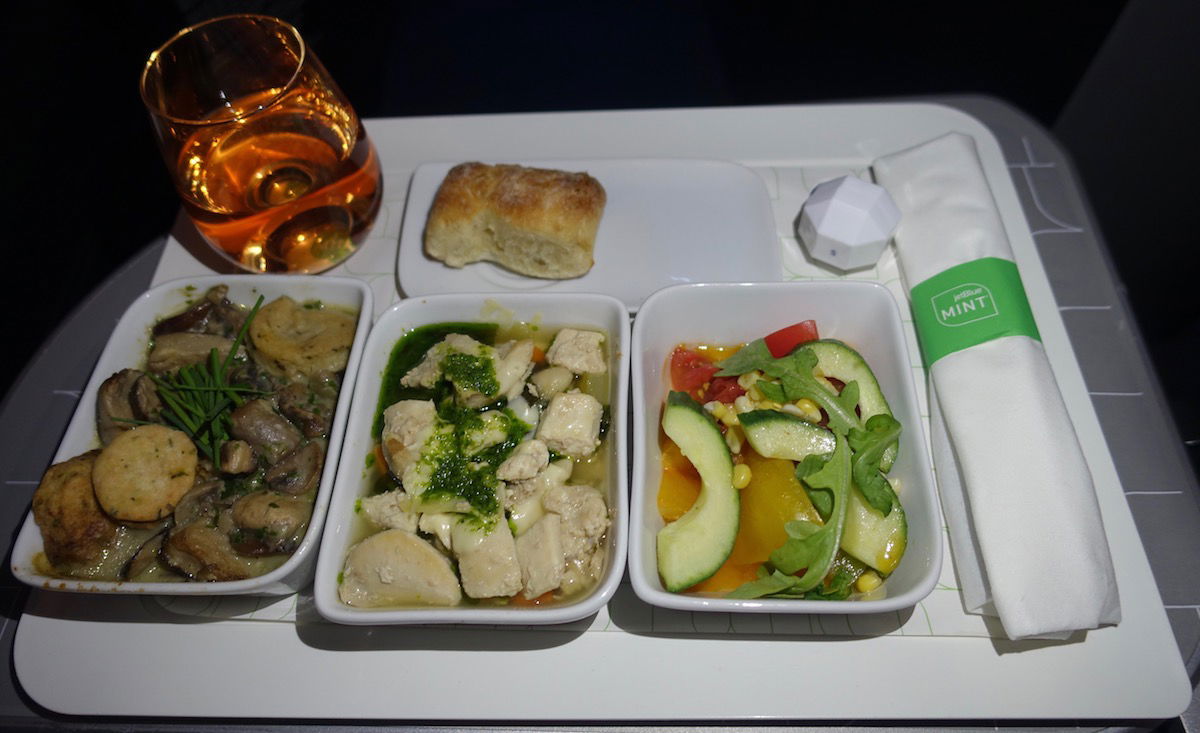 Dinner in JetBlue Mint
For a long time I thought American had the worst food of the major US carriers, though as of the beginning of this year they made the single biggest improvement they could possibly make to their meal service (well, short of spending an extra dollar per passenger, but let's be realistic).
American began letting passengers order special meals in domestic first class.
The reason I like this so much is because it means I can order an Asian vegetarian meal even when flying domestically. This is typically some sort of spicy Indian vegetarian food. While there's certainly variance in the quality of Indian vegetarian food, I find that even the worst Indian vegetarian food isn't that bad (it's food that reheats well, is flavorful, etc.).
I've written about my experience ordering Asian vegetarian meals on American. Some meals have been excellent…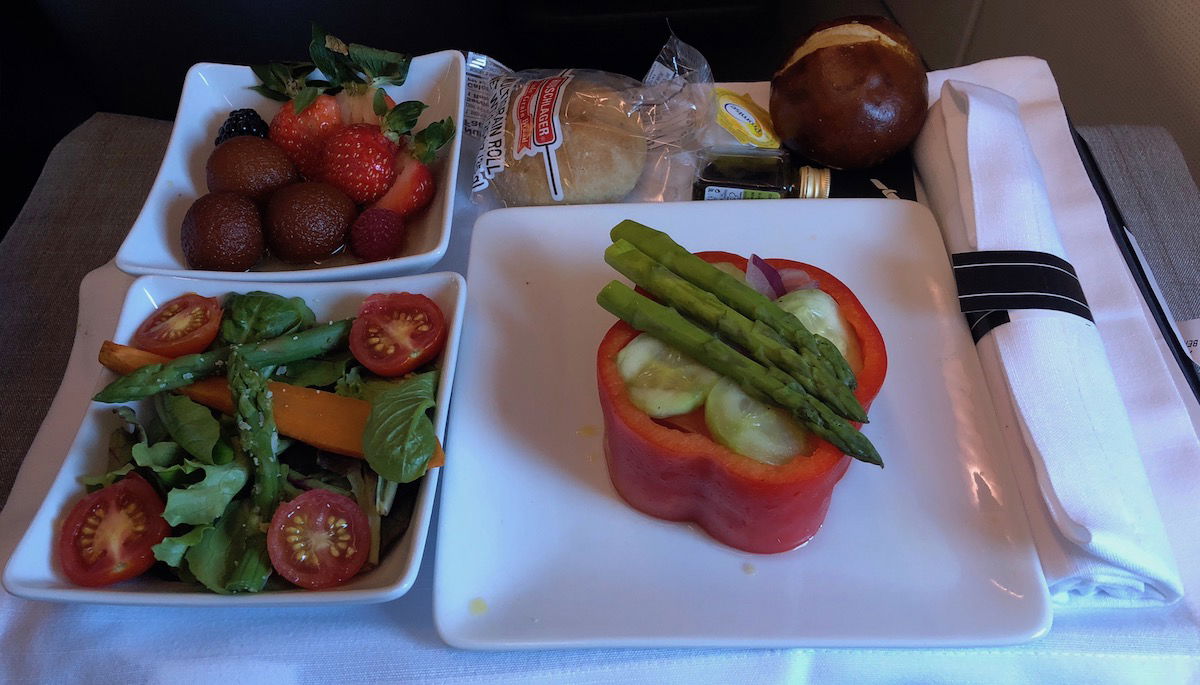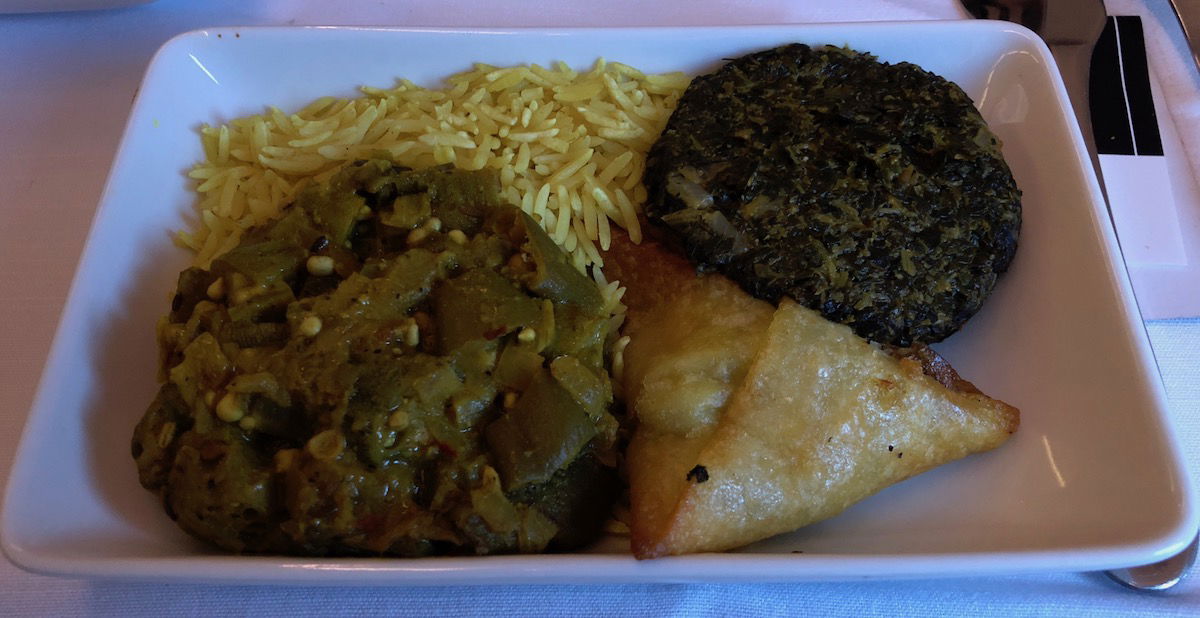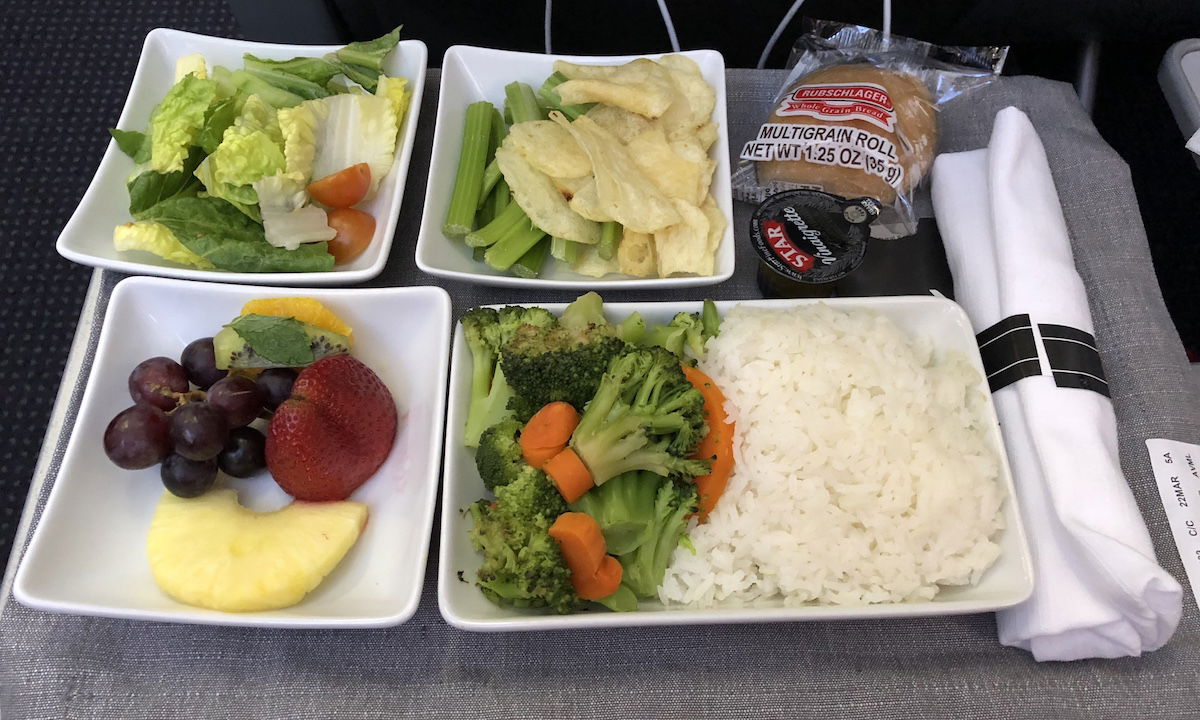 Through trial and error I've realized that it all comes down to the airport you're flying out of. For example, JFK has excellent Asian vegetarian meals, while LAX doesn't.
Well, I have another update on the special meal front. I just flew American from New York to Miami, and I think I had the best special meal I've ever had on American. This meal was actually exceptional, and I would have been happy to be served it in a restaurant. So to get this on a 2.5 hour domestic flight is even more exciting.
Here's a picture (the starter is a chickpea salad and the dessert is gulab jamun):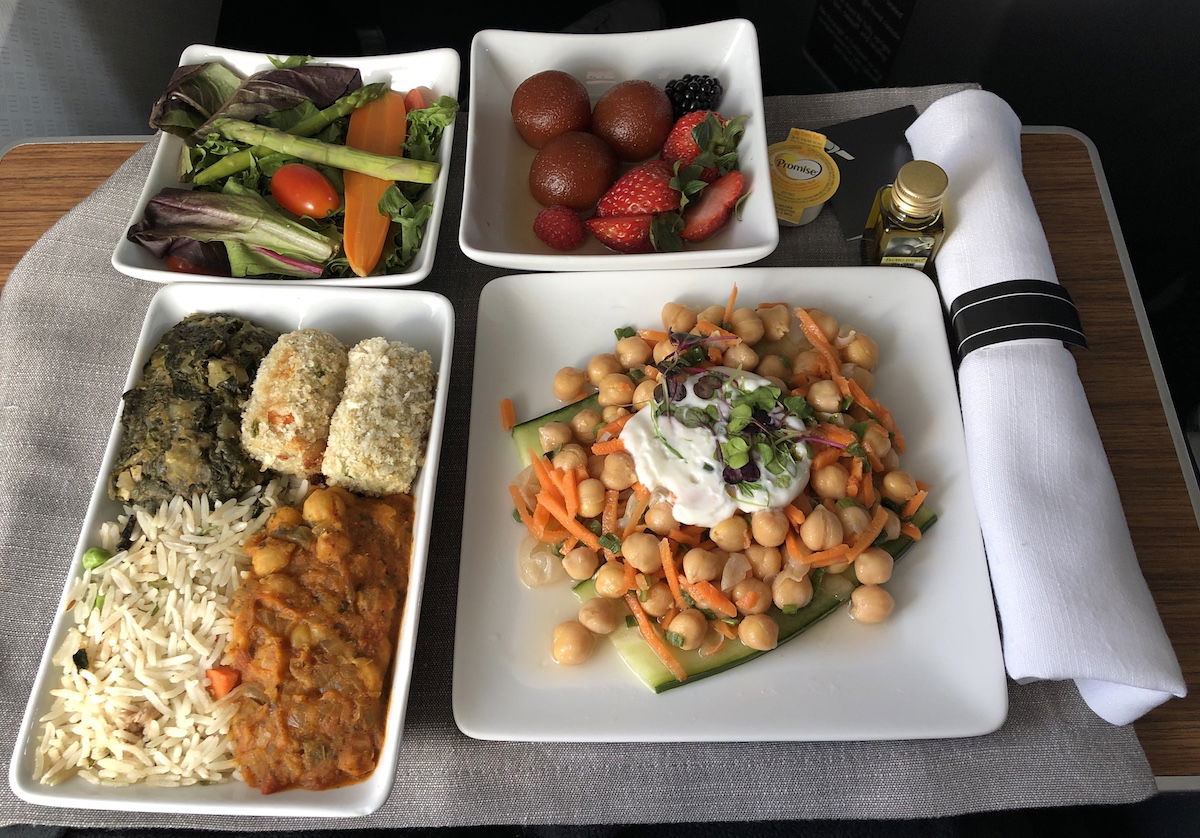 I really think that's the best meal I've ever been served on American. I've had the same meal on the same flight two weeks in a row.
What's funny is that both times the person across the aisle stopped me and asked what I ordered, commenting that my meal looked so much better than their meal.
American lets you pre-order meals, so I wish they'd just make this exact meal a permanent option on the menu, and I'd never have anything bad to say about their food again.
So anyway, if you're as displeased with American's food in general and haven't been ordering Asian vegetarian meals, start ordering them (though not out of LAX), especially out of JFK. At least that's my go to option for lunch and dinner — for breakfast I usually order a kosher meal, which is usually a basic omelet.