Earlier this year American made the single biggest improvement to their domestic catering that they've made in quite a while. Or so I thought.
Specifically, they now let you order special meals on any flight where a meal is served, including domestic first class flights. This is great news because American's typical domestic catering leaves a lot to be desired, and up until recently I only had good experiences with American's Asian Vegetarian meals (which have the code "AVML"). This is almost always some sort of Indian food, which I love both because it's healthier, and also because it typically tastes better (in general Indian food reheats well).
For example, here's an Asian Vegetarian meal I've been served on a flight from New York to Los Angeles: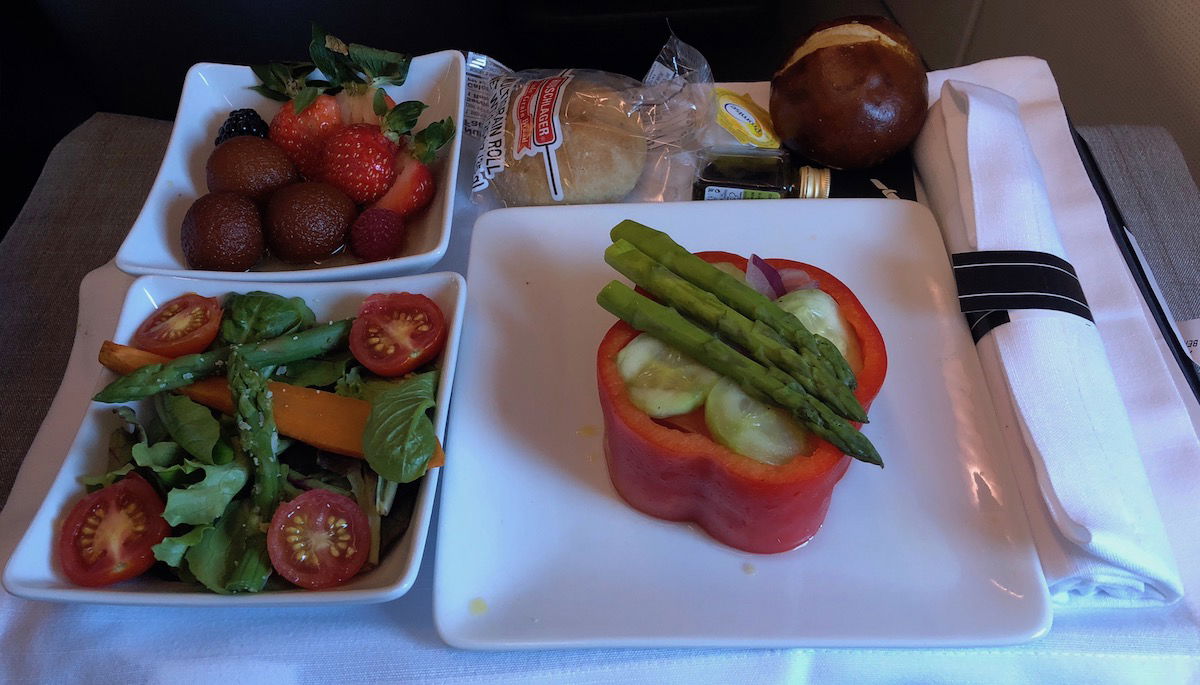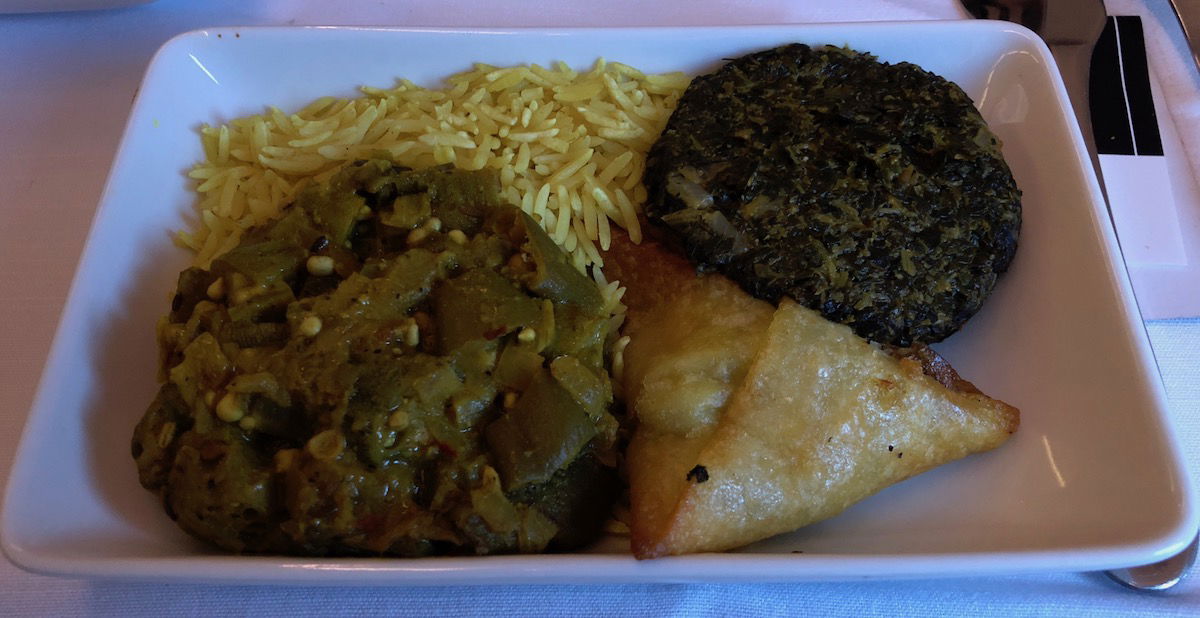 And here's the Asian Vegetarian meal I've been served on a flight from London to Los Angeles: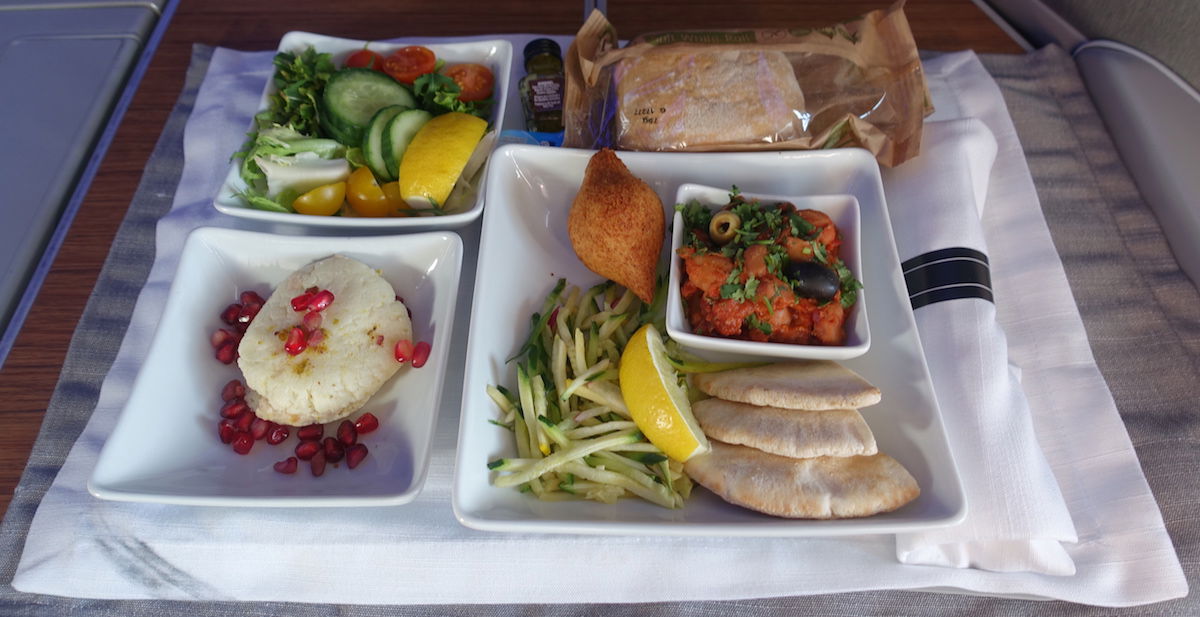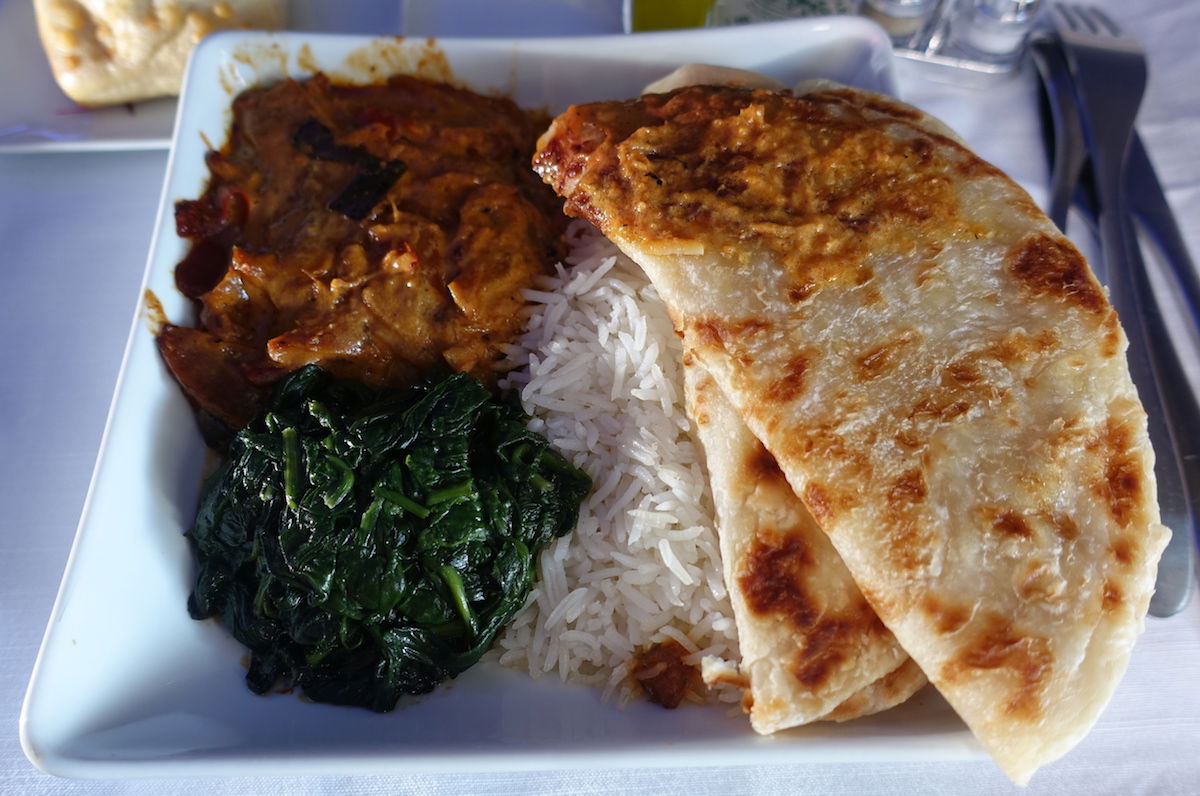 I've almost exclusively gotten jealous looks from other passengers and comments from flight attendants about how good the food looks when ordering these meals.
Yesterday on an American transcon flight out of Los Angeles I ordered my usual meal, and was served the following: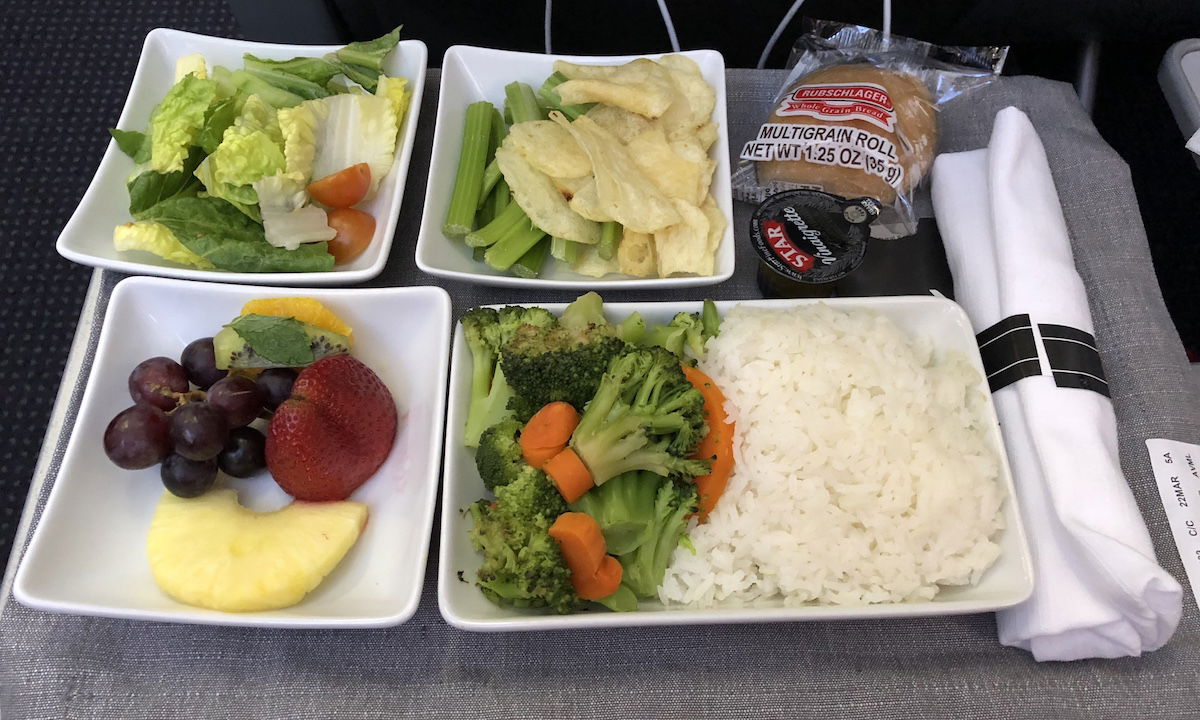 Never before have I looked so longingly at the meals other people were being served on an American Airlines flight. For reference, American describes Asian Vegetarian meals as being "spicy vegetarian meals with limited use of dairy products."
What was I served? An appetizer of celery sticks and chips (seriously?!?), the plainest salad imaginable, a hard, packaged bread roll, and a main course consisting of broccoli, carrots, and rice, with no sauce or flavor whatsoever. Then for dessert there was a small fruit plate.
I'm not sure if this was a catering glitch (this meal was the opposite of "spicy"), or if this is just what Asian Vegetarian meals look like LAX. The thing I can't really get over is the appetizer of chips and celery sticks. Did they cater this from the Admirals Club?
So now I'm curious, have I just been really lucky with Asian Vegetarian meals on American up until now, or was I really unlucky here? Now I'm questioning the Asian Vegetarian meals that I've reserved going forward…