Avelo Airlines is the startup that launched operations out of its Burbank base in April 2021 (the airline also plans to open a New Haven base in the coming months). It's the second newest airline in the United States, after Breeze Airways. Well, the airline has just announced four new routes, which sure are interesting…
Avelo's Burbank expansion
Avelo Airlines has revealed that it will launch four new routes from Hollywood Burbank Airport (BUR), all with 189-seat Boeing 737-800s. The airline will fly:
2x weekly to Fort Collins, Colorado (FNL) starting October 6, 2021
2x weekly to Monterey, California (MRY) starting September 30, 2021
2x weekly to Provo, Utah (PVU) starting September 17, 2021
2x weekly to St. George, Utah (SGU) starting September 17, 2021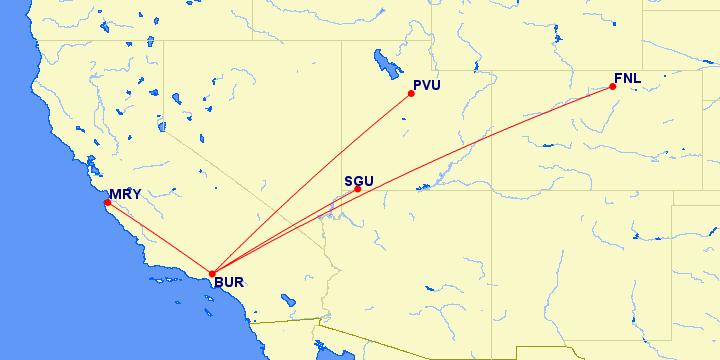 For some further context on these routes:
Avelo Airlines will be the only airline to fly to Fort Collins
Avelo Airlines will be competing with JSX on the Burbank to Monterey route, but the airlines are going after different kinds of consumers
Avelo Airlines will be the second airline to fly to Provo, after Allegiant, which operates about a half dozen routes from there with limited frequencies
Avelo Airlines will join the regional carriers of American, Delta, and United, in serving St. George, though none fly to the Los Angeles area from there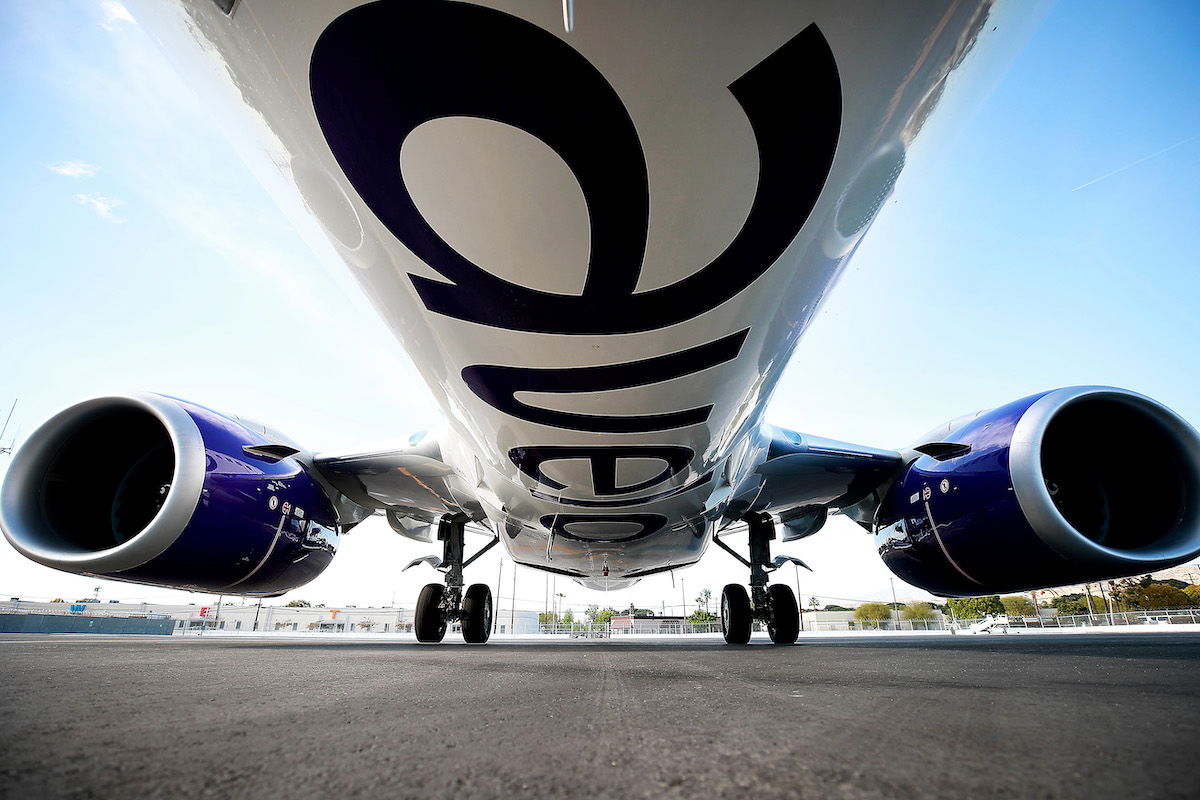 I don't know what to make of Avelo's growth
Usually I have an opinion (often wrong) about a carrier's strategy or expansion, but with Avelo I'm just kind of sitting here watching, and not sure what to think. Avelo is no doubt adding value for consumers, operating routes that otherwise aren't served — I mean, imagine how awesome this expansion is if you want to travel between the Burbank area and the Fort Collins area (however many people that describes!).
Allegiant has been very successful operating leisure point-to-point routes, but there's one major difference between Avelo and Allegiant — Avelo is setting up bases out of which a majority of flights are operated, while Allegiant operates wherever the heck there's demand.
Avelo will fly you from Burbank to all kinds of airports that otherwise don't have nonstop service from the Los Angeles area, while Allegiant will fly you from Flint to Punta Gorda, St. Petersburg to Toledo, Wichita to Destin, and Appleton to Nashville. All at like 6AM on a Tuesday and 11PM on a Saturday (or something like that).
Obviously Avelo is still new, and it could be that the airline is growing into the Allegiant model. After all, Allegiant has some focus cities, because that's just naturally how demand evolves. Furthermore, the process of expanding to the point where this can be done efficiently can be challenging.
My gut says that when it comes to point-to-point service, it makes sense to use the Allegiant strategy and fly just about anywhere, rather than sticking mostly to bases. But I suspect Avelo may eventually be working towards that.
Bottom line
Avelo Air is adding four new routes out of Burbank, to Fort Collins, Monterey, Provo, and St. George. All of these routes will be operated 2x weekly, and only the Burbank to Monterey route is currently served by another airline.
With this expansion, the airline will fly to over a dozen destinations out of Burbank. In addition to this, Avelo will be setting up a New Haven base this spring.
What do you make of Avelo's expansion, and overall strategy?
(Tip of the hat to @IshrionA)