Ultra low cost carrier startup Avelo Air has just announced it's setting up a base in Wilmington, Delaware, and this is noteworthy for one major reason.
Delaware is the only state without commercial air service
Delaware is currently the only state in the United States without commercial air service. While Wilmington Airport (ILG) has an airport capable of commercial service, airlines just haven't been able to make the economics work, it seems.
In the past decade, the only airline to fly to Wilmington has been Frontier Airlines. Frontier flew from Wilmington from 2013 until 2015, but then pulled out, as the airline claimed it wasn't a profitable market.
Frontier eventually decided to restart service to Wilmington, and most recently launched flights there in February 2021. However, the airline once again ended service in June 2022, after still not being able to make service to the state work.
Ultimately service to Delaware is a tough sell, when Philadelphia International Airport (PHL) is just a 30-minute drive away. Nowadays the most exciting service the airport gets is when President Biden travels there to visit his home.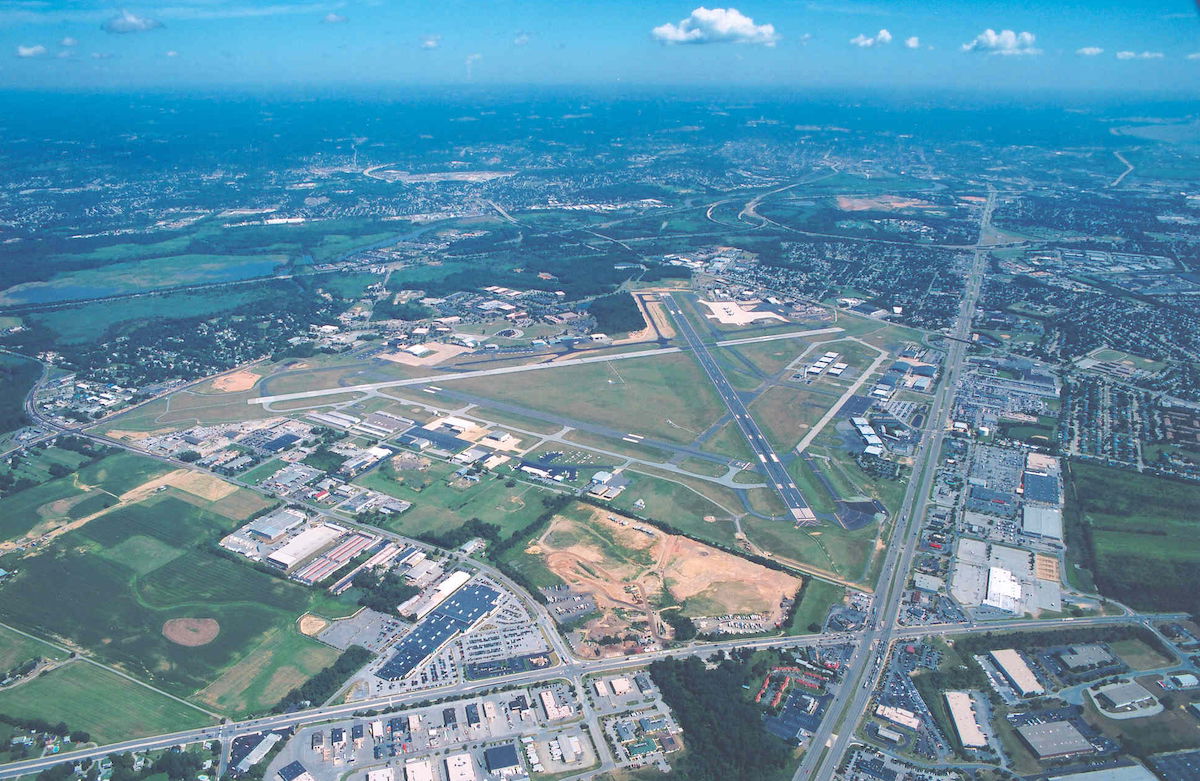 Avelo Air is setting up a base in Wilmington, Delaware
Avelo Air is an ultra low cost carrier that launched operations in 2021. The airline pledged to primarily operate routes that other airlines wouldn't operate, and I think this is the prime example of that.
Avelo Air is opening its fourth base in Wilmington, Delaware (other bases are in Burbank, New Haven, and Orlando). The airline plans to base one Boeing 737-800 there initially, creating at least 35 jobs in the local community.
Avelo Air intends to launch Delaware service as of February 2023, flying from Wilmington (ILG) to the following airports:
3x weekly to Orlando (MCO) as of February 1, 2023
2x weekly to Fort Lauderdale (FLL) as of February 2, 2023
2x weekly to Tampa (TPA) as of February 2, 2023
2x weekly to Fort Myers (RSW) as of February 2, 2023
2x weekly to West Palm Beach (PBI) as of February 4, 2023
The airline is hoping this new base in Wilmington will capture people from the entire Delaware Valley, encompassing portions of Delaware, Southeastern Pennsylvania, South Jersey, and the northern Eastern Shore of Maryland.
It's so awesome to see an airline add service like this, to a state and airport that don't otherwise have service. I hope that Avelo Air has better luck than Frontier Airlines did. I think one strength for Avelo Air will be that the airline is happy offering service just a couple of days per week, while Frontier Airlines is more focused on markets that can sustain daily service. I also suspect that Avelo Air is receiving significant subsidies for this service, which should help as well.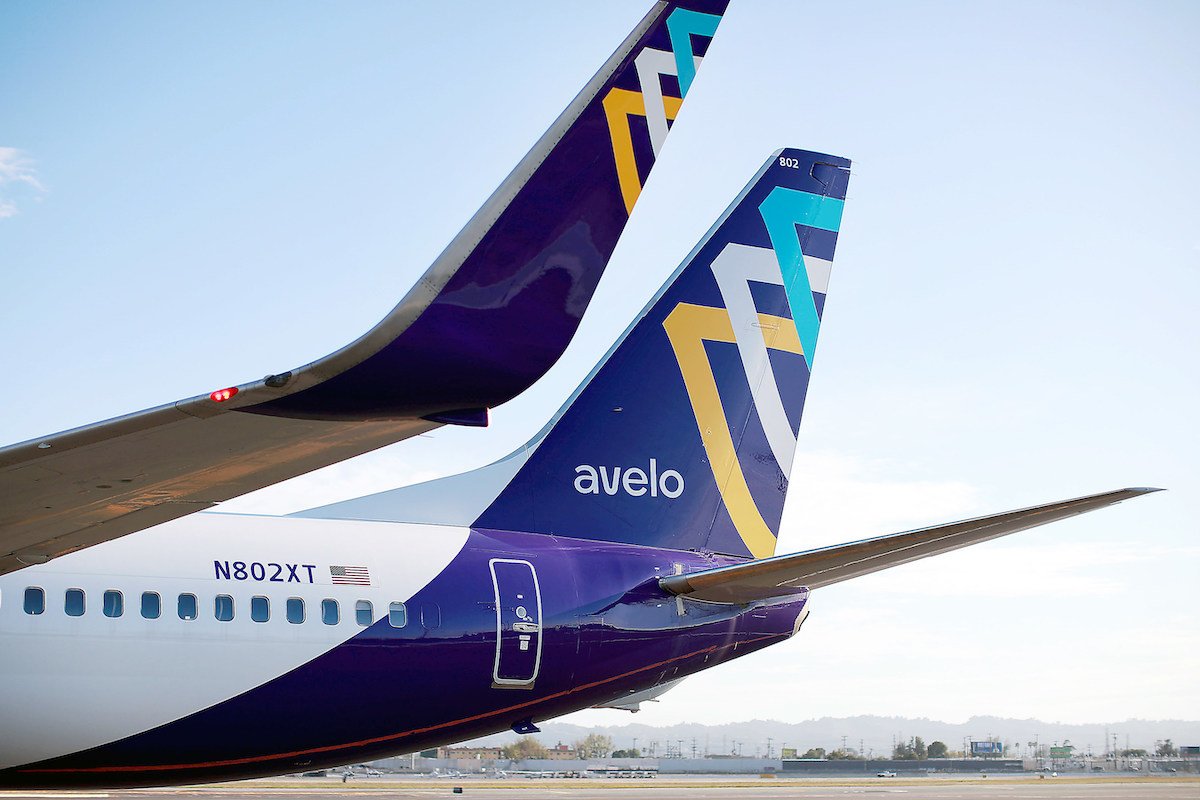 With this latest update, below is what Avelo Air's routemap will look like.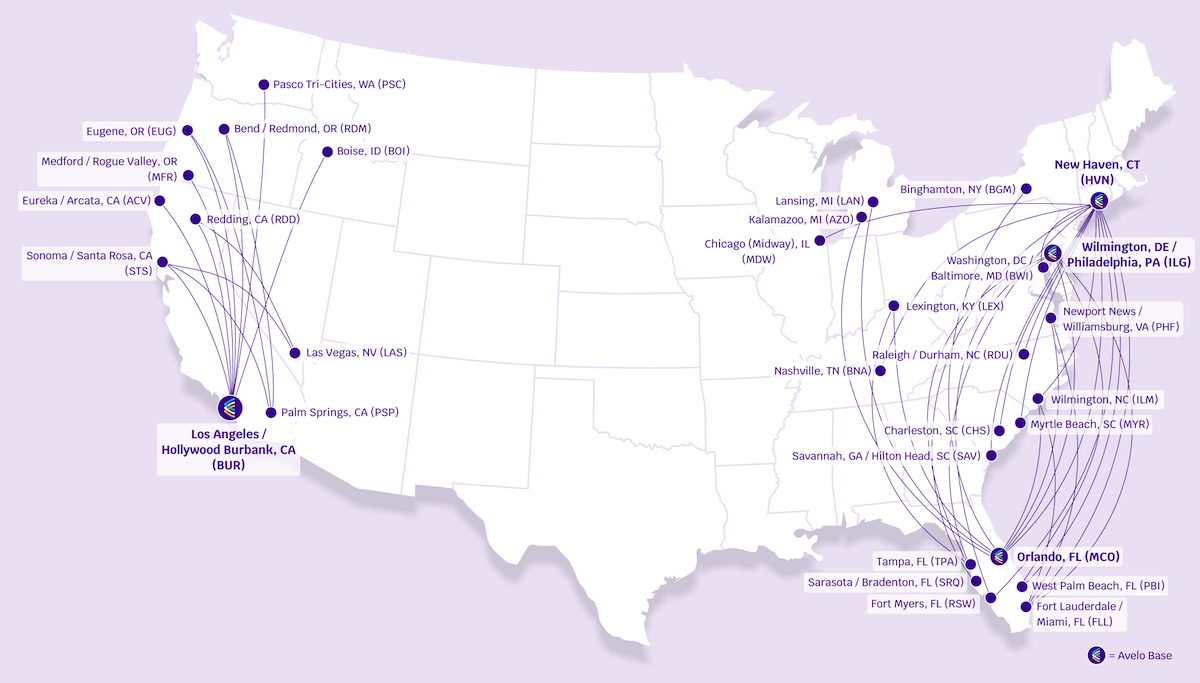 Bottom line
Avelo Air is setting up a base in Wilmington, Delaware, which is significant since the airport and state don't otherwise currently have any commercial air service. Wilmington Airport has only otherwise had service from Frontier in the past decade, but the airline pulled out of that market twice, citing unprofitability. Hopefully Avelo Air has better luck!
What do you make of Avelo Air expanding to Delaware?