ANA has now scheduled their reconfigured 777s (with new first and business class seats) to a third destination, which is an awesome development!
ANA's New First & Business Class
In early July, All Nippon Airways revealed a brand new first & business class product. This caught many of us off guard for a couple of reasons:
I wasn't aware that ANA was even working on a new first & business class product; while other airlines hype new products for years, they announced this just weeks before it entered service
Both first & business class look spectacular; in particular, business class looks on par with Qatar Airways' Qsuites, if not better
The new first class hard product looks very good, though not cutting edge. Crucially, it addresses some of the issues with the previous versions of the suites, like the lack of being able to look out the window or talk to a neighbor.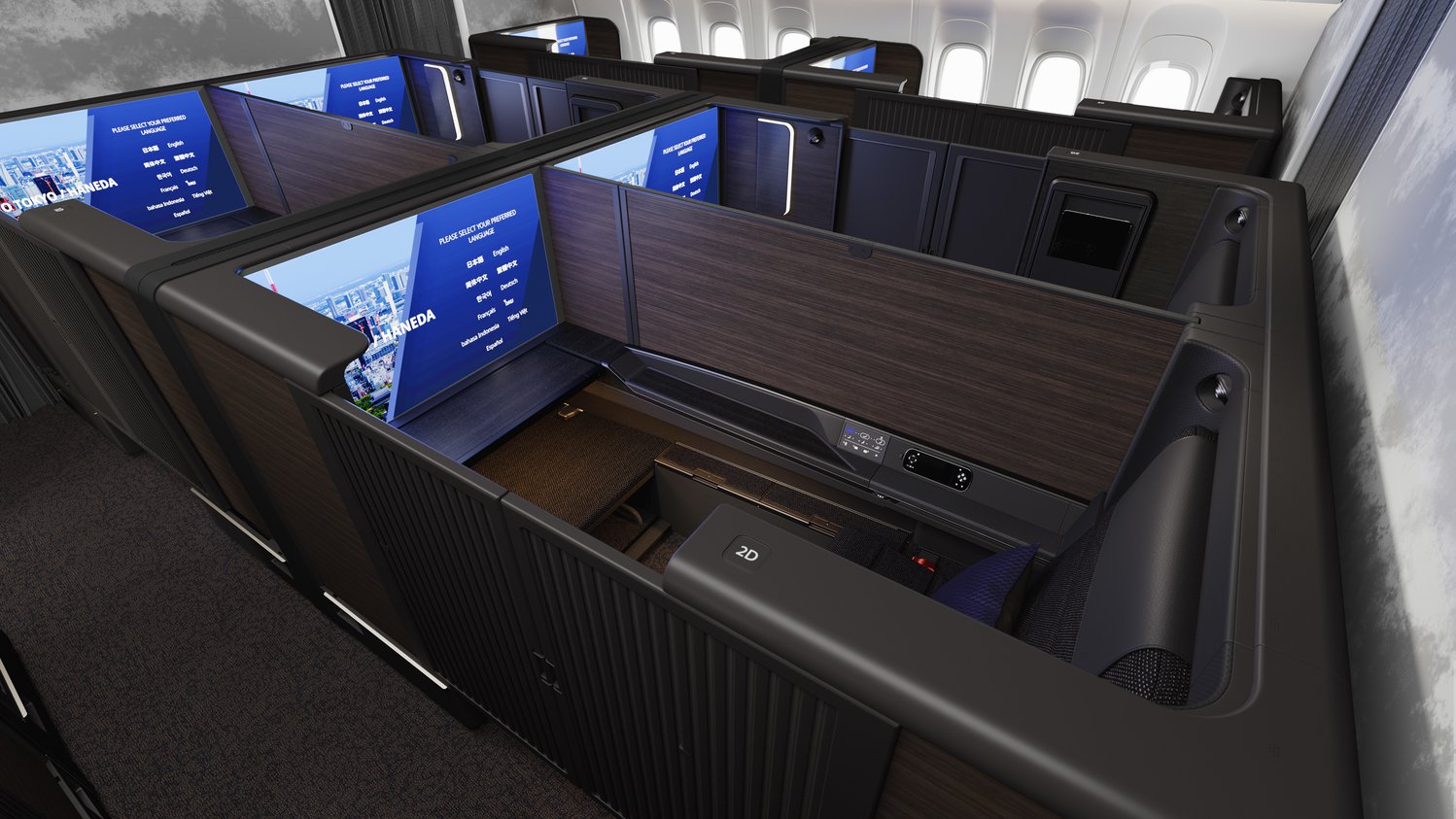 Meanwhile in business class their hard product does look cutting edge, as each business class seat has a door, and looks very wide.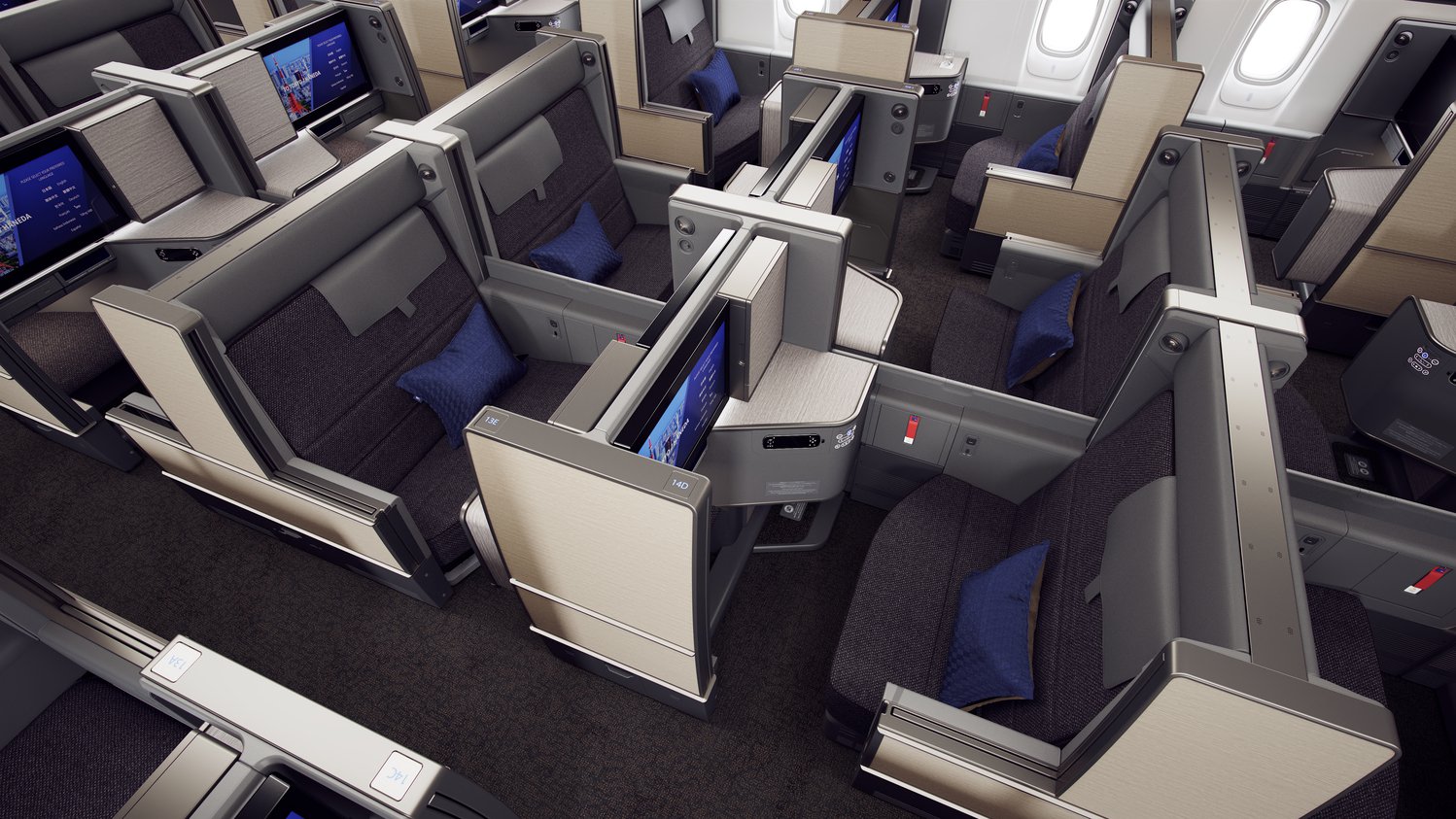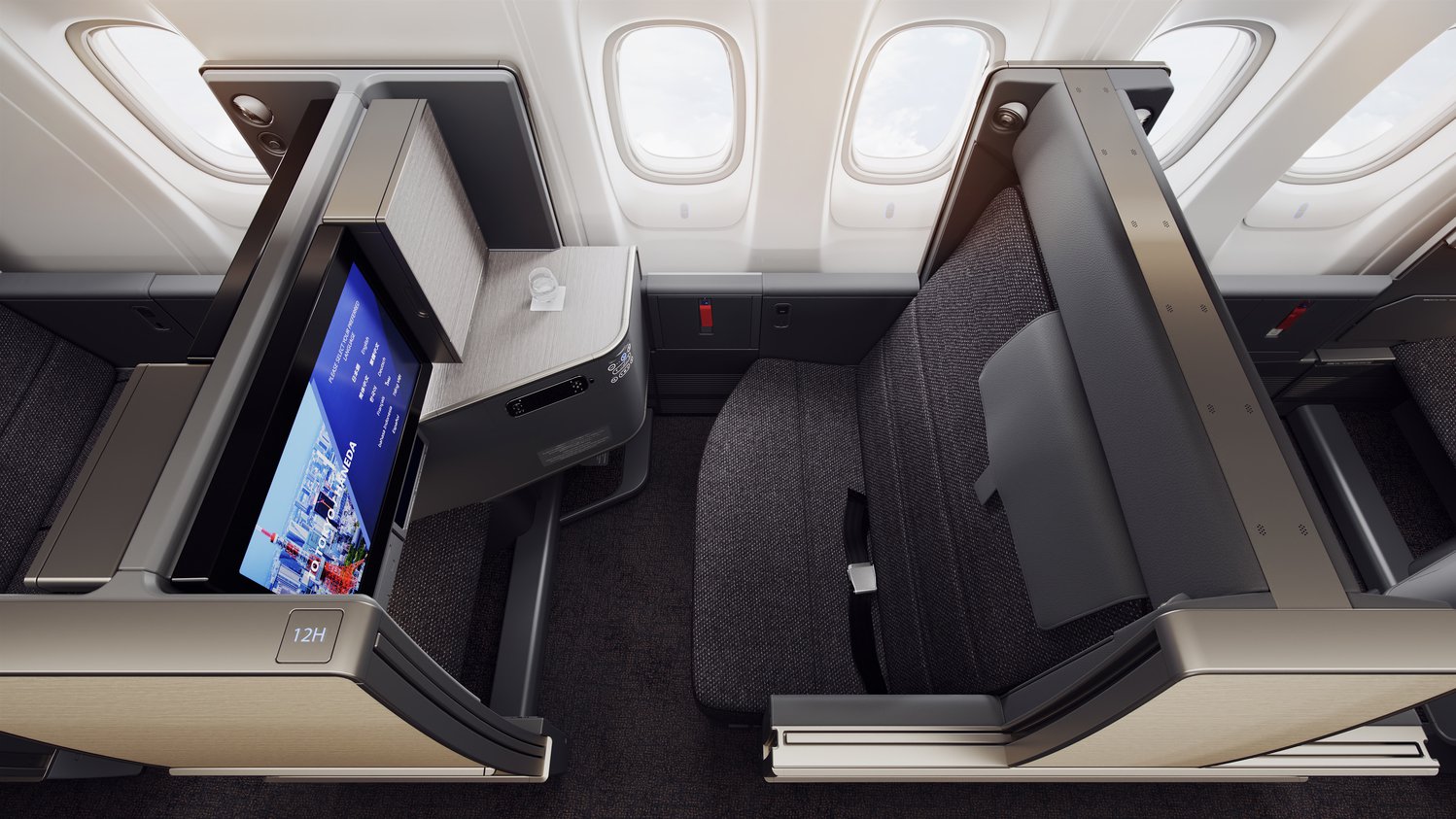 ANA's New 777-300ER Routes
Not surprisingly, a lot of people are hoping to fly in ANA's new cabins, given how impressive they look. Now a third route will be getting them.
ANA's New 777-300ER Cabins To London Heathrow
ANA began offering these new cabins between Tokyo Haneda and London Heathrow as of the beginning of August 2019. Their daily flight in the market features these seats consistently.
ANA's New 777-300ER Cabins To New York JFK
In late October ANA announced that they'd start flying reconfigured 777s between Tokyo and New York as of November 8, 2019.
ANA operates two daily flights to New York JFK — one from Tokyo Haneda, and one from Tokyo Narita. The catch is that initially they only had a single reconfigured 777-300ER dedicated to the New York route, meaning that fewer than half of the flights featured the new cabins (since it takes more than one aircraft to complete a daily rotation).
Fortunately they have more planes in service, and as of January 1, 2020, all ANA flights to New York JFK will feature the new first & business class products. The airline has just recently updated their seatmaps to reflect that.
Note that as of now only flights from January 1 through March 28, 2020, show the new cabins. That's not because ANA plans on taking the planes off the New York route as of that date, but rather because that's the end of the winter schedule. It's normal for airlines to only make updates like this for the seasonal schedule.
I'd assume that the route will continue to feature reconfigured 777s in the summer season as well.
ANA's New 777-300ER Cabins To Frankfurt
We've known all along that Frankfurt would be the next city to get reconfigured the new product, and that's now finally scheduled.
ANA will begin offering their new cabins between Tokyo Haneda and Frankfurt as of February 1, 2020. The airline operates two daily flights, and specifically, the following flight will feature the new cabins:
NH203 Tokyo Haneda to Frankfurt departing 12:50AM arriving 5:20AM
NH204 Frankfurt to Tokyo Haneda departing 11:30AM arriving 6:55AM (+1 day)
What Route Is Next?
All Nippon Airways hasn't publicly stated what the next routes to get the new product will be. It seems that ANA is focusing on their most premium routes first, so if I had to guess, I'd assume that Los Angeles and/or San Francisco would be next.
Other cities with first class service include Chicago, Houston, and Washington.
The thing is, I'm not sure we'll see many more planes featuring the new cabins anytime soon:
All Nippon Airways has just taken delivery of four brand new 777-300ERs, all featuring the new cabins
All Nippon Airways has also started reconfiguring some 777-300ERs, but I expect we won't be seeing a lot of that come March, given that it will be the start of busy season ahead of the Olympics
So my point is that it's possible we'll see an extra plane (or so) reconfigured in February or early March, but I think it's a sure bet that the airline won't be doing any work on planes during Cherry Blossom and/or the Olympics, because they need those planes to be flying.
How To Tell If Your Flight Features ANA's New Cabins
Want to tell based on the seatmap if your flight will feature ANA's new cabins? The easiest way to tell is to look at the business class seatmap:
The new business class cabin has 64 seats, while the old cabin has either 52 or 68 seats
If the business class cabin goes to row 20, then it's the new business class; otherwise it's the old business class
Bottom Line
All All Nippon Airways flights to London and New York JFK feature the new 777s (well, as of January 1, at least). On top of that, as of February 1, 2020, the Frankfurt route will feature new cabins.
It's anyone's guess which route is next, though I would have to assume Los Angeles is among their next targets. I'm not convinced we'll necessarily see the new product rolled out at the same pace in 2020, though, given that the airline isn't taking delivery of any more 777s, and given that they're not going to be taking planes out of service to reconfigure them during the busy season.