Well this is unfortunate. For several years now American has been taking delivery of new planes in order to refresh their fleet. For longhaul flights this has consisted mostly of Boeing 787-8 and Boeing 777-300ER aircraft, while for short-haul flights this has consisted mostly of Airbus A319 and Airbus A321 aircraft.
While American has been taking delivery of Boeing 787-8 aircraft for over a year, they'll soon take delivery of their first Boeing 787-9, which they'll begin flying domestically in October and internationally in November. This will be the first plane to feature American's newest business class, as well as premium economy.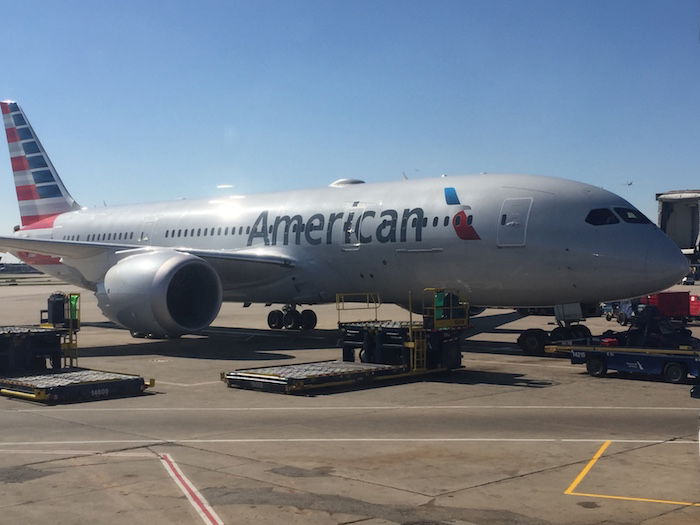 American 787-8
After that, the next plane American was supposed to take delivery of is the A350, which I personally prefer to the 787. It's a gorgeous plane, and I was excited to see it join the fleet of a US airline for the first time. However, it looks like American is deferring delivery of their 22 A350 aircraft, by an average of 26 months.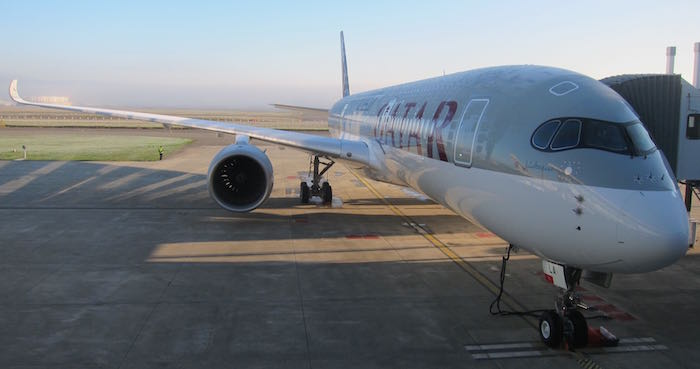 Qatar Airways A350
Per Reuters:
American said it would defer taking the delivery of the A350 aircraft from Airbus Group to late 2018 through 2022, with an average deferral of 26 months.

The deferral will reduce planned capital spending for 2017 and 2018, the company said.

There are investor concerns that carriers will continue to add flights and push down prices despite insufficient demand, and rebounding oil prices will add to their fuel costs.

Economic slowdown abroad poses an even greater risk to revenue, with foreigners reluctant to buy tickets on U.S. airlines to visit the United States as the dollar rises in value against other currencies.
This move likely makes business sense, given the state of the global economy. Most US carriers are cutting back international capacity, given weakened demand in Latin America, China, and now even Europe.
Bottom line
I can't blame American for not wanting to continue to expand their international fleet while global demand continues to drop. It's nice that they managed to work something out with Airbus to defer delivery of these planes, though I'm still sad we won't be seeing the plane in operation for American for at least a couple more years now. Who knows, this might just be the beginning of new plane deferrals…
Are you surprised to see American defer delivery of the A350?