I've been impressed by American's new Flagship Lounges. These are the lounges available to select international first and business class passengers, as well as oneworld Emerald and Sapphire members traveling on eligible itineraries.
Not only are these Flagship Lounges a nice improvement over the old ones, but the biggest thing is that American has been opening them quickly. So far American has four new Flagship Lounges that opened in the following timeframe: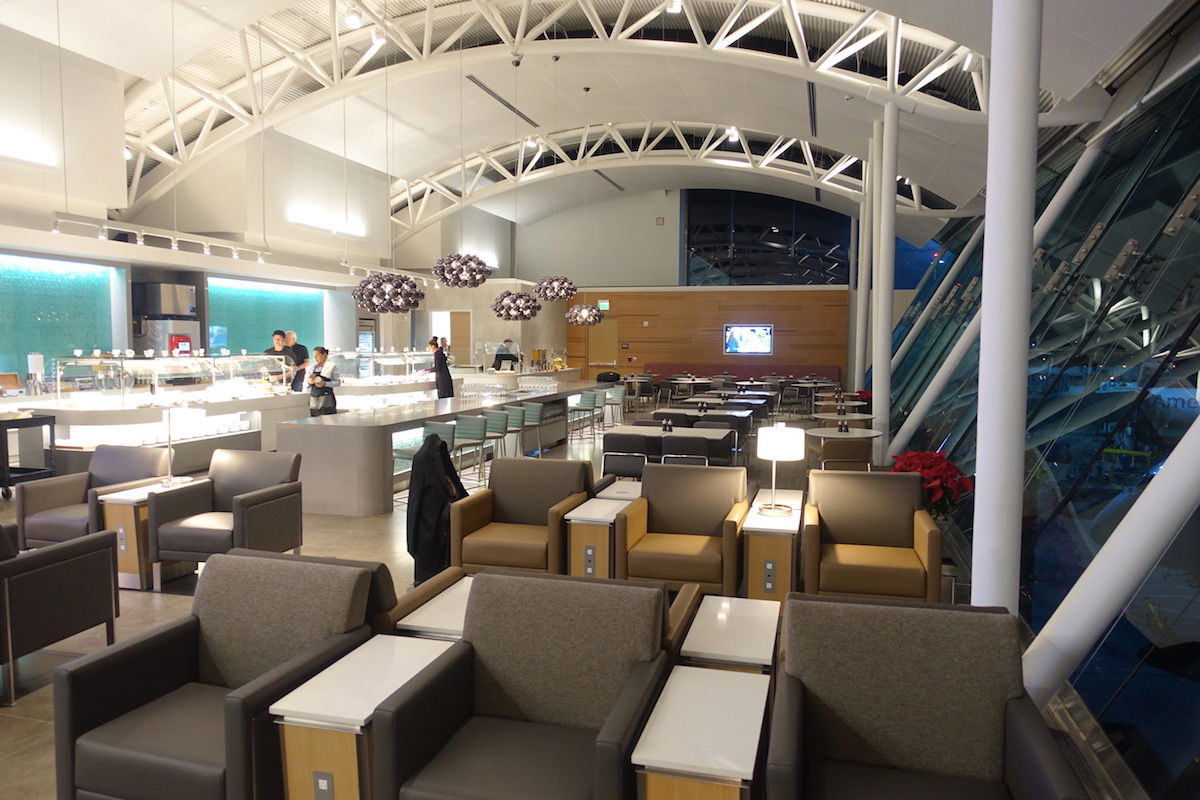 American's Flagship Lounge LAX
In seven months they opened four Flagship Lounges, and that doesn't even account for the three Flagship First Dining facilities in New York, Miami, and Los Angeles.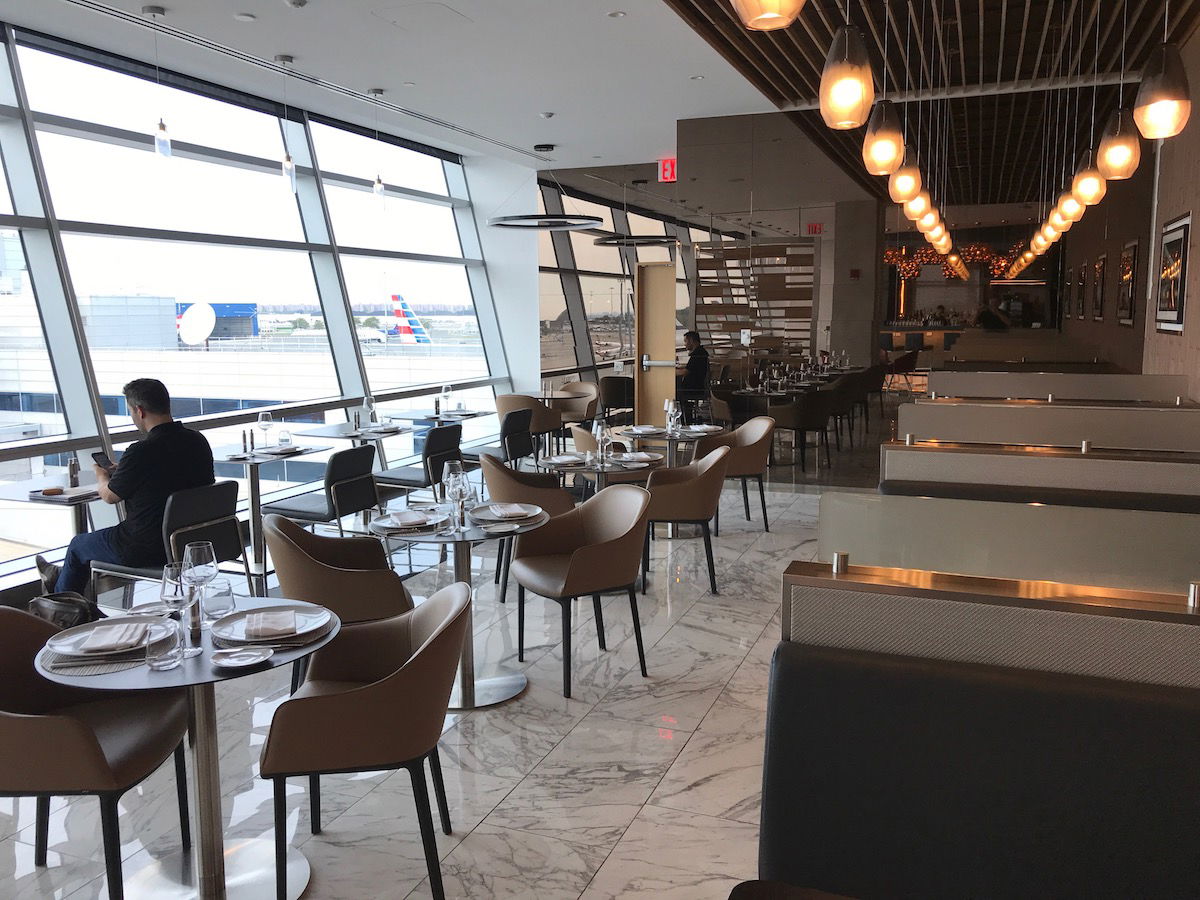 American's Flagship First Dining JFK
As a point of comparison:
While Delta's SkyClubs are superior to the membership lounges offered by other US airlines, they don't offer any sort of premium international lounges
While United's Polaris Lounge is arguably a bit better than American's Flagship Lounges, they have opened a single Polaris Lounge in 16 months; the whole Polaris concept has turned into a bad joke, and also, they don't allow as many people in the lounge (elite members don't get access, but rather only international first and business class passengers)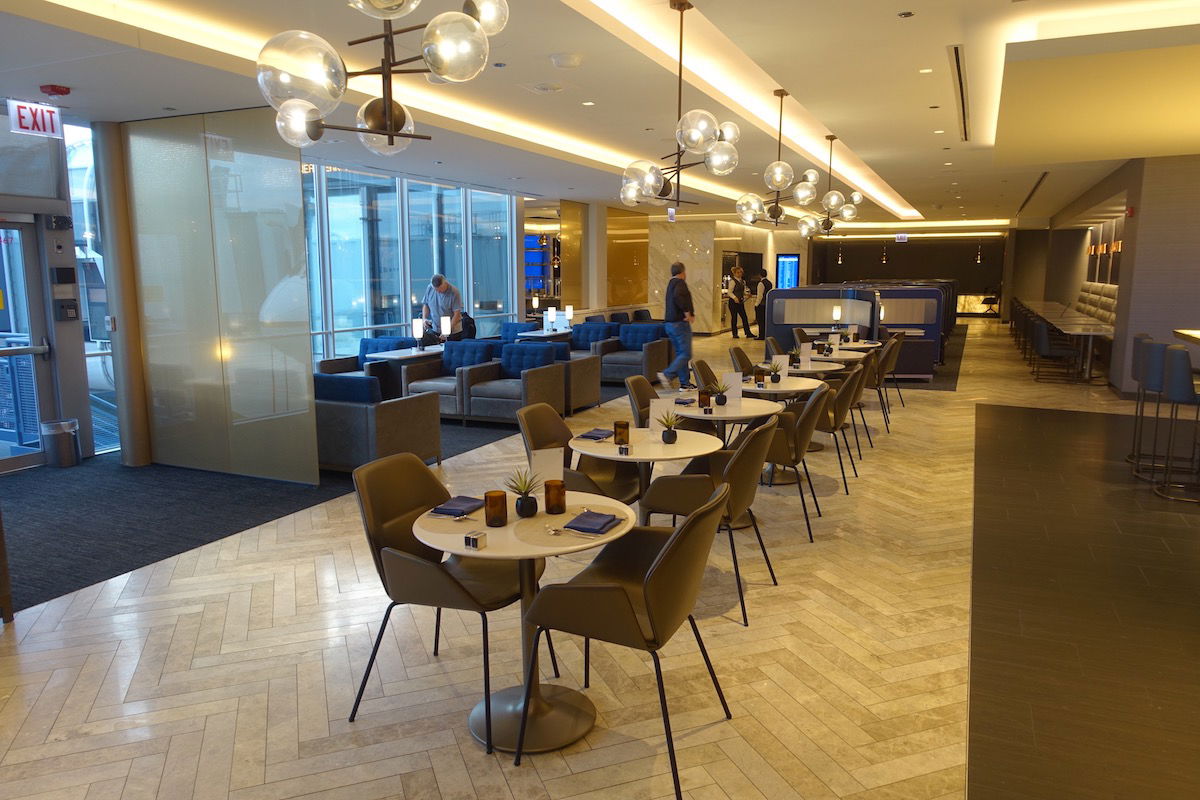 United's Polaris Lounge Chicago
American has the upper hand when it comes to their international lounge setup by a long shot.
With that out of the way, this brings me to a (minor) cut that American has made to Flagship Lounges, which I called since day one. One of the rather over-the-top aspects of American's Flagship Lounges is that they've served Bollinger champagne in the lounge. That's insanely generous, and one of the best champagnes served in a business class lounge.
From day one I couldn't believe that Doug Parker & Co. would offer something like that. My guess is that they scored some sort of a deal on this, as is often the case, given the exposure that Bollinger is getting. That only lasts so long, though, and I've been calling since day one that this will eventually be cut…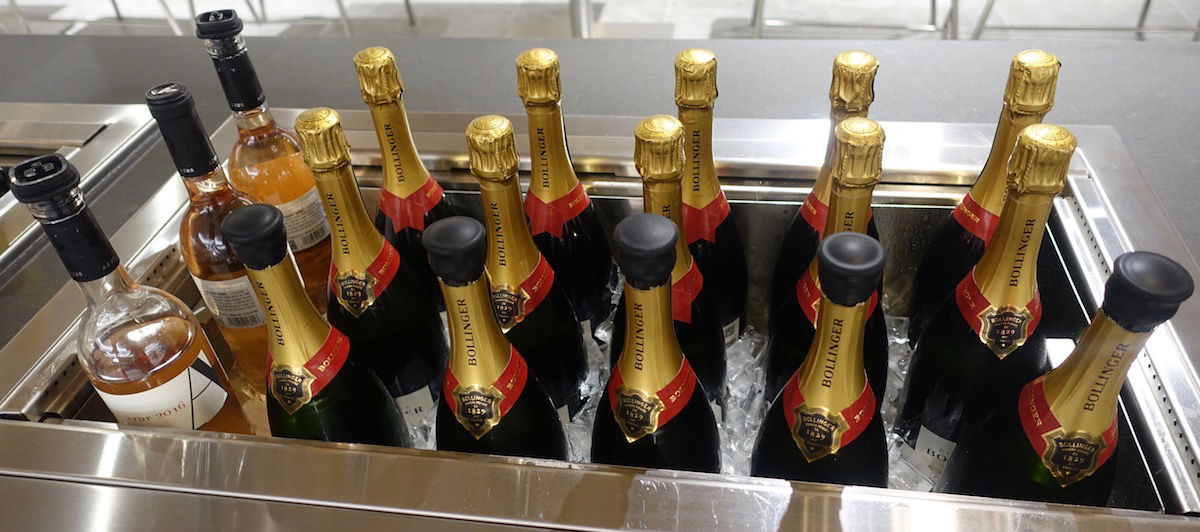 …and I was right. I've received several reader reports indicating that American seems to be offering different champagnes in Flagship Lounges now.
I reached out to American, and they tell me that they're in the process of changing out their champagne and wine in lounges. Each lounge will have their own wines picked by Bobby and Des, and you can expect unique selections at each lounge.
My suspicion started on Monday when I was at the Flagship Lounge LAX and the only sparkling wine they had was splits of prosecco. To be honest, that was sort of in line with the changes I was expecting. However, when I reached out to American they told me that was only temporary — I guess they ran out of the usual stuff.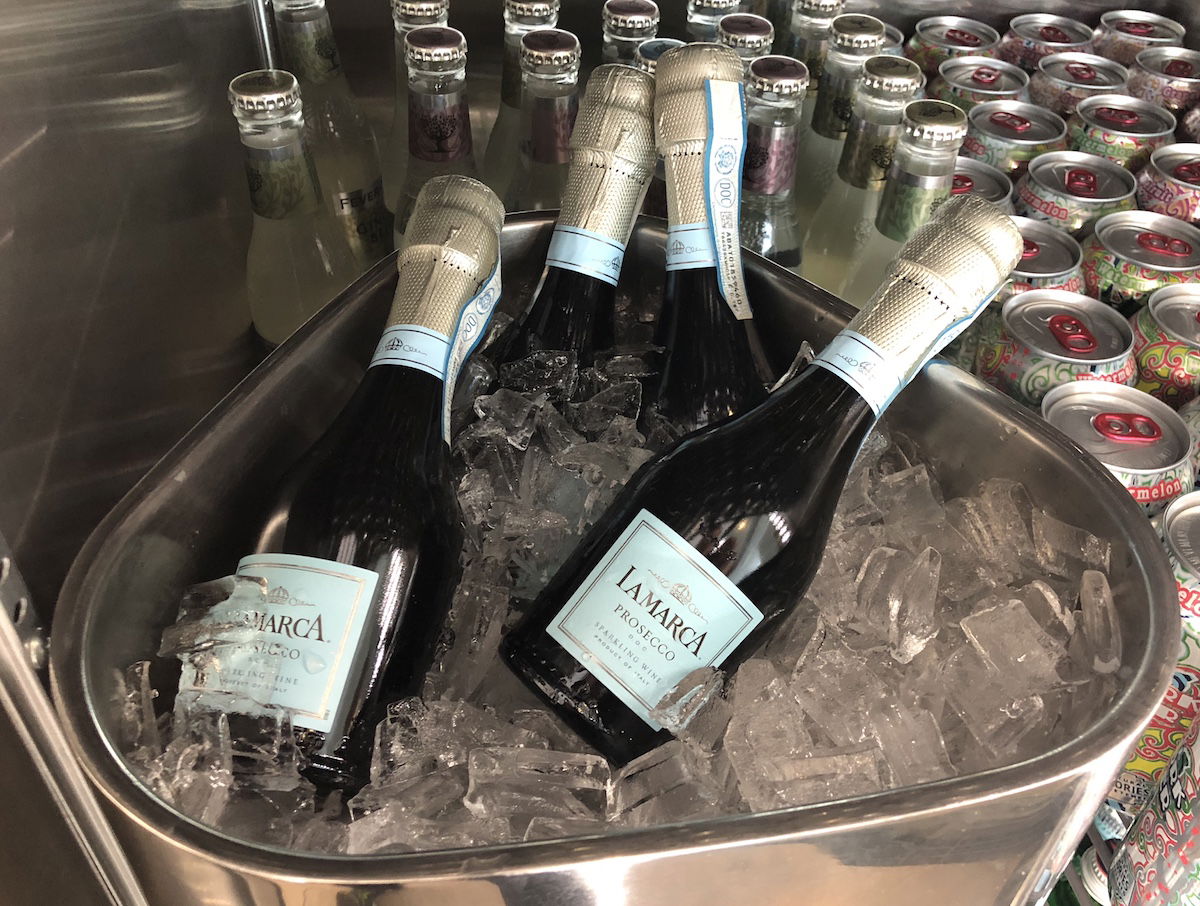 So, what are American's new Flagship Lounge champagnes? Today alone I've received reports that:
The Flagship Lounge New York JFK is serving Taittinger
The Flagship Lounge Chicago O'Hare is serving Delamotte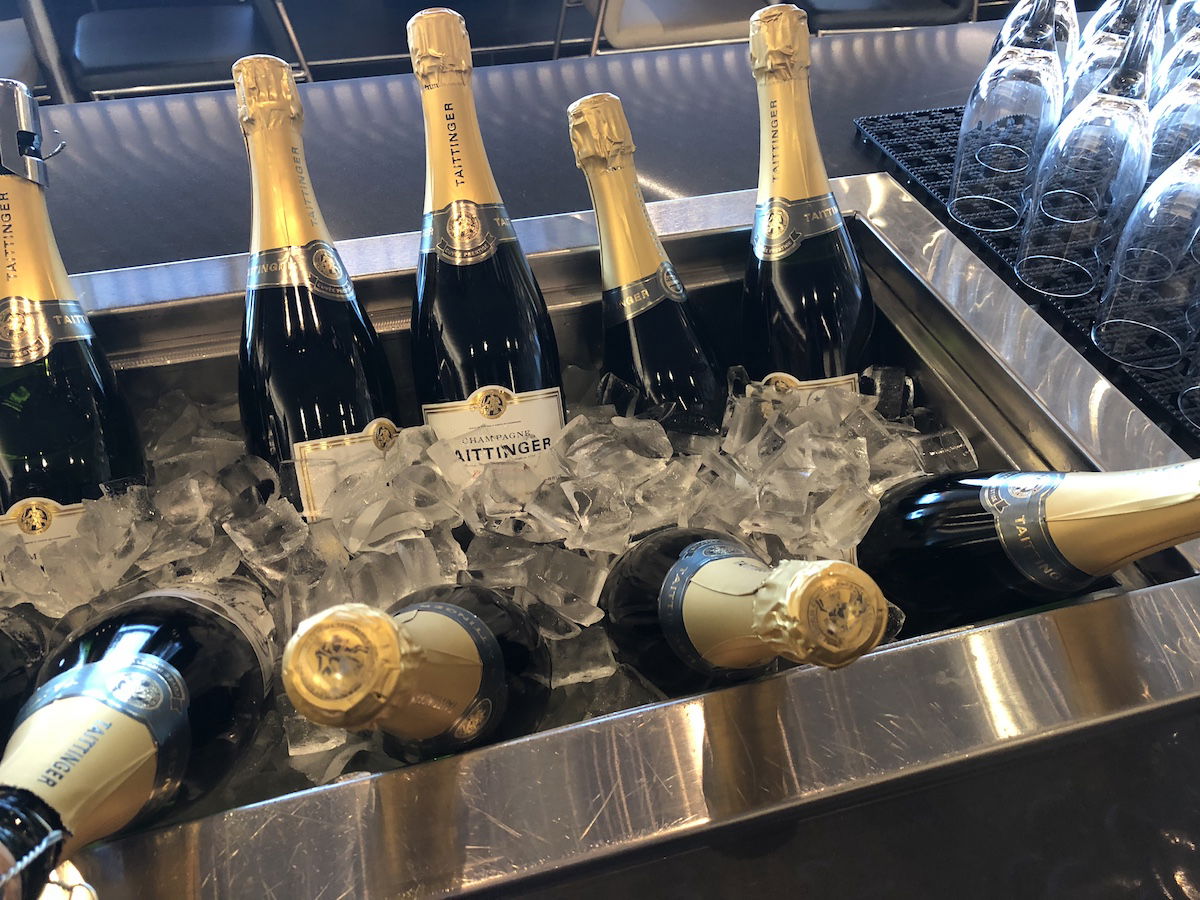 The thing is, those are both still pretty expensive champagnes, and frankly more than I'd expect an airline with America West's management team to spend. Just to compare the costs of the three champagnes, according to wine.com:
What I'm not sure of is how much the quality of the other wines changed, as I can't say I ever looked too closely at them.
Bottom line
American is making some changes to their Flagship Lounge wine program, and among that is a downgrade to their Bollinger champagne, which I was expecting them to do from day one. The only surprise is that it took them so long. The thing is, though, that the champagnes they've switched to are still excellent, just a little bit cheaper. Free-flowing $40+ per bottle champagne is still better than what I'd expect American to offer.
I have a lot of criticisms of American (their onboard service, the AAdvantage program, etc.), though Flagship Lounges are an area where I have nothing but good things to say about them. Delta doesn't offer comparable lounges, and United can't seem to open them, while American has been opening them at an impressive pace.
If you visit a Flagship Lounge over the coming days, please report back with your wine and champagne experience!