As most of you probably know by now, American and US Airways aligned their domestic catering as of September 1, 2014. For American flyers, these changes haven't been pretty.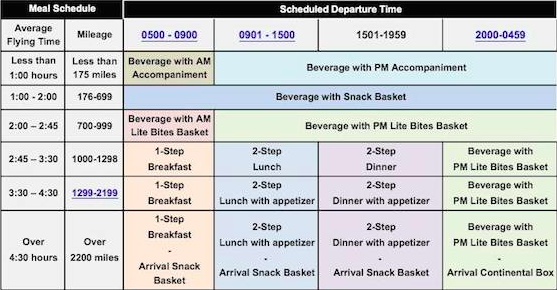 While I'm not usually someone that has a lot to say about domestic airline food, I've been pretty vocal about these changes, based on my flights since September 1: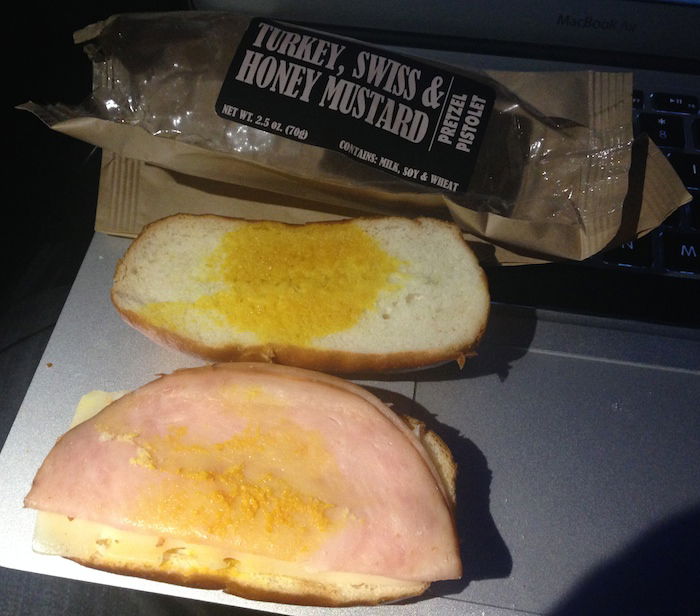 American's current first class "sandwich"
Anyway, I just received communication from American that they plan to further refine their domestic catering, and best I can tell the changes are all positive.
Here's what I'm being told:
American will be adjusting meal tray service to flights of about

2:30

hours; they will also maintain tray service on exception markets as previously announced and add additional markets to include ORD-AUS; DCA/IAD-MIA and DFW-MEX.
On flights of about

2:00 to 2:30

hours, American will offer warmed mixed nuts in addition to a redesigned snack basket containing only a choice of higher quality sandwiches, Milano cookies and bananas. On early morning flights, the basket will be adjusted to include breakfast-type breads, fig bars, apples and bananas.
American will reinstate ice cream dessert service on dinner flights of about

3:30

hours or more. This was a signature element of American's service and they are bringing it back to match the prior standard.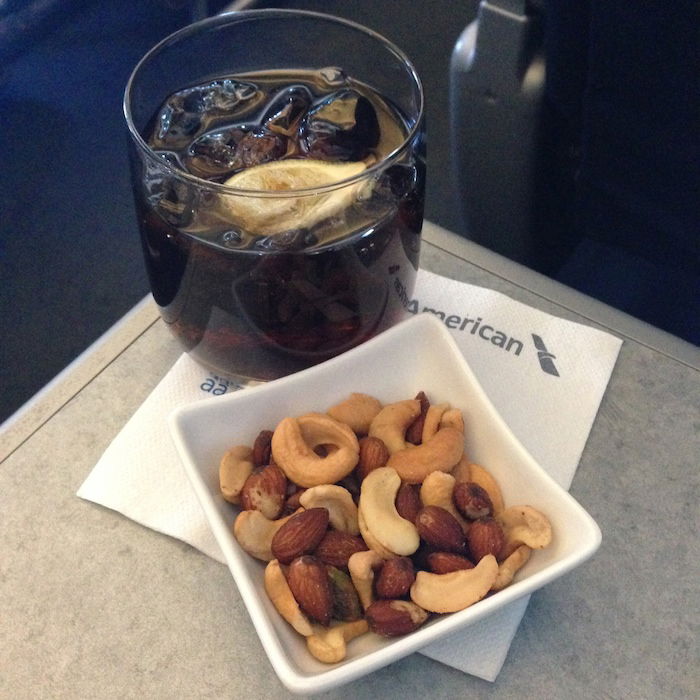 American will be bringing back mixed nuts on flights of 2:00 to 2:30 hours in length
So what exactly is changing here?
The minimum flight time for a meal switches from about 2:45 to about 2:30, and American is adding further exception markets
On flights of 2:00 to 2:30, American previously just offered a snack basket, but will now offer hot nuts and "higher quality sandwiches"
Ice cream will return on flights of over 3:30, as opposed to the cake American has been serving since September 1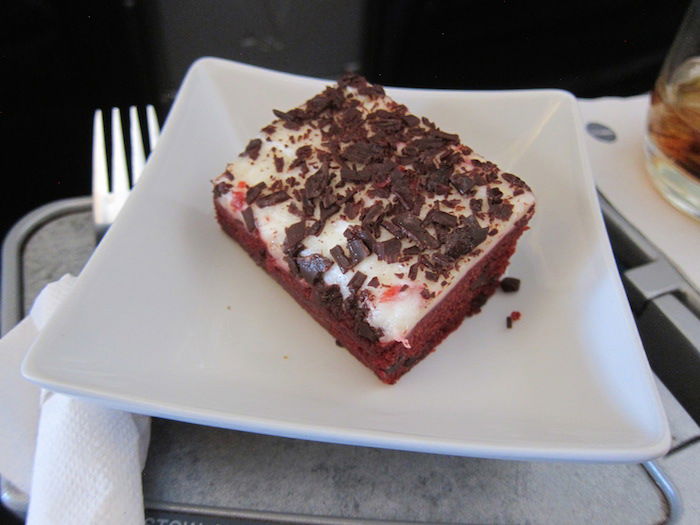 Ice cream will be replacing cake on flights of 3:30 hours and longer
In terms of when we can expect to see these changes, the tray service on shorter flights and additional exception markets begin October 16, while all other changes should start around November 1.
Bottom line
Kudos to American on these changes. They're ultimately not game changers, though it's nice to hear that they're listening. I certainly welcome the return of hot nuts and ice cream (even if my waistline doesn't), along with the return of meals on slightly shorter flights. And I'm also happy that they specifically reference "higher quality" sandwiches.