American and US Airways aligned their domestic first class catering as of September 1, 2014.
I don't usually take much of an interest in domestic airplane food, though I did share my first experience with the new catering over the weekend, which was underwhelming. The "salad" consisted mostly of shredded lettuce, and the chicken was possibly the worst chicken I've ever had in a premium cabin.
Today I had a lunch flight from San Francisco to Dallas, which is under three hours in the air.
The first thing worth noting is just how much food American serves. There were hot nuts to start.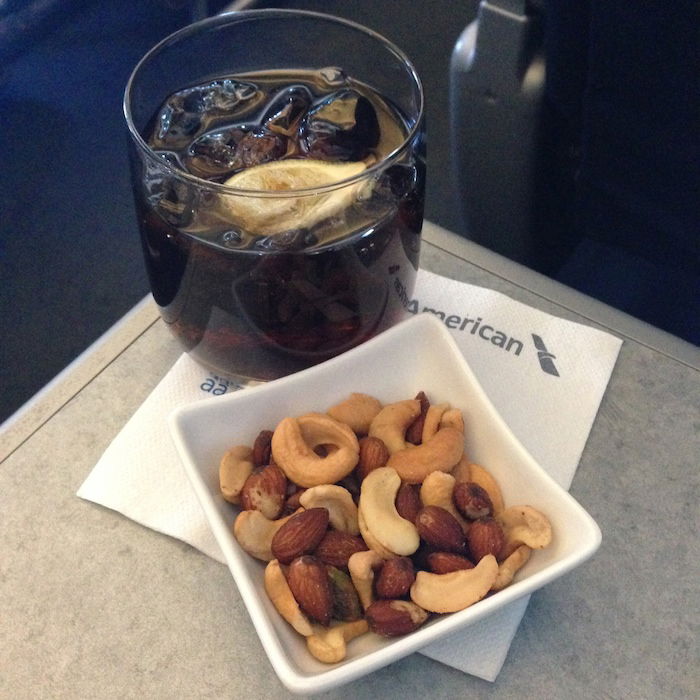 Then there was an appetizer, salad, main course, and bread roll (pretzel bread!).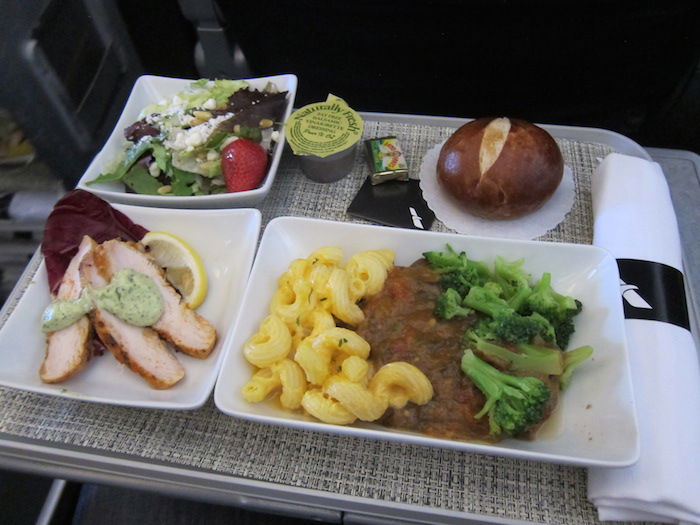 And then red velvet cake for dessert.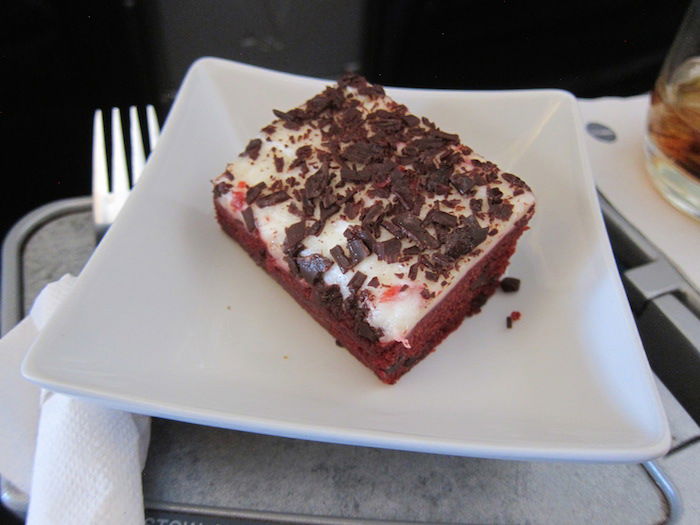 You're probably thinking "that looks pretty decent." And yes, both the chicken with pesto and the salad were good (unlike on my last flight).
But the main course… oh my…
It was described as: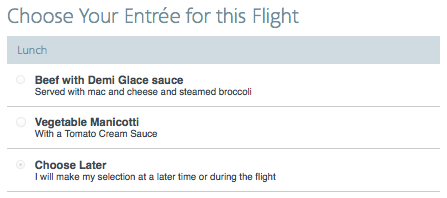 You know you're in for a treat when the menu describes the food as "beef" — not sirloin, or filet, or short ribs, or meatloaf… but rather just "beef."
Look, I've flown hundreds and hundreds of domestic flights and had a lot of not so great meals. And I don't expect great meals. But my last flight on American had the worst "chicken" dish I've ever been served, and this flight had the worst "beef" dish I've ever eaten briefly put in my mouth.
It wasn't steak. It wasn't short ribs. It wasn't meatloaf. It was basically leftover middle school cafeteria mystery meat.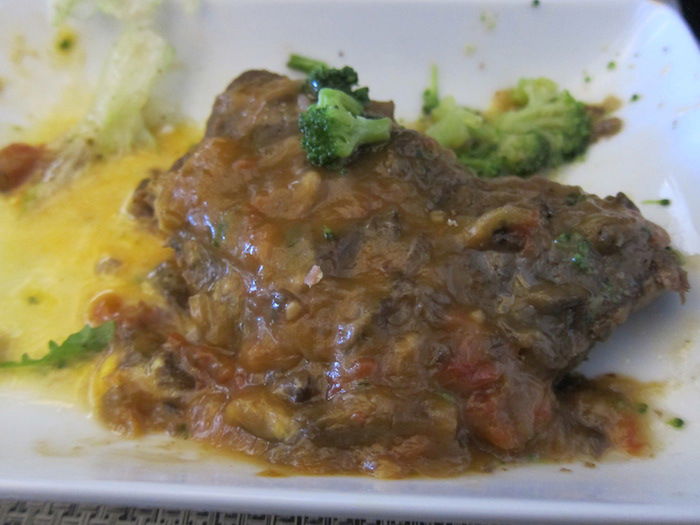 Best I could tell no one touched their "beef," and the flight attendants were pretty embarrassed about having to serve it.
I never really cared about domestic airline food but up until now at least found it to be edible on American. I guess from hereon out I shouldn't make that assumption anymore, and should buy a sandwich on the ground instead.
What has been your experience with American's new catering?